Sara Loren Biography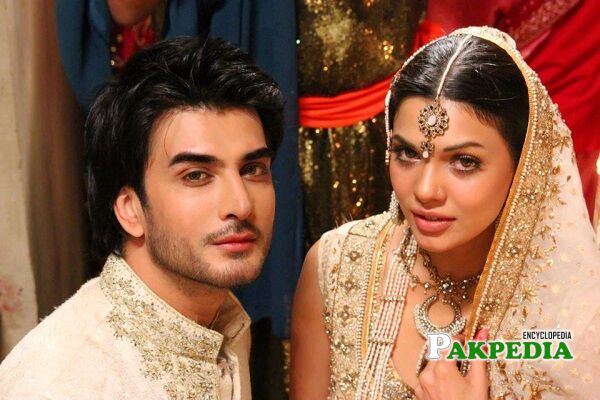 Sara Loren Dramas
Sara Loren Movies
Sara Loren age
Sara Loren Biography
Sara is always part of the headlines because of her sharp eastern physiognomy, versatile performance and dusky beauty and much more. Always ready to do experiments with the characters she accepts, Sara is considered as the 'bold Beauty' of showbiz. Loren's fan following expands far off Pakistan with innumerable fans from around the globe. Her skillful acting in Pakistani showbiz led her to Bollywood's silver screen. By starting her acting career at 15 only she has given her ten years to the camera. She won 'best actress award in a leading role' in Tarang house full awards for her acting in 'Anjuman'.
Sara date of birth
She was born and brought up in Kuwait. 11th December 1987 is her date of birth. During her teenage period, she moved to Pakistan and settled in Lahore. After starting her acting career, she moved to Mumbai, India for establishing herself as a successful actress.
Education of Loren
She completed her matriculation in Kuwait. She did B.Com from Lahore College of Commerce.
Sara Loren Family
Sara's grandfather was an Indian national who spent his life in Udaipur, India. Her father left Rajashthan after India's partition and settled in Kuwait. Her mother belongs to Lahore, Punjab. She is Rajput by caste. In her teenage after her father's demise, she moved to Lahore, Pakistan, with her family. She has four siblings. Loren is still enjoying a bachelor's life.
Showbiz Career
She never knew she would be an actress in the future. After her father's death, Sara moved to Pakistan and settled in Lahore. Here she got an advertisement offer for Fair & Lovely cream, she accepted this offer, and when she received her paycheque, she decided to try her fate in this profession. Loren started her acting career in 2003 with the serial 'Rabia Zinda Rahe Ge.' She then appeared in 'Mehar Un Nisa,' 'Mahnoor,' 'Mehar Baano Aur Shah Baano,' 'Duppata,' 'Help of a Ghost,' 'Umrao Jan e Adaa,' and 'Makaan.' 
In Delhi and Karachi, she performed on stage for the plays 'Anarkali' and 'Shayad Ici Ka Naam Muhabbat Hai Sheifta'. In 2010 Sara stepped in Bollywood via the Pooja Bhatt's romantic movie 'Kajraray' opposite Hamesh Reshmiya. She did a cameo role in the song 'love Main Ghum' of Reema's movie 'Love Main Ghum'. In 2013 she appeared in another Bollywood psychological thriller movie Murder 3. Sara was starred as 2nd female lead and played the role of Nisha. 
Next year Yasir Nawaz cast her in his movie 'Anjuman'. In 2014 she was seen in an item song 'Saiyan' in the movie 'Saltanat' by Faisal Bukhari. Then she played the role of a bar dancer in Shadab Mirza's 'Barkha'. This film badly flopped. Being an outstanding model, she made her appearance on the covers of international vogue magazines like Xpose, MAN, FHM and many others.
Sara Loren Dramas
Rabia Zinda Rahey Gi
Riyasat
Makan
Sandal
Kaisi Ye Agan
Anokhi
Meher Bano aur Shah Bano
Mein Mar Gai Shokat Ali
Sara Loren Movies
Mahnoor
Meharun Nisaa
Kajraare
Love Main Ghum
Murder 3
Anjuman
Saltunat
Barkhaa
Ishaq Click
Jawani Phir Ni Aani 2
Fraud Saiyan
Social Media Accounts
Sara's social media account incorporate