click from a shoot
wearing MPW sash
In Hijab
with Sonia ahmad
Lively Sanober
Profile
Sanober Hussain (Urdu: صنوبر حسین ‎) (born November 22, 1988) is a model and beauty pageant title holder from
Pakistan
. She was crowned Miss Pakistan World on 9 September 2011 in Toronto, Canada. She also participated in the Miss Earth 2011 competition. She is a graduate in Psychology from Manchester, Metropoliton university.She is from Lahore, Punjab, Pakistan.She lives in Dubai, UAE.  
[1]
profile
Profession
As she has studied Psychology, she is working in a private hospital. Moreover, she is running a rehabilitation ward for the mentally ill women.  
Achievements
MISS SHEFFIELD 2011
MISS ENGLAND SEMI- FINALIST 2011
MISS PAKISTAN CONGENIALITY 2011/ 2012
MISS PAKISTAN EARTH 2011/ 2012
MISS PAKISTAN WORLD 2011/ 2012
MISS EARTH FINALIST 2011/ 2012
Sanobers view after winning the title
She said that "I would like to give Pakistani women confidence and motivation to push past the traditional stereotypes, which unfortunately are holding back our woman in society. Now i got a chance to educate the world exactly how determined  and passionate we are. if we set our mind on something, anything becomes achievable. 
Other works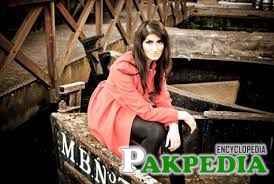 Catwalk model for Blackburn Asian Exhibition 2011
Catwalk model for Bradford Asian Lifestyle, Fashion and Wedding Exhibition 2011 
Catwalk model for Bradford Asian Bride Wedding Show 2012
Catwalk model for London Asiana Charity Show 2012 
Catwalk model for A Night Of Need Charity London Show 2012
Catwalk model for London Pakistan Fashion Week 2012
Catwalk model for Yuvna Kim Fashion Show London 2012
Judged Miss Sheffield and Miss South Yorkshire Finals Talent Competition 2012
Judged Miss England Global Finals Competition 2012
Judged Miss and Mr Pakistan World Competition
Given the FASHION Award at the Pakistan Achievement Awards for UK and Europe 2012
Judged Miss Motors Liverpool 2012
Judged Miss Swimsuit USA for UK and Europe 2012 
Judged Miss American Dream UK and Europe 2012
Catwalk model for Pakistan Dubai Fashion week 2014