Sana Jamali biography
Mir Jan Mohammad Khan Jamali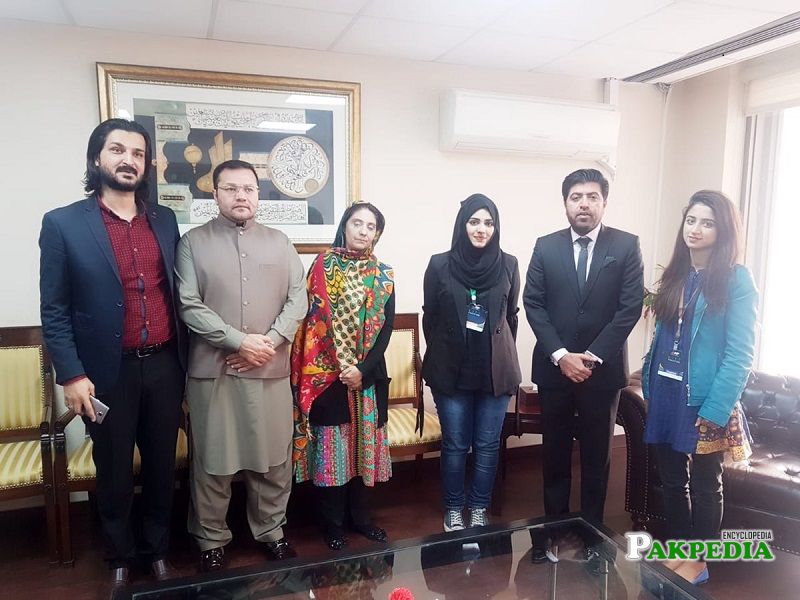 Sana Jamali with the team of International Youth Summit Lahore
Sana Jamali career
Sana jamali talking about the issues faced by balochistan
Sana Jamali biography
Sana hails from Balochistan is a Pakistani Politician and a member of the Senate since 2018. She joined politics in 2015 and is a daughter of Mir Jan Mohammad Khan Jamali who is also a politician and remained the 9th Chief  Minister of Balochistan. 
Family of Sana
She was born into a Political family where her father Jan Mohammad Jamali remained the 9th Chief Minister of his region Balochistan and further worked as the speaker of the Balochistan Assembly. Her Aunt Rahat Jamali is likewise a Pakistani Politician of Balochistan who functioned as a member of the Provincial Assembly. 
Sana Jamali Career
She became a part of politics by contesting the 2015 Senate Elections on the reserved seat of woman as an independent candidate but unfortunately, she couldn't succeed. In 2018 Senate Elections she again contested on a reserved seat from Balochistan and gave defeat to her opponent. She took an oath on 12th March 2018 while her tenure will end on March 2024.
Social Media Handles
Her social media account incorporates