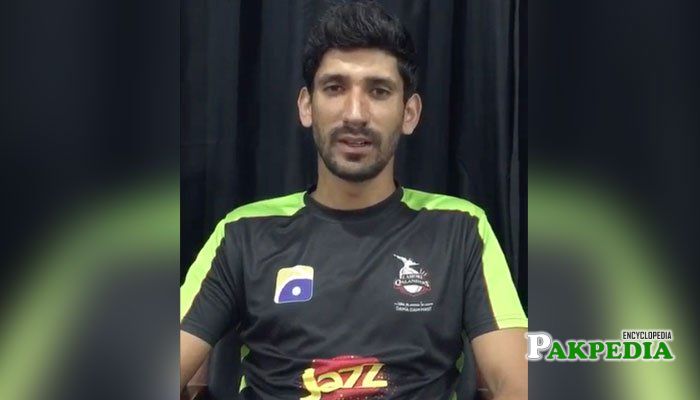 Selection For Lahore Qalandars in PSL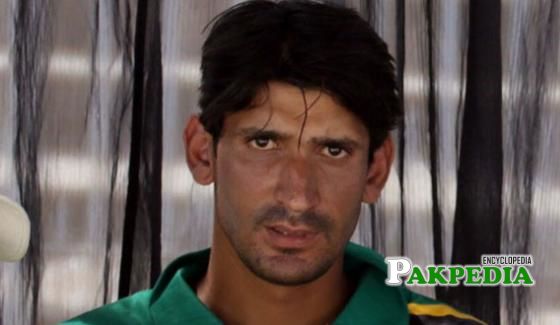 Young Talent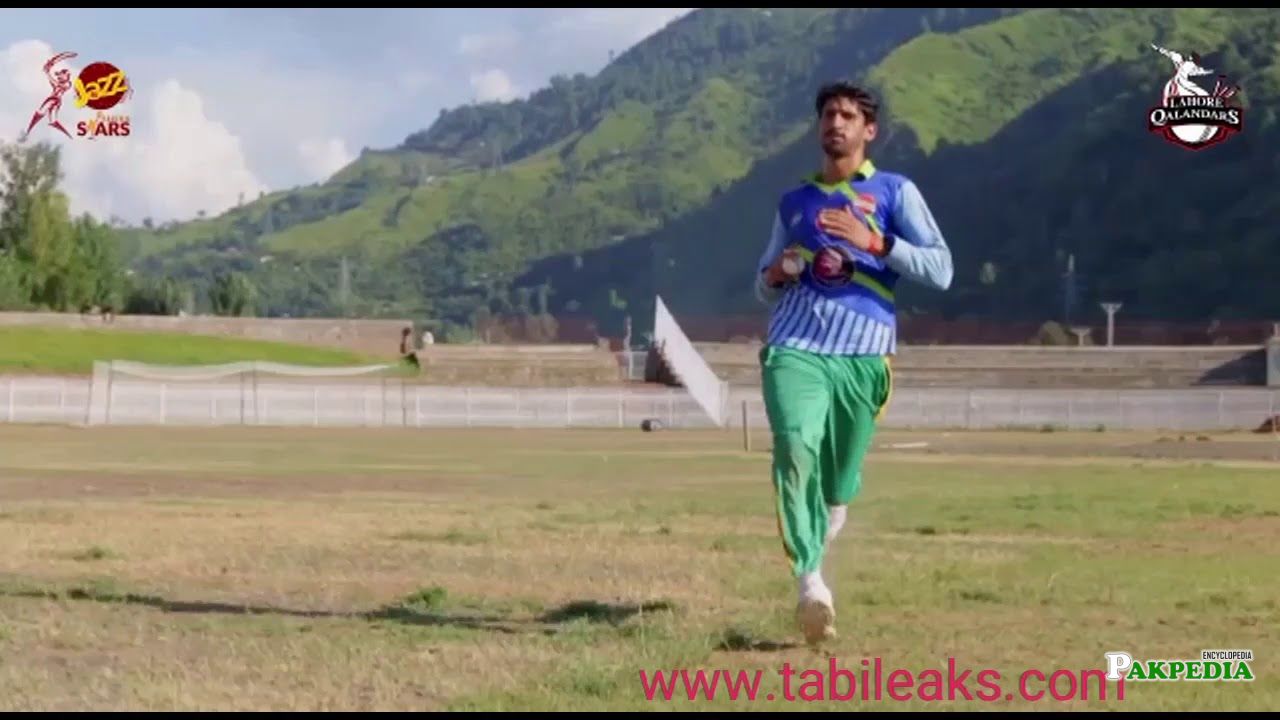 While Bowling
From Azad Jammu and Kashmir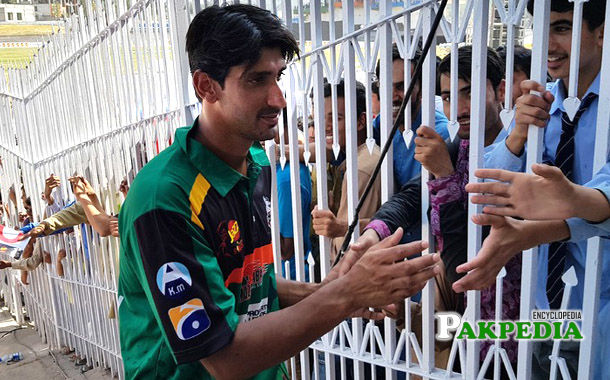 Handshaking with his Friends
Details
The 21-year-old pacer, Salman Arshad, has the potential to bowl up to 90mph and currently represents
Muzaffarabad
team at the regional level.Arshad became the talk of the town when he bowled at the speed of 90mph in the trails held at Muzaffarabad by PSL franchise Lahore Qalandars."I knew that I bowl fast but didn't know what speed I bowled at," Arshad told
Dawn News
. "I found out this during the trials, which not only amazed the coaches but also amazed me.""This was a really surprising moment for me and for other players who used to play with me. It gave me more confidence and I was selected for Muzaffarabad".
[1]
Details
Azad Jammu and Kashmir AJK
The bowler who belongs to a small village in AJK has earlier represented Rawalpindi in under-19 grade-two cricket at the regional level."I have been playing for AJK for quite some time now, and was also picked by
Fata
for first-class cricket during the new drafting process in
Quaid-e-Azam
Trophy this year, but never have I received the kind of recognition that I am receiving now," Arshad expressed.Praising his coaches for their support, Arshad says he is working hard to ensure their efforts pay off."I am working on my pace and action and I am hopeful that first I will go to Australia through this programme, then will represent Lahore Qalandars in next PSL season, and then hopefully my hard work will help me get a place in the national squad," he added.
[2]
Azad Jammu and Kashmir (AJK)
Muzaffarabad
He was of the opinion that lack of infrastructure remains a hindrance for people to of AJK to showcase their skills. "When I used to play tape-ball cricket, I saw a lot of talent but as there are not many proper grounds in Muzaffarabad, so the talent doesn't come up. I got the chance as I went to Rawalpindi region," he said.Arshad yearns for a day when at least one Kashmiri player will represent the region by playing in Pakistan's national team across the globe.
Representing the Australian Club
Salman Arshad while representing the Australian club, shocked all of his bowling. Salman Arshad representing local
hockey
bad cricket club in Secondary
Cricket
Australia Showing his victory over his performance, Pelin's path appeared to four players, including his heat truck. Salman took 50 runs in 9 overs and made four players hacked by his team, Hawks bad, Randwich Petrissam 93 Beat the run.
[3]
 Representing the Australian Club 
Australian Domestic Cricket Board
The success of the Australian Domestic Cricket Board of Independent Bowler, continues. Salman Irshad took 5 wickets against Nadir District. Salman Arshad was declared Man of the match on the best performance. Salman Arshad took 8 wickets in the last match.
[4]
Australian Domestic Cricket Board
Lahore Qalandars
Salman Arshad has been included in the squad of
Lahore Qalandar
. In
Lahore
, Kendursh has included Amjadjeel Talent as an assistant squad while he was in trial trials in Azad Kashmir during the Rising Star program. Was discovered. Salman Irshad also visited Australia for sixth round of Lahore Qalandar Rising Stars team, where his hockey was hit by the club's Hockeyridge. Salman Irshad is now ready to show his essence in
Pakistan Super League
and Salman says that Lahore Qalandar has brought him to the PSL stage from Kashmir Valley, which he is very happy. That Lahore Qalandar's management has given them a lot of confidence and in PSL they will try to fulfill this confidence. Salman Irshad said the PSL team was selected.
[5]
Lahore Qalandars
Greetings from all Kashmir
After all, he has received the greetings from all Kashmir which has made this day the most pleasant one for him. On the other hand, Prime Minister Azad
Farooq Haider Khan
also joined Salman Arshad's Lahore Qalandar and Azad Kashmir of the Franchise. Appreciate the steps.
Prime Minister
In a message, Raja Farooq said that Lahore Qalandars fulfilled his promise in which Salman Arshad got an opportunity, hoping Kashmir players would be brought forward in other sports. In his message, Prime Minister Kashmir also thanked Geo. Meanwhile, CEO of Lahore Qalandars Franchise Rana Atif told
Geo News
that Salman Irshad's selection proves that cricket connects all Pakistan together. Rana Aifir said that Qalandar's aim was to give the opportunity to every player of the area and trials in Kashmir under this objective, where Salman Arshad got them.