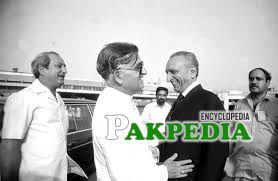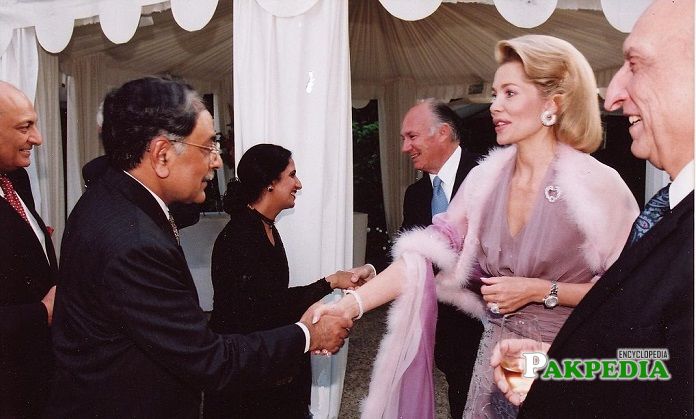 Details
Mini Bio
Yaqub Khan was a unique and multi-talented high-achiever – general, statesman, diplomat, intellectual. He was born in 1920 in the Royal Family of Nawabs of Rampur, India. He first joined the Indian Army and when Pakistan got independence, he migrated to Pakistan and continued to serve in Pakistan Army. While serving in Pakistan Army he rose to the rank of a Leutenant General and served in East Pakistan as the Chief of General Staff, Commander Eastern Command. For a brief period of 1 week he also became the Governor of East Pakistan.
[1]
 Mini Bio -  Mini Bio 
Education
He studied at the Prince of Wales Royal Indian Military College (now the Rashtriya Indian Military College) in Dehradun, India; served with the British Indian Army in North Africa in World War II; and was captured at Tobruk, where the British repelled a prolonged German siege, and imprisoned for three years.
Early Life
His formative years were spent in Rampur where his father, Sahabzada Sir Abdus Samad Khan Bahadur, a statesman and diplomat who, in the course of a varied career, served as British India's representative to the League of Nations, and, as the chief minister of the state. This was the short-lived period of "stillness" in Yaqub-Khan's stormy and eventful life. It was during these years that he became a voracious reader, a habit he acquired from his grandfather, Abdus Salam Khan, who maintained one of Rampur's largest libraries.In the twilight years of the Mughal Empire, his family connections can be traced to the preeminent Urdu poet, perhaps of all times, Mirza Ghalib (1797-1869) who was appointed tutor to the Nawab of Rampur in 1857. Ghalib visited the princely state twice, in 1860 and 1865 i.e., four years before his death. Yaqub-Khan inherited the love of Urdu literature from his family but it was the profundity of Ghalib's verses that affected him the most. To him the poems were almost like a perpetual song where thought and form were in articulate harmony.
[2]
 Early Life -  Early Life 
Career
Second World War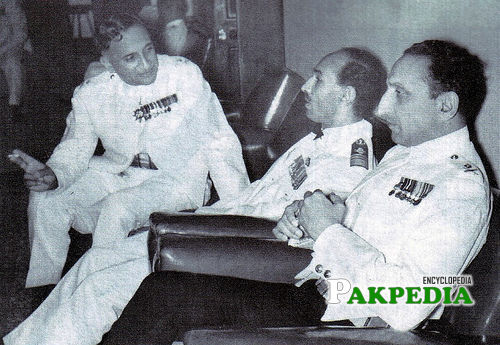 This was the structure of the formation in which Second Lieutenant Yaqub-Khan, who had been commissioned barely a month earlier, served and fought during the Second World War. He was assigned to 'A' Squadron commanded by Captain J.M. Barlow and took part at the siege of Tobruk and the battle of El Mechili.6 The 1967 film "Tobruk" starring Rock Hudson and George Peppard is a fictionalised account of one of the operations for the capture of the port city. Sahabzada Yaqub Khan must have found comfort at the warfront from his comrades in arms with similar backgrounds. He was not the only young soldier from an aristocratic family in the British-India army that fought in the Middle East theatre. His closest associate in the 18thCavalry, Second Lieutenant Abhey Singh, was from the princely state of Kota where his father, Major General Sir Onkar Singh, like that of Yaqub-Khan, was also prime minister.
1965 Pakistan-India war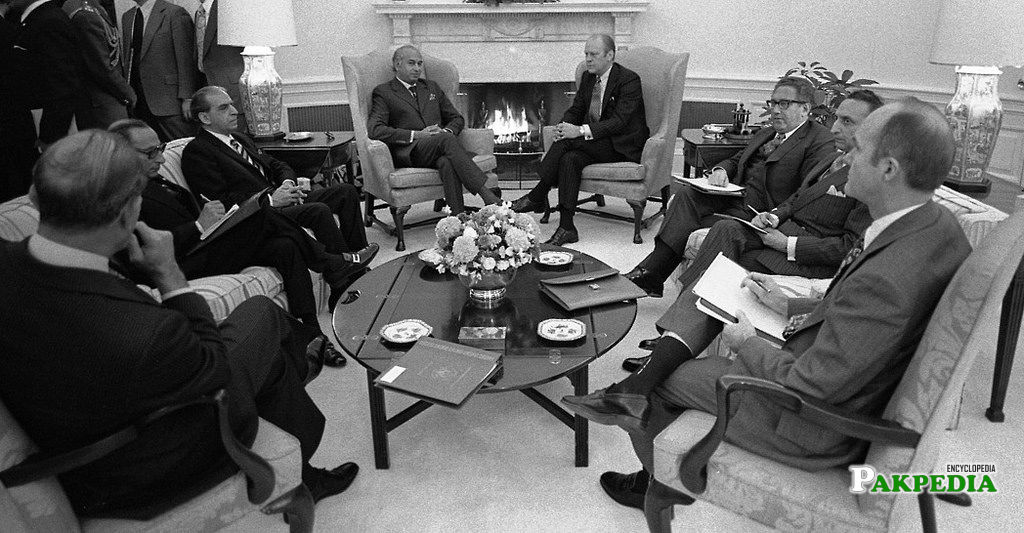 In the 1965 Pakistan-India war, Major General Yaqub-Khan commanded the 1st Armoured Division. Strangely enough it was during this conflict that his parent battalion, the 18th Cavalry commanded by Lieutenant Colonel Hari Singh Deora succeeded in reaching the Burki area of the Lahore sector. It was at this point that Hari Singh had his photograph taken in front of the Burki Police Station. There was fierce fighting, and, a short distance away on 11 September 1965 Major Aziz Bhatti, after leading his platoon without rest for five days and nights, was hit by an Indian tank shell. He was awarded the Nishan-e-Haider (Mark of the Lion), equivalent to the British Victoria Cross and the American Medal of Honour with the important difference that it is only awarded posthumously.
Governorship ofEast Pakistan
He demonstrated his savvy in the military sphere in 1970 when, as a lieutenant general and governor of East Pakistan, he refused a superior's order to deploy troops to quell a mutiny there. His defiance ended his army career, but he was vindicated when his successor's crackdown led to a massacre, Indian intervention on behalf of the insurgents and the breaking away of East Pakistan, into what became Bangladesh.
[3]
 Governorship of  East Pakistan 
 Khan will be remembered for his refusal to use the military option in East Pakistan following elections in 1970. His replacement, Gen Tikka Khan, had unleashed the wave of terror that led to the bifurcation of the country soon after.
Reappointed foreign minister
Sahabzada Yaqub-Khan was reappointed foreign minister in the caretaker administration of Prime Minister Meraj Khalid. One of his first acts was to bring it back to the foreign office where, on his insistence, Itwas assigned the sensitive Afghanistan Division. It was tasked with the responsibility of undertaking shuttle missions between the Taliban and the Northern Alliance in order to bring the warring groups to the negotiating table. The day it returned to the foreign office on 6 November 1996, It was first, and somewhat comical, encounter with the Taliban.
Afterretirement from military
This cost Khan his military career but his stance was vindicated soon after his retirement, besides sparing him the ignominy of presiding over the surrender in the 1971 war. As foreign minister, Khan will be remembered for his role in extracting concessions from the erstwhile USSR during talks hosted by the United Nations in Geneva that finally led to the withdrawal of Soviet forces from Afghanistan. He was taken on by military ruler Zia-ul-Haq, who needed able ministers to help build the image of his regime. After a decade of ambassadorial assignments in important capitals such as Paris (twice), Washington and Moscow, he succeeded Agha Shahi as foreign minister. Despite his role in the negotiations for the withdrawal of Russian forces from Afghanistan, Khan was removed by the Junejo government a little before the Geneva Accords were signed on April 14, 1988. But Khan was close to Zia-ul-Haq and was brought back time and again by the Pakistani establishment. 
[4]
 After retirement from military 
Ambassador of Pakistan in USA
After retiring from Army in 1972 Sahibzada Yaqub Khan served as the Ambassador of Pakistan in USA, USSR and France. From 1982 onwards he was designated as Pakistan's Foreign Minister in different Governments. Between 1992-97 he also served as United Nations Secretary General's Special Representative for the Western Sahara.
Some Interesting Facts AboutYaqub Khan
Lt Gen (retired) Sahibzada Yaqub Ali Khan, Pakistan's longest serving foreign minister and one time military commander of East Pakistan.
Khan will be remembered for his refusal to use the military option in East Pakistan following elections in 1970.
As foreign minister, Khan will be remembered for his role in extracting concessions from the erstwhile USSR during talks hosted by the United Nations in Geneva that finally led to the withdrawal of Soviet forces from Afghanistan.
He escaped, only to be recaptured by German forces and held for another 18 months. He was rescued by American troops in April 1945. He learnt languages by interacting with fellow prisoners and reading literature in those languages.
Syed Badrul Ahsan columnist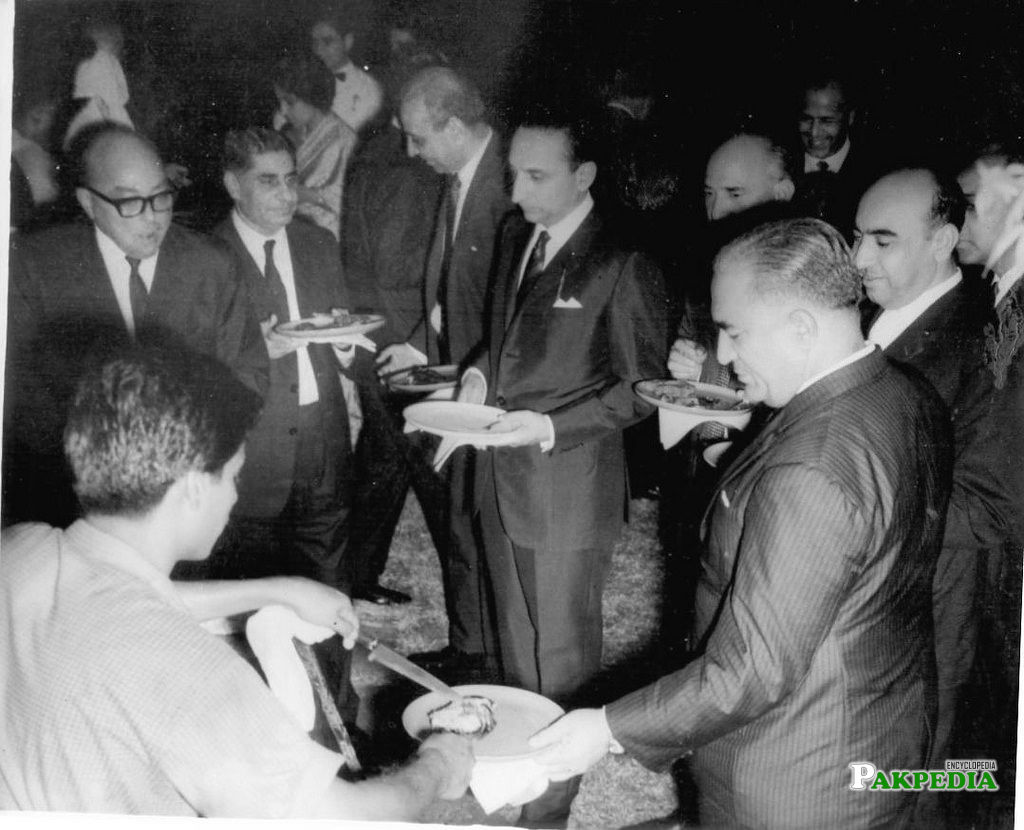 In the late 1990s, there were quite a few attempts I made to meet up with Sahibzada Yaqub Khan when he was in London. My friend Samina Pervez at the Pakistan High Commission (I was serving in the Bangladesh High Commission) made it a point to keep me informed of the retired general's visits to London, for the particular reason that I had let her know that I wished to speak to Yaqub Khan on 1971, indeed on his career. The meeting never took place, for by the time I was free to catch up with him, he had gone back to Pakistan. Later, on a visit to Islamabad to be part of a media conference, I tried one more time to meet him. I was told senility had begun to make inroads in him. That was as good as saying he would be unable to say anything. 
[5]
Badrul Ahsan (columnist)
Death
Within hours of Sahabzada Yaqub Khan's passing, ambassadors Howard and Teresita Schaffer of the US co-authored an article on his achievements that said it all: "His death leaves the world a poorer and less colourful place…If diplomatic conversation can be spellbinding, which it rarely is, it was widely agreed that perhaps more than any other practicing foreign policymaker, Yaqub could make it so. Conversations with him were part tour de force, part grand tour of geopolitics, and part remembrance of a bygone era. He was one of a kind. We shall not see his like again any time soon." 
[6]
 Death -  Death