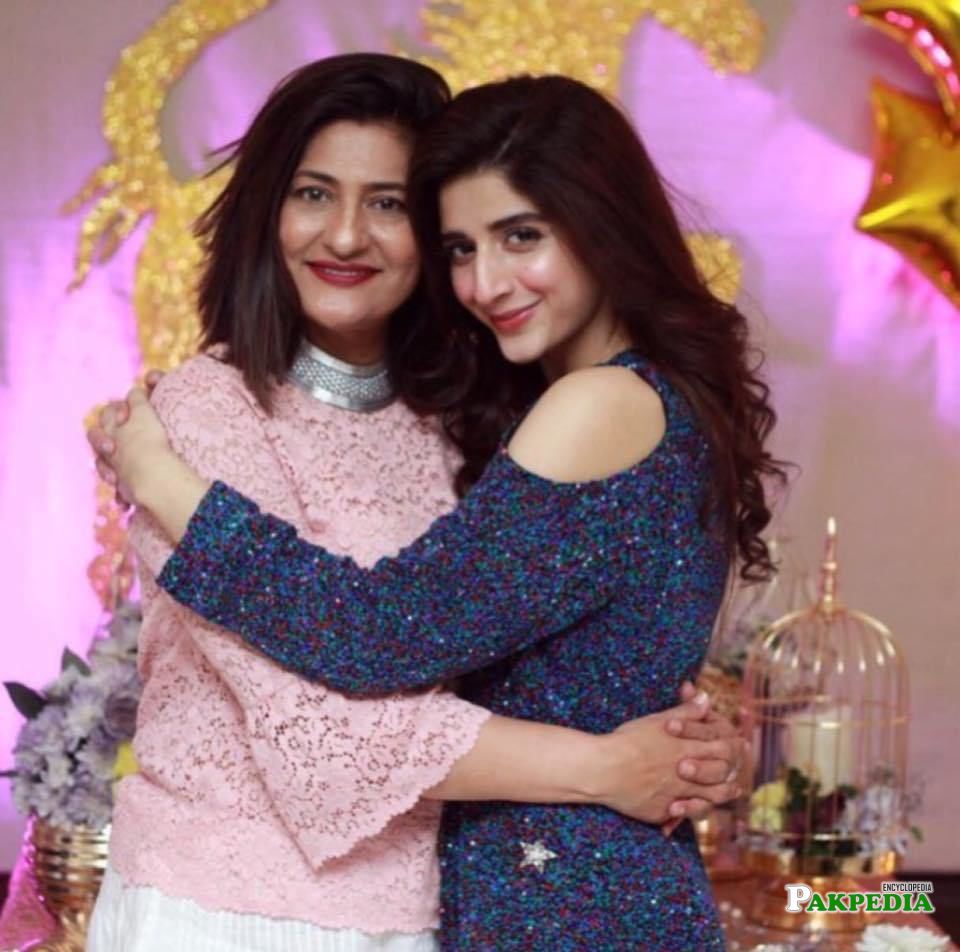 Saba Hameed with Mawra Hussain during her birthday party
Saba Hameed with her daughter Meesha Shafi
Saba Hameed with Ayesha Khan and Nadeem Baig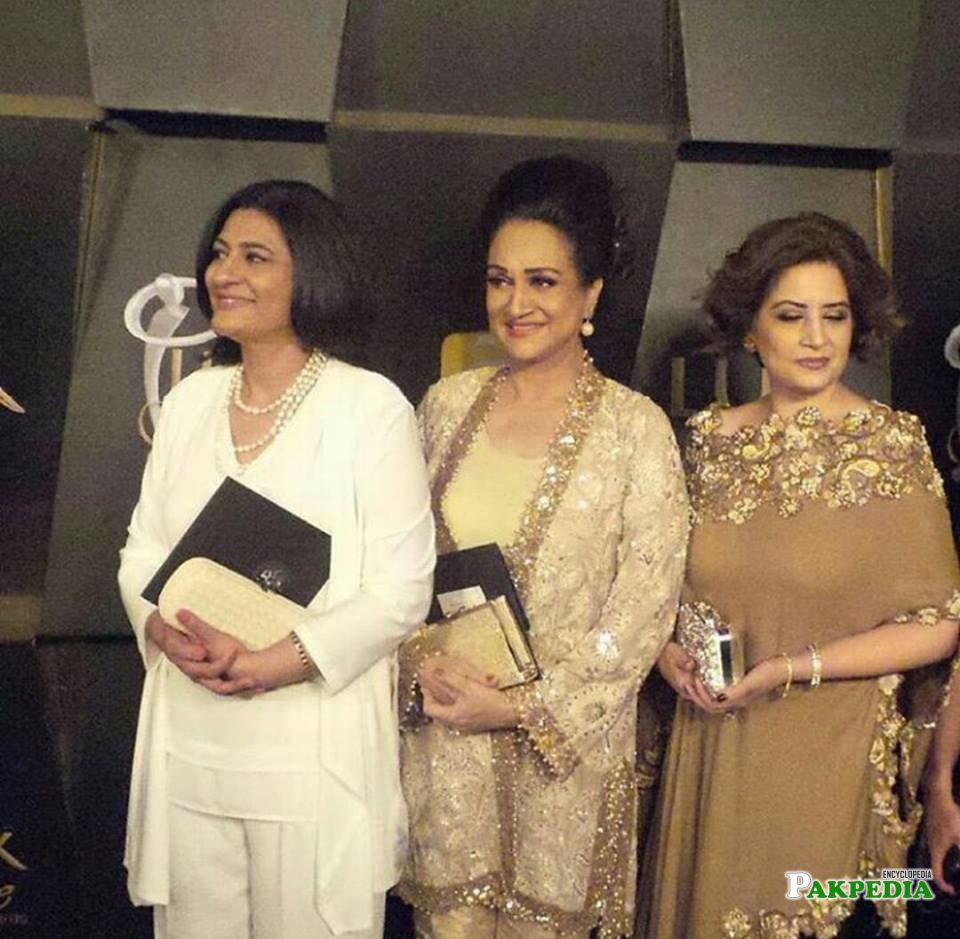 Saba Hameed with Bushra Ansari and Atiqa Odho at Lux Awards
Saba Hameed Biography
It wouldn't be wrong to call Saba Hameed an evergreen who is in the Showbiz Industry since 1978 and still today everyone wants to see her on screen because her Charismatic personality can never fade away. This famous actress was born on 21st June 1957 in Lahore, Pakstan to a well known and respectable family. She studied at the Lahore College for Women University and after that, she joined Showbiz Industry and like many other actors of that era, she also started from the PTV, which gave her unstoppable rise.
Saba Hameed Family
Saba Hameed was born to a famous writer and a columnist Hameed Akhtar. She has 4 siblings out of which 2 also worked with the PTV channel in the past including Huma Hameed and Lalarukh Hameed while her other 2 siblings Bushra Hameed and Umair Hameed never worked in this industry. She got married to Syed Pervaiz Shafo out of which she conceived 2 Children Meesha Shafi who is a well known Singer and Faris Shafi who's an actor but unfortunately this marriage couldn't last long and they got separated. After that, she got married to one of the versatile actors of industry Waseem Abbas from which she has a son Ali Abbas who is also a well known actor.
Saba Hameed Career
Saba Hameed started her acting career in 1978 and also worked in the theater until the 1990s. The play which made her recognizable in the media industry was a family drama 'Fämily front' in which she portrayed the role of Sumbal as a wife of Waseem Abbas. After this serial, her career actually started and she worked in a number of serials and got huge praise from the viewers. Other than Dramas she also acted in many Pakistani Films and even today we can say that she is one of the most accomplished and competent actresses of our industry.
Saba Hameed Movie List
Mein Aik Din Laut Kai Aoon Ga
Abhi To Main Jawan Hoon
God Morning Karachi
Jawani Phir Nahi Ani
Punjab Nahi Aon Gi
Saba Hameed Drama List
Nashaib
Patt Jhar
Gharoor
Angoori
Girah 
Socha Na Tha
Milay Kuch Yun
Vanee
Tere Ishq Mein
Ranjish
Kala Jadoo
Duniya Dari
Family Front
Anoka Ladla
Aks
Meri Dulari
Tanhai
Dil-e-Muztar
Band Khirkion Kai Peeche
Qaid-e-Tanhai
Azar Ki Ayegi Barat
Dolly Ki Ayegi Barat
Takkay Ki Ayegi Barat
Ainne Ki Ayegi Barat
Main Abdul Qadir Hoon
Daastan
Neeli Chirria
Dukhon Ki Chadar
Band Galli
Saahil 
Thori Door Sath Chalo
Barish Kay Aansoo
Manjali
Mastana Mahi
Chandpur Ka Chandoo
Thakan
Aik Nayee Cinderella
Aik Tamana Lahasil Si
Aas
Qarz
Kaisai Kahom
Bikhra Mera Naseeb
Pyarai Afzal
De Ijazat Jo Tu
Dilfareb
Tumhari Natasha
Mein Adhoori
Guzarish
Mann Mayal
Deewana
Khuda Mera Bhi Hai
Dil Lagi
Muqabil
Aisi Hai Tanhai
Faisla
Laal Ishq
Lashkara
Khan
Baba Jani
Aatish
Saba Hameed Awards
Saba Hameed has received much appreciation in the shape of Awards and rewards until now for her exceptional performances in her various characters. In 2012 she received the 'pride of performance' Award for her acting.