Saad Hamid is a multi-talented personality who is doing multiples of jobs at a time and is currently CEO of DEMO Enterprise. Saad Hamid from the Global Shapers Islamabad Hub will be joining the Pakistani delegation led by Prime Minister Shahid Khaqan Abbasi to attend the World Economic Forum Annual Meeting 2018 in Davos, Switzerland.
| Title | Description |
| --- | --- |
| Personal | |
| Name: | Saad Hamid |
| In Urdu: | سعد حامد |
| Famous As: | CEO |
| Nationality: | Pakistani |
| Residence: | Islamabad |
| Religion: | Islam |
| Profession: | He is a CEO of Demo Enterprises Pvt Ltd |
| Website: | https://www.facebook.com/saadhamid88 |
| Born | |
| Place: | Islamabad |
| Family | |
| Children: | Not known |
| Career | |
| Company Name: | Demo Enterprises Pvt Ltd |
| Years Active: | 2016 – present |
| Other Jobs: | He is also working in Google, Acumen, Chief Minister's e-Rozgaar Programm and SkillsFirst. |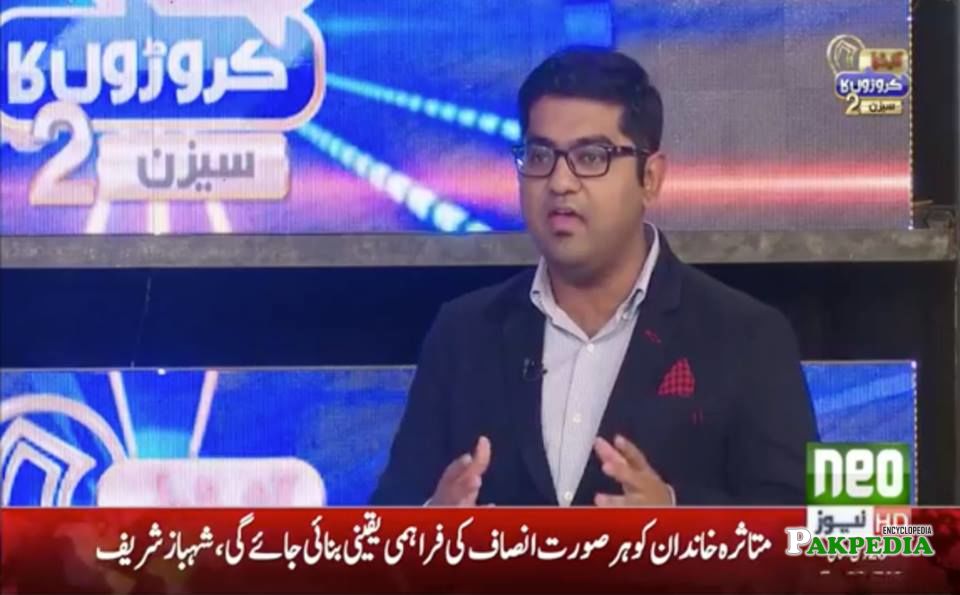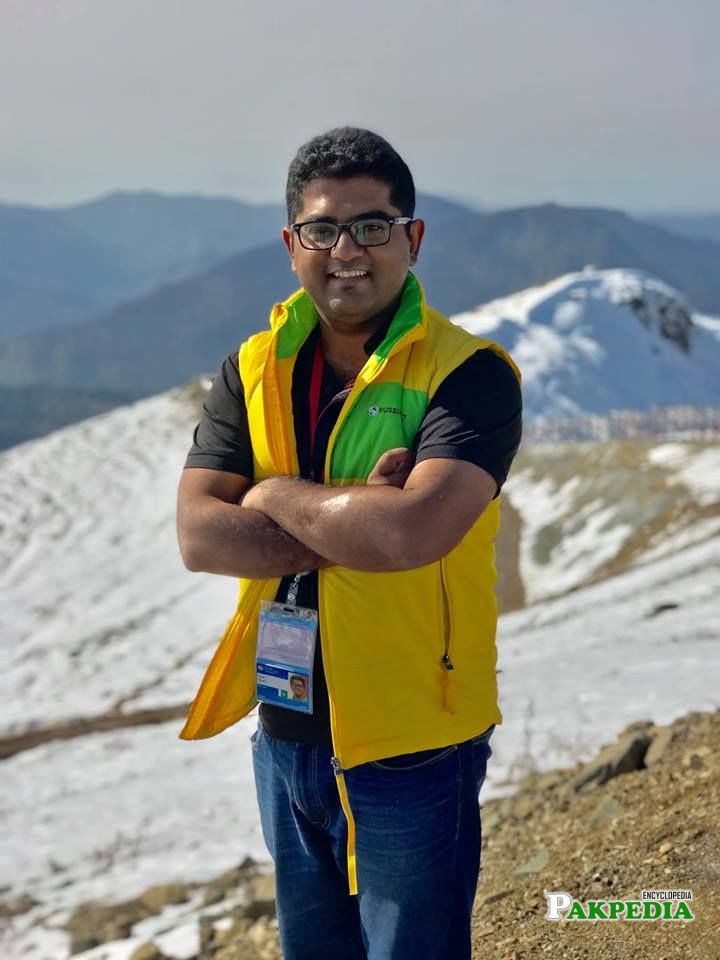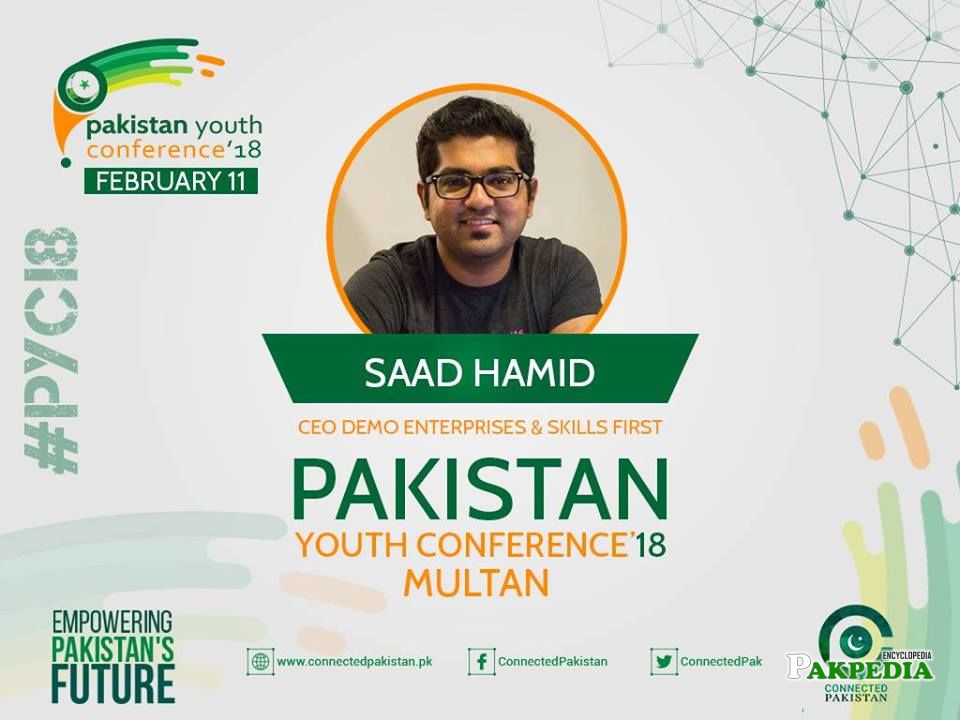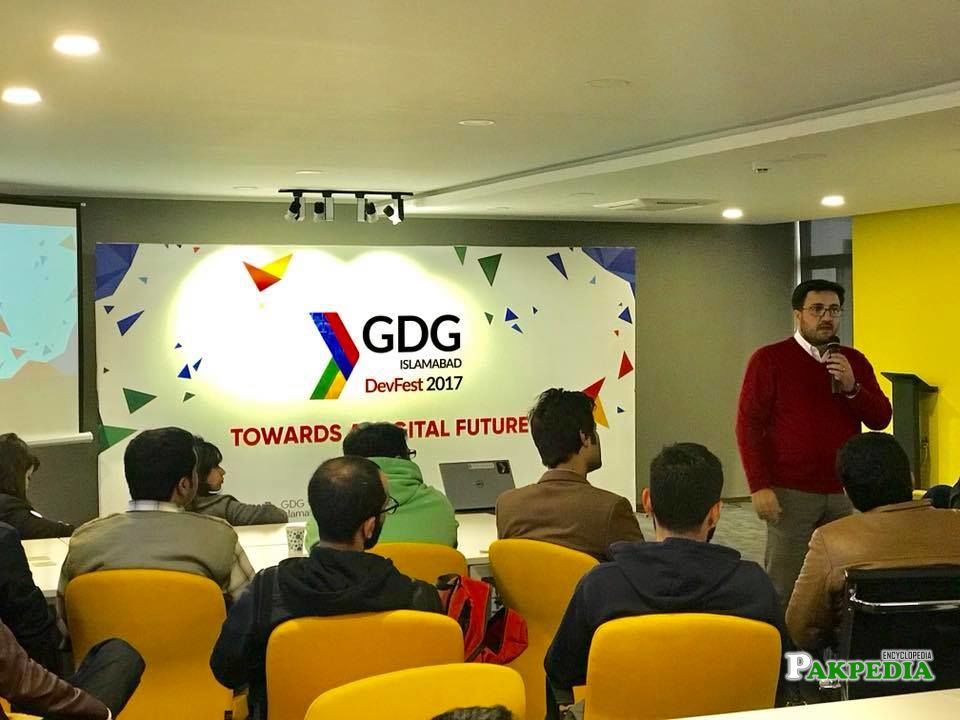 Biography
Saad is the CEO of DEMO. DEMO is on a mission to create digital opportunities for everyone and it does so through various of its projects such as SkillsFirst, Diamond Challenge, TEDxIslamabad, KNCT and GDG Islamabad. He is a Community Management, Design Thinking, Digital Branding, Entrepreneurship Innovation, Marketing Digital and Social Networking. Saad takes pride in being raised and brought up in Islamabad and has dedicated his life to helping the young people find better employment and create opportunities through digital skills and platforms. [1] Biography Biography
Career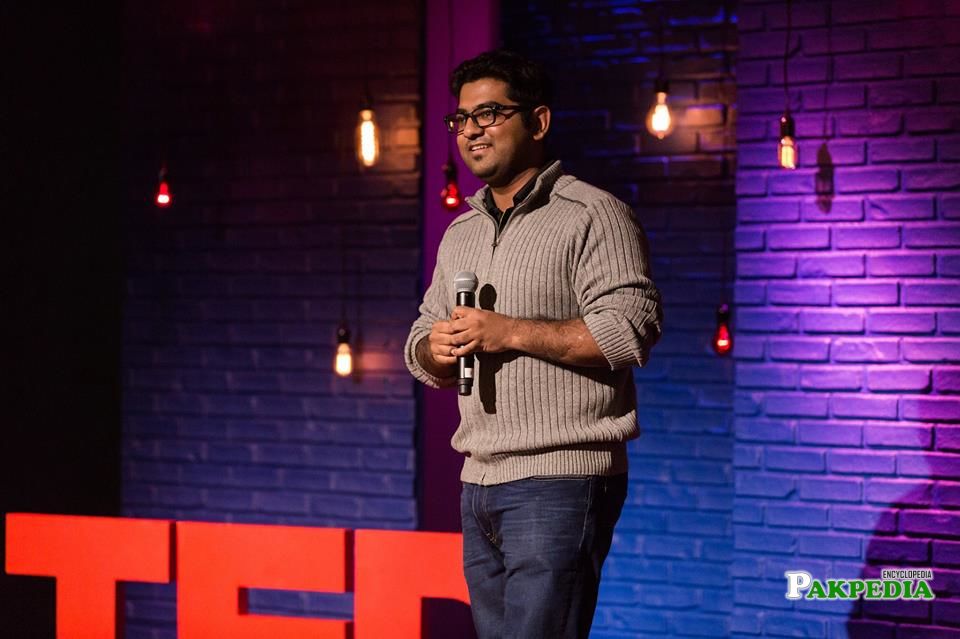 He started his first job at TEDxIslamabad which he continued only for 1 year. In 2011  he started his job at Jazz which he left in 2012 and joined World Economic Forum. Saad will also be speaking at the World Economic Forum 2018 in a private session title "Finding meaning in the 4th industrial revolution" where he will share his thoughts and ideas on how we need to learn digital skills to prepare our youth for the upcoming digital revolution. Than in 2013 he started a job at TEDx, Upwork and Telenor Youth Forum, than next year in 2014 he sgain started a new job at Invest2Innovate (i2i). In 2015 he left job at Upwork and joined IDEO.org and World Bank. He continued IDEO.org for only 1 year but joined more companies in same year like Google, Acumen, Chief Minister's e-Rozgaar Programm, DEMO and SkillsFirst. He is currently the CEO of DEMO but he left Invest2Innovate in 2017. [2] Career Career  
DEMOEnterprise
Demo Enterprises Pvt Ltd is a group of impact-focused enterprises that solve the problems of tomorrow. Currently they are working on Digital skills, Digital Transformation, Digital Ideas and Digital Services. It's digital for everyone, they do digital experiments for human and Enterprise Development.  [3] DEMO DEMO
World Economic Forum
Saad is part of the Davos50, a group of remarkable individuals selected by the World Economic Forum from across 150 countries based on their achievements and contributions to share their voice and ideas with the world at WEF. Along with other Shapers, Saad will be meeting Bill Gates and Jack Ma as part of "Meet The Leader" sessions along with other world leaders. Saad said that "I am honored to represent Pakistan at the World Economic Forum Annual Meeting 2018 where I will get the opportunity to interact with world leaders and show them that innovation is the new face of Pakistan. The world is moving fast and it is important for us to create opportunities for our youth in innovation, entrepreneurship and skills that will help them make their mark as part of the 4th industrial revolution"
Open Innovation

According to Saad Hamid Open Innovation is about creating shared experiences with Human centered ideas. He added that in my personal opinion, three organizations (TED, IDEO, Acumen) have contributed a lot to popularise the concept of open innovation to connect humans. However, I like to believe that today, open innovation has morphed into a more personal and social phenomenon. It's more about creating shared experiences with human-centered ideas and figuring out what to do with open knowledge that is available to us and how to use it effectively.  
Personal Experience with Organization
He shared his personal journey of open innovation with TED, IDEO and Acumen and how they are changing the world by creating shared experienced with human-centered ideas.
TED
TED initially started off as a private conference. It was only in 2006, that it started posting talks online at TED.com and by 2012 it had over billion views. TED has created other programs to create shared experiences and support open innovation such as TED Fellows Program which is a global network of 300 innovators and trailblazers from a spectrum of disciplines and the TEDx program that let's independent organisers create TED-like experiences in their own cities is hardly 7 years old (the first TEDx event took place in 2009) and has managed to produce over 10,000 events worldwide with 50,000 talks (ideas). I must mention here that I am a very active TEDx organizer as curator and licensee of TEDxIslamabad in Pakistan and also serve as Senior TEDx Ambassador to the region. I have been affiliated as a TEDx organizer for over 6 years now and have hosted as many as 20+ TEDx events in Pakistan, from the slums, to the himalayas with a total of 1 million views generated online and thousands of lives changed.
IDEO
IDEO is definitely doing a great job by building a community for open innovation enthusiasts with the OpenIDEO platform where people from all over the world can come together to share ideas and collaborate using design-thinking.  My first interaction with IDEO happened a couple of years back when I designed a pop-up TED experience for refugees settled in the outskirts of Islamabad. There I got to know that the box we used (provided to us by TED, called as 'TED in a box") was designed by some company called IDEO. I was fortunate to get a closer look at IDEO in 2015 when I got the opportunity to work on the Amplify Refugee Education Challenge as the In-Country Community Manager and travelled all the way to Uganda to learn human-centered design by the IDEO team itself. Now, I am one of the biggest evangelists of building ideas and connecting the dots through human-centered design in Pakistan and we are building a community of people who are passionate to share, collaborate, design and learn. I also worked on the Amplify Urban Resilience challenge as the Lead Facilitator and while working with four beautiful women from Pakistan, Bangladesh, San Francisco and Thailand, I learned that innovation can come from the places and people you least expect from. Open innovation is about opening up and accepting ideas no matter where and who they come from.
Acumen
Acumen is doing great work by building an open innovation economy through the Acumen Fellows program which creates world leaders in emerging economies by giving them the opportunity to interact with each other and create shared learning experiences to fight poverty. In 2015, Acumen was named as one of the world's top 10 most innovative companies in not-for-profit. But what's really amazing about Acumen is +Acumen. +Acumen is a platform through which Acumen is evangelising the cause of democratising leadership knowledge. The website connects enthusiasts over a variety of course subjects such as Storytelling for Change, Making sense of Social Impact, Introduction to Human-Centered Design etc. I am very honoured to be a part of the Acumen Fellows cohort of 2016 for Pakistan along with a very awesome bunch and I really hope that I am able to share the knowledge that I gain through this journey with everyone around me. [4] personal experience