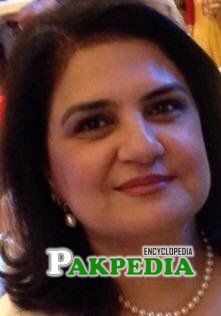 Pakistani Politician
In Her Office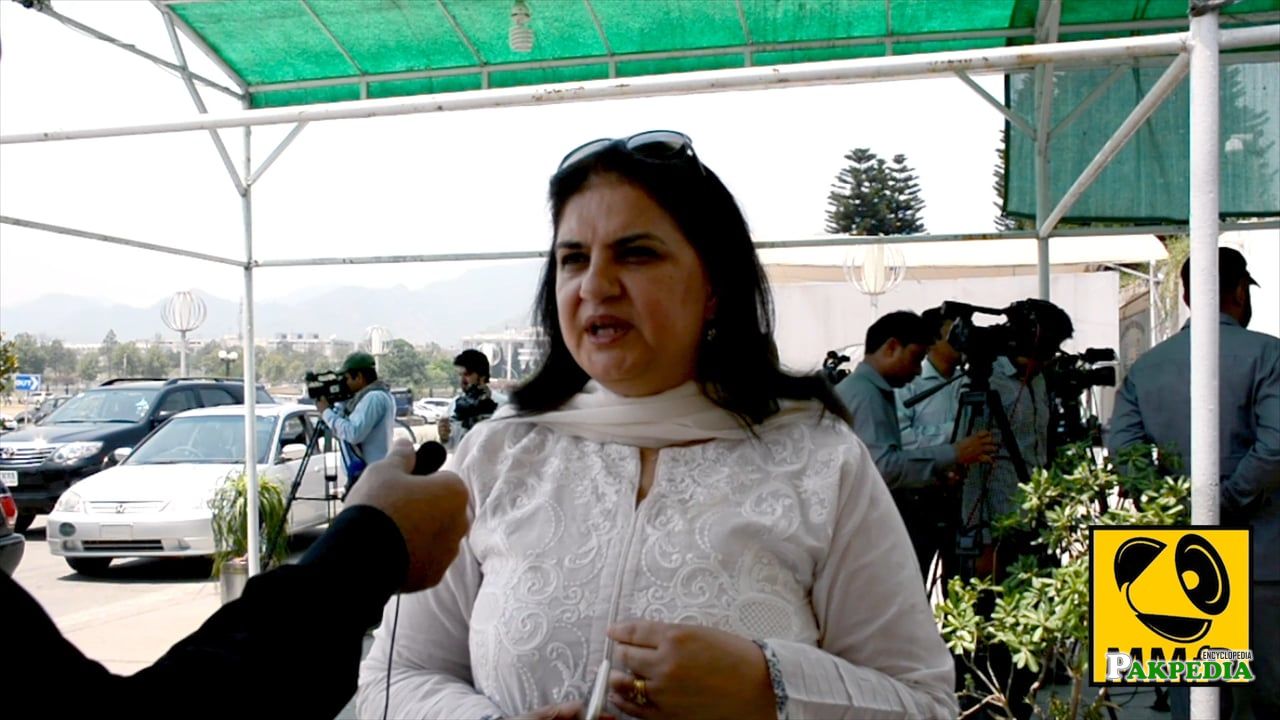 While Talking to Media
PPP
Senator
Biography
She completed her Bachelor of Laws degree from Khyber Law College
Peshawar
Pakistan.She is senator from
Khyber Pakhtunkhwa
.She traces this affiliation back to when she was a student, having been greatly inspired by
Benazir Bhutto
. Rubina was born into a strong political family who supported her education as well as her political career, despite the constraints imposed upon her gender by society at large. However, she had to grapple with the loss of her husband in a car crash in 2011. She had worked very closely with her husband on a number of issues, particularly cultural studies.
[1]
Biography
National Institute of Cultural Studies
After her husband death, she continue to be closely aligned with the National Institute of Cultural Studies (NICS,) and a passionate advocate of skills training. She believes that the conventional education model fails to cater to the career needs of people from diverse backgrounds, instead she wants to bring the designer and the artisan together to make sellable products that help improve the economic standing of people that are otherwise left out of economic life. She is on the Standing Committee on Marginalized Segments of Society, Defense Production, Climate Change, national Heritage and Integration, as well as Information and Broadcasting. She is also a member of the board of governors at the Pakistan Institute for Parliamentary Services (PIPS.)
Political Career
Rubina Khalid was elected to the Senate of
Pakistan
as a candidate of Pakistan Peoples Party (PPP) in Pakistani Senate election 2012.Senator Rubina Khalid is a member of following committees in the senate of Pakistan.
Committees
Standing Committee on Cabinet Secretariat and Capital Administration & Development
Standing Committee on Climate Change
Standing Committee on National Heritage and Integration
Standing Committee on Information and Broadcasting[2]  Committees 
Non-Democratic Attitude of PTI
Pakistan Peoples Party Senator Rubina Khalid said that members of government party in Khyber Pakhtunkhwa do not attend the session of KPK assembly which reflects no-confidence in the leadership of
Imran Khan
and KPK Chief Minister Pervez Khattack.Senator Rubina Khalid said in a statement that government did requisite this session but KPK ministers and members KPK assembly did not attend the session which clearly shows that
Pakistan Tehrik-e-Insaf
government
is not serious in solving people's issues. She said that KPK Chief Minister and ministers of his cabinet are more interested in visiting Imran Khan's residence in Bani Gala
Islamabad
. They know that their government depends on Imran Khan's desire and Imran Khan gets his strength from Taliban and its leadership.PTI is not serious with people's issues so it does not respect KPK assembly and due to this attitude, people of KPK are suffering, Senator Rubina Khalid concluded.
[3]
 Non-Democratic Attitude of PTI 
Senate Election from Sindh
The Senate's election would be held on March 03.Six political parties including Pakistan People's Party (PPP),
Muttahida Qaumi Movement
-Pakistan (MQM-P), Pak Serzameen Party (
PSP
), Pakistan Muslim League Functial (PML-f), Pakistan Muslim League Nawaz (
PML-N
) and Pakistan Tehreek-e-Insaf (PTI) have submitted 47 nomination papers for the 12 Senates seats from
Sindh province
.Whereas
ANP
, JUIF, PPPP and QWP fielded one candidate each included Naeema Kishwar (JUIF),
Rubina Khalid (PPPP)
, Shagufta Malik (ANP) and Anisa Zeb Tahir Kheli (QWP). Similary, six candidates are in run for two technocrat and Ulema seats. PTI give ticke to
Azam Khan Swati
and Abdul Latif Yoisafzai. JUIF and PMLN fielded
Muhammad Yaqoob Sheikh
and Dilawar Khan respectively.
Moulana Sami Ul Haq
and Nasir Khan are contesting election in independent capacity against the technocrat and Ulema seats.
[4]
Senate Election from Sindh
Senate Election Results 2015
PTI managed to bag five seats on its home turf, with Ayub Afridi,
Faisal Javed
and Fida Muhammad successfully bagging a general seat each. The PPP's
Bahramand Tangi
, JUI-F's Talha Mahmood, JI's Mushtaq Ahmed and the PML-N's
Sabir Shah
also won a general seat each.Pakistan Tehreek-i-Insaf (PTI) candidate
Mehar Taj Roghani
was elected to one of the women's seats from
Khyber Pakhtunkhwa
, while the other was taken by PPP's
Rubina Khalid
.PTI's
Azam Swati
and PML-N's
Dilawar Khan
were elected to the two technocrat seats for the province,
Dawn News
TV reported.PTI-backed cleric Maulana Samiul Haq of Darul Uloom Haqqani notoriety could bag only three votes.
[5]
Senate Election Results 2015
Contact Information
Office Number: +92 51 9252135 
Home Number: +92 91 5276995 
Mobile Number: +92 300 5263325 
Local Address: H.No.45-A, St-38, F-10/4, Islamabad
Permanent Address: 53-Shami Road, Peshawar[6]  Contact Information