Roohi bano and Zakota jin
Roohi bano while celebrating her birthday
Roohi bano with Sanam baloch and sania saeed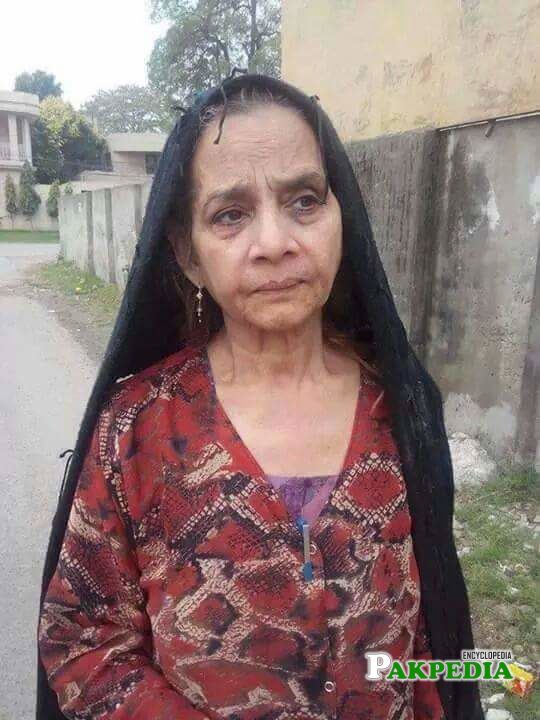 Veteran actress Roohi bano passes away
Roohi Bano Biography
Roohi Bano is a renowned Pakistani Television and Film Actress who has a very charismatic personality on screen and off screen. The veteran actress was born on 10th August 1951 in Karachi, Sindh to Alla Rakha who was an Indian tabla player specialized in Hindustani Classical music. She entered the industry after completing her masters in psychology from the Government Unversity, Lahore. She got married which unfortunately couldn't last long and they get separation. She has a son Ali Abid from the marriage.
Roohi Bano family
Roohi Bano belongs to a well-known family of the industry having 3 brothers and 1 sister. Her brother Zakir Hussain is an Indian tabla player in Hindustani traditional music, musical producer, film actor, and composer. Her other sibling Taufiq Qureshi is also an Indian traditional musician while Fazal Qureshi is an Indian Tabla player who seeks guidance from his father. Her sister Rubina Yasmin is not in the industry.
Roohi Bano Career
Roohi Bano has played a vital role in the establishment of the Film and television industry. She has worked with many great artists and directors. Her outstanding performances in Qila Kahani, Zard Gulab, Hairatkada, Darwaza, Kiran Kahani etc, placed her head and shoulders above her counterparts. She gave her first appearance in a quiz show, after which, Farooq Zamir offered her to act in plays and this is how her career actually started. Her list of plays are long lasting and her every play is a depiction of her hard work.
Roohi Bano son death
Actress Roohi Bano's solitary child was found dead close to his home on 7th November 2005. Rafique Akhtar who is the brother-in-law of Roohi Bano told police that he went to his mother's home on Eid day. He said his nephew Ali was available at the second story with his companions — Zahid Ashraf, Sohail Islam, and Farrukh. After having some fun he went back to his place where he was found shot dead. A police source said that Ali went out with three of his companions other than one Hamid Bhatti who had gone along with them later. He associated that one with them may have dropped out with Ali over some issue and shot him dead. The killer dumped his body close by a fence which was spotted by bystanders in the wake of tuning in to the ring tone of his mobile phone.
Roohi Bano Health Issues
Roohi Bano got serious health issues after the murder of her son. She remains admitted in the hospital for many days where doctors told about her physiological problem. In Nov 2018, she went missing from her House, where she was being treated for her mental illness and was found at her brother's house. It had been reported that she suffered from psychological problems ever since her son was murdered. After the murder of her son her career completely ended.
Roohi Bano Death
Eminent Pakistani TV and stage performing artist Roohi Bano passed away on Friday 25th January 2019, her sister Rubina Yasmeen affirmed. She was 67 years of age. As per Bano's sister, the actress had been on the ventilator throughout the previous 10 days in a clinic in Turkey and had been experiencing kidney problem and some physiological issues.