Rawalpindi City Map
Rawalpindi Main City
Rawalpindi Basant Festivel
Rawalpindi Old City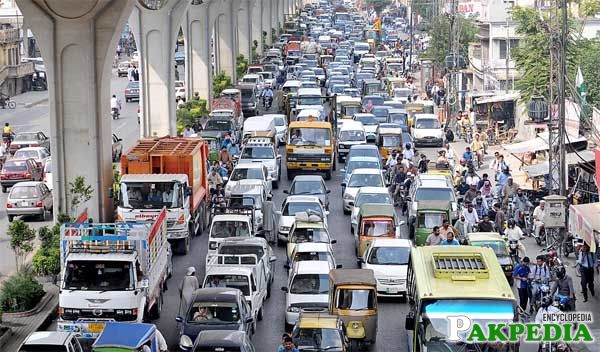 Rawalpindi Traffic Jam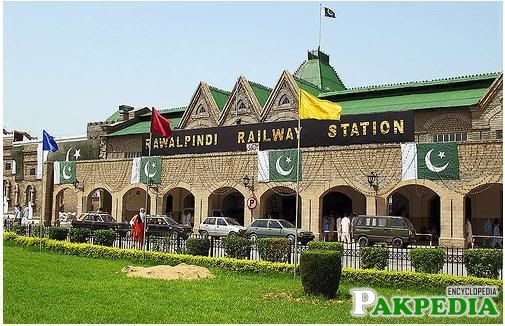 Railway Station
About
History
As far as the history of Rawalpindi is concern, Rawalpindi has been from thousands of years, it is believed that a distinct culture flourished on this plateau as far in c1000BC. The nearby town Taxila has Guinness Book of World Record for its world oldest civilization and university. After the independence of Pakistan in 1947, the minority Hindus and Sikhs migrated to India while the Muslim refugees from India settled in the Rawalpindi. In the succeeding years, Rawalpindi saw an influx of Muhajir, Pashtun and Kashmiri settlers. In late 50 the city became the interim capital of the country after creation of a new planned capital of
Islamabad
in the vicinity of Rawalpindi which results most major central government offices and institutions relocate to nearby territory, and its population increases due to migrants from different part of country.
[2]
History of Rawalpindi - City
Shoping Festivals
The bazaars of the old city offer exciting bargains. You can leisurely browse in the quaint old shops in sadder bazaar, Moti bazaar, Raja bazaar and Kashmiri bazaar while Sarafa bazaar is famous for beaten gold and silver jewelry, brass and copper-ware. Numerous shopping bazaars, parks and a cosmopolitan population attract shoppers from all over Pakistan and abroad. Rawalpindi Population is combination of people having different background. The crowded alleys of the old city are home to many attractions, including Hindu, Sikh temple and Mosques. Art council of is also located near Rawalpindi cricket stadium.  People of Pakistan came here from all over the Pakistan and settled here for a long period of time. Local people of Rawalpindi known as Pothwari people. The city is home to several industries and factories. Rawalpindi city has its own culture specially after developing into a large city, Rawalpindi has International Airport, and Railway station International sports ground, good hotels, restaurants, clubs, museums and parks. Rawalpindi forms the base camp for the tourists visiting the holiday resorts and hill station of galiyat area such as murree, nathia gali, kotli, Muzafarabad, Bagh, Abbottabad, Swat, Kaghan, gilgit, hunza, skardo and chitral.
[3]
Shoping and Festivals - Rawalpindi
Health Education
Rawalpindi has many old and new hospitals, universities and parks which made the city more important in terms of health from other cities. People came here from different cities for better facilities of their treatments. It has separate hospitals of heart and lungs which make the city more superior. Rawalpindi has the highest literacy rate in Pakistan which shows that the city has better education environment than other cities.  Rawalpindi has both public and private educational institutions. Most educational institutions are gender-based, from primary to university level. The major institutes of Rawalpindi are Arid agricultural university, Fatima jinah women university, Army medical and Rawalpindi medical colleges, University of Eng. and technology etc.
[4]
Healyh and Education - Pak
Places To Visit
Rawalpindi has many good hotels, restaurants, clubs, museums and parks. It has many important places for foods which show the true heritage of Punjab which is famous for its dishes. The main places are food street, kartar pura, banni chowk and sadder. Along with the food streets there are many parks here in Rawalpindi which enhances the beauty of city including the Ayub National Park, Liaquat Bagh, Nawaz Sharif Park, Jinnah Park, Rumi Park, 502 Park, triangular Park and Children Park.
[5]
Places to Visit - Rawalpindi
Weather
Rawalpindi is chaotic but relatively dust-free. The weather is highly variable due to its location. Rawalpindi faces very moderate type of climate having long and hot summers, short and wet winters. In Monsoons and spring season people of Rawalpindi enjoy the weather of this city. Few years before people of Rawalpindi faces a better weather but now due to cutting of trees and establishment of industries and new housing society the numbers of trees and greenery almost vanish from a large area.therfore a big difference happen in weather of  Rawalpindi.
[6]
weather of  Rawalpindi - City
Famous Personalities
Rawalpindi has borne many famous international players in different sports which include the world fastest bowler in history of cricket
Shoaib Akhter
, one of the best hockey forward Shakeel Abbasi and other players which represented the national teams on international circuit. The city have many sports venues includes Rawalpindi Cricket Stadium, KRL Cricket Stadium, Army Hockey Stadium, Army Football Stadium, Municipal Football Stadium, Jinnah Park.
[7]
KRL Army Hockey - Stadium