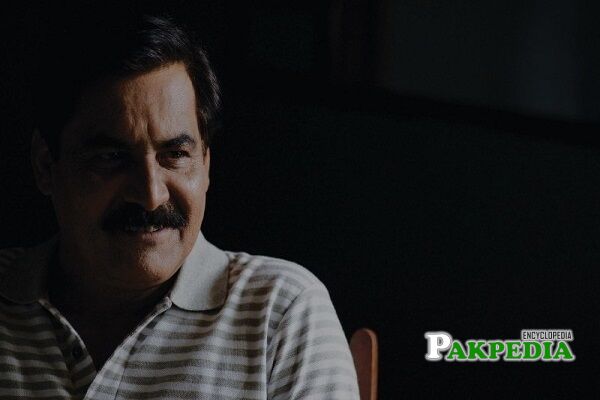 Rashid Farooqi Biography
Rashid Farooqi Family
Rashid Farooqi age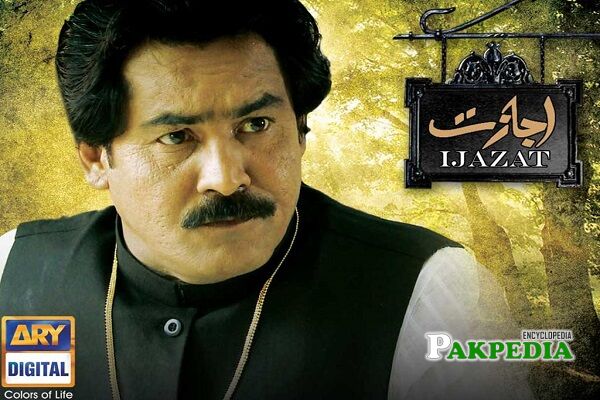 Rashid Farooqi Dramas
Rashid Farooqi Biography
Rashid Sahab is a senior Pakistani television and film actor who has labored in various Pakistani Dramas and Movies in all these years. After making his debut in 1991, he has come a long way with his stability and constancy. At the start of his career Rashid did theatre and learned acting from NAPA. With time he got the experience and started appearing on a small screen. He switched to the big screen from a small screen and ruled the industry with his exceptional performances one after another.
Rashid date of birth
He was born on 3rd January 1976 in Karachi. Currently, Rashid is living in the same city.
Education of Rashid
After taking early education from Karachi, he decided to join the Showbiz industry for which he took admission in the National Academy of Performing Arts. He is said to be an actor with a Bachelors's degree.
Showbiz Career
After receiving his education from NAPA, Rashid did theatre. He received appreciation for his plays that he performed in theatre. With time he became master in his field, and soon he started getting offers from the small screen and big screen. In 2004 Rashid made his small screen debut with drama serial 'Moorat' starring Abid Ali, Maria Wasti, and other stars. Though he is always seen sharing the screen with notable actors as a supporting role yet his powerful screen appearance is worth appreciating.
In 2005 he made his big-screen debut with a short film 'Shahrukh Khan Ki Mout' starring Saifee Hassan, Tabraiz Shah, and a few more actors. Rashid Farooqi has a long list of successful dramas and movies that made him acknowledged among people. In 2007 and 2009, he remained a part of all time blockbuster drama serials 'Man o Salwa' and 'Meri Zaat Zara e Benishan.' In 2013 he portrayed Romaisa's father's role in popular serial 'Mohabbat Subh Ka Sitara.' From drama series Zara Yaad Kar' to blockbuster serial 'Khaani,' he managed to earn immense acclaim for all his performances he did exceptionally.
In 2016 he was seen in a big-budget movie 'Mah e Mir' starring Iman Ali and Fahad Mustafa.' The film performed well at the box office. Later in 2016, he played the role of the inspector in the movie 'Maalik' that first banned to be released in Pakistan but then got approval. In 2019 Rashid was seen in another beautiful and cherished movie, 'Laal Kabootar' opposite Ahmad Ali Akbar and Mansha Pasha.
Rashid Farooqi Dramas
Moorat
Man-o-Salwa
Makaan
Meri Zaat Zarra e Benishan
Manzil
Meray Khuwab Raiza Raiza
Bulbulay
Zeenat Bint-e-Sakina Hazir Hon
Nanhi
Jal Pari
Choti Si Kahaani
Zindagi Dhoop tum Ghanna Saya
Mohabbat Subh Ka Sitara Hai
Khushboo Ka Ghar
Khatoon Manzil
Rehaai
Haaya Kai Daman Mai
Riyasat
Choti Si Zindagi
Zara Yaad Kar
Ab Kar Meri Rafugari
Adhoora Bandhan
Khamoshi
Champa Aur Chambeli
Aou Laut Chalain
Khaani
Belapur Ki Dayan
Khuwabzaadi
Zamani Manzil Kai Maskharay
Ab Dekh Khuda Kia Karta Hai
Ijazat
Janbaaz
List of Movies
Shahrukh Khan Ki Mout
Maalik
Ramchand Pakistani
Mah e Mir
Insha'Allah
Zindagi Kitni Haseen Hai
Riyasat Mae Riyasat
Laal Kabootar
Social Media Handles
His social media accounts include