Member of the Provincial Assembly of the Punjab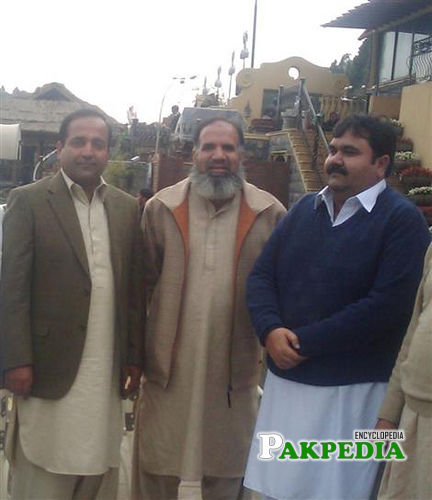 With Other Member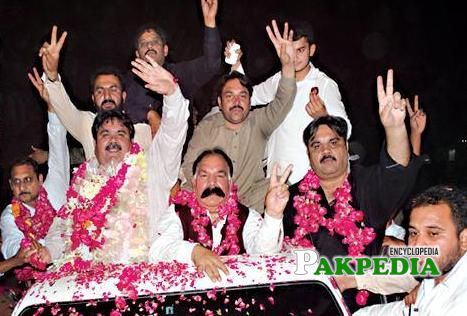 Welcome Rally of PMLN Candidate Rana Mehmood-ul-Hassan in PP 196 Multan
With Mian Shahbaz Sharif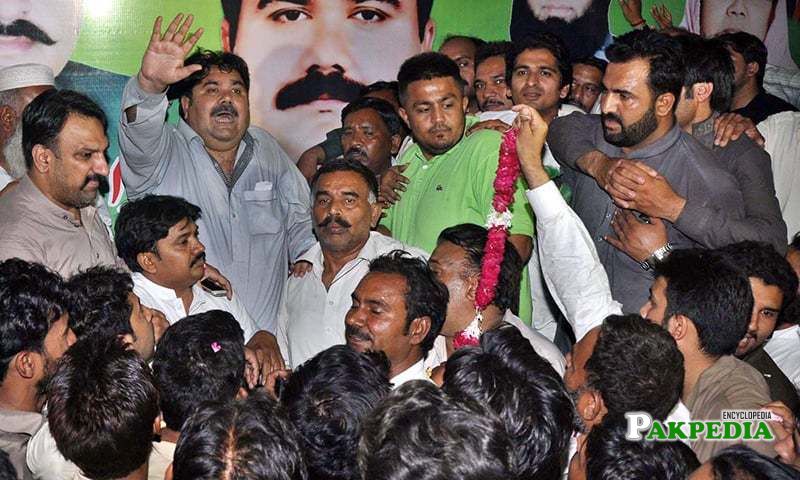 Rana Mahmood ul Hassan of PML-N addressing the supporters after Winning by eElection
Biography
Rana Mehmood Ul Hassan son of Rana Noor-ul-Hassan was born in
Multan
Pakistan
. He is a graduate, an agriculturist and a businessman.His father, served as Member Punjab Assembly for two consecutive terms during 1993-99; and his brother-in-law, Rana Tahir Shabbir is a sitting MPA from PP-203.
Political Career
He remained Member, National Assembly for two consecutive terms during 2002-07 and 2008-13 and functioned as Chairman, Standing Committee on Ports & Shipping. He has been elected as Member, Provincial Assembly of the Punjab in bye-elections held on 21 May 2015 against the seat fell vacant due to disqualification of Mr Abdul Waheed Chaudhry. 
[1]
Political Career
Election Result 2015
Polling was held in Provisional Assembly seat of PP 196 Multan-III. Close contest is expected in constituency between
PML-N
,
PTI
and
PPP
candidates.PMLN Candidate was Rana mahmood ul hassan, PTI candidate was Rana Abdul Jabbar and PPP candidate is Chaudhry Muhammad Hussain Arian. Polling was started from 8:00 AM morning to 5:00 PM Evening. There were 133 Polling Stations in this constituency.THe Candidate of Pakistan Muslim League Nawaz (PMLN) Mr. Rana mahemood ul Hassan has won this election by 10000 votes agaist its closest rival PTI's Rana Abdul Jabbar. Detail Results of 133 polling stations are given bellow:-
[2]
Election Result 2015
Rana Mahmood ul hasan (PMLN) = 28105 Votes (Winner)
Rana Abdul Jabbar (PTI) = 20234 Votes (Loser)
Visited Countries
He has visited: 
India
Thailand
Vietnam
UK
USA
France
Italy
Switzerland
Belgium
Germany
Holland
UAE
Japan 
Senate Elections from Punjab
According to ECP, two candidates will contest for Non-Muslim seats, 10 candidates on General seats, three for women seats and five candidates were in the run for Technocrat seats.Candidates for Non-Muslim seat included
Kamran Michael
and Victor Azariah while Saadia Abbasi,
Andleeb Abbas
and
Nuzhat Sadiq
will contest election for women seats.It said five candidates on Technocrat seats included Ch Naseer Ahmad Bhutta,
Hafiz Abdul Karim
,
Mohammad Ishaq Dar
,
Muhammad Nawazish Ali Pirzada
and Malik Muhammad Asif Javaid.Similarly,10 candidates who were contesting elections on General seats included Ch. Muhammad Sarwar, Dr
Asif Kirmani
,
Rana Mahmood ul Hassan
, Zubair Gul, Shaheen Khalid Butt, Shahzad Ali Khan,
Kamil Ali Agha
,
Musadik Masood Malik
, Maqbool Ahmad and Haroon Khan.
[3]
Senate Elections from Punjab
Contact Information
Permanent Address: Rana House, Street No. 1, Qasimpur, Old Bahawalpur Road, Multan
Local Address H-405, Parliament Lodges, Ibd
Phone:+92 300 8733626, +92 323 6339999, +92 301 6339999 (Mob)
E-mail: rana_mahmood150@yahoo.com