Raheel Shareef was born 16th june 1956.He is retiered four star army general.He served as 15th chief of army staff of the Pakistan Army.He was appointed by Prime Minister of Nawaz Shareef on 29th november 2013.He is retiered on 29 November 2016.[1] Raheel Shareefs Profile
| Title | Description |
| --- | --- |
| Personal | |
| Name: | Genera Raheel Sharif |
| In Urdu : | جنرل راحیل شریف |
| Nick Name : | Raheel |
| Famous As: | Army Cheif |
| Nationality: | Pakistani |
| Residence: | Gujrat,Pakistan |
| Education: | Early education:Government College Lahore/Higher education,UK, Royal College of Defence Studies (RCDS). |
| Religion: | Islam |
| Profession: | Army Officer |
| Height: | 5 ft 11 inches |
| Awards : | Nishan-e-Imtiaz, Hilal-e-Imtiaz |
| Born | |
| Date: | 16 June 1956 |
| Place: | Quetta |
| Details | |
| Allegiance: | Pakistan |
| Service/branch: | Pakistan Army |
| Years of service: | 1976 – 2016 |
| Rank: | General |
| Unit: | 6th FF Regiment |
| Commands: | XXX corp,Xi Division |
| Battles/wars: | Opration Zarb-e-Azb,War in North west Pakistan,2014 Kashmir Skirmishes |
| Awards: | Nishan-e-Imtiaz ,Hilal-e-Imtiaz |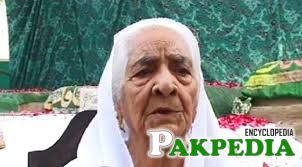 Education
General Raheel Sharif completed his intermediate from Government College Lahore and got admission in the Pakistan Military Academy (PMA) in order to complete his graduation. He also did Company Commander course from Bundeswehr University Munich of Germany and also educated from Canadian Army Command and Staff College (CACSC).Sharif was also remained a part of the faculty of the Command and Staff College in Quetta and also attended Armed Forces War Course in 1998 at the National Defense University in Islamabad. Therefore, Raheel Sahrif who is highly qualified also completed his another graduated from Defence Academy of UK, Royal College of Defence Studies (RCDS).[2]General Raheel Sharif's Education
Family Background

The general comes from a religious family. His grandfather, after whom their home street is named as Koocha Mehtabud Din, was a known religious scholar in the area, whose forefathers had settled in Kunjah in 1840. A younger cousin of Raheel Sharif who still lives in Kunjah knows the general as a friendly person who does not let anyone feel insignificant in his presence. He knows how to give respect to others and how to command respect from them,the cousin says without wanting to be named. Raheel Sharif also loves driving cars and hunting game, according to his cousin.[3] Generals Family Background
Why was he chosen as General

Prime Minister Nawaz Sharif (no relation) won a landslide victory in 2013 and embarked on projects considered the exclusive domain of the military.
He instituted peace talks with the Pakistani Taliban, opened dialogue with separatists in Balochistan and made peace overtures to India.
He even tried to set a precedent by arraigning former army coup leader and later president, Pervez Musharraf, on charges of treason.
It was amid this civilian resurgence that he chose Gen Sharif as army chief, elevating him over two more senior officers.
But if he made the choice thinking Gen Sharif would behave like a professional soldier and accept civilian supremacy, it was not to be.[4]Prime minister Chosen his as General
Career Profile
General Raheel Sharif started her career by first appointed as commander at 6 Frontier Force Regiment in 1976 and after serving few years he promoted to the commander of 26 Frontier Force Regiment. He then started work as an adjutant to the Pakistan Military Academy as well as also joined infantry brigade where he appointed as brigadier and was used to commanded two infantry brigades.
He was appointed as Military Secretary by Chief of Army Staff at that time General Pervez Musharraf in the year 2002. After few years, General Pervez Musharraf also assigned him as commandant of the 11th Infantry Division in Lahore where he served for two years on the same post. He then promoted to the post of Commandant of the Pakistan Military Academy in Kakul and also served as corps commander for two years as Lieutenant General. However he then emerged as Inspector General for Training and Evaluation in the Pakistan Army (IGT&E) in Rawalpindi as well as also worked as Principal Staff Officer (PSO) to General Ashfaq Parvez Kayani
General Raheel was appointed as 15th Chief of Army Staff of the Pakistan Army on 27th November 2013 by Prime Minister Nawaz Sharif. Raheel Sharif has played enormous role to fight against terrorism in the country by starting successful joint operation of Zarb-e-Azab.
Worldly working of General Raheel Shareef
General Raheel has gained worldwide popularity due to his remarkable counterinsurgency tactics that helped reduce violence in the country to its lowest level since 2006 with an overall decline of 70% in terrorist attacks under his tenure.
Sources have confirmed to Daily Pakistan that the former army chief has expressed his willingness to take the charge of the 39-nation military alliance, IMAFT, only if he is also empowered to play the role of an arbitrator between the belligerent groups in the Middle East. Gen Raheel has clearly refused to command a force which fights for a single country.
Meanwhile, Iran has also assured to accept Pakistan role in mediating Yemen crisis if the general takes IMAFT command with an authority of arbitrator.
Iran, through its consulate in Pakistan, sent a letter to the ex-COAS and assured that it will not only cooperate with Pakistan in controlling the Yemen crisis but will also bring the Houthi rebels on negotiating terms if he takes the command of this Islamic military alliance.
Sources add that General Raheel Sharif had expressed his willingness for the arbitration during his meeting with Saudi King Salman bin Abdul Aziz, while Turkish leadership has also been conveyed the development in this regard.
The Proposal Was First Presented
The proposal was first presented to Gen Raheel by Saudi Arabia and then similar requests were made by Iran to Pakistan foreign ministry as well. However, the general will only accept the offer if he is also allowed to mediate between the warring groups.Founded by Prince Mohammad bin Salman Al Saud on December 15, 2015, Islamic Military Alliance to Fight Terrorism (IMAFT) is based at a joint command centre in Riyadh, Saudi Arabia. The creation of this 34-nation alliance was first announced by Mohammad bin Salman Al-Saud, Saudi Arabia Miner of Defense, on December 15, 2015. By March 2016, this had risen to 39.
It is an inter-governmental military alliance of Muslim countries in the world united for military intervention against ISIL and other anti-terrorist activities across the Middle East and other countries.
Besides Pakistan, the members of this Muslim military alliance include: with Saudi Arabia, Nigeria, Turkey, Bahrain, Bangladesh, UAE, Libya, Malaysia, Egypt and Jordan. 
Honorable Awards
Nishan-e-Imtiaz in 2013
Hilal-e-Imtiaz
Qarardad-e-Pakistan Tamgha
Hijri Tamgha
Tamgha-e-Baqa
Tamgha-e-Jamhuriat
Tamgha-e-Istaqlal
General Raheel Sharif set example of graceful retirement
Political and defence analyst Zahid Hussain while talking to DawnNews said the greatest part of Gen Sharif's legacy is that "he has led from the front".
"We already knew Raheel Shareef would not take an extension and that is a good example to set.
"All the decisions taken in his time were bold and sometimes people questioned him but all his operations have been successful and time has proved his opposition wrong."
"He has also set the example of a graceful retirement."
Hussain said in Gen Sharif's tenure, the army as an institution did it's job and did not lag no matter what internal conflicts there may have been.
He said the army's role could be made better in the future with better co-relations between the army and the civilian government.
Security analyst Talat Masood said the army chief's tenure was one marked by successes. Gains were made in the Federally Administered Tribal Areas, Balochistan, Karachi and North Waziristan.
"He will be remembered for his leadership and his performance. He has set a good example by saying he will not take an extension after three years under any circumstances. This is unusual for Pakistan."
"He's retiring amid so much praise and affection. Every leader should strive to win people's hearts through their position, profession and character," Masood said.
"It will be challenging for the army chief after him after the example he's set in counter-terrorism, or with increasing the quality of our conventional or nuclear forces. They have shown unusual professional competence and it will strengthen our defence."
Political and defence analyst Dr Hasan Askari emphasised the importance of communication between the civilian and military leadership. "Because the situation is sensitive, it is important that civilian and military leadership remain in touch and keep the consultation process ongoing… If consultation does not happen, it is possible the strain we have seen now and then in the past may arise again."
Speaking about possible challenges
Speaking about possible challenges that may arise for the civilian and military leadership, Dr Askari said ties with India, Afghanistan and the United States will be the biggest challenges faced by the institutions.
"India is building pressure along the Line of Control to increase pressure on Pakistan. It has increased the frequency of ceasefire violations. It will be a challenge."
"It also remains to be seen how peace can be brought to Afghanistan. The world seems to look to Pakistan ."
Additionally, he said, the biggest challenge lies in the change in the American administration after the election of Donald Trump. Both civilian and military leadership will have to establish a relationship with the new US leadership, Dr Askari said.
He added that the leadership of institution is as important as the institutions themselves. "Institutions may be outstanding, but if their leadership cannot make sound decisions then even the influence of powerful institutions can be corroded."
"It is important that our institutions learn from the mistakes that were made … This is what will help us progress," Dr Askari said.
Political scientist Rasool Baksh Rais said the transition should "not be considered a change".
"It is simply a continuation, this is how it is supposed to be… In the past when an extension was given to a chief, it did not go down well, neither for the army nor for the individual."
"Gen Raheel Sharif has carried out his term with dignity," he added.
Journalist Hamid Mir
Journalist Hamid Mir was of the view that the army chief's transition should not be made a political issue.
"We cannot say the people want him to stay on… we can't judge the people's sentiments through a series of fake facebook accounts," said Mir, adding that Operation Zarb-i-Azb started by Gen Sharif has yet to be taken to its logical conclusion.
He said there is no shortage of capable officers in the army and "no commander in the army is indispensable".
"A good commander is one who leaves after him a good replacement."
He said transfers and appointments in the forces and courts should be done on the basis of seniority.
"But even when the army is making its own decision, it violates this system and gives power to whoever it likes… the elected government should change that and appoint people on the basis of seniority, like it happens in the case of the chief justice."[5]General Raheel Sharif retirement