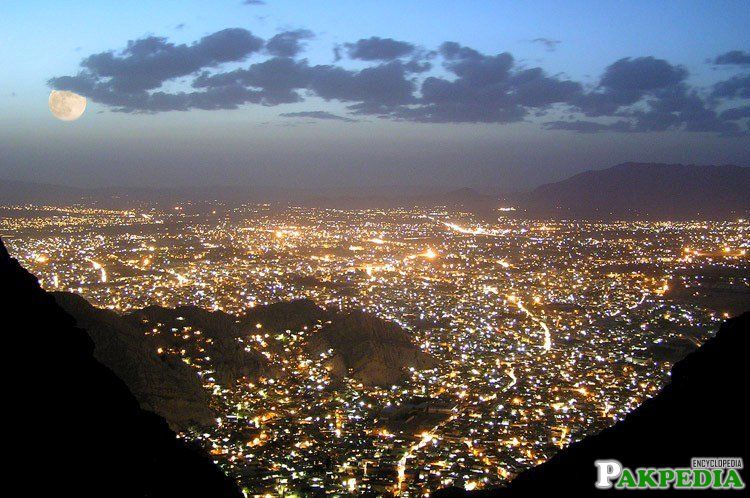 Quetta City Night View
Quetta Main City
Quetta M.A.Jinah Residence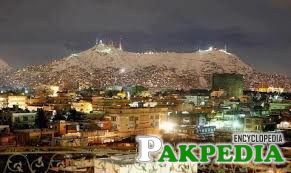 Quetta Beautiful Image
Quetta Goli Mar Chowk
About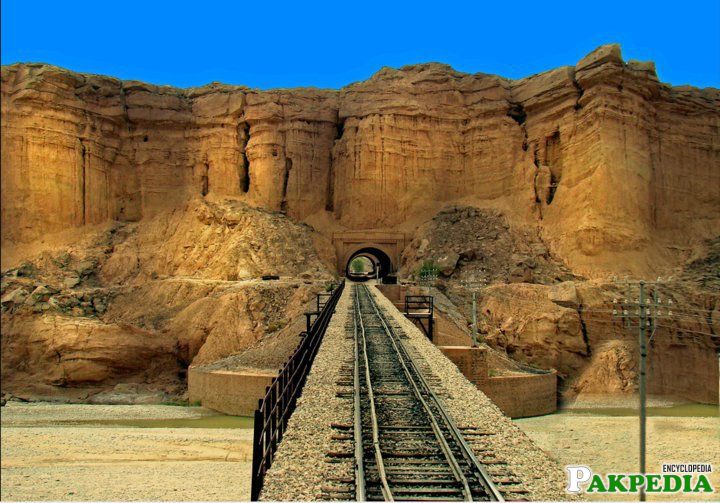 History
Quetta is the 5th largest city of Pakistan. Known as the Fruit Garden of Pakistan due to the diversity of its plant and animal wildlife, Quetta is situated at an average elevation of 1,680 meters (5,500 ft) above sea level, making it Pakistan's only high-altitude major city. The population of the city is between 896,090 and 2.8 million, which makes it the 6th largest city in
Pakistan
.Sitting in northern Balochistan near the Durand Line border with Afghanistan and close to Kandahar province, Quetta is a trade and communication center between the two countries. The city lies on the Bolan Pass route which was once the only gateway to and from South Asia.Quetta is also spelled Kuwatah which is a variation of Kot, a Pashto word meaning "fortress. It is believed the city's name is derived from the four imposing hills (Chiltan, Takatu, Zarghoon and Murdaar) that surround the city and form a natural bulwark.
[2]
History - bhc
The first detailed account of Quetta is from the 11th century when it was captured by Sultan Mahmud Ghaznavi during one of his invasions of South Asia. In 1543, the Mughal emperor Humayun rested in Quetta on his retreat to Safavid Persia, leaving his one-year-old son Akbar in the city until his return two years later.In 1709, the region fell to the Hotaki dynasty and by 1747 Ahmad Shah Durrani made it part of the Durrani Empire. In 1828 the first westerner to visit Quetta described it as a mud-walled fort surrounded by three hundred mud houses.The predominantly Muslim population supported the Muslim League and the Pakistan Movement. On joining Pakistan, Quetta was made the capital city of the newly created province of Balochistan before it was combined with other Balochi princely states (Kalat, Makran, Lasbela and Kharan). Quetta remained the capital of the province until 1959 when the provincial system was abolished under
Ayub Khan
.
[3]
demographia - com
British Raj
In 1876 Quetta was incorporated into British controlled territories of the subcontinent. British Troops constructed the infrastructure for their establishment as it was a strategic location. By the time of the earthquake on 31 May 1935 Quetta had developed into a bustling city with a number of multistory buildings and was known as "Little Paris" because of that. The epicenter of the earthquake was close to the city and destroyed most of the city infrastructure and killed an estimated 40,000 people.
[4]
- dawnnews
During the independence movement of Indian subcontinent the predominantly Muslim population of the region supported the Muslim League and the Pakistan Movement.
Government Politics
Under the latest revision of Pakistan's administrative structure, promulgated in 2001, Quetta was restructured as a City District, and divided into two towns. Each town in turn consists of a group of union councils (U.C.'s).At the local government level, the city is governed by a municipal corporation consisting of 66 ward members which elects a mayor and a deputy mayor.
[5]
Government - Balochistan
Geography
Climate
Quetta has a semi-arid climate with a significant variation between summer and winter temperatures. Summer starts in late May and goes on until early September with average temperatures ranging from 24-26 C (75-78 F).The highest temperature in Quetta is 42 C (108 F) which was recorded on 10 July 1998. Autumn starts in late September and continues until mid-November with average temperatures in the 12-18 C (55-65 F) range. Winter starts in late November and ends in late March, with average temperatures near 4-5 C (39-41 F).The lowest temperature in Quetta is -18.3 C (-0.9 F) which was recorded on 8 January 1970. Spring starts in early April and ends in late May, with average temperatures close to 15 C (60 F). Unlike more easterly parts of Pakistan, Quetta does not have a monsoon season of heavy rainfall. In the winter snow is the principal form of precipitation, and this falls mostly in the months of December, January and February.Winter starts in late November and ends in late March, with average temperatures near 4-5 C (39-41 F). The lowest temperature in Quetta is 18.3C (0.9F) which was recorded on 8 January 1970.
[6]
June - Archived
Highest monthly rainfall is 232.4 millimetres (9.15 in) which was recorded in March, 1982, also the year of the highest annual rainfall, at 949.8 millimetres (37.39 in).
[7]
- Archived
The city saw a severe drought from 1999 to 2001, during the drought the city did not receive snowfall and also received below normal rains. In 2003 the city received snowfall after a long period of five years. In 2004, and 2005 the city received normal rains after three years with snowfall while in 2006, 2007 and 2009 the city received no snow except in 2008 when Quetta received a snowfall of four inches in four hours on the 29 of January, 2008. On the 2 of February, 2008 Quetta received ten inches of snow in just 10 hours which was the heaviest snowfall for the city in the last ten years. During the winter of 2010 it received no snow and saw below normal rains due to the presence of El-Nino over Pakistan.
Flora and Fauna
Mammals such as Markhor (wild sheep), are to be found in the Quetta region. Local birds species include partridge, warblers,
shikra
, the blue rock pigeon, rock nuthatch, golden eagle, sparrows, hawks, falcons and bearded vultures.A total of 225 species of flora have been identified in the area including pistachios, juniper, wild olives, wild ash and wild almonds. Also found are shrubs including wild fig, barberry, wild cherry, makhi and herbs such as ephedra intermadia and gerardiana.Hanna Lake, which nestles in the hills ten kilometres (six miles) east of the city, is a turquoise body of water that contrasts markedly with the bare surrounding hills. It is an attractive destination with facilities for boat hire. At one end there is an irrigation dam, while on the eastern shore there is Hayat Durrani Water Sports Academy, the only water sports training center in Balochistan ProvinceThe Hazarganji Chiltan National Park, 20 km (12 mi) south-west of Quetta, Markhors is a protected park area. The name of the park, "Hazarganji" literally means "Of a thousand treasures" is spread over 32,500 acres (132 km2) at an altitude ranging from 2,021 to 3,264 metres (5,625 to 10,700 feet). In the folds of the mountains, according to legend, there are over a thousand buried treasures, reminders of the passage over the ages of great armies including the Bactrians, the Scythians, the Muslims, and the Mongols.
[8]
Place - gov
Food
The Pashtun traditional dishes such as Kadi kebab and Lamb Roash and Balochi Saji and other traditional dishes are available around the city.The Pashtun tribal cuisine "Roash", which non-locals call "Namkin", is served in both city restaurants as well as in the outlying areas. Some of the finest mutton in the country is raised around Quetta and is a mainstay of local cuisine. The Pashtun tribal dish, "Landhi", is made of a whole lamb which is dried and kept fresh during the cold winters. "Khadi Kebab" is a lamb barbecue while "Sajji" (leg of lamb) and "Pulao" are other local dishes.
Others
Transportation
Quetta Railway Station is one of the highest railway station is in Pakistan at 1,676 meters (5,495 ft) above sea level. The railway track was laid in the 1890s during the British era to link Quetta with rest of the country.The extensive network of Pakistan Railways connects Quetta to Karachi in south, by a 863 km (536 mi) track, Lahore in northeast (1,170 km or 727 miles) and Peshawar further northeast (1,587 km or 986 miles). A road runs alongside the railway that connects Quetta to
Karachi
via Sibi, Jacobabad and Rohri.Quetta is connected by roads to the rest of the country. A road connects it with Karachi through Mastung, Kalat, Khuzdar and Lasbela. Other major roads are Quetta to Karachi Following the Sibi, Jacobabad, Sukkur and Hyderabad route and two roads from Quetta to Lahore one (the older) via Sibi, Sukkur, Rahim Yar Khan, Bahawalpur and Multan the other route via Khanozai, Muslimbagh, Loralai, Fort Mondro, Dera Ghazi Khan and Multan. Quetta is connected with Afghanistan through Chaman and to Iran through Mastung, Noushki, Dalbandin and Taftan.At an altitude of 1,605 metres (5,266 feet) above sea level, Quetta Airport is the second highest airport in Pakistan
[9]
Quetta - Airport
Pakistan International Airlines has regular flights to and from the other major cities of Pakistan including Islamabad, Gwadar, Karachi, Lahore and Peshawar.There has been a proposal to construct a railway track that will link Gwadar to China and Gawadar with Quetta via Kalat. Although the distance from Quetta to Lahore is only 700 km (430 mi), there is no direct track on this route because of the Sulaiman Range that lies in the east of Quetta. All northeast-bound trains for Punjab or Khyber Pakhtunkhwa must first go over 350 km (220 mi) south to Rohri, Sindh (near Sukkur) before continuing north to Punjab and
Khyber Pakhtunkhwa
.
Festivals
Cultural and religious festivals are held in the city every year. The two Eid festivals which mark the end of fasting and the end of the Hajj allow the majority Muslim community to put on musical shows, distribute sweets and presents. Buzkashi is a festival celebrated by Pashtuns in which two teams on horse-back attempt to snatch a goat from each other.Quetta's bazaars are the Shahrah-e-Liaquat (Liaquat Bazaar and Suraj Gang Bazaar, the Shahrah-e-Iqbal (Kandahari Bazaar) and Jinnah Road. Colorful handicrafts are sold, particularly Balochi mirror work and Pashtun embroidery. Afghan rugs, fur coats, embroidered jackets, waistcoats, sandals, and other traditional Pashtun items are also sold.Pashtun rugs and Balochi carpets are made by the nomadic tribes of the area. They are generally not as fine or as expensive as either the Persian products or the Turkoman tribal rugs from further north, but they are generally more authentic than the copies of Turkoman and Persian designs often found in the major cities of Pakistan.
Sports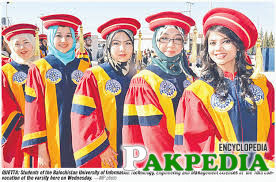 Cricket and football are the two most popular sports among the people of Quetta. However, a number of other sports are also played. This includes, hockey, taekwondo, boxing, squash, mountaineering, and bodybuilding.
Football
teams from Quetta include Quetta Zorawar, Muslim FC, Hazara Green Football, Baluch Football and Quetta Bazigars Club. The Shaheed Nauoroz Stadium is the largest stadium in the city. The city also has Ayub National Stadium, a multipurpose stadium used for football and cricket and Bugti Stadium used only for cricket.The Quetta Bears are a domestic cricket team represented the city in the List A and Twenty 20 tournaments.Quetta Gladiators is a Pakistani professional Twenty20 cricket team that competes in Pakistan Super League (PSL).In bodybuilding, Din Mohammad Brohi (Mr. Pakistan title), Noorullah Khan Durrani and Nisar Ahmed Khilji (Mr. Pakistan title for Senior and Junior) have come from Quetta. In boxing Olympians from Quetta include: Shaheed Abrar Hussain Hazara killed by LeJ, Abdul Salam Khan Kakar, Asghar Ali Changezi and Haider Ali Changezi. Competitive weight lifting has seen Olympic level success. Local such athletes include Dilawar Khan Khilji, Mohammad Rafiq Khan Khilji and Mohammad Alam Khan Kakar.
Education
Group of Islamia Schools which was quoted by Quid-e-Azam as Chota (small) Aligarh
Federal Government (FG) Degree College
Tameer-e-Nau Public College
The Military Command and Staff College was founded by the British in 1905, its centennial was celebrated in 2005
The University of Balochistan established in 1974
Balochistan University of Information Technology, Engineering and Management Sciences, (BUITAMS)
Sardar Bahadur Khan Women's University
Bolan Medical College
Agricultural Institute