Qazi Wajid is one of the famous and talented actor
Family photo of Qazi Wajid
Qazi Wajid's photo in Hat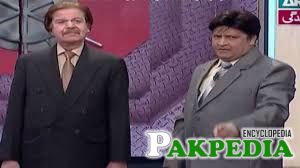 Qazi Wajid In comedy show
Nice photo by Qazi Wajid
Qazi Wajid Biography
Qazi Wajid was a very famous Pakistani actor. His fame was completely justified as well, as he has served in the Pakistani show business industry for the past 48 years. Qazi initially began as a radio presenter for Radio Pakistan, but after a stint of 25 years, he retired and started acting full time.His contributions were highly applauded by many, and he received the Pride of Performance Award in 1988. He has acted in several popular dramas, such as Khuda Ki Basti and Hawwa Ki Beti. He started in 1956 and has since then made a huge name for himself. He is still very popular in drama serials today, and works as a cross-country artist, often in the USA.
Early Career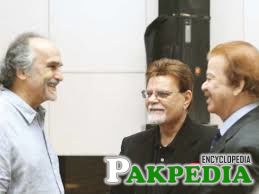 A superbly versatile actor. Qazi Wajid started his career in 1965, from a children's Programme in Radio Pakistan.  He states Radio as his first love. Qazi Wajid has dedicated 47 years of his life to Pakistani showbiz and media industry. A Radio artist , Stage performances, Theatre plays, Drama and Film acting  has proved his character in every genre of role. Qazi Wajid is a versatile talented actor. his most famous roles was as loving Father in "Tanhaiyan" and  a selfish father in "Hawwa ki Beti". Qazi Wajid  known as best to bring the character to life.
Working in PTV
After radio Pakistan Qazi Wajid began working in Pakistan Television (PTV) from 1967 with more 100 plus unique plays. His dramas like Dhoop Kinaray, Khuda ki Basti, Tanhaiyanmade Qazi Wajid a Real star and  his acting stole the hearts of millions of people. He was also awarded Pride of Performance for  Hawwa Ki Beti in 1988. And  Best Actor award in the 12th PTV Awards.
As a Human Being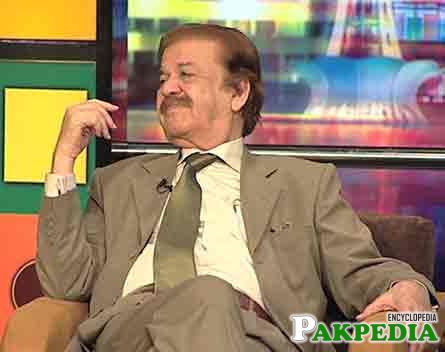 Qazi Wajid is always a great supporter of bringing the creative and new talent in the media industry. He encourages the fresh actors and advises them to learn from the old actors, which, he consider as the beacon of knowledge. Nowadays, he travels around the world for doing cross country theatres. He has a passion for collecting antique furniture. He has one married daughter and is a grandfather of a cute little granddaughter.
Filmography
Tanha Tanha Taleem-e-Balighan
Doraha
Dhoop Kinare
Meray Sanwariya Ka Naam
Aangan Terha
Sotayli
Mehndi
Bechain
Shezori
Yeh Kaisi Mohabbat Hai
Bebak
Woh Rishtey Woh Naatay
Khala Khairan
Sada Suhagan
Tumhain Kuch Yaad Hai Jana
Hum Se Juda Na Hona
Operation Dwarka 1965
Parchaiyan Yeh Kaisi Mohabbat Hai
Kinara Mil Gaya Hota
Shama
Ankahi
Kasak
Perfume Chowk
Tanhaiyaan
Hawaain
Mirza Ghalib Bunder Road Par
Qazi Wajid Death
Renowned television and radio artist Qazi Wajid passed away here on Sunday 11th Feb 2018. Sources said the 87-year-old veteran actor was admitted to a hospital on Saturday after his health deteriorated.  Wajid remained a popular face on TV, after joining the industry following his 25-year-stint in Radio Pakistan, where he launched his career.  Sheikh informed that two weeks ago he had gone to Riyadh for a show and then performed the Umrah.  Actor and director Javed Sheikh expressed grief at Qazi's death. Talking to Geo News, Sheikh said people like him are rare in the entertainment industry. "It is a big loss for the industry," he said, adding that the two worked together on several projects. 
[1]
Death