Qadir abad is a city which is situated near the famous river Chenab. The  Chenab River  is only 5km from Qadirabad's south. The city is known for its historical aspects especially during the Mughal era.
| Title | Description |
| --- | --- |
| Information | |
| Location: | Pakistan |
| Nearest place: | Chenab river |
| Nickname: | Qadirabad |
| In Urdu: | قادرآباد |
| Type: | Provincial |
| Local Language Name: | Punjabi |
| Province: | Punjab |
| Coordinates : | 32.2974° N, 73.5020° E |
| District: | Mandi Bahauddin |
| Tehsil: | Phalia |
| Region: | Punjab, Pakistan |
| Time zone: | Asia/Karachi, |
| Elevation: | 210.14 Meters (689.45 Feet) |
| Latitude: | 32.297352 |
| Longitude: | 73.501984 |
| Government | |
| Government Type: | Provincial |
| Chairman: | M. Ashraf Arain |
| Vice Chairman: | Advocate Ansar Mahmmod |
| Population | |
| Total Population: | 32,555 Approximately |
| Codes | |
| Postal code: | 50400 |
| Dialing code: | 546 |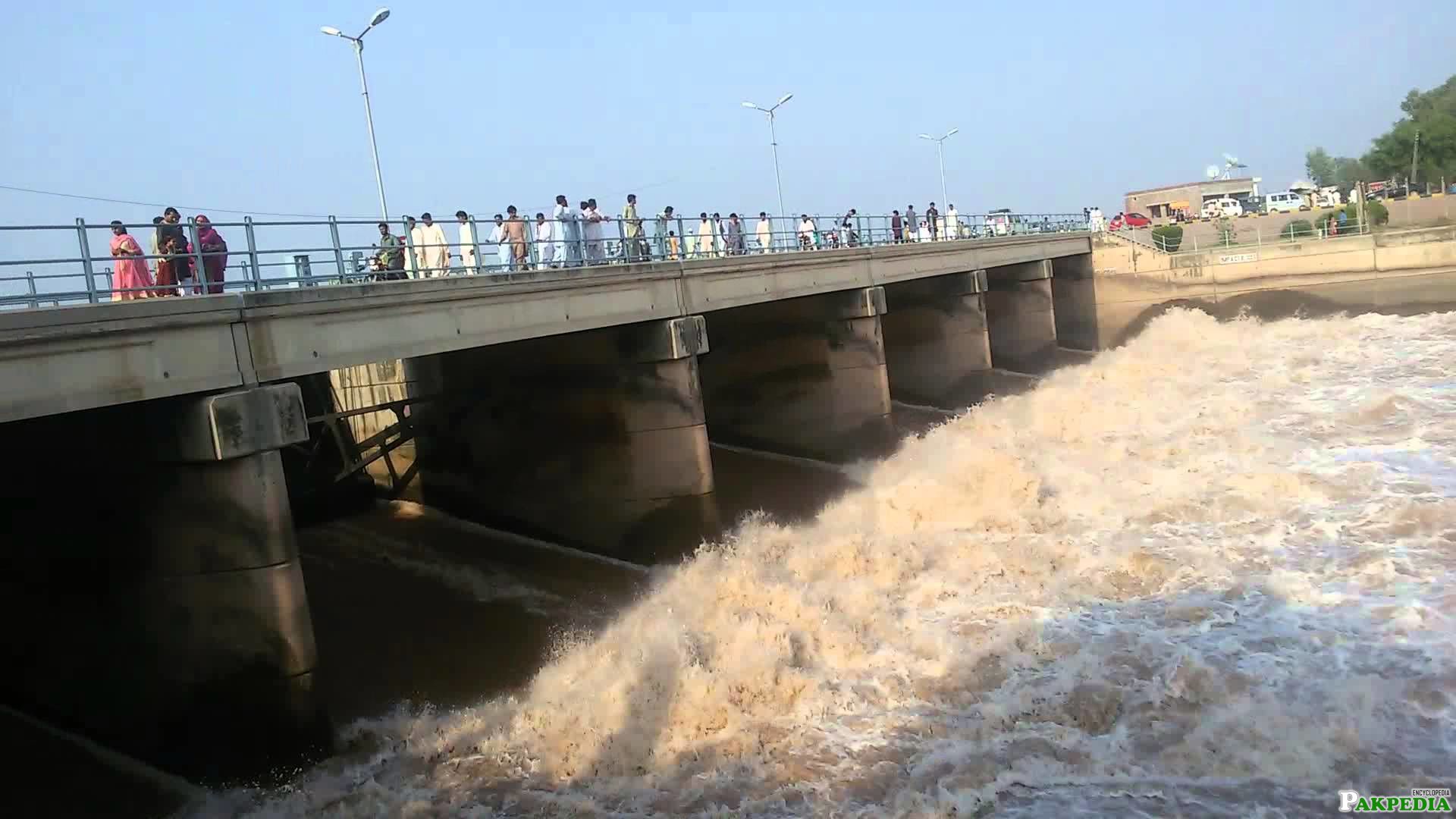 History
Ghaznavi and Mughal empires

In 997 CE(common year), Sultan Mahmud Ghaznavi, took over the Ghaznavid dynasty empire established by his father, Sultan Sebuktegin, In 1005 he conquered the Shahis in Kabul in 1005, and followed it by the conquests of Punjab region. The Delhi Sultanate and later Mughal Empire ruled the region. The Punjab region became predominantly Muslim due to missionary Sufi saints whose dargahs dot the landscape of Punjab region.After the decline of the Mughal Empire, the Sikh Empire invaded and occupied Mandi Bahauddin District. The Muslims faced restrictions during the Sikh rule.During the period of British rule, Bahawalnagar increased in population and importance.  [1] ghaznavi
Environment before partition

Before the partition there were living Hindu families in Qadirabad together with Muslims. Hindus were doing business. Their main business was about furniture, crops and ghee (a milk product). They were sending their product to far away to many districts of Pakistan and India. The relations of Hindus and Muslims were very well that time. They were participating in each other different cultural events and celebrations like marriage etc.
There were lot of old trees near Qadirabad and a forest was also present called Jungel along the river Chenab before partition. There were many gardens around Qadirabad before the partition but now it is difficult to find any garden near Qadirabad. The old trees are not at all available.  Before few years ago there was also a plant disease in this region. Mostly plants are dead. The greenery is dramatically reduced. It was not only in Qadirabad but was also in other districts of Punjab. Which is in reality alarming situation because a natural environment is absolutely necessary for the human survival. 
Eminent feature
Qadirabad was very famous because of wood furniture. It was easy to transport the wood because of river Chenab. Old trees located near Qadirabad are considered to be the best for the furniture.
Why named Qadirabad

Qadirabad is based upon the name of Mirza Qadir Khan. The graves of Mirza Qadir and his brother Mirza Skandar Khan are still present in Qadirabad . 
Impacts of Mughals and British reigns

A wall was built around the city of Qadirabad with three gates in the time of Akbar Mughal called Akbree-door. (1556-1605). The British planned roads connecting Qadirabad to the other cities. The main roads are Qadirabad to Mandi Bahauddin through Phalia, Qadirabad to Mandi Bahauddin through Kathalan Sheikhan, Qadirabad to Gujrat through Phalia, Qadiranad to Gujrat through Jokalian and Qadiranad to Malakwal. A very old building or tomb called MUQBRA  (Shrine)  is since the time of Mughal. There was a great hunger at that time called QAIHATT. The purpose of the building was to supply food during that time. There is also a police station in Qadirabad since the time of British in 1862. The British also planned water canals in this area. 
Refugees after partition1947

The Refugees or Muhajirs in Qadirabad came from various parts of India (e.g, Ambala, Karnal, Khod and Hoshiarpur etc). Mostly belong to Arain and Gujar families. They speak different languages but they can understand each other. The children of Muhajirs are speaking Punjabi language perfectly which is local language of the Punjab Province and is difficult to guess to which family they belong.
The predominantly Muslim population supported Muslim League and Pakistan Movement. After the independence of Pakistan in 1947, the minority Hindus and Sikhs migrated to India while the Muslims refugees from India settled down in the Mandi Bahauddin District. 
Location
Qadirabad is located near River Chenab in tehsil Phalia and district Mandi Bahauddin. It is interesting to note that Qadirabad is older than Phalia and Mandi Bahauddin. The River Chenab is in the south of Qadirabad at the distance of less than 5 Km. The nearest cities are Phalia at about 20 Km, Mandi Bahauddin at about 40 km and Gujrat at about 70 Km. The nearest international air ports are Lahore and Islamabad. Lahore and Islamabad are at the distance of about 3 to 4 hours drive. The nearest railway station is Mandi Bahauddin. [2] location
Cultural differences
There are mostly Muhajirs in Qadirabad. Mostly are Arian and Gujars families. There are also Mughal, Rajpoot and Gondal families in the village. The families are mainly considered when the parents arrange the marriage for their children. It is considered so important that if a Arian family coming from Khod is looking the relation for their child they will look only in the Khod Araian family but not in a Arian family coming from Ambala or other district of India. Similar a Gujar family coming from Karnal will only arrange marriage in Gujar family coming from Karnal in normal case. The different families have small cultural differences regarding different events in the life like marriage. 
Religious harmony

In Qadirabad are all Muslims. The Sunni Brailvi are in majority. The other groups are Sunni Deobandi and Shia Muslims. The people belonging to aforementioned groups of Muslims live with great love in Qadirabad. The people of Qadirabad respect the believes of others but loving their own believes. Now there are more than dozen mosques in Qadirabad. The Qazi mosque was the first mosque in Qadirabad. The Qazi family also have great role to teach Islam in Qadirabd since ~1700. But in general, people of the village are hospitable, love their town and country. 
Population and Industry

The approximate population of Qadirabad is 32,555. The figures of source of income is as under:
Remaining->do jobs in government and private sectors.
There is no special industry in this area at the time. The mostly people depend upon agriculture. Some do business on shops level and the rest have employments. The main crops are rice, sugar cane and wheat. The region is also good for the different types of vegetables and fruits like mango and orange. The land is also good for potato and tobacco production. Many people have animals especially buffalos and cows. The land is also very fertile for the production of crops for different kinds of animals. The mostly people are the owner of the land less than 8 acres. A few families have the land up to 50 acres but it is difficult to find someone who has the land more than 100 acres. 
Infrastructure
Qadirabad is not a much developed city. Infrastructure of the city includes:
Educational institutions
Govt schools for girls and boys and colleges for boys and girls at intermediate level. There are about 4 private schools workig in the town. Ghazali school, Kamran model school, Mustufai school etc.
Health facilities
One Govt. rural health center. There are near about 10 to 20 private medical stores. Working under the supervision of there dispensers.
Communication
There are internet cafes in the city and T.V. cable media is also available.
Motels
There are few motels for bus and truck drivers.
Welfare house
Shaheen welfare society is the only welfare society in Qadirabad till now.
Recreational spots
The jungle at the bank of river chenab and river chenab itself is the source of joy for people. Many people used to go there specialy on cultural and religious events. [3] infra
Transport
The nearest railway station is located at Mandi Bahauddin. The nearest international airports are located at Lahore, Sialkot and Islamabad, which are each about three to four hours drive away. The main roads lead from Qadirabad to Malakwal; Mandi Bahauddin via Phalia; Mandi Bahauddin via Kathalan Sheikhan; Gujrat via Phalia; and Gujrat via Jokalian.
Sahiwal Power Project

The Sahiwal Coal Power Project was started in February 2015. It was inaugrated by ex- PM Nawaz Sharif. The project is owned by Huaneng Shandong and Shandong Ruyi Science & Technology Group of china.
Punjab Chief Minister Shehbaz Sharif on 1st of Feb, 2017 received the first freight train, which transported the consignment of coal from Karachi to Qadirabad for Sahiwal Coal Power Project.
The first train carrying 12,000 tonnes of coal for Sahiwal Coal Power Project had arrived at Qadirabad. The Sahiwal Coal Power Project was part of the CPEC. This was a big leap-forward towards realisation of a dream to eliminate load-shedding from the country. This project would be completed by May or June 2017 and it would break the world record because a 1320-MW project had not been completed in such a short time anywhere in the world. This was a Rs180 billion project and all investment had been made by China. The power plant is Pakistan's first supercritical coal power plant, and consists of two 660-megawatt (890,000 hp) plants for a combined capacity of 1,320 MW.  [4] coal