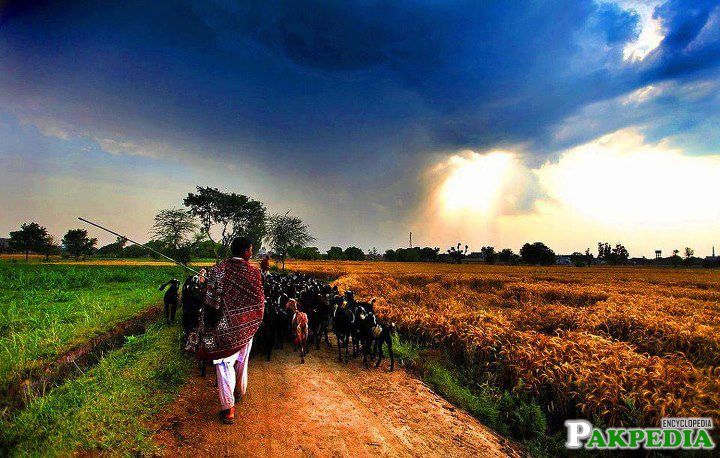 Punjab Pakisatn
Jhelum in Punjab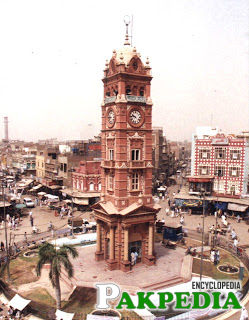 Faisalabad Punjab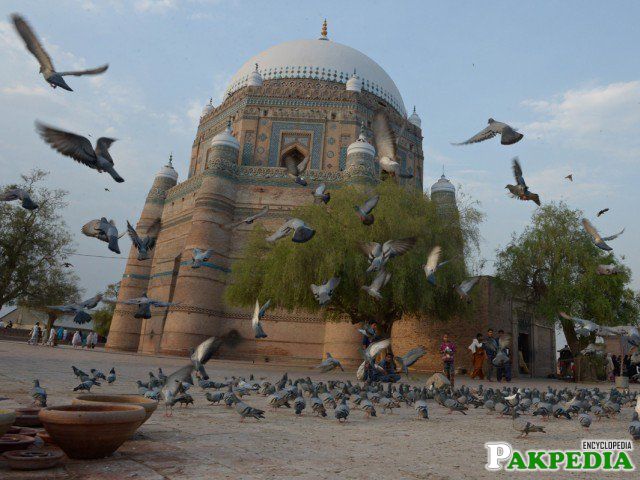 Multan Punjab
Badshahi Mosque Lahore
About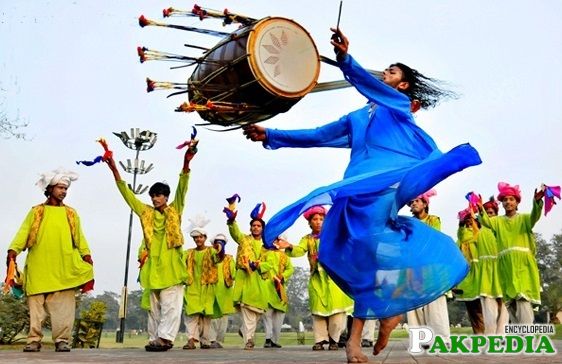 History
The history of Punjab dates back to the Indus civilization. The region has been invaded and ruled by many different empires and races including the Aryans, Persians, Greeks, Egyptians, Afghans, and Mongols. The population of Punjab had been pre-dominantly Hindu with large Buddhist minorities before it was conquered by
Muhammad bin Qasim
in 712 AD. He was the first to bring the message of Islam to the region. It was later spread through the teachings of various Sufi saints. The Mughals controlled the region from 1524-1739.
[2]
 The Mughals controlled -  region from 1524-1739
It was their reign that saw the construction of the great architectural wonders such as the Badshahi Mosque and the Shalimar Gardens. Following the decline and subsequent fall of the Mughal Empire, Maharaja Ranjeet Singh was the most prominent ruler of the Punjab. He established the Sikh Empire that lasted from 1799-1849.  During his time a lot of importance was given to the landed aristocracy and he relied upon their loyal support to retain power. However, after his death, political chaos ensued and two of his successor maharajas were assassinated in the succession struggle. The British Empire took control and annexed Punjab in 1849 after two Anglo Sikh Wars.
[3]
  history of Punjab dates -  the Indus civilization
By virtue of its geo-political position, Punjab was one of Great Britain's most important assets in colonial India allowing it to execute control over the numerous princely states that made up the country. The British rule saw a series of measures being introduced including the introduction of western education, a new revenue system and the establishment of a new administrative system. However, the increasing resentment of the people towards their colonial masters brought Punjab at the center of the rising rebellion. The Jallianwala Bagh Massacre of 1919 took place in Amritsar and following the Pakistan Resolution of 1940, Punjab was at the heart of the independence struggle of modern day Pakistan. During the partition of India in 1947, most of the Muslim dominated areas went on to form the present day province of Punjab while the Sikh and Hindu dominated regions formed the Indian states of Punjab,
[4]
  Punjab was one -  Great Britain's most important assets
Haryana, and Himachal Pradesh. In 1955 due to the rising tensions between East and West Pakistan, Punjab lost it province status. In 1972 however, following the secession of East Pakistan and formation of Bangladesh, it regained its standing. In 1965 and 1971, Punjab witnessed the two wars between India and Pakistan. Today, Punjab remains the heartbeat of the nation and is at the center of all political and economic progress.
List of cities in Punjab Pakistan
This is a list of cities and major towns in Punjab (Pakistan).
[5]
 List of cities -  Punjab (Pakistan)
   * Ahmadpur East
   * Ahmed Nager Chatha
   * Alipur
   * Arifwala
   * Attock
   * Bhalwal
   * Bahawalnagar
   * Bhakkar
   * Burewala
   * Chillianwala
   * Chakwal
   * Chichawatni
   * Chiniot
   * Daska
   * Darya Khan
   * Dera Ghazi Khan
   * Dhaular
   * Dina
   * Dinga
   * Dipalpur
   * Faisalabad
   * Fateh Jang
   * Ghakhar Mandi
   * Gujranwala
   * Gujrat
   * Gujar Khan
   * Hafizabad
   * Haroonabad
   * Hasilpur
   * Haveli Lakha
   * Jampur
   * Jhang
   * Jhelum
   * Kalabagh
   * Karor Lal Esan
   * Kasur
   * Kamalia
   * Kāmoke
   * Khanewal
   * Khanpur
   * Kharian
   * Khushab
   * Kot Adu
   * Jauharabad
   * Lahore
   * Lalamusa
   * Layyah
   * Liaquat Pur
   * Lodhran
   * Mamoori
   * Mandi Bahauddin
   * Mailsi
   * Mian Channu
   * Mianwali
   * Multan
   * Murree
   * Muridke
   * Muzaffargarh
   * Narowal
   * Okara
   * Renala Khurd
   * Pakpattan
   * Pattoki
   * Pir Mahal
   * Qila Didar Singh
   * Rabwah
   * Raiwind
   * Rajanpur
   * Rahim Yar Khan
   * Rawalpindi
   * Sadiqabad
   * Safdarabad
   * Sahiwal
   * Sangla Hill
   * Sarai Alamgir
   * Sargodha
   * Shakargarh
   * Sheikhupura
   * Sialkot
   * Sohawa
   * Soianwala
   * Talagang
   * Taxila
   * Toba Tek Singh
   * Vehari
   * Wah Cantonment
   * Wazirabad
Holy Shrines in Punjab
Shrines in Multan
   Sheikh Baha-ud-din Zakria's shrine
   Shah Rukn-e-Alam's Shrine
   Hazrat Shams Sabzwari Shrine
   Shrines of Channan Pir
Shrines In Lahore:
Shrine of Data Sahib
The Shrine of Syed Abul Hassan Bin Usman Bin Ali Al-Hajweri at the Data Durbar Complex in Lahore
The Shrine of Bibi Pak Daman (Shrine of the 'Six Holy Ladies') in Lahore, Pakistan.
The Shrine of Shah Jamal in Lahore, Pakistan.
The Shrine of Shah Hussain (and Madho Lal), Lahore
Shrines in Gujrat:
   The Shrine of Ghouse_e_Yegana Hazarat Pir syed Naseeb Ali Shah,Challay Sharief Gujrat
   The Shrine of Pir Syed Walait Ali Shah,Gujrat
Shrines of Sialkot:    
   The holy shrine of Hazarat pir syed Jamat Ali Shah(Ameer-e-millat)in Ali Pur Sharief
   The Holy Shrine of Hazarat Pir Syed Faiz-ul Hassan Shah in Allomahar sharif
   Pir Syed Faiz ul Hasan a famous religious scholar and speaker of islam known as Khatib ul Islam
   Pir Syed Muhammad Channan Shah Nuri
   Pir Syed Amin Shah
   Syed Muhammad Hussain Shah and syed Khalid Hasan Shah
Punjab is the most Densely populated province in Pakistan, with significant historical values,
[6]
 Punjab is the most Densely -  populated province in Pakistan
Many Holy people and saints visited Punjab for the preaching of Islam, some of the other Holy shrines located in Punjab are listed below
   The Shrine of Hazrat Khwaja Muhammad Shams-ud-Din(Shams-ul-Aarfeen) Sialvi Sial Sharif .
   The holy shrine of Syed Jamat ali shah lasani and syed pir Ali Hussain shah naqsh_e_lasani,Pir Hafiz Syed Abid Hussain shah Naqsha-e-Naqsh-e-Lasani, Alipur Syedan Sharif, Narowal
   The holy shrine of Hazrat Pir Sher Muhammad, Sharqpur Sharif, Sheikhupura.
   The Shrine of Hazrat Pir Syed Ismail Ali Shah Bukhari in Karmanwala Sharif, District Okara, Punjab, Pakistan.
   The Shrine of Daud Bandagi Kirmani in Shergarh, District Okara, Punjab, Pakistan.
   The Shrine of Hazrat Pir Syed Noor-Ul-Hassan Shah,Kailianwala Sharif, Gujranwala.
   The Shrine of Hazrat Khawja Pir Muhammad Karam Hussain Alqadri Mangani Sharif Jhang, Pakistan
Punjab Pakistan Touirst Places
Shalimar Gardens Lahore
Lahore is famously known as the city of gardens as you will see a number of eye catching gardens in this historic city. Some of the gardens are newly constructed but the main beauty of the city is with its historic gardens which are still well maintained and give a charismatic visual appeal to the visitors. The historic Shalimar Garden is one top tourist attraction in the city which has historic relevance. It is also famously known as the 'Shalamar Gardens'. The gardens are part of the Mughal era which was completed in a record time of 1 year in 1642.
[7]
 The gardens -  part of the Mughal
The credit of the place goes to the then Emperor Shah Jahan who was known for his love for nature and construction. This extreme collage of nature and constructional artwork was accomplished under the project management of Khalilullah Khan who was a renowned noble of the Emperor's court. Shalimar name meaning is still an unresolved mystery as the historians are yet to confirm that whether it came from Arabic or the Persian origin. The place is located close to Baghbanpura on the GT road which is in the northeast direction at a distance of 5KM from the city center of
Lahore
.
[8]
 historic Shalimar Garden -  is one top tourist attraction
Wazir Khan Mosque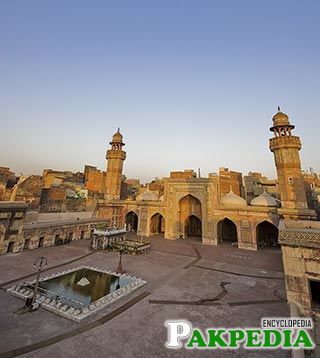 Pakistan being an Islamic state and having strong historic ties with the religion of Islam resulted in constructing a number of mosques in every era in the region. Some mosques are so spectacular that you cannot believe in the sheer brilliance of the architects and engineers who contributed in the construction of those amazingly beautiful mosques in the region. The Wazir Khan mosque is one amazing piece of artwork which is appreciated for its incredibly awesome faience tile work. It is located in the city of Lahore and is famously called as the 'mole on cheek of Lahore'.
[9]
 those amazingly beautiful mosques -  Wazir Khan Mosque
Tomb of Jahangir
Pakistan apart from its urban locations is also known for having historic buildings, landmarks and monuments.
[10]
 Mughal Emperor Jahangir -  death in the year 1627.
Lahore is a famous metropolitan city rightly being called the heart of the country. It has different flavors mesmerizing a range of people who come to see the place. It holds a special place for its famous landmarks and historic buildings where Tomb of Jahangir is a special place to see. The tomb belongs to the famous Mughal Emperor Jahangir who was buried here after his death in the year 1627
Rohtas Fort
Rohtas Fort
, or Qila Rohtas as the natives call it, is a garrison fort with great historical value. It is located in Pakistan's most populated province, Punjab, on the GT road. It is at a distance of approximately 8 km from the city Dina in district Jhelum. The Afghan king, Farid Khan, more commonly known as Sher Shah Suri, had Todar Mal build this fort in the 16th century. Farid Khan is the founder of the Suri Empire. The circumference of the fort is 4 km. Its construction took as many as 8 years for completion. Meanwhile, Sher Shah Suri died on 22 May 1545 during the siege of Kalinjar Fort due to a fire erupted in result of a gunpowder explosion in his store room.
[11]
 Rohtas Fort -  Qila Rohtas as the natives
The fort with its distinct architectural style, massiveness and historical significance is enlisted as UNESCO World Heritage Site in 1997 A.D.
Lahore Fort
Lahore Fort also known as Shahi Qila is located in north-western corner of the historical city of Lahore. Though irregular in scheme the fort measures about 427 meters east-west and 335 meters north-south excluding the fortification wall added later during the Sikh rule of Maharaja Ranjit Singh (1799 – 1839 A.D).
[12]
 Lahore Fort also known -  Shahi Qila is located in north-western
  The chequered history of the fort is a living witness of the zenith and nadir of the Mughals, the Sikhs and the colonial rulers. The art of the fort building is reflects a series of monuments from Emperor Akbar (ruled: 1556 – 1605) to the Aurangzeb (ruled: 1658 – 1707 ). The court of Emperor Akbar occupies the south-east area of the fort but most of the building have been extinct and the Masti / Akbari is still facing the Maryam Zamani Mosque. The northern half of the fort with its architectural beauty is divided into six quadrangles; from Akbari Gate to Shish Mahal.
[13]
 court of Emperor  -  Akbar occupies the south-east
Badshahi Mosque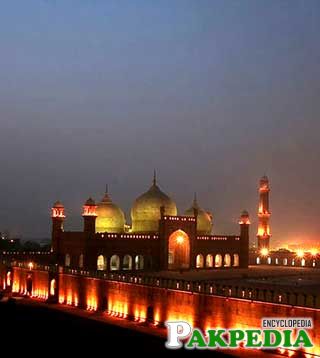 Badshahi Mosque (transformation in English: Royal Mosque) is the second largest mosque of Pakistan, located in provincial capital Lahore of Punjab. It was built in 1673 A.D. by the sixth Mughal Emperor
Aurangzeb Alamgir.
The mosque remained the largest mosque of the world from 1673 to 1986, when it was overtaken in capacity and size upon the completion of Shah Faisal Mosque in Islamabad. It has a total area of 29,867.2 square meters (321, 488 square feet) and can accommodate upto 100,000 worshipers. Now it is 8th largest mosque in the world in terms of its capacity for accommodating worshipers and 10th largest in terms of total area. Badshahi Mosque with its beautiful Mughal architectural style and historical background is a major landmark and tourist attraction not only in Lahore but in whole Punjab.
[14]
 Badshahi Mosque -  the second largest mosque of Pakistan
Minar-e-Pakistan
Minar-e-Pakistan is situated in Iqbal park Lahore, at the intersection of circular road and Multan road, surrounded by the modern park where people visit day and night, which includes mountains and artificial lake as well. Visitors can climb up stairs for a beautiful view of Lahore city and its surroundings. When you come to Lahore I suggest its first place that you want to visit, it's very beautiful and huge tower depicting the memories of memorandum of Pakistan.
[15]
 Minar-e-Pakistan  -  situated in Iqbal park Lahore
Taxila Museum
Taxila city is 35 km, 20 minutes drive from Islamabad moving towards north-west where the civilization of Gandhara exists. While traveling on GT road, after crossing Margalla Hills, just turning left from Taxila bypass at
Khanpur Lake
road about 4 km there is Taxila Museum. It's a site museum where the collections of gandhara art are placed, which is about of 600BC to 700BC. Two beautiful & well maintained gardens are also attached with the museum's building, for visitors to relax and enjoy the natural environment and weather.
[16]
 Taxila Museum -  Khanpur Lake road about 4 km
Khewra Salt Mines
Khewra city famous for having world's second largest salt mines (Khewra Salt Mines) is located in District Jhelum of province Punjab, Pakistan. The city is situated about 200 kilometres (124 miles) from Islamabad and 245 kilometres (152 miles) from the city of Lahore. Khewra Salt Mines are located 945 feet (288 meters) above sea level.  The mountains containing Khewra Salt Mines are part of mineral-rich mountain range called Salt Range. Total length of Salt Range is 300 kilometres (186 miles), extending from Beganwala near River Jhelum to Kalabagh near River Sindh. Width of Salt Range varies between 8 kilometres to 30 kilometres.
[17]
 Khewra city famous -  world's second largest salt mines (Khewra Salt Mines)
Katas Raj
Katas Raj is located about 16 kilometers (10 miles) from Kallar Kahar on the road between Kallar Kahar and Choa Saidan Shah, in District Chakwal of  province Punjab, Pakistan. It is situated about 40 kilometers from the city of Chakwal making it a popular tourist place among people of Chakwal. Basically, Katas Raj is a temple complex consisting seven ancient temples called Satgraha, some temples of middle ages and some recently constructed temples. The oldest temple dates back to 6th century A.D. All these temples are built around a pond acknowledged holy to Hindus.
[18]
 Katas Raj is located  -  16 kilometers (10 miles) from Kallar Kahar
Kallar Kahar
Kallar Kahar is situated 25 kilometers (15.5 miles) from the city of Chakwal, in District Chakwal of province Punjab, Pakistan. It is located about 125 kilometers (78 miles) from the city of Rawalpindi. Kallar Kahar is famous for Kallar Kahar Lake, Takht-e-Babri and beautiful species of peacocks. It is also famous for its natural gardens which are full of colorful flower and plants.
[19]
 Kallar Kahar Lake -  Takht-e-Babri and beautiful species
Kallar Kahar Lake is the most important reason for Kallar Kahar to be famous among tourists. It is a salt water lake. Situated at an altitude of 1500ft above sea level the lake is spread over an area of 8 kilometers. The maximum depth of lake is 4-5 feet. People enjoy pedal boating and motor boating on the lake. They also come here to spend picnics and holidays.
[20]
 They also come here -  spend picnics and holidays
10 Most Important Cities of Punjab
Punjab is the largest Province among the four provinces of Pakistan where more than half population of Pakistan lives.
[21]
 Punjab is the -  largest Province among
Punjab is also considered the most developed province of the country. Punjab has many big and important cities some of which are following:
Lahore
Faisalabad
Multan
Murree
Rahim Yar Khan
Rawalpindi
Sialkot
Sargodha
Gujranwala