Pakistan State Oil (Urdu: قومی تیل پاکستان; reporting name: PSO) is a Karachi-based Pakistani state-owned multinational petroleum corporation involved in marketing and distribution of petroleum products. It has a network of 3,689 filling stations, out of which 3,500 outlets serve the retail sector and 189 outlets serve bulk customers.
| Title | Description |
| --- | --- |
| Details | |
| Type: | Puplic |
| Name: | Pakistan State Oil |
| In Urdu: | پاکستان اسٹیٹ آئل |
| Nick Name: | PSO |
| Traded As: | KSE: PSO |
| Industry: | Oil and Gas |
| Founded: | January 1, 1974; 30 December 1976 (as PSO) |
| Headquarter: | Karachi |
| Address: | PSO House, Khayaban-e-Iqbal, Clifton Road, Clifton, Khi. |
| Phone: | +92-21-99203866, 99203867, 99203868, 99203869, 99203870, 99203871, 99203872, 99203873, 99203874, 99203875, 99203876, 99203877, 99203878, 99203879, 99203880, 99203881, 99203882, 99203883, 99203884, 99203885 |
| Key People: | Imran ul Haque (Managing Director and CEO) Mujahid Eshai (Chairman) |
| Product: | Motor gasoline (Mogas), high-speed Diesel (HSD), furnace oil (FO), jet fuel (JP-1), kerosene, CNG, petrochemicals and lubricants |
| Revenue: | Increase U.S. $14 billion (1.4 trillion PKR) (2014) |
| Operating income: | Increase U.S. $408 million (42.0 billion PKR) (2014) |
| Net Income: | 212 million USD (2014, 21.8 billion PKR) |
| Profit: | Increase U.S. $212 million (21.8 billion PKR) (2014) |
| Total assets: | 3.12 |
| Total equity: | 100 billion PKR (2014) |
| Share Price: | http://www.psopk.com/en/investors/results-reporting/share-price |
| Owner: | Sheikh Imran ul Haque |
| Number of employees: | 3,000 |
| Subsidiaries: | Asia Petroleum Limited Pak-Grease Co. Limited |
| Financial Ratios: | http://www.psopk.com/en/investors/results-reporting/financial-ratios |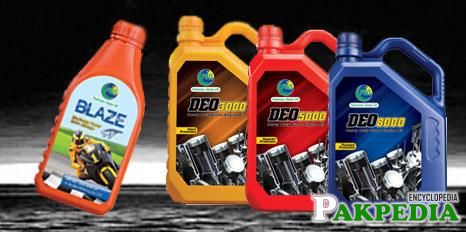 Government Agencies
It controls a market share of over 60% of the total oil market with customer portfolio including dealers, government agencies, autonomous bodies, independent power projects and other corporate customers. It is involved in import, storage, distribution and marketing of a range of petroleum products including gasoline, diesel, fuel oil, jet fuel, LPG, CNG and petrochemicals.
It was founded on December 30, 1976, after Pakistan's government took over the management of Pakistan National Oil (PNO) and Dawood Petroleum Limited and renamed into POCL (Premier Oil Company Limited) under marketing of Petroleum Products. PSO is the first public company in Pakistan to pass the PKR 1 trillion revenue mark.
Its primary listing is on the Karachi Stock Exchange and it is a constituent of the KSE-30 Index. PSO has been named among the Forbes Global 2000 continuously over the years. Its revenues in 2014 stood at PKR 1,410 billion ($ 14 billion) and after-tax profit stood at PKR 21.8 billion ($210 million). The company's market capitalization is greater than PKR 100 billion.[1] Pakistan State Oil 
History
The creation of Pakistan State Oil (PSO) can be traced back to the year 1974, when on January 1; the government took over and merged National Oil (PNO) and Dawood Petroleum Limited (DPL) as Premiere Oil Company Limited (POCL).
Soon after that, on 3 June 1974, Petroleum Storage Development Corporation (PSDC) came into existence. PSDC was then renamed as State Oil Company Limited (SOCL) on August 23, 1976. Following that, the ESSO undertakings were purchased on 15 September 1976 and control was vested in SOCL. The end of that year (30 December 1976) saw the merger of the Premier Oil Company Limited and State Oil Company Limited, giving way to Pakistan state Oil (PSO).
After PSO inception, the corporate culture underwent a comprehensive renewal program which was fully implemented in 2004. This program over the years included the revamping of the organizational architecture, rationalization of staff, employee empowerment and transparency in decision making through cross functional teams. This new corporate renewal program has divided the company major operations into independent activities supported by legal, financial, informative and other services. Inorder to reinforce and monitor this structural change, related check and balances have been established by incorporating monitoring and control systems. Due to this effective implementation of corporate reform and consistent application of the best industrial practices and business development strategies, PSO has been able to maintain its market leadership in a highly competitive business environment.[2] History Of PSOÂ 
Product Services
PSO caters to POL requirements of a wide spectrum of customers comprising the retail consumer, various industrial units, government, power projects, aviation and marine sectors of Pakistan. We are truly the drivers of economy of this country.[3] Services PSO
A network of 3546 retail outlets enables us to reach Pakistanis from Nagarparkar to Sost. We are proud to cater to the fuel and non fuel needs of approximately 2.8 million customers per day.
PSO industrial consumer dominance in the government sector can be judged by the fact that all the major government entities like OGDC, Pakistan Army, Pakistan railways, Navy, NLC, PAF Wah and HIT have entrusted PSO to meet their POL needs.
Besides supplying fuel to national power utilities like WAPDA and K-Electric, PSO is the sole furnace oil supplier to all Independent Power Projects (IPPs) in Pakistan with a share of over 80% in furnace oil market. Moreover, PSO is also playing its due role in meeting the growing energy demand of the country. 
PSO also supplies fuel to industrial units like textile, cement, agriculture, transport etc. Our industrial consumer base includes prestigious entities like the Presidency and the Prime Minister Secretariat, where PSO has developed consumer outlets for timely refueling of their fleets.
Furthermore, PSO also serves the fuel needs of both national & international air carriers. We also provide jet fuel into-plane refueling facilities at 9 airports of Pakistan i.e. Karachi, Lahore, Islamabad, Peshawar, Multan, Faisalabad, Turbat, Pasni and Sialkot. 
We also supply fuel to ships at Karachi Port, Korangi Fish Harbour & Port Qasim. Moreover, we cater to the fuel requirements of Pakistan Navy, Maritime Security Agency, Karachi Port Trust, PNSC, Faisal Marine Oil Services (Pvt) Ltd.[4] Product and Services PSO
Retail Fuals
Retail Fuels is one of the core business segments of PSO, with its finest quality brands Altron Premium, Altron X and Green XL. The Retail team at PSO works relentlessly to fulfill the needs of the automotive and agricultural sector of the country. With more than 3,500 retail outlets nationwide; PSO serves approximately 3 million retail customers on a daily basis. We have 26 Company Owned Company Operated (COCO) Retail Outlets across Pakistan which are state of the art facilities, run effectively by PSO retail team.
PSO retail department has 14 divisional offices nationwide. All divisional offices are linked to the head office through the modern enterprise resource planning software SAP. Retail Department continuously strives to provide you with unmatched service and care at PSO forecourts round the clock. 
We strive to fulfill the requirements of our valued customers by providing superior quality, energy-efficient fuels that improve the vehicle performance and provide a great driving experience. Our fuel range is carefully designed and tested to help you save fuel at no extra cost and help clean your engine thereby improving engine efficiency. We ensure that only high quality fuel reaches your engine. 
As our main focus is on utmost customer satisfaction, we believe that every customer should leave our forecourt with a WOWfeeling. We strive to understand our customers needs and relentlessly work towards fulfilling them by adding value in fuel and non-fuel areas. Our Shop Stops and other non-fuel retail services provide you with convenience and an array of products and services to choose from[5] Retail Fuals PSO .
Altron Premium
As the leading oil marketing company, PSO is the first to introduce this new range of upgraded and environmentally friendly petroleum products with higher RON ratings in the country.[6] Altron Premium PSO
These fuels will:
Give better mileage
Improve engine performance
Provide more engine power
Enhance engine efficiency and reliability
The retail business team ensures the maintenance of every safety standards at the retail outlets. Utmost importance is given to the quality and quantity of the products. We ensure that the right product in right quantity is delivered to our valued customers as desired by them.
Product Prices
Altron X (Deregulated/Variable) — —
Altron Premium (Deregulated) 66.27 66.27
HSD (Deregulated) 75.22 75.22
LDO (Deregulated) — —
SKO (Regulated) — 43.25
JP-1 (Regulated) — —[8]  Product Prices PSO