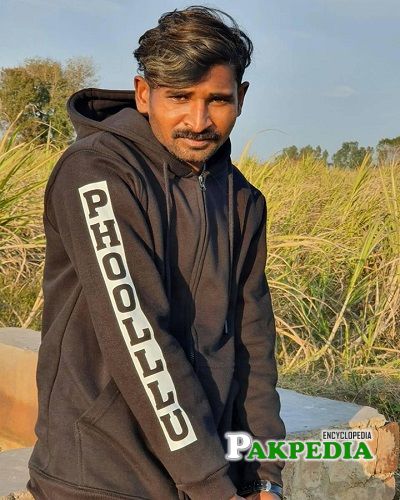 Phollu Biography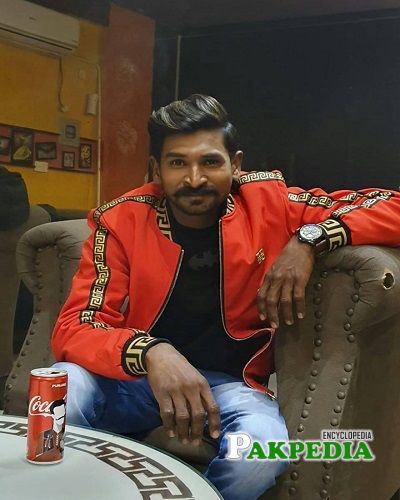 Phollu aspire to become an actor
Tik Tok star Phollu
Phollu with another Tik Tok star
Phollu Biography
Toqeer Ahmad, who is commonly known as Phollu on Tik Tok, has earned a huge acknowledgment within a few times by making funny videos on popular social media app 'Tik Tok.' He is one of the most prominent stars of Tik Tok whose popularity increasing with time. He has proved that no matter where you belong, your consistency and hard work pays off. Though he started making videos for fun now, he has chosen it as his profession. Phollu has a long way to go.
Phoollu date of birth
He was born on 1st January 1989 in Mandi Bahauddin. Currently, he is living in the same Tehsil with his family. He has to visit various cities in Pakistan for work.
Phollu Family
He belongs to a simple family of Mandi Nahauddin. His father is a farmer while his mother is a housewife. His only sister is married. He got married at an early age. Phollu blessed with four daughters and 2 Sons.
Career
It all started in 2018 when Phoolu started making videos on Tik Tok along with his friends for fun. With time his Tik Tok videos got famous, and he became the talk of the town on social media. His fan following on social media is increasing with time, and today he is one of the most loved artists on Tik Tok. A simple man who used to work as a farmer is being recognized today by millions of people. He is struggling to enter in the showbiz industry and soon he is going to be a star. Apart from making Tiktok videos, he is likewise doing Modelling. He is also running his Youtube Channel.
Social Media Handles
His social media accounts incorporate