Pepsi Regular Bottle
Pepsi Pakistan Cricket Team Sponsor
Advertisement
Pepsi Map
Pepsi Head Office
The Original Inventor of Pepsi
Office
Advertisement
Pepsi Pakistan
Dil Mange Abhi
History
Origins
The recipe for the soft drink Pepsi was first developed in the 1880s by Caleb Bradham, a pharmacist and industrialist from New Bern, North Carolina. He coined the name "Pepsi-Cola" in 1898. As the cola developed in popularity, he created the Pepsi-Cola Company in 1902 and registered a patent for his recipe in 1903. The Pepsi-Cola Company was first incorporated in the state of Delaware in 1919. The company went bankrupt in 1931 and on June 8 of that year, the trademark and syrup recipe were purchased by Charles Guth who owned a syrup manufacturing business in Baltimore, Maryland. Guth was also the president of Loft, Incorporated, a leading candy manufacturer, and he used the company's labs and chemists to reformulate the syrup. He further contracted to stock the soda in Loft's large chain of candy shops and restaurants, which were known for their soda fountains, used Loft resources to promote Pepsi, and moved the soda company to a location close by Loft's own facilities in New York City. In 1935, the shareholders of Loft sued Guth for his 91% stake of Pepsi-Cola Company in the landmark case Guth v. Loft Inc. Loft won the suit and on May 29, 1941 formally absorbed Pepsi into Loft, which was then re-branded as Pepsi-Cola Company that same year. Loft restaurants and candy stores were spun off at this time. In the early 1960s, Pepsi-Cola's product lines expanded with the creation of Diet Pepsi and purchase of Mountain Dew. In 1965, the Pepsi-Cola Company merged with Frito-Lay, Inc. to become PepsiCo, Inc.. At the time of its foundation, PepsiCo was incorporated in the state of Delaware and headquartered in Manhattan, New York. The company's headquarters were relocated to their present location of Purchase, New York in 1970, and in 1986 PepsiCo was reincorporated in the state of North Carolina.
[2]
Pepsico Company Description
Acquisitions and Divestments
Between the late-1970s and the mid-1990s, PepsiCo expanded via acquisition of businesses outside of its core focus of packaged food and beverage brands; however it exited these non-core business lines largely in 1997, selling some, and spinning off others into a new company named Tricon Global Restaurants, which later became known as Yum! Brands, Inc. PepsiCo also previously owned several other brands that it later sold so it could focus on its primary snack food and beverage lines, according to investment analysts reporting on the divestments in 1997. Brands formerly owned by PepsiCo include: Pizza Hut, Taco Bell, KFC, Hot 'n Now, East Side Mario's, D'Angelo Sandwich Shops, Chevys Fresh Mex, California Pizza Kitchen, Stolichnaya (via licensed agreement), Wilson Sporting Goods and North American Van Lines. The divestments concluding in 1997 were followed by multiple large-scale acquisitions, as PepsiCo began to extend its operations beyond soft drinks and snack foods into other lines of foods and beverages. PepsiCo purchased the orange juice company Tropicana Products in 1998, and merged with Quaker Oats Company in 2001, adding with it the Gatorade sports drink line and other Quaker Oats brands such as Chewy Granola Bars and Aunt Jemima, among others. In August 2009, PepsiCo made a $7 billion offer to acquire the two largest bottlers of its products in North America: Pepsi Bottling Group and PepsiAmericas. In 2010 this acquisition was completed, resulting in the formation of a new wholly owned subsidiary of PepsiCo, Pepsi Beverages Company. In February 2011, the company made its largest international acquisition by purchasing a two-thirds (majority) stake in Wimm-Bill-Dann Foods, a Russian food company that produces milk, yogurt, fruit juices, and dairy products. When it acquired the remaining 23% stake of Wimm-Bill-Dann Foods in October 2011, PepsiCo became the largest food and beverage company in Russia. In July 2012, PepsiCo announced a joint venture with the Theo Muller Group which was named Muller Quaker Dairy. This marked PepsiCo's first entry into the dairy space in the U.S.
[3]
pepsico and Germany's
Competition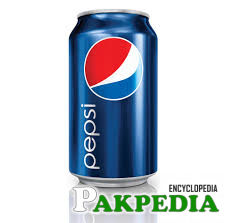 The Coca-Cola Company has historically been considered PepsiCo's primary competitor in the beverage market, and in December 2005, PepsiCo surpassed The Coca-Cola Company in market value for the first time in 112 years since both companies began to compete. In 2009, The
Coca-Cola
Company held a higher market share in carbonated soft drink sales within the U.S. In the same year, PepsiCo maintained a higher share of the U.S. refreshment beverage market, however, reflecting the differences in product lines between the two companies. As a result of mergers, acquisitions and partnerships pursued by PepsiCo in the 1990s and 2000s, its business has shifted to include a broader product base, including foods, snacks and beverages. The majority of PepsiCo's revenues no longer come from the production and sale of carbonated soft drinks. Beverages accounted for less than 50 percent of its total revenue in 2009. In the same year, slightly more than 60 percent of PepsiCo's beverage sales came from its primary non-carbonated brands, namely Gatorade and Tropicana. PepsiCo's Frito-Lay and Quaker Oats brands hold a significant share of the U.S. snack food market, accounting for approximately 39 percent of U.S. snack food sales in 2009. One of PepsiCo's primary competitors in the snack food market overall is Kraft Foods, which in the same year held 11 percent of the U.S. snack market share. Other competitors for soda are RC Cola, Cola Turka, Kola Real, Inca Kola, Zamzam Cola, Mecca-Cola, Virgin Cola, Parsi Cola, Qibla Cola, Evoca Cola, Corsica Cola, Breizh Cola, and Afri Cola.
[4]
2009 Pepsico. Ino.
Products and Brands
PepsiCo's product mix as of 2015 (based on worldwide net revenue) consists of 53 percent foods, and 47 percent beverages. On a worldwide basis, the company's current products lines include several hundred brands that in 2009 were estimated to have generated approximately $108 billion in cumulative annual retail sales.
The primary identifier of a food and beverage industry main brand is annual sales over $1 billion. As of 2015, 22 PepsiCo brands met that mark, including: Pepsi, Diet Pepsi, Mountain Dew, Lay's, Gatorade, Tropicana, 7 Up, Doritos, Lipton Teas, Brisk, Quaker Foods, Cheetos, Mirinda, Ruffles, Aquafina, Naked, Kevita, Propel, Sobe, H2oh, Sabra, Starbucks (ready to Drink Beverages), Pepsi Max, Tostitos, Mist Twist, Fritos, and Walkers.[5] Global Brands Pepsico
Business Divisions
The structure of PepsiCo's global operations has shifted multiple times in its history as a result of international expansion, and as of 2016 it is separated into six main divisions: North America Beverages, Frito-Lay North America, Quaker Foods North America, Latin America, Europe Sub-Saharan African, and Asia, Middle East and North Africa. As of 2015, 73 percent of the company's net revenues came from North and South America, 17 percent from Europe and Sub-Saharan Africa, and 10 percent from Asia, the Middle East and Africa. PepsiCo and its combined subsidiaries employed approximately 263,000 people worldwide as of December 2015.
[6]
Pepsico SEC Filings
North America Beverages
This division contributed 33 percent of PepsiCo's net revenue as of 2015, and involves the manufacture (and in some cases licensing), marketing and sales of both carbonated and non-carbonated beverages in North America. The main brands distributed under this division include Pepsi, Mountain Dew, Gatorade, 7 Up (outside the U.S.), Tropicana Pure Premium orange juice, Mist Twst, SoBe Lifewater, Tropicana juice drinks, AMP Energy, Naked Juice and Izze. Aquafina, the company's bottled water brand, is also marketed and licensed through North America Beverages. In 2015, PepsiCo also introduced Stubborn Soda, a line of carbonated beverages without high-fructose corn syrup.
PepsiCo also has formed partnerships with several beverage brands it does not own, in order to distribute or market them with its own brands. As of 2010, its partnerships include: Starbucks (Frappuccino, DoubleShot and Iced Coffee), Unilever's Lipton brand (Lipton Brisk and Lipton Iced Tea), and Dole (licensed juices and drinks).[7] Profile: Pepsico. Ino
Asia Middle East and North Africa
The most recently created operating division of PepsiCo covers Asia, the Middle East and Africa. In addition to the production and sales of several worldwide Pepsi-Cola, Quaker Foods and Frito-Lay beverage and food product lines (including Pepsi and Doritos), this segment of PepsiCo's business markets regional brands such as Mirinda, Kurkure and Red Rock Deli, among others. While PepsiCo owns its own manufacturing and distribution facilities in certain parts of these regions, more of this production is conducted via alternate means such as licensing (which it does with Aquafina), contract manufacturing, joint ventures and affiliate operations. PepsiCo's businesses in these regions, as of 2015, contributed 10 percent to the company's net revenue worldwide.
Headquarters
The PepsiCo headquarters are located in the neighborhood of Purchase, New York, in the town of Harrison, New York. It was one of the last architectural works by Edward Durell Stone. It consists of seven three-story buildings. Each building is connected to its neighbor through a corner. The property includes the Donald M. Kendall Sculpture Gardens with 45 contemporary sculptures open to the public. Works include those of Alexander Calder, Henry Moore, and Auguste Rodin. Westchester Magazine stated "The buildings' square blocks rise from the ground into low, inverted ziggurats, with each of the three floors having strips of dark windows; patterned pre-cast concrete panels add texture to the exterior surfaces." In 2010 the magazine ranked the building as one of the ten most beautiful buildings in Westchester County. Due to renovations of the headquarters, the offices are temporarily set up at 1111 Westchester Ave.
At one time PepsiCo had its headquarters in 500 Park Avenue in Midtown Manhattan, New York City. In 1956 PepsiCo paid $2 million for the original building. PepsiCo built the new 500 Park Avenue in 1960. In 1966, Mayor of New York City John Lindsay started a private campaign to convince PepsiCo to remain in New York City. Six months later, the company announced that it was moving to 112 acres (45 ha) of the Blind Brook Polo Club in Westchester County. After PepsiCo left the Manhattan building, it became known as the Olivetti Building.[9] The Bunshaft Style
Environmental Record and Product Nutrition
According to its 2009 annual report, PepsiCo states that it is "committed to delivering sustainable growth by investing in a healthier future for people and our planet," which it has defined in its mission statement since 2006 as "Performance with Purpose". According to news and magazine coverage on the subject in 2010, the objective of this initiative is to increase the number and variety of healthier food and beverage products made available to its customers, employ a reduction in the company's environmental impact, and to facilitate diversity and healthy lifestyles within its employee base. Its activities in regards to the pursuit of its goals—namely environmental impacts of production and the nutritional composition of its products—have been the subject of recognition from health and environmental advocates and organizations, and at times have raised concerns among its critics. As the result of a more recent focus on such efforts, "critics consider (PepsiCo) to be perhaps the most proactive and progressive of the food companies", according to former New York Times food industry writer Melanie Warner in 2010.
[10]
Good News Pepsico's
Distribution to Children
As public perception placed additional scrutiny on the marketing and distribution of carbonated soft drinks to children, PepsiCo announced in 2010 that by 2012, it will remove beverages with higher sugar content from primary and secondary schools worldwide. It also, under voluntary guidelines adopted in 2006, replaced "full-calorie" beverages in U.S. schools with "lower-calorie" alternatives, leading to a 95 percent reduction in the 2009 sales of full-calorie variants in these schools in comparison to the sales recorded in 2004. In 2008, in accordance with guidelines adopted by the International Council of Beverages Associations, PepsiCo eliminated the advertising and marketing of products that do not meet its nutrition standards, to children under the age of 12.
In 2010, First Lady Michelle Obama initiated a campaign to end childhood obesity (titled Let's Move!), in which she sought to encourage healthier food options in public schools, improved food nutrition labeling and increased physical activity for children. In response to this initiative, PepsiCo, along with food manufacturers Campbell Soup, Coca-Cola, General Mills and others in an alliance referred to as the "Healthy Weight Commitment Foundation", announced in 2010 that the companies will collectively cut one trillion calories from their products sold by the end of 2012 and 1.5 trillion calories by the end of 2015.[11] Food Firms take up First Lady's Challenge