Pasni (Urdu:پسنى), is a medium-sized town and a fishing port in  Gwadar  District,  Balochistan ,  Pakistan . Its population is around 400,000.[1] http:// population.  It is located on the Makran coast on Arabian Sea about 450 km from  Karachi . Administratively, Pasni is the headquarters of the Pasni sub-division of Gwadar district that includes Pasni and Ormara Tehsils (tehsil – county) as well as Astola Island which lies 40 km ESE of Pasni, in the Arabian Sea. The city of Pasni is itself administratively subdivided into two Union Councils.
| Title | Description |
| --- | --- |
| Information | |
| Location: | Pakistan |
| In Urdu : | پسنی |
| City Council: | Government Of Balochistan |
| Type: | Fishing port in Gwadar District |
| Local Language Name: | Cebuano,Punjabi |
| Province: | Balochistan |
| Coordinates : | 25°15′54.8″N 63°28′11.35″E |
| District: | Gwadar District |
| Region: | Balochistan |
| Language | |
| Official Language: | Urdu |
| Native Language: | Balochi |
| Other Languages: | Urdu,Balochi,English |
| Government | |
| Government Type: | Government Of Balochistan |
| Area | |
| Total Area: | 450 Km |
| Population | |
| Total Population: | 4 lac |
| Time zone | |
| Time zone: | PST (UTC+5) |
| Codes | |
| Postal code: | 91300 |
| Dialing code: | 2049 |
| Vehicle registration: | Three letters beginning with P and random four numbers |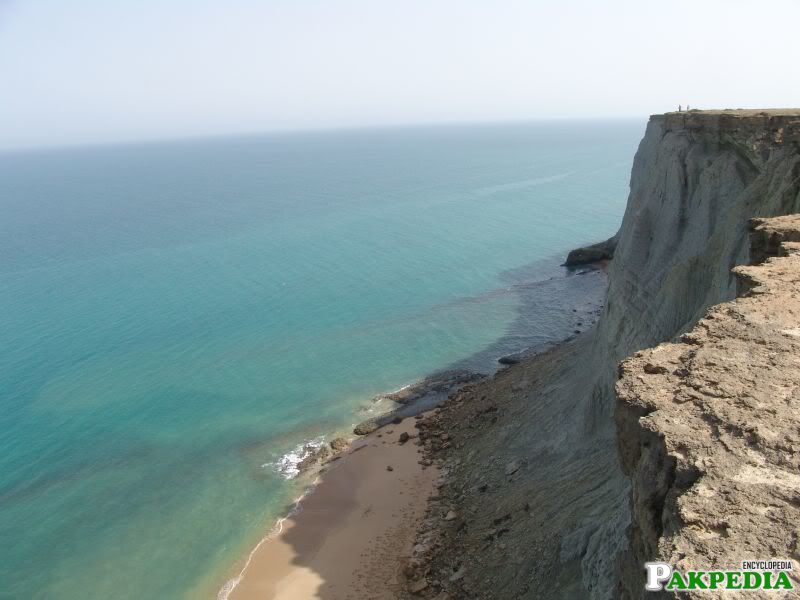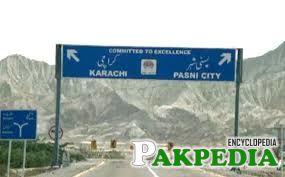 About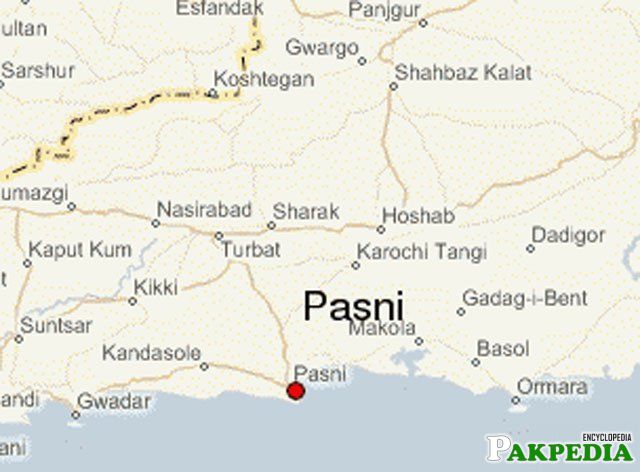 History
Other than being a small fishing village, the town does not figure much in history. Alexander the Great is said to have stopped at Pasni (called 'Cysa' in Arrian's treatise Indica) while unsuccessfully trying to rendezvous with his admiral, Nearchus, during a disastrous exodus via Makran after the Indian Campaign (325 BC). According to one theory, Admiral Nearchus' well-stocked fleet was supposed to have continuously provisioned Alexander's army as the latter marched West along the barren coast towards Persia. In the event, a major portion of Alexander's route through Makran (Bela-Averan-Hoshab- Turbat and then south to Pasni-Gwadar) turned out to be much further inland than expected, apparently due to faulty knowledge of the terrain.[2] Tehsils -Unions – District An unexplored  Harappan -era settlement known as Sokhta Koh is tucked away in the low hills, about 25 km north of Pasni. It is conjectured that this was an ancient  Harappan  outpost which traded luxury wares with Mesopotamia and Persian Gulf settlements.The town of Pasni, along with Gwadar, were burned by the Portuguese in 1581, having had some violent encounters with the Kalmatis in the area.The town was attacked again, by Baloch rebels during the 1898 Baloch uprising; the town was looted, and the telegraph lines running to  Gwadar  severed.
Facilities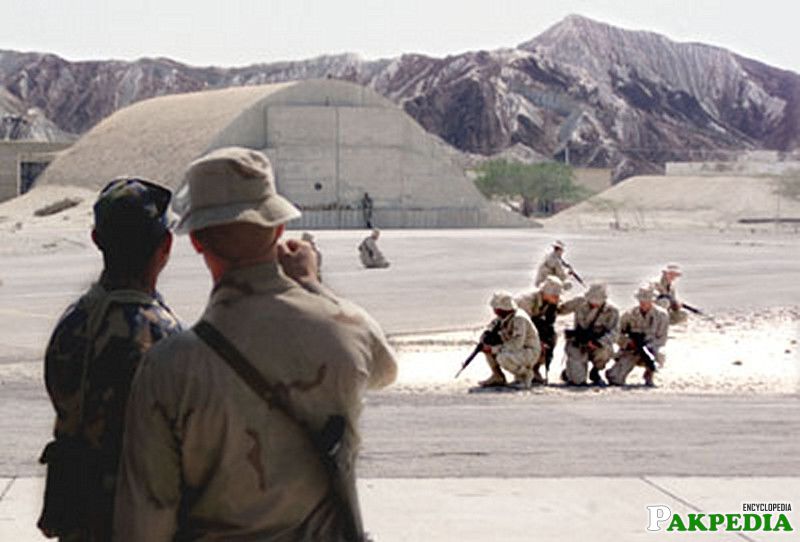 The town houses a modern fish harbour and Port of Pasni, with fishing being the main occupation of the town dwellers. Frozen catch is also sent to  Turbat  and  Karachi  for sale in the larger markets.Pasni Airport is shared by  Pakistan Air Force  (PAF),  Pakistan Navy  and civil aviation. PAF as well as PN-Aviation operational facilities are housed nearby. Daily commercial flights link the town with Karachi.In 2008, the government approved the construction of Shadi Kaur storage dam near Pasni, which is expected to alleviate some of the power deficiency of the region.[3] Pasni –  Daily Times
Topography
The topography of the area is marked by low jagged hills of the Makran Coastal Range, while flat land is more common towards the coast. Jabal Zarain is a small hill astride a promontory (Cape or Ras Jaddi) south of Pasni and marks the highest point (416′ ASL) in the area. The unspoilt and pristine beaches of Pasni offer some of the most enchanting sceneries along the Arabian Sea. Shadi Kaur (river) fed by adjoining rain water streams, drains into the Arabian Sea just north of the town. Vegetation is sparse and consists mostly of hardy desert shrubs. Most of the non-marine edible products are brought in from Turbat as well as faraway  Karachi .Pasni town, like the rest of Makran Coast, is affected by a seismic fault line (Makran Accretionary Front) caused by the northward movement (40-50 mm/year) of the Arabian Plate against the Eurasian Plate. Tectonic activity emanating from this subduction zone in the Arabian Sea causes occasional, low intensity quakes. On 28 Nov 1945, a tsunami, triggered by a submarine earthquake (7.8 Richter), completely destroyed Pasni town.
A gateway to South Asia
Pasni has been a gateway to South Asia for several adventurers and colonial powers as many expeditions passed through Pasni. Whether you speak of Alexander the Great's expedition in 326 BC along with his admiral Nearchus or talk about attacks by Arab Pirates in the 15th century, or Portuguese attack of the 16th century or the colonial invasion of the English in the 19th century, all of these invaders passed through Pasni.[4] A gateway to South Asia
Discovered ancient graves in Pasni
The recently discovered ancient graves clearly bear traces of foreign culture and civilizations. Some of these graves lie to the southwest of the city. These are very different from the local Muslim graves and are located at considerable distance from the local graveyard.To explore more about these graves, Pak Voices interviewed a historian and conversed with the local senior citizen who is aware of archaeology. Baluchi Poet and a historian, Akram Khan opined about these graves, "It is possible that some of these graves are of the Kalmatians who died resisting the 16th century Portuguese's invasion of Baluchistan'.[5] Discovered ancient graves in Pasni
Temperature
Throughout the month of November daytime temperatures will generally reach highs of around 28°C that's about 83°F. At night the average minimum temperature drops down to around 15°C, that's 59°F.
In recent times the highest recorded temperature in November has been 38°C that's 100°F, with the lowest recorded temperature 3°C, about 37°F.[6] Temperature – Temperature
Heat Index Precipitation
The Heat Index is a measure of how hot it feels when relative humidity is added to actual air temperature. From this a comfort level is calculated providing categories on how heat conditions might adversely affect someone. Comfort Levels: Given average maximum temperatures and humidity levels generally you should not anticipate any discomfort from heat (see heat index for more information).
The average monthly amount of precipitation has been recorded at around 2 mm, that's 0 inches. Throughout the month you can expect to see rain or drizzle falling on 0 days of the month.[7] Heat Index & Precipitation
Wind
The average daily wind speed in November has been around 7 km/h, that's the equivalent to about 4 mph, or 4 knots. In recent years the maximum sustained wind speed has reached 85 km/h, that's the equivalent of around 53 mph, or 46 knots.[8] Wind – Wind