Palwasha Muhammad Zai Khan
Politician
Member of the National Assembly of Pakistan
Pakistan Politician from Chakwal Pakistan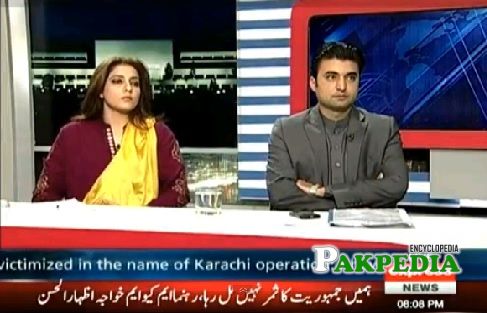 At News Channel for Discusion
Political Career
Nominated For NAfor Women
Those nominated to contest the elections for the reserved seats of NA for women include Naheed Khan, Rukhsana Bangash, Shehnaz Wazir Ali,
Palwasha Khan
, Mrs Beelum Hasnain, Mehreen Anwer Bhutto, Farzana Raja, Justice Fakhrun Nisa, Fauzia Habib, Yasmin Rehman, Shakila Rasheed, Samina Mushtaq Pagganwala, Begum Nasim Chaudhry, Nargis Faiz Malik, Azra Khalid and Mrs Nighat. Some of them will also contest elections for the reserved seats in the Punjab Assembly.
Elections 2013
Palwasha Muhammad Zai Khan, daughter of Mr. Zaka Ullah Khan is contesting elections on the women reserved seats for national assembly. She also remained member of the national assembly on NA-291, Women Punjab -XIX, during the the last tenure (2008-2013).
[1]
Elections 2013
National Assembly of Pakistan
Palwasha was elected to the National Assembly of Pakistan from
Punjab
as a candidate of
Pakistan Peoples Party
(PPP) on a seat reserved for women in the Pakistani general election, 2008.
[2]
Political Career
Membership of National Assembly Committees
Standing Committee on Environment 
Standing Committee on Foreign Affairs 
Standing Committee on Youth Affairs[3]  Membership of National Assembly Committees 
Contact Information
Permanent Address: H. # 10, St. # 3, Shah Jamal, Lahore
Local Address: H. # 149, St. # 22, F-10/2, Ibd[4]  Contact Information