The Pakistan Cricket Board is a sporting organization that is responsible for governing all professional cricket including Test cricket and One Day International matches played in Pakistan. It controls and organises all tours and matches undertaken by the Pakistan national cricket team.
Following the establishment of Pakistan as an independent dominion of the British Empire in 1947, professional and amateur cricket commenced in the same year, seeing as local infrastructure had already been established when the country was part of the British Indian Empire. Cricket matches were arranged informally until 1948, when a Board of Control was formally instituted. Pakistan was admitted to the International Cricket Council[1] International Cricket Council in July 1952, and has since been a full member, playing Test cricket. The team's first Test series took place in India between October and December 1952.
| Title | Description |
| --- | --- |
| Details | |
| Type: | Sport |
| Award 2012 PCB ODI Bowler of the Year : | Saeed Ajmal |
| Award 2012 PCB T20I Batsman of the Year: | Nasir Jamshed |
| Award 2012 PCB Woman Cricketer of the Year: | Sana Mir |
| Award 2012 PCB Blind Cricketer of the year: | Mohammad Jamil |
| Award 2012 PCB Umpire of the year: | Ahsan Raza |
| Award 2012 PCB Curator of the year: | Haji Muhammad Bashir |
| Official website : | www.pcb.com.pk |
| Replaced : | Board of Control for Cricket in Pakistan (B.C.C.P.) |
| Chairman: | Shahryar Khan |
| Headquarters : | Gaddafi Stadium |
| Affiliation date : | 28 July 1952 |
| Affiliation : | International Cricket Council |
| Founded : | 1948 |
| Abbreviation: | PCB |
| Jurisdiction: | Pakistan |
| Sport : | Cricket |
| Location: | Lahore |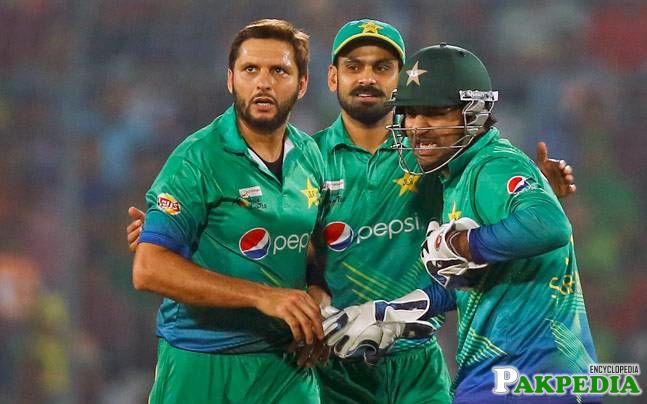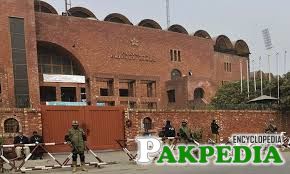 Committees

The response to turmoil within the board has on four occasions been to suspend the rules and appoint an ad hoc committee. The first ad hoc committee was appointed in September 1960 and did not disband until May 1963 having created a new constitution. The President of Pakistan would now nominate the board president who would in turn nominate the other members of the Executive Committee to sit for a period of three years. Representatives of the four provincial cricket associations and Government departments formed the Executive Committee. The BCCP was re-organised in the 1970s and was headed by former cricketers, professional administrators and trustees, who were often businessmen. In November 1976 players' demands for increased salaries reached a crisis and the Pakistan Sports Board took over running the B.C.C.P.'s affairs. Long-serving president, the formidable Kardar, was in the thick of the dispute. The revolt against Kardar forced him to resign in May 1977 and led to a new Ad Hoc Committee replacing the Board Council in 1978 running Pakistan cricket and again changing the constitution. Provincial Cricket Associations were eliminated and divisional and city CAs became members, giving most of the influence to the city Cricket Association of Lahore and Karachi.
The Board now governed a network of teams sponsored by corporations and banks, city associations and clubs. There is no province-based official team type organisation of domestic cricket in Pakistan and Lahore and Karachi cities are the two top tiers of all cricket, including reservoirs of fresh talent.
Pakistan cricket was involved by dissension and controversies over the national team's poor performance during the tour of India and a public uproar forced the end of the Ad Hoc Committee. The chairman and team captain Asif Iqbal had to step down. Air Marshal Nur Khan now became chairman and he saw the banks and other organisations increase their participation on the Board Council in the face of protests from the zonal organisations.
Major Tournaments
The major domestic competitions are Quaid-e-Azam Trophy [2] Quaid-e-Azam Trophy inaugurated in 1953–1954,Patron's Trophy now President's Trophy Grade-I, Haier T20 Cup, Pakistan Super League,  National One-day Championship and Haier Super 8 T20 Cup[3] Haier Super T20
Governance of Pakistan cricket

Presidents and Chairmen of Pakistan Cricket Board
Iftikhar Hussain Khan, Nawab of Mamdot – May 1948– March 1950
Chaudhry Nazir Ahmad Khan – March 1950 – Sept 1951
Abdus Sattar Pirzada – September 1951 – May 1953
Mian Aminuddin – March 1953 – Jul 1954
Muhammad Ali Bogra – July 1954 – September 1955
Maj. Gen Iskander Mirza – September 1955 – December 1958
Field Marshal Muhammad Ayub Khan – Dec 1958 – June 1960
Justice A.R.Cornelius – 1960 – May 1963
Syed Fida Hassan – June 1963 – May 1969
Ikram Ahmed Khan (President) – May 1969 – May 1972
Abdul Hafeez Kardar – May 1972 – Apr 1977
Chaudhry Muhammad Hussain – Apr 1977 – July 1978
Lt Gen (Retd) Kh. Muhammad. Azhar – August 1978 – Feb 1980
Air Marshal (Retd) Muhammad Nur Khan – February 1980 – Feb 1984
Lt Gen. (Retd) Ghulam Safdar Butt[4] PCB Safdar Butt – Feb 1984 – February 1988
Lt Gen. (Retd) Zahid Ali Akbar Khan  [5] Governence of pakistan cricket board Zahi Ali – Feb 1988 – Sep 1992
Justice Dr Nasim Hasan Shah – Oct 1992 – Dec 1994
Javed Burki – January 1994 – March 1995
Syed Zulfiqar Ali Shah Bukhari – March 1995 – Jan 1998
Khalid Mahmood – Jan 1998 – Jul 1999
Mujeeb ur Rehman – Aug 1999 – October 1999
Dr. Zafar Altaf – October 1999 – December 1999
Lt. Gen. Tauqir Zia – December 1999 – 2003
Shaharyar Khan – December 2003 – October 2006
Dr. Nasim Ashraf – October 2006 – August 2008.
Ijaz Butt October – 2008 – October 2011
Zaka Ashraf – October 2011 – 28 May 2013 (suspended by IHC)
Najam Sethi – Jun 2013 – Jan 2014
Zaka Ashraf – Jan-Feb 2014 (Reinstated as Chairman by IHC)
Najam Sethi – Feb 2014- 16 May 2014
Shaharyar Khan [6] PCB Shaharyar Khan – May 2014 – Present
1) Bashir Ahmad 1965-1971 2) Dr Zafar Altaf 1972-1975 3) Khalid Mahmood 1975-1976 4) Lt Col Zafar Ahmad 1977-1978 5) Lt Col (Retd) Rafi Nasim 1978-1980 6) Zulfiqar Ahmad 1986 7) Muhammad Ijaz Butt 1986-1988 8) Arif Ali Khan Abbasi 1988-1991 9) Shahid Rafi 1991-1994 10) Ghulam Mustafa Khan 1995-1997 11) Waqar Ahmad 1997-1999 12) Shafqat Rana 1999-2000
Chief executive officers and director
 1) Arif Ali Khan Abbasi 1995-1996 2) Majid Khan 1996-1999 3) Yawar Saeed 1999-2000 4) Brig Munawar Ahmad Rana 2000-2002 5) Chishti Mujahid 2002-2003 6) Ramiz Hasan Raja[7] Cheif executive officer Ramiz hasan 2003-2004 7) Abbas Zaidi 2004-2006
Chief operating officers
Shafqat Hussain Naghmi 2007-2008
Salim Altaf 2008-2009
Wasim Bari 2009-2010
Subhan Ahmad 2010–present
PCB initiative to Revive Cricket in Pakistan
Australian envoy visits PCB Headquarter
The Australian Higher Commissioner to Pakistan, Peter Heyward, visited the PCB headquarters at Gaddafi Stadium, Lahore on 3 September 2012. He appreciated the board's efforts to bring cricket back in Pakistan. He further said he always love to see the Australian team playing against Pakistan in front of Pakistani people and at their home grounds.
Asian Cricket Council Development Committee
The Asian Cricket Council Development Committee meeting was held in Islamabad on 24 September 2012 and was chaired by Zaka Ashraf. The Chairman PCB called on the members to come over to Pakistan to play cricket. ACC members assured the then Chairman of their support and Chief Executive of ACC Syed Ashraful Haq said they felt no security concern in Pakistan and considered playing cricket here to be safe as anywhere in the world.
ICC CEO visits NCA
David Richardson, the chief executive of International Cricket Council, visited National Cricket Academy on 12 January 2013. He said that Pakistan Cricket Board is working very hard to bring International Cricket back to Pakistan and it is our role to support Pakistan Cricket Board in its efforts to revive International Cricket whenever it is possible.