Pakistan Awami Tehreek (PAT) is a political party of Pakistan working for democratic political values in the country.Dr Muhammad Tahir-ul-Qadri is the founder and leader of the party.Dr Raheeq Ahmad Abbasi is the president and Khurram Nawaz Gandapur is a Secretary General of the PAT Party.
| Title | Description |
| --- | --- |
| Information | |
| Founder: | Dr Muhammad Tahir-ul-Qadri |
| Founded: | 25 May 1989 |
| Headquarters: | Lahore Pakistan |
| Leader: | Dr Muhammad Tahir-ul-Qadri |
| President : | Dr Raheeq Ahmad Abbasi |
| Vice-President : | Ch. Mazhar Iqbal |
| Secretary General : | Khurram Nawaz Gandapur |
| Ideology : | Moderate Islamism, Islamic democracy, Islamic socialism |
| Political Position : | Centrism Fiscal (Centre-left Social,Centre-right) |
| Flag Color: | Red,White,Green |
| Took Part in: | General Elections in 1990 and 2002 |
| Seven Priorities: | Education, Economy, Poverty, Health, Justice, Peace, Technology |
| Long March: | 14 January 2013 – 17 January 2013 |
| Lahore Clash: | 17 June 2014 |
| Phone #: | +92 42 111140140 |
| Working for : | Democratic Political Values in the Country |
| Website: | http://www.pat.com.pk |
| Twitter: | https://twitter.com/PatOfficialPK |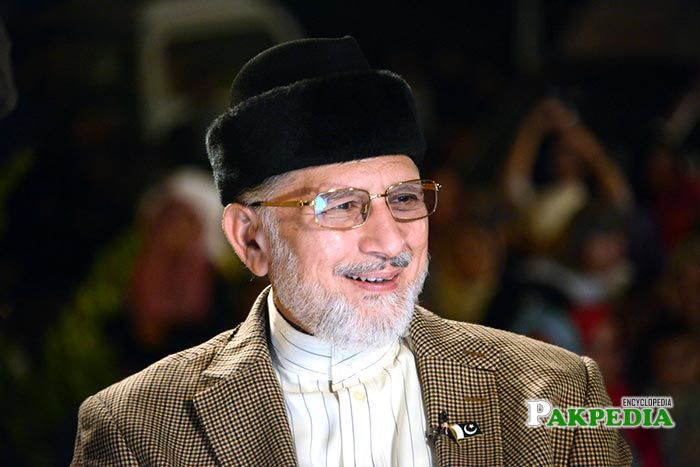 Details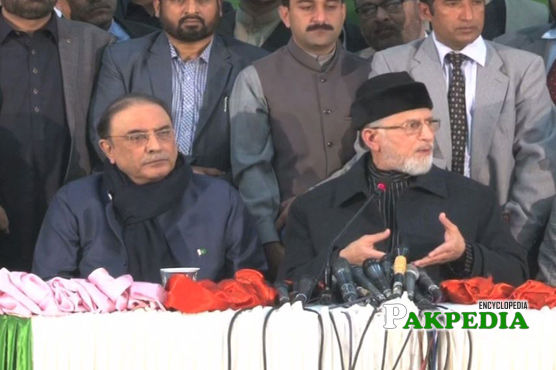 Over the past 2 decades Pakistan has been through many turbulent times, non more so than the last few months, which we have all witnessed. The prospects and potential of this country have been transformed by the energy of the people of Pakistan. Now we face new challenges and opportunities. We must deal with them with the same clear thinking and robustness.
Public Services
Previous governments have failed to deliver on the public services. The result is that the basic facilities of life are still beyond the approach of common man. It is imperative that the issues concerning their public services are dealt with. The institutions that hold this country together, and even its independence as a nation, are under threat.
Common Approach
They need a Common Approach because the potential of this country is huge and cannot be realized if they have successive governments that simply spend its inheritance and squander the countries wealth on inefficiencies.
Equality
The PAT intends to lead that Common Approach. Their principles and traditions mean that they are in an ideal position to do so. Throughout their election campaign they will be highlighting their policies and fighting hard to serve the people of Pakistan in the way a true democratic government should. A comprehensive national educational policy to streamline the education system in accordance with the demands of the present age will be implemented. The government of Pakistan Awami Tehreek will work out policies for the enhancement of national resources and riddance of debt-ridden economy. They will establish public-private partnership and reduce red tape. Industry will be set free to compete. Equality, inclusiveness, putting people first will provide basic facilities of life and equal job opportunities..
Over 86 Countries
PAT spans all four comers of the globe in over 86 countries. They have an equal participation of the youth, women, farmers, traders, employees and minorities and all the work they have undertaken has been based on the ideology of uniting Pakistanis at home and abroad. They have over the last 30 years worked hard to promote Pakistan at home and abroad. They are an inclusive party with a proven track record on social reform.[1] Details
Mission
Pakistan Awami Tehreek (PAT) is a political party of Pakistan working for democratic political values in the country. Its main emphasis is towards the betterment of masses on social, cultural, and religious footings, to enlighten them with the knowledge of their rights and duties and to present a realistic, rational and scientific picture of Islam.[2]  Mission 
Key People
Founding Leader
Founder: Dr Muhammad Tahir-ul-Qadri
Central
President:Qazi Zahid Hussain
Secretary General:Khurram Nawaz Gandapur
Central Punjab Region
President:Basharat Aziz Jaspal
General Secretary:Rehan Asad Maqbool Shahid
North Punjab Region
President:Mushtaq Ahmad Lillah
General Secretary:Syed Mehmood Ahmad Hasnain
South Punjab Region
President:Fayyaz Ahmad Warraich
General Secretary:Saifullah Khan
Long March 2013

14 January 2013 to 17 January 2013 – A large number of party workers and supporters had gathered in front of Minhajul Quran International's (MQI) central secretariat in Lahore carrying the national flag.Dozens of trucks, loaded with food items, camps and gas cylinders, also accompanied the caravan. Two trucks have been allocated for the media.MQI spokesperson told the media that about 2,000 people reached Lahore to join the march. Qadri's supporters said that the number of participants was reached millions."We are going to Islamabad to change the exploitative system and will not budge from our mission and even sacrifice our lives for it," Farooq told AFP outside the offices of MQI.[3]  Long March 2013 
Qadri Resigns from National Assembly
As mark of a protest against the passage of pro-uniform bill, Pakistan Awami Tehreek chief Allama Tahirul Qadri on Friday resigned from the National Assembly, leaving the House in utter astonishment. On its part, the treasury appeared like a disjoined unit again, as they failed to ensure quorum on the second consecutive day.They received a setback when Tahirul Qadri, a government ally, announced his resignation during his appearance in the House after a gap of several months.[4]  Resigns from National Assembly 
Contact Information
Media Press Related Inquires
Name:spokesman Mr Shahid Mursaleen 
Email:shahid@PAT.com.pk 
Phone #:+92 42 35019687
Pakistan Awami Tehreek
Address:365 M, Model Town Lahore
Phone #: 0092.42.111.140.140 
Email: info@pat.com.pk