Favorable relations with China is a pillar of Pakistan's foreign policy. China supported Pakistan's opposition to the Soviet Union's intervention in Afghanistan and is perceived by Pakistan as a regional counterweight to India and the United States. China and Pakistan also share close military relations, with China supplying a range of modern armaments to the Pakistani defense forces. China supports Pakistan's stance onKashmir while Pakistan supports China on the issues of Xinjiang, Tibet, and Taiwan. Lately, military cooperation has deepened with joint projects producing armaments ranging from fighter jets to guided missile frigates.[1]Pakistan and China relations  
| Title | Description |
| --- | --- |
| Details | |
| Founded: | 65 Years of Friendship To Strategic Partnership |
| Location: | Pakistan and China Relations |
| Pakistan President Name: | Mamnoon Hussain |
| China President Name: | Xi Jinping |
| China Government: | Unitary state, Communist state, Socialist state, One-party state, People's democratic dictatorship |
| China Population: | 1.371 billion (2015) World Bank |
| China Capital: | Beijing |
| China Currency: | Renminbi |
| Rates: | 4.80 yuan / min * International direct dial service need to be actived. * China Telecom Service Hotline: 10000 |
| Dial: | 17909 + 00 + 92 + City Area Code + Phone Number you wish to call |
| Carrier: | China Telecom |
| Standard IDD (International Direct Dial) Calling: | Dial: 00 + 92 + City Area Code + Phone Number you wish to call Rates: 0.80 yuan / 6 seconds International direct dial service need to be actived. |
| *IDD (from China): | 0092 + Area Code + Phone Number |
| Country Phone Code: | 92 |
| Pakstan Currency: | Pakistani rupee |
| Pakstan Capital: | Islamabad |
| Pakistan Languages: | Punjabi, Sindhi, Siraiki, Pashtu, Urdu (official), Balochi |
| Pakistan Phone code : | +92 |
| China country code:: | +86 |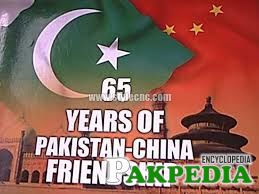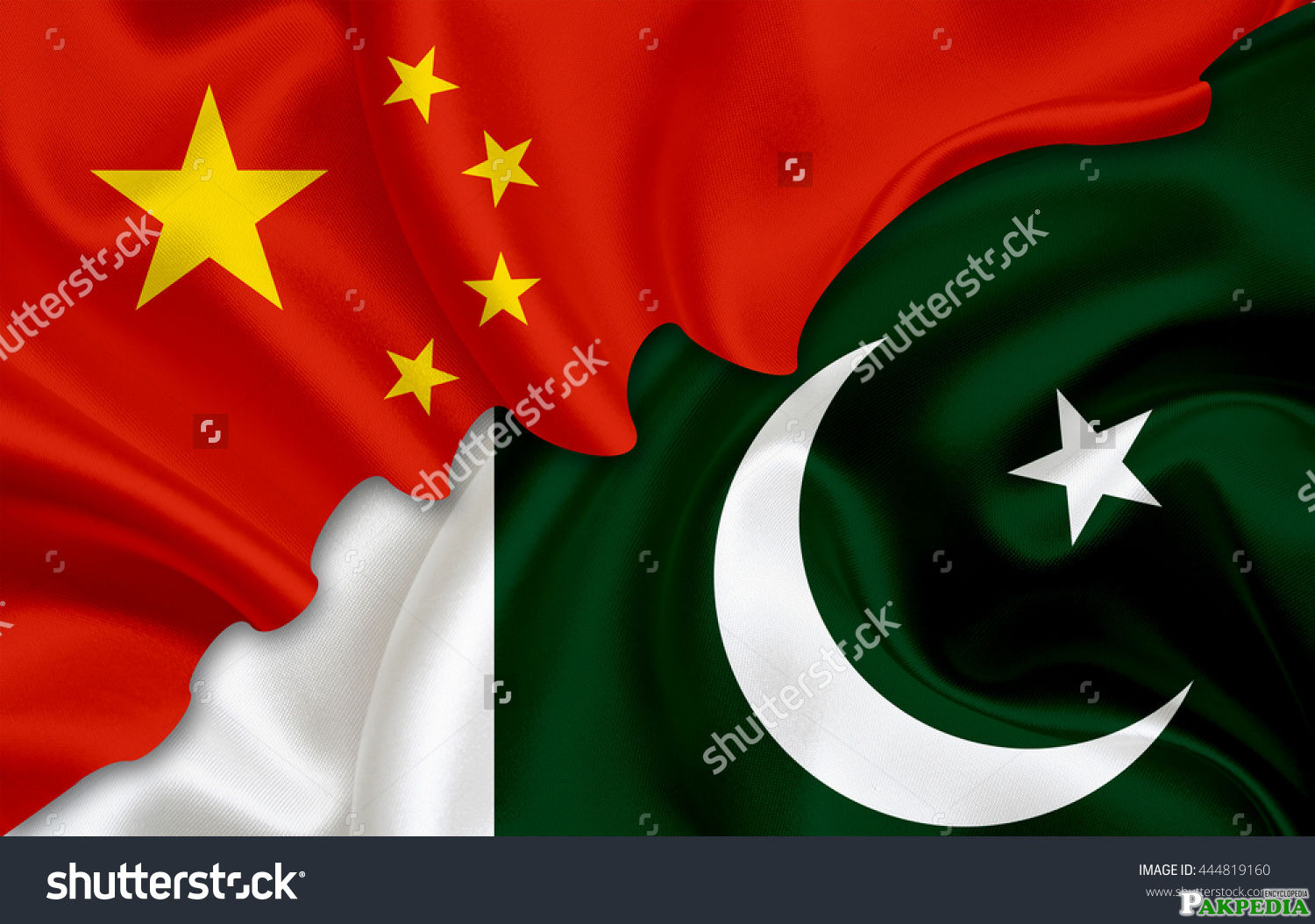 China-Pakistan relations

People's Republic of China–Pakistan relationsbegan in 1950 when Pakistan was among the first countries to break relations with the Republic of China on Taiwan and recognize the PRC. Following the 1962 Sino-Indian War, both countries has placed considerable importance on the maintenance of a extremely close and supportive relationship. Since then, the two countries have regularly exchanged high-level visits resulting in a variety of agreements. The PRC has provided economic, military and technical assistance to Pakistan and each considers the other a close strategic ally.Bilateral relations have evolved from an initial Chinese policy of neutrality to a partnership that links a smaller but militarily powerful Pakistan, partially dependent on China for its economic and military strength, with China attempting to balance competing interests in the region. Diplomatic relations were established in 1950, military assistance began in 1966, a strategic alliance was formed in 1972 and economic co-operation began in 1979. China has become Pakistan's largest sup¬plier of arms and its third-largest trad¬ing partner. Recently, both nations have decided to cooperate in improving Pakistan's civilian nuclear program.Favorable relations with China is a pillar of Pakistan's foreign policy. China supported Pakistan's opposition to the Soviet Union's intervention in Afghanistan and is perceived by Pakistan as a regional counterweight to India and the United States. China and Pakistan also share close military relations, with China supplying a range of modern armaments to the Pakistani defense forces. China supports Pakistan's stance onKashmir while Pakistan supports China on the issues of Xinjiang, Tibet, and Taiwan. Lately, military cooperation has deepened with joint projects producing armaments ranging from fighter jets to guided missile frigates.Chinese cooperation with Pakistan has reached economic high points, with substantial Chinese investment in Pakistani infrastructural expansion including the Pakistani deep water port at Gwadar. Both countries have an ongoing free trade agreement. Pakistan has served as China's main bridge between Muslim countries. Pakistan also played an important role in bridging the communication gap between China andthe West by facilitating the 1972 Nixon visit to China.[2] Pakistan and China relations 
Cultural Relations
Pakistan and China have long cultural relations throughout the history. As both states started their diplomatic relations lead to close cultural relations. First Pak-China cultural exchange agreement was signed in March 1965. In 1980's, Pakistani Cultural Delegation visited China. In May 1983, an important Chinese Cultural Delegation visited Pakistan. In November 1991, another Chinese Cultural Delegation reached Pakistan. These visits help to close people to people relations. In September 1999, Pakistani Government Cultural Delegation visited China. These cultural exchanges were very useful in the field of art, education, health, sports, literature, and information.Chinese art troopes visited Pakistan and performed their folk songs, dance, and traditional music. In literature, quite a few writings from two sides have been translated into each other's language. In 1980's, a special agreement was signed between two states to promote the cultural interaction in the field of TV and film.Both states gave importance to cultural relations to increase people to people cooperation for strong Pak-China relations. China appreciated Pakistani's effort to expand Chinese language and Confucius Institutes in Pakistan. A delegation of China Youth Federation visited National University of Modern Languages (NUML) to increase Pak-China youth friendship exchange.To create people to people interaction Pakistani and Chinese governments have made several steps. In 2005, first Confucius Institute was established in National University of Modern Languages Islamabad. In December 2010, Primer Wen Jiabao visited Pakistan and inaugurated Pak-China Friendship Center in Islamabad. Aim of establishing this friendship center is to promote mutual cultural activities of both states. In this center, there are four Pakistan study centers and 8000 Pakistani students studying various discipline of China. Many Private Schools in Pakistan are also teaching Chinese languages.In 2007, Pakistan Study Centers was established in Peking and Sichuan Universities. In 2008, Pakistan Culture and Communication Centres were established in Tsinghua University. In 2009, Pakistan Study Centre was made at Fudan University.In 2008, Pak-China signed MOU to establish permanent campus of Pak- China University in both states. In 2009, Pak-China institute for socio-cultural cooperation was established.Pakistan and China are agreed to establish Digital Television Terrestrial Multimedia Broadcasting (DTMB) in Pakistan. They will lead to exchanges of universities, media, film and TV, youth delegations, entrepreneurs and establishment of cultural centers in Pakistan and China.Recently launch of language programme by Punjab Government "Pak-China Language Course Exchange Programme" is the first program of its kind between the two friendly countries and is an example of the long-term commitment by the Chinese government to the education of Pakistanis and for increasing mutual understanding between the both countries. "Punjab Chief Minister MianShahbaz Sharif has taken special initiative for the students by sending them to China for learning Chinese language that too on expenditures of Punjab government. The government would continue this programme in future so that more students could get opportunities of learning Chinese language [3]Pakistan and China relations  
Defence cooperation
In the field of defence, China has extended invaluable cooperation that extends to all three services. It has not only provided weapons and equipment but has also assisted Pakistan in developing a strong a defence industrial capability. The Pakistan Aeronautical Complex, Heavy Industries Taxila, several factories and production lines in the Pakistan Ordnance Factories, maritime projects for the navy and missile factories have been set up with Chinese assistance. The Pakistan Aeronautical Complex at Kamra, Heavy Forge and Foundry, Heavy Mechanical Complex, Heavy Re-build Factory at Taxila and Pakistan Steel Mill at Karachi are considered to be the gifts of Mr. Bhutto's successful diplomacy.The production of JF-17 Thunder fighter plane at Aeronautical Complex Kamra stands out as a monumental cooperation between the two countries. Pakistan is poised to even export these planes and recently Qatar and Sri Lanka have shown interest in buying these state of the art planes, which would greatly benefit Pakistan in regards to earning foreign exchange.During Ayub Khan's era, a border agreement signed between Pakistan and China on March 3, 1963 was an indication of the genesis of the cooperation and understanding on all fields of Sino-Pakistani relations, including diplomatic, economic, and cultural. This trend of mutual trust persisted into the 1970s. Geographical proximity is one more important key element in the evolvement of Sino-Pakistan relations.During 1965 war between India and Pakistan, China overtly assisted Pakistan militarily, diplomatically and economically. China not only supported Pakistan's stance on Kashmir issue; it criticized India's "criminal aggression", and threatened India of dire consequences. China also played an important role during the Indo-Pakistani War of 1971, a time when drastic changes occurred in the arena of international politics. In 1971 Pakistan faced a great tragedy in the shape of the separation of East Pakistan. On December 16, 1971, Pakistan's Eastern part was separated from West Pakistan. The Indo-Pak war was a major concern for the People's Republic of China (PRC), which had developed deep relations with Pakistan in the 1960s. The most important statement of Beijing's position in the East Pakistan crisis was Premier Chou En Lai's message to President of Pakistan, General Yahya Khan, in April 1971, in which he showed his full support for Pakistan. Chou En Lai's letter addressed many points involving crisis of East Pakistan, including the emphasis that unification of the East and West Pakistan was one of the "basic guarantees" for the construction of Pakistani prosperity [4] Pakistan and China relations 
Background
Pakistan has a long and symbiotic relationship with China. The long-standing ties between the two countries have been mutually supportive. A close identity of views and mutual interests remain the hallmark of bilateral ties. Since the 1962 Sino-Indian War, Pakistan has supported China on most issues of importance to the latter, especially those related to the question of China's sovereignty like Taiwan, Xinjiang, andTibet and other sensitive issues such as human rights. The Chinese leadership has acknowledged Pakistan's steadfast support on key issues. Pakistan helped China in reestablishing formal ties with the West, where they helped make possible the 1972 Nixon visit to China. Pakistan has collaborated with China in extensive military and economic projects, seeing China as a counterweight to India and the United States. Pakistan has also served as a conduit for China's influence in the Muslim world. China also has a consistent record of supporting Pakistan in regional issues. During the Pakistan-Indian tensions in 2008, it implied that it would support Pakistan in the event of a war. Pakistan's military depends heavily on Chinese armaments, and joint projects of both economic and militaristic importance are ongoing. China has supplied equipment to support Pakistan's nuclear program, and has been accused of giving nuclear technology to Pakistan [2] Pakistan and China relations 
Diplomatic relations
Diplomatic relations between Pakistan and China were established on 21 May 1951, shortly after the defeat of the Republic Of China in 1949. While initially ambivalent towards the idea of a Communist country on it's borders, Pakistan hoped that China would serve as a counterweight to Indian influence. India had recognized China a year before, and Indian Prime Minister Nehru also hoped for closer relations with the Chinese. However, with escalating border tensions leading to the 1962 Sino-Indian war, China and Pakistan aligned with each other in a joint effort to counter perceived Indian encroachment. One year after China's border war with India, Pakistan ceded the Trans-Karakoram Tract to China to end border disputes and improve diplomatic relations.Since then, an informal alliance that initially consisted of joint Indian opposition has grown into a lasting relationship that has benefited both nations on the diplomatic, economic and military frontiers. Along with diplomatic support, Pakistan served as a conduit for China to open up to the West. China has in turn provided extensive economic aid and political support towards Pakistan.Pakistan's military initially depended almost entirely on American armaments and aid, which was increased during the covert U.S. support of Islamic militants in theSoviet war in Afghanistan. America under US President Richard Nixon supported Pakistan in the 1971 Bangladesh Liberation War. However, the period following the Soviet withdrawal and the dissolution of the Soviet Union led indirectly to the increasing realignment of America with the previously pro-Soviet India. The Pressler Amendment in 1990 suspended all American military assistance and any new economic aid amidst concerns that Pakistan was attempting to develop a nuclear weapon.[ Given the support that Pakistan had given them during the War in Afghanistan, many Pakistanis saw this as a betrayal that sold out Pakistani interests in favor of India. This belief was further strengthened as India had developed a nuclear weapon without significant American opposition, and Pakistan felt obligated to do the same. Consequently, the primarily geopolitical alliance between Pakistan and China has since 1990 branched out into military and economic cooperation, due to Pakistan's belief that America's influence and support in the region should be counterbalanced by the Chinese.With the war in Afghanistan leading to renewed relations with the U.S., there is a general sentiment in Pakistan to adopt a foreign policy which favors China over the United States.Washington has been accused deserting Pakistan in favor of a policy that favors stronger relations with India, while Pakistan sees China as a more reliable ally over the long term.Since 9/11, Pakistan has increased the scope of Chinese influence and support by agreeing to a number of military projects, combined with extensive economic support and investment from the Chinese. This is partially due to Pakistan's strategy of playing off the two powers against each other, but also a genuine effort to prevent America's influence in the region from becoming too strong. In return, the Chinese hope to strengthen Pakistan as a counterbalance to American and Indian influence. [5] Pakistan and China relations 
Military relations
The People's Republic of China enjoys strong defense ties with Pakistan. This relationship between two adjoining Asian countries is important in the world's geo-strategic alliances. The strong defense ties are primarily to counter regional Indian and American influence, and was also to repel Soviet influence in the area. In recent years this relationship has strengthened through ongoing defence projects and agreements between Pakistan and China.Since 1962, China has been a steady source of military equipment to the Pakistani Army, helping establish munition factories, providing technological assistance and modernizing existing facilities. The countries are involved in the joint venture of several projects to enhance military and weaponry systems, which include collaborating in the development of JF-17 Thunder fighter aircraft, K-8 Karakorum advance training aircraft, space technology, AWACS systems, Al-Khalid tanks and the Babur cruise missile. The armies have a schedule for organising joint military exercises.China is the largest investor in the Gwadar Deep Sea Port, which is strategically located at the mouth of the Strait of Hormuz. It is viewed warily by both America and India as a possible launchpad for Chinese naval operations in the Indian Ocean. However the Gwadar Port is currently delayed due to a multilateral diplomatic standoff between the project leaders and the Singapore government.China has offered Pakistan military aid in order to fight against terrorism in Pakistan. Pakistan has purchased military equipment from China in order to bolster their efforts against Islamic militants.In the past, China has played a major role in the development of Pakistan's nuclear infrastructure, especially when increasingly stringent export controls in Western countries made it difficult for Pakistan to acquire materials and uranium enriching equipment from elsewhere. China has supplied Pakistan with equipment to advance their nuclear weapons program, such as the Chinese help in building the Khushab reactor, which plays a key role in Pakistan's production of plutonium. A subsidiary of the China National Nuclear Corporation contributed in Pakistan's efforts to expand its uranium enrichment capabilities by providing 5,000 custom made ring magnets, which are a key component of the bearings that facilitate the high-speed rotation of centrifuges. China has also provided technical and material support in the completion of the Chashma Nuclear Power Complex and plutonium reprocessing facility, which was built in the mid 1990s. China may also have supplied nuclear technology to the Pakistanis, enabling Pakistan to become a nuclear state with an estimated 100 warheads as of 2011. [5] Pakistan and China relations 
Economic relations
Economic trade between Pakistan and China are increasing at a rapid pace and a free trade agreement has recently been signed. Military and technological transactions continue to dominate the economic relationship between the two nations, although in recent years China has pledged to vastly increase their investment in Pakistan's economy and infrastructure. Among other things, China has been helping to develop Pakistan's infrastructure through the building of power plants, roads and communication nodes.Both countries are keen on strengthening the economic ties between the two, and have promised to 'propel' cross-border trade. This has led to investment in Pakistan's nascent financial and energy sectors, amidst a surge of Chinese investment designed to strengthen ties. Pakistan has in turn been granted free trade zones in China. The economic relationship between Pakistan and China is composed primarily of Chinese investment in Pakistani interests. China's increasing economic clout has enabled a wide variety of projects to be sponsored in Pakistan through Chinese credit. Pakistani investment in China is also encouraged, and cross-border trade remains fluid. [2] Pakistan and China relations 
Views
The support with which China and Pakistan give each other is considered important in global diplomacy, and has been compared to Israel – United States relations. According to a Pew survey of Pakistan public opinion last year, 84 percent of respondents said they had a favorable view of China and 16 percent had a favorable view of the United States. These results showed that Pakistan is the most pro-China country in the world. Similarly, the Chinese state-run media has portrayed Pakistan in a favorable light in regional issues.Pakistan and China have long praised the close ties the two countries have with each other. China has been referred to by Pakistani President Pervez Musharraf as their "time-tested and all-weather friend", while in return Chinese president Hu Jintao has referred to Pakistan as "a good friend and partner".These statements are noted by some observers as occurring after Pakistani relations with the United States or India have become strained, such as after Osama Bin Laden was killed by American forces without Pakistan's prior permission [6] Pakistan and China relations 
Timeline
Important events:
1950 – Pakistan becomes the third non-communist country, and first Muslim one, to recognize the People's Republic of China.
1951 – Beijing and Karachi establish diplomatic relations.
1963 – Pakistan cedes the Trans-Karakoram Tract to China, ending border disputes.
1970 – Pakistan helps the U.S. arrange the 1972 Nixon visit to China.
1978 – The Karakoram Highway linking the mountainous Northern Pakistan with Western China officially opens.
1980s – China and the U.S. provide support through Pakistan to the Afghan guerrillas fighting Soviet occupational forces.
1986 – China and Pakistan reach a comprehensive nuclear co-operation agreement.
1996 – Chinese President Jiang Zemin pays a state visit to Pakistan.
1999 – A 300-megawatt nuclear power plant, built with Chinese help in Punjab province, is completed.
2001 – A joint-ventured Chinese-Pakistani tank, the MBT-2000 (Al-Khalid) MBT is completed.
2002 – The building of the Gwadar deep sea port begins, with China as the primary investor.
2003 – Pakistan and China signed a $110 million contract for the construction of a housing project on Multan Road in Lahore
2007 – The Sino-Pakistani joint-ventured multirole fighter aircraft – the JF-17 Thunder (FC-1 Fierce Dragon) is formally rolled out.
2008 – Pakistan welcomes the Chinese Olympic Torch in an Islamabad sports stadium, under heavy guard amidst security concerns. 
2008 – China and Pakistan sign an free trade agreement.
2008 – Pakistan and China to build a railway through the Karakoram Highway, in order to link China's rail network to Gwadar Port.
2008 – The F-22P frigate, comes into service with the Pakistani Navy. 
2009 – The ISI arrest several suspected Uyghur terrorists seeking refuge in Pakistan.
2010 – Pakistan and China conduct a joint anti-terrorism drill.
2010 – China donates $260 million in dollars to flood hit Pakistan and sends 4 military rescue helicopters to assist in rescue operations.
2010 – Wen Jiabao visits Pakistan. More than 30 billion dollars worth of deals were signed. 
2011 – Pakistan is expected to buy air to air SD 10 missiles from China for its 250 JF 17 thunder fighter [7] Pakistan China Ralations