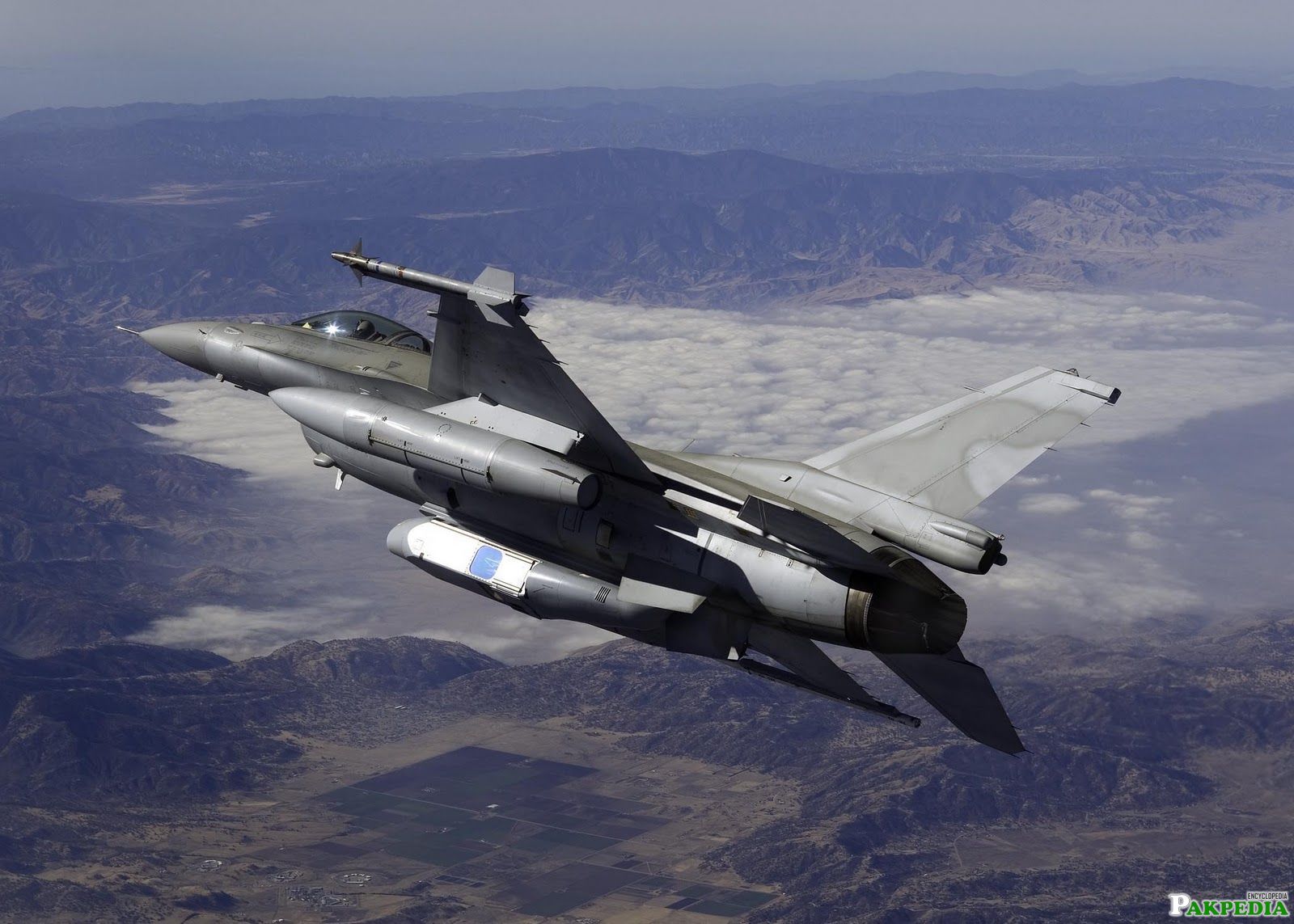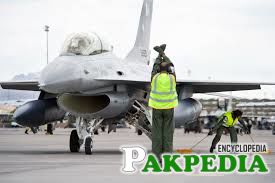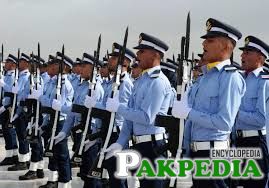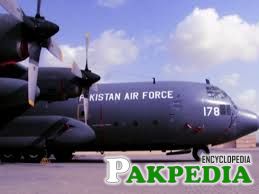 About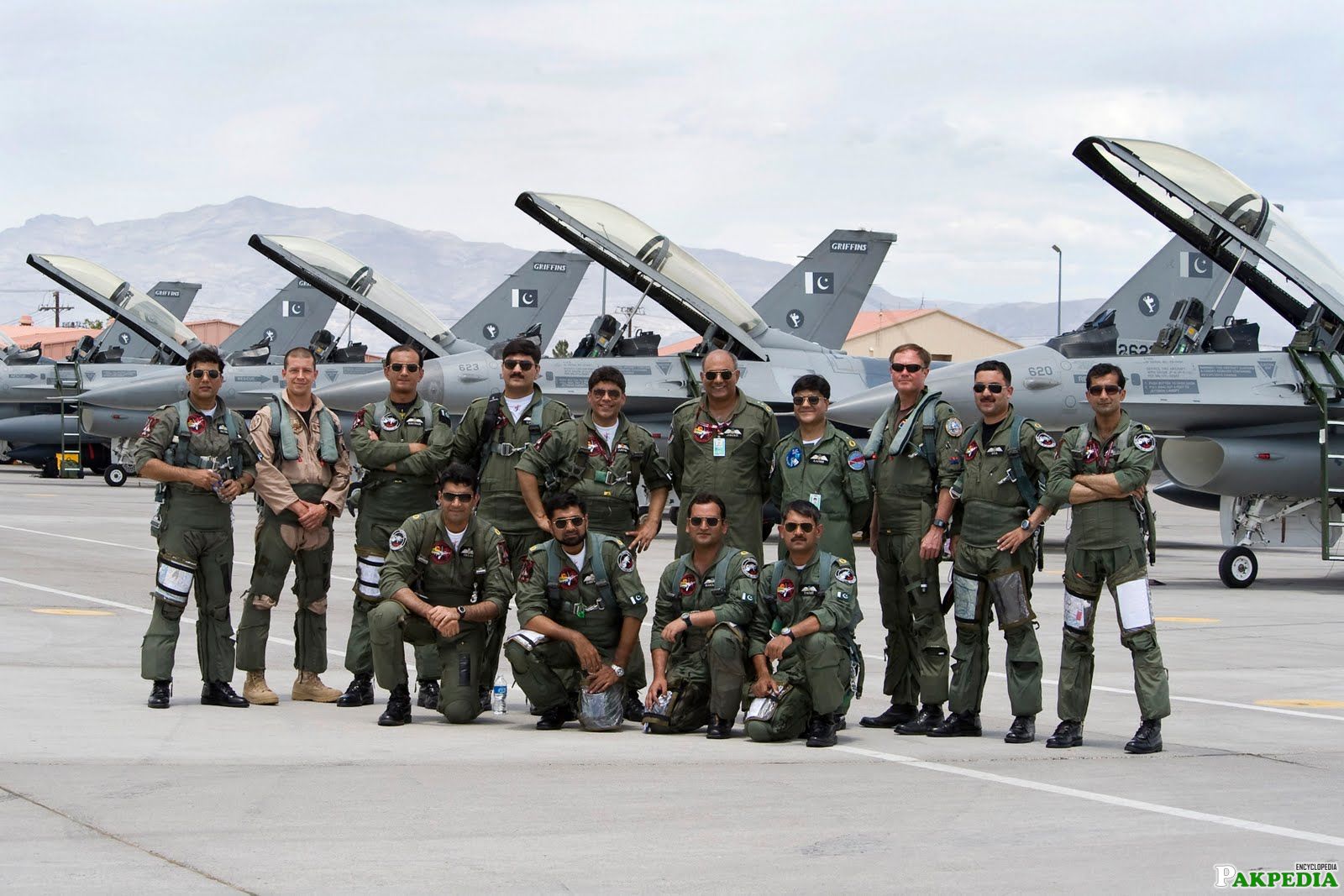 History
Whilst these brave pioneers were documenting the historic beginning of PAF, the force was faced with the enigma of finding aircraft to fly. However, despite the lack of funds and market places, PAF entered the jet age in August, 1951 with the induction of British built Attackers. Until mid-1950s PAF's fighter force comprised nearly 100 Hawker Furies and a dwindling number of Tempests. Then, the first air defence radar was installed and the PAF was rapidly setting up its own advanced flying and technical training institutions. F-86 Sabers and T-33 jet trainers were inducted in PAF as a result of the United States (US) aid.
[3]
Documenting the historic beginning of -   PAF 
From 1955 to1965, the Air Force armed its squadrons with the most modern jet fighters and bombers, Sabers and F-104 Starfighters as fighters, B-57s as bombers and the ubiquitous C-130s as transport fleet. The seven years of rigorous training with realistic threat perception, planning and preparation had enabled PAF to inflict a humiliating defeat on the enemy in 1965 when the mutual hostility of the rival neighbours escalated into a war. PAF struck hard its rival and kept it reeling under tactics of shock and unpredictability.
[4]
F-104 Starfighters as fighters, B-57s as  - bombers 
 Many victories came to PAF pilots who exacted an even retribution on the enemy, leaving it in total disarray. At the end of the war, India had lost 110 aircraft with 19 damaged, not including those destroyed on the ground at night, against a loss of 16 PAF planes. Thus the outnumbered PAF emerged triumphant over a four times larger force, its air defence controllers, engineers, logisticians and hands just as much the heroes as its pilots.
[5]
PAF emerged triumphant over a four times - larger 
The third war between the South Asian foes began when, in December 1971, the Indian Army crossed into East Pakistan and from the encircling air Bases ten squadrons of the IAF challenged the PAF's only squadron, No 14, located at Dhaka. The Tail Choppers of 1965 rose heroically to meet the aggressors, and before their squadron was grounded by a bombed out runway, they and their ack ack gunners had destroyed 23 IAF aircraft. The PAF's Mirages, B-57s, Sabers, F-6s and a few F-104s spearheaded Pakistan's retaliation from the west. At war's end IAF had lost 130 aircraft in all. The three-to-one kill ratio that Pakistan scored, however, could not prevent the tragic fall of Dhaka. The trauma of separation of East 
Pakistan
  and a preventable military catastrophe affected all Pakistanis deeply and lingered long afterwards. However a stoic recovery was brisk. PAF soon reorganised and reequipped assimilating the new threat environment on the sub-continent.During the Afghan war in the eighties, PAF had to keep a constant vigil on its western border. Despite the fact that PAF was not allowed hot pursuit into Afghanistan, the pilots and the ground controllers together managed to shoot down eight Soviet/Afghan aircraft without a single own loss.
Chief of Air Staff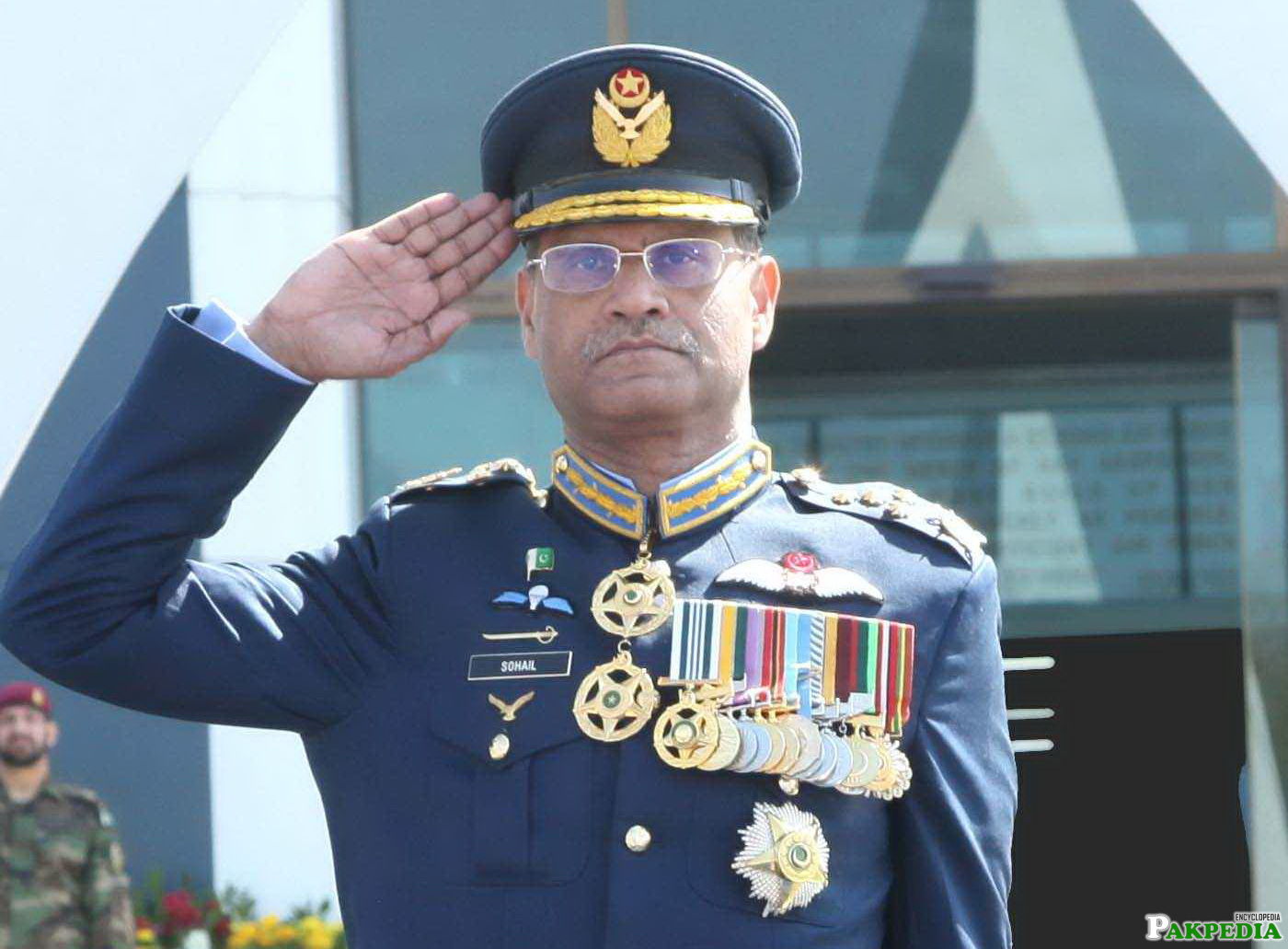 Born in 1959, Air Chief Marshal Sohail Aman received his intermediate and graduate education at PAF College,  Sargodha . Subsequently, he joined Pakistan Air Force and graduated from PAF Academy in 1980. After completing Fighter and Operational Conversion Courses, he flew various types of fighter aircraft on PAF inventory including F-16s. As a distinguished fighter pilot and Combat Commander, he also evaluated fifth generation fighters like Gripen and Eurofighter Typhoon. He has commanded a Fighter Squadron, Combat Commanders' School, a Fighter Base and Central Air Command of the  Pakistan  Air Force.
[6]
The Air Chief Marshal has served as Director - Plans 
 The Air Chief having vast experience of flying has a grand total of over 3000 fighter hrs to his credit.In staff appointments at Air Headquarters, the Air Chief Marshal has served as Director Plans, Director Operations, Assistant Chief of the Air Staff (Operations), Air Officer Commanding Central Air Command, Deputy Chief of the Air Staff (Training), and Deputy Chief of the Air Staff (Operations). He is a graduate of PAF Air War College and Royal College of Defence Studies, UK. He also has Master's degree in International Relations from Kings College, London. The Air Chief also has the unique honour of representing Pakistan at Harvard Kennedy School, USA on National and International Security Course.Air Chief Marshal Sohail Aman assumed the Command of the PAF on 19 March, 2015. He is married and blessed with four Children. In recognition of his meritorious and exceptionally dedicated services, he has been decorated with Nishan-i-Imtiaz (Military), Hilal-i-Imtiaz (Military), Sitara-i-Imtiaz (Military) and Tamgha-i-Imtiaz (Military).
[7]
  Pakistan  Air Force www. paf. - gov.pk 
Bases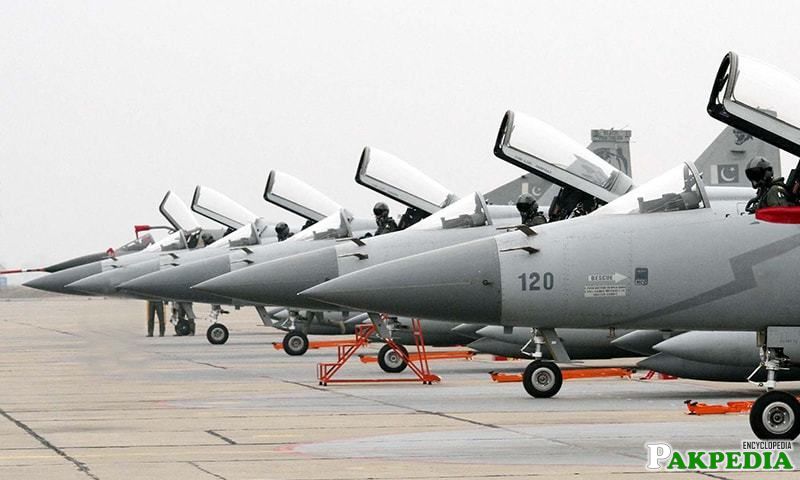 Flying Bases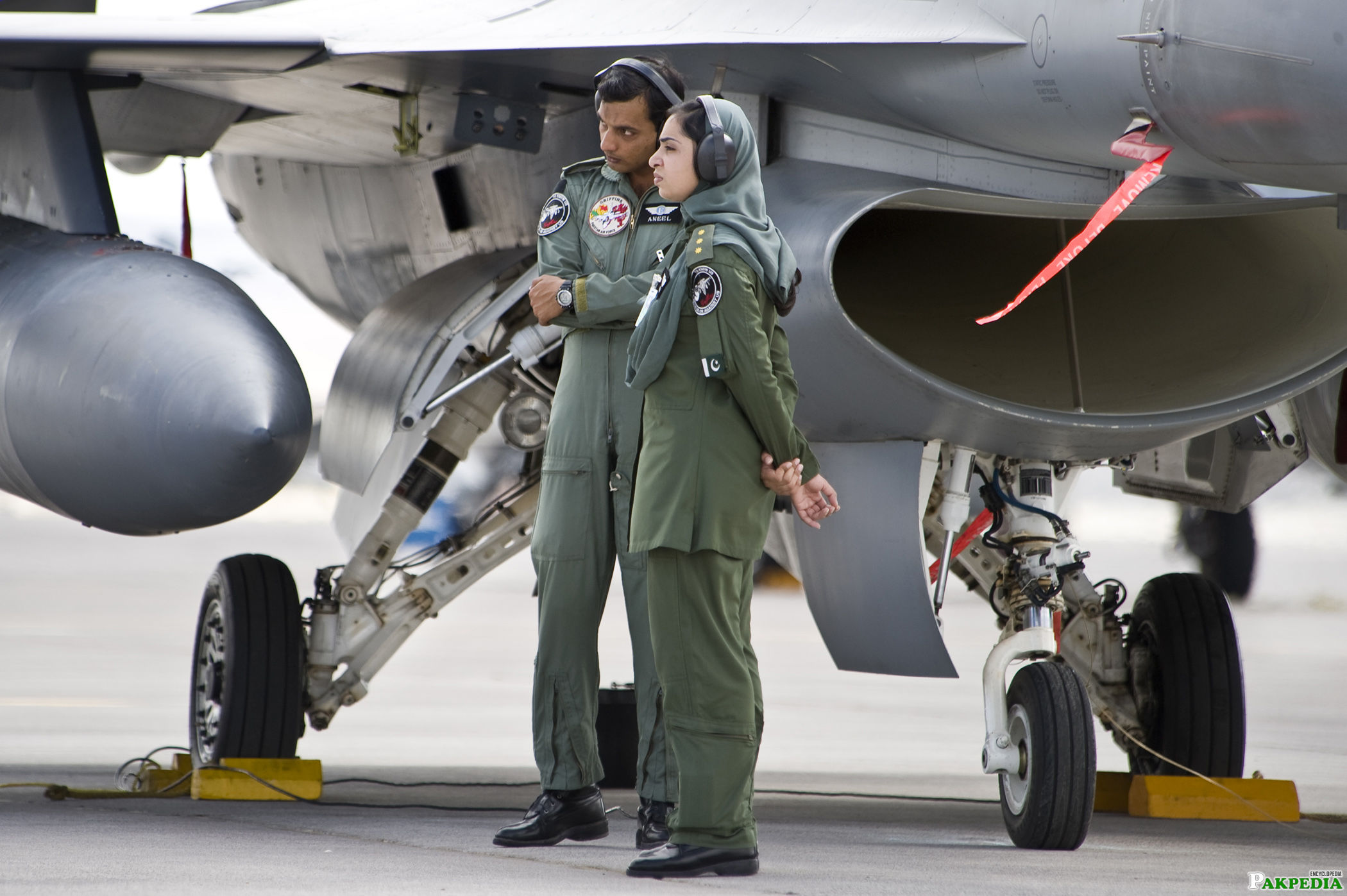 |  # | Air Base  | Location  |
| --- | --- | --- |
|   1 |   PAF Base Mushaf  |   Sargodha |
|  2 |  PAF Base Masroor |   Karachi |
|  3 | PAF Base Rafiqui |   Shorkot |
|  4 |  PAF Base Peshawar |   Peshawar  |
|  5 |  PAF Base Samungli |   Quetta |
|  6 |  PAF Base Mianwali |   Mianwali |
|  7 |  PAF Base Minhas |   Kamra |
|  8 |  PAF Base Nur Khan |   Rawalpindi |
|  9 |  PAF Base Faisal |   Karachi |
|  10 |  PAF Base Risalpur |   Risalpur |
|  11 |  PAF Base Shahbaz |  Jacobabad |
Non-Flying Bases
| # | Air Base  |  Location |
| --- | --- | --- |
|  1 |  PAF Base Korangi Creek |   Karachi |
|  2 |  PAF Base Malir |   Karachi |
|  3 |  PAF Base Kohat |   Kohat |
|  4 |  PAF Base Lahore |   Lahore |
|  5 |  PAF Base Sakesar |  Sakesar |
|  6 |  PAF Base Lower Topa |  Murree |
|  7 |  PAF Base Kalabagh |  Nathia Gali |
Commands
| #  | Command  | Location  |
| --- | --- | --- |
|  1 |  Air Force Strategic Command (AFSC) |   Islamabad |
|  2 |  Northern Air Command (NAC) |   Peshawar |
|  3 |  Central Air Command (CAC) |   Lahore |
|  4 |  Southern Air Command (SAC) |   Karachi |
|  5 |  Air Defence Command (ADC) |   Rawalpindi |
Training System of PAF
The most important peacetime activity of a fighting force is training for war, but this aspect has unique significance for the PAF. With an aspiration to achieve excellence, 
Pakistan
  Air Force selects young men and women with high credentials.  PAF training programmes aim at improving the quality in every aspect of the organization. These programmes draw heavily on the ingenuity and resourcefulness of the personnel who are entrusted to shoulder this onerous responsibility and who see to it that they prove equal to the task. The PAF always strives to employ the most scientific and advanced techniques for training its manpower. It trains to outwit, outfight and outshoot the enemy. The overall training system of the 
Pakistan
  Air Force can be divided into three mainstreams:-
Officers
Airmen
Civilians
Officers Training
PAF provides an environment of values and excellence to groom the selected candidates as intellectually, morally and militarily capable officers by elevating their cognition, dynamism and excellence. To streamline the system of training for the officers, all the selected candidates for the various specialized branches proceed to PAF Academy to fulfill their cherished dream of becoming the future Fighter Pilots, Aeronautical Engineers or serve in other support branches.
Marium Mukhtiar
Marium Mukhtiar
  was the first female combat pilot of Pakistan who went down on duty.  Flying Officer Marium Mukhtiar TBt, PAF was a Pakistani fighter pilot. She died after a Pakistan Air Force FT-7PG aircraft crashed near Kundian in Mianwali District in the northwest of Punjab, Pakistan on November 24, 2015. She is the first female matyred of Pakistan Air Force.
[8]
Marium Mukhtiar
Airmen Training
Like officers, equal emphasis is given on the training of the Airmen. After induction the training of an Airman starts from military training, trade training, field training, refresher training and goes up to promotion filters. The environment at training institutions inculcates confidence and self-esteem in the trainees. At present, PAF conducts airmen training in two phases.
Training of Civilians
Civilian Employees form an integral part of the  Pakistan  Air Force.  Since the inception of PAF, the civilian employees have played a vital role in its progression to achieve the highest standards of excellence.Truly, they are considered as the backbone of the PAF.  PAF civilians are the separate entity who perform their assigned duties efficiently and effectively in over 100 different Cadres / Trades. They comprise 39% of PAF strength and provide continuity to operations / Adm1nistrative tasks. They are inducted because they are very cost effective in terms of pay/ allowances, facilities etc. For proper training of the PAF civilians, four weeks familiarization course and basic training course of two weeks is conducted at initial employment. In accordance with Federal Government policy, civilian officers are sent to Pakistan Computer Bureau, Islamabad to attend advance computer courses whereas civilian staff is sent for initial computer training. Apart from the aforesaid, opportunities to attend short duration inland courses in civil institutes are also provided to deserving civilian officers subject to PAF requirements.
[9]
Civilian officers subject to PAF - requirements 
Squadron No 6
No 6 ATS Squadron, being the oldest squadron of Pakistan Air Force, was established in 1942 at Trinchnopoloy, as a Tactical Reconnaissance Squadron on Hawker Hurricane MK-II aircraft. The Squadron used Spitfire aircraft, Dakota aircraft, Bristol Freighter aircraft. Recently this squadron is using Hercules C-130 and Casa, CN-235. This squadron always came up to the nation's expectations in the hour of need by extending all out support and provided relentless assistance to the victims of flood and earthquake. During the 1965 war, this squadron was modified as bomber squadron and then CAS, Air Marshal Nur Khan himself led the mission to drop bombs in enemy territory. This squadron has also a unique honour of participating in World War-II. 
[10]
  No 6  Squadron
75 year of Squdron No 6
No 6 Squadron , the oldest squadron of Pakistan Air Force (PAF), celebrated its 75th anniversary in a grand ceremony at PAF Base Nur Khan on Sunday 3rd December 2017 . A well crafted documentary, encompassing the glorious history of this magnificent squadron was also shown in the ceremony. The Air Chief unveiled a commemorative postage stamp, which has been issued by the Pakistan Post to pay tribute to the services rendered by No 6 Squadron during the past 75 years. Addressing the audience, the Air Chief said, "PAF has remained at the forefront in the war on terror and has gained invaluable lessons in our decade and a half engagement in this war. In this context, the Squadron has played a decisive role in Operation Zarb-e-Azb. 
[11]
75th Aniversery
Inauguration of New Air Base
Pakistan Air Force (PAF) has added another air base in a landmark event in its history. PAF Base Bholari district Jamshoro has become operational and was inaugurated recently. The inauguration ceremony of a newly established main operating base, PAF Base Bholari, was held on December 25th. PAF says that to show reverence to the father of our nation, this landmark event has been arranged on his birth anniversary. The great Quaid had chalked out a future vision for the PAF, when he directed the PAF rank and file to make it a potent air force, second to none. Chief of the Air Staff, Air Chief Marshal Sohail Aman, was the chief guest and Chief Minister Sindh Syed Murad Ali Shah was guest of honor. Addressing the occasion, Air Chief Sohail Aman highlighted the importance of this new air base in defense of Pakistan, especially Karachi. "Indeed, PAF Base Bholari is a project of strategic significance for capacity enhancement of Pakistan Air Force in operational domains, both over land as well as at sea. With establishment of the Base, PAF would be able to support the land operations of Pak Army and Navy more efficiently." said the Air Chief.  
[12]
Inauguration Inauguration