Pakistan Software Houses Association for IT & ITES is the only trade body representing the IT & IT Enabled Services part/area in Pakistan.It was founded in the year 1992, mostly to (help increase/show in a good way) and develop the software and services industry in Pakistan and to protect the rights of its members. P@SHA is the only non-profit organization that helps the IT industry in Pakistan be heard in the worldwide performing area.
| Title | Description |
| --- | --- |
| Details | |
| Type: | Nonprofit organization |
| Full Name: | Pakistan Software Houses Association |
| Traded As: | IT and ITES (P@SHA) |
| Industry: | Information Technology (IT) |
| Founded: | 1992 |
| Won: | Several Asia Pacific ICT awards |
| Location: | Karachi Pakistan |
| Origins : | Pakistan |
| Area Served : | Pakistan |
| Chairman: | Barkan Saeed |
| President: | Jehan Ara |
| Vice Chairman: | Ali Syed |
| Other Key Members: | Shahzad Shahid, Shahjahan Chaudhary, Abdul Aziz, Atif Mumtaz, Faizan Siddiqi, Jamal A. Khan, Khurram Samad, Zafar Khan |
| Vice Chairman : | Haider Altaf Nanjua |
| Treasurer : | Jawwad Ahmed Farid |
| Secretary General: | Shehryar Hydri |
| Website: | http://pasha.org.pk/ |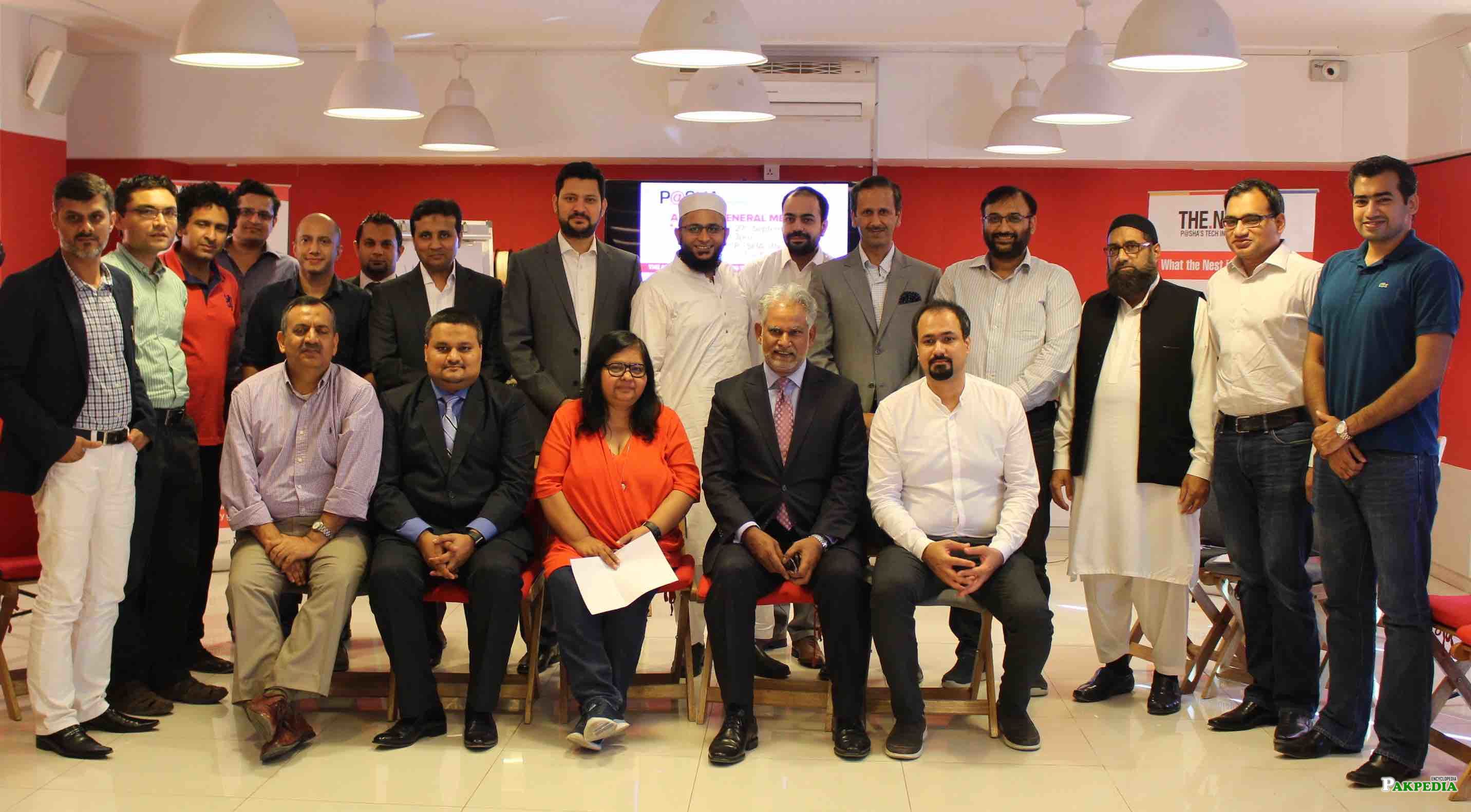 Overview
Aiming to protect the rights of its members; P@SHA tried to convince (a lot of people) with the government to start policies and create a (surrounding conditions) that would attract more firms to join the industry. Over the course of the last fifteen years, P@SHA has broadened its scope to include other IT enabled services companies such as Internet Service Providers, Call Centers etc. Pakistan Software Houses Association for IT and ITES (P@SHA) was started by some software houses in an attempt to create a functional trade association for the IT industry in Pakistan.
Now a Days
Today over three hundred and fifty companies are active members of P@SHA, this way (showing or proving) how in the long run P@SHA has (accomplished or gained with effort) its aim to help firms establish themselves providing help to help them gain access to possible clients, locally and (in other countries).[1] Now a Days
Industry
P@SHA acts as a voice of the industry.Over the years it has dealt with issues that no company could manage single handedly, such as providing input on policies , laws (and law making) and (rewards or reasons for doing something) related to the industry, for organizations in the IT industry. Sponsored career events and (money paid for working) surveys are also managed and did/done regularly to help in the growth of an energetic/changing part/area.
Government
P@SHA has made consistent efforts to make sure that the right policy frame works are employed for continued growth and development.Efforts to (help increase/show in a good way) Pakistan's IT industry (in other countries) are being channeled through trade and technical delegations sent to all corners of the world.The Government is also being encouraged to act as a helper/planner in creating a certain (state of always working or appearing the same way) in growth rates.
Won Several Awards
P@SHA has gained (being known around the world) by having won (more than two, but not a lot of) awards in the Asia Pacific ICT awards. Pakistani companies are involved in leading edge work, by that/in that way helping the software, services and (paid someone else to do something) industry grow at a huge pace.[2] Overview
Startup Submissions Ahead of Contests in 3 Cities

The contest was now seeking startup admissions ahead of the Launchpad events in Karachi on June 22, Lahore on June 25, and Islamabad on June 27th.P@SHA Launchpad 2013 Open for Startup Submissions Ahead of Contests in 3 Cities.Later, in June Karachi, Lahore, and Islamabad, startups from Pakistan given a chance to showcase and explore their products/services at P@sha Launchpad 2013.The winners of the competition are given extended teaching assignment after the event and a Rs 200,000 ($2,000) cash prize to help them develop their product or idea.There was 9 winners overall at P@sha Launchpad with a winner in each city from the following categories: 
Innovative idea for an ICT product/service
Startup with an innovative ICT product/service
Innovative idea which uses ICT for social impact
Basic Purpose
P@SHA, the organizer, says the purpose is to create a (raised, flat supporting surface) for young people with great ideas and early-stage companies with new and interesting products. Small business starters are given the opportunity to pitch in front of a panel of judges who probe your business intelligence and common sense and (success plans/ways of reaching goals), make suggestions, help with market positioning, give teaching, and possibly make an investment.[3]  Basic Purpose 
Chairman
Barkan Saeed
CEO at Vizteck,he has strong background in strategic execution, architecture, marketing automation, CRM automation and digital solutions.  He co-founded Polar Strategy, a Sugar CRM reseller partner providing CRM automation and marketing automation solutions. Also Co-founded Vizteck, which is a digital platform application development company mostly working with startups and also investing in them.He is passionate about #startups and #executive learning and manages a group by the name of Shana Bashana with 40+ tech executives. The group uses regular meetups between members as a way for executive learning.
Senior Vice Chairman
Ali Syed
As the CEO & founder of 7Vals, Ali Syed is managing a product suite focused on optimizing business processes through improved information workflows. Their products are used by the likes of NASA, Netflix, NBC Universal, Disney, John Deere, BBC, and CBC. Ali holds an MS(CS) from UIUC and has worked for F500s and startups ranging from Sun Microsystems to TRG.
Vice Chairman
Haider Altaf Janjua
Haider Altaf Janjua – Founder & President  Jtelemarketing. A 17 year old high school drop out – who set foot in the BPO industry 14 years ago. Today in Jtelemarketing he operates one of the largest BPO's in the country – A company he founded Ten Years ago with 4 Employees and just $ 1000 in the bank. Now a venture employing over 600 People –  Jtelemarketing has become the epitome of success not just in the industry but in corporate Pakistan, Inspiring Young Pakistanis to venture out and pursue their dreams.
Treasurer
Jawwad Ahmed Farid
Jawwad has served as CEC member and treasurer on multiple occasions, mentors the P@SHA Asia Pacific ICT Awards delegation, volunteers time for the judging and selection of PASHA ICT Awards companies.Jawwad's speciality is enterprise risk systems for the financial services sector, he is a Fellow Society of Actuaries and an MBA from Columbia business school. He is also an alumni of FAST ICS Karachi – Class of 1992.
Secretary General
Shehryar Hydri
As Secretary-General, Shehryar will be responsible for all financial, operational and strategic matters of P@SHA under the guidance of the recently elected CEC and Chairman.Shehryar has two decades of diverse experience as a Tech Entrepreneur and Marketer, founding and scaling cross-functional teams that have delivered products and services for some of the top brands in the world.Prior to joining P@SHA, Shehryar was the Director, Marketing & Operations at Convo and a member of the Convo board. He also served on the Advisory Board of Ingrain.io (formerly Groopic) which was recently acquired by KeepTruckin.Shehryar also co-founded Trango Interactive, one of the pioneering game development and CGI studios of Pakistan. Trango was nominated in the Red Herring Asia 100 list within two years of its formation and delivered world class content for some of the most well known games and consumer brands in Europe and North America. He did his MBA from IBA Karachi.
President
Jehan Ara
Jehan has 30 years' experience in Marketing, Communications and interactive new media in Hong Kong, the Far East, the UAE and Pakistan. She is a motivator, an entrepreneur, a social activist and a strong propagator of extending the power and use of Information and Communication Technologies beyond pure traditional business, to empower and enable communities. She is a regular speaker at seminars and conferences and at colleges and universities across Pakistan and the region. She also writes for various industry publications.Policy Advocacy through the use of cutting edge technology is one of Jehan Ara's passions. Cyber Crime, Privacy and Data Protection legislation are some of the things she is advocating for. She is currently also part of an initiative called Bolo Bhi which is an organization focusing on research backed advocacy.
Contact Information
Regional Office
Address:Room 17, 9th Floor,Arfa Software Technology Park 346 B Ferozepur Road Lahore
Phone: +92 42 35880062 ext: 1914
Secretariat Email: secretariat@pasha.org.pk
President's Email: president@pasha.org.pk
For Member Services write to them at services@pasha.org.pk