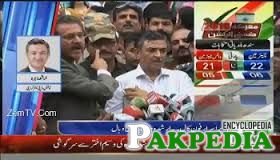 History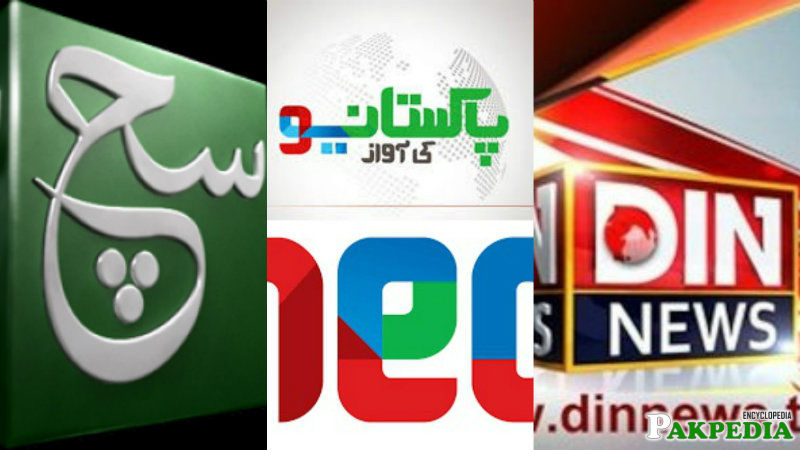 A new television channel named Neo TV is to hit the airwaves on May 15 with all necessary arrangements having been completed. Neo TV is a project of Nai Baat Media Network that has already been publishing an Urdu-language daily newspaper from different cities of the country. "Neo has been derived from the Urdu word 'Nai Baat.' Primary objective of the channel is same as Nai Baat has been doing - providing reliable information," says Chaudhry Abdul Rehman, chairman Nai Baat Media Network, in one of his video messages on the channel's Facebook page. Rehman says that it is an age of cultural war and Neo will act as defender of the country's ideological boundaries besides bringing newness and freshness in the routine media industry. 
[2]
A new television channel named Neo TV
About
Neo believes in ethical journalism and adheres to the highest standards of reporting, with due accuracy and impartiality.
Impressum
Neo Television: A reflection of positive, proud and resilient Pakistan.
Name derivation
Neo is derived from 'Nai Baat' the name itself promises innovation and newness. Nai Baat's vision is to serve the Pakistani nation along with the inspiration to rebuild Pakistan. Essence is the patriotic spirit. The group also owns famous network of Colleges in Punjab. The group is owned by Chaudhry Abdul Rehman. 
[3]
Name derivation
Summary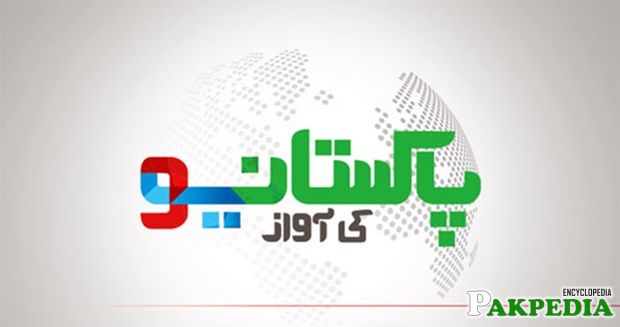 Neo TV (other names: Neo News) is an Urdu language Pakistani news channel based in Lahore, launched on 15 May 2015. Neo believes in ethical journalism and adheres to the highest standards of reporting, with due accuracy and impartiality. Neo TV is part of the Nai Baat media group, which made a direct hit at Bol Network with its tagline, Koi Bara Bol Nahi, last year. The media group already has a news channel, Nai Baat News, and an Urdu daily, Nai Baat. In times, where each news channel has its own agenda behind airing news and current affair programs, with a big name controlling everything behind the scenes, it feels refreshing to see a news channel to launch with an impartial view. Neo TV all set to launch today, 15th May 2015, claims to be Pakistan's only ideological line of defense in times of war of propaganda, where misinformation rules the news channels. Neo TV is headed by renowned film-maker, Shahzad Nawaz, acting as the CEO of the channel. Nawaz revealed the logo for the news channel back in March, which has the colors blue and green adopted from the Nai Baat channel's logo, while the color red is added as a symbol of urgency that every news channel embodies. The creative maestro, Shahzad Nawaz, will also be seen hosting a talk show at the upcoming news channel. The new news channel promises to set new standards in the line of journalism and stick to superior standards and ethics for an honest media landscape in Pakistan. According to a Facebook stats, Neo TV claims that in spite of not having launched yet a large number of people are talking about the new channel than of those more established competing ones like Geo TV, ARY and Samaa. The stat figure takes yet another hit at Bol Network by portraying that only 1% of Facebook users are talking about the long delayed media network. 
[4]
summery of neo news hd
PEMRA Warning
The Council of Complaints of Pakistan Electronic Media Regulatory Authority (PEMRA) on Thursday recommended imposition of fine of Rs 200,000 on Neo television for failure to edit its programme "Tabdeeli". PEMRA warning to TV channels over excessive Indian content In this programme, Zaid Hamid used defamatory remarks against politicians, scholars, advocates, judges and journalists. The council held its 65th meeting in Lahore at PEMRA Regional Office under the chairmanship of Dr Mehdi Hassan, a PEMRA press release said. PEMRA issues show cause notice to ARY Dr Mehdi Hassan while hearing a separate complaint filed by Saleem-ud-Din, Nazim of Amoor-e-Amma Rabwa against Channel 92 and Neo TV on telecasting a program on Ahmadia community, commented that as per Constitution of Pakistan and philosophy of founder of Pakistan, Muhammad Ali Jinnah, all citizens of Pakistan have equal rights. In response to a public announcement made on Facebook by Orya Maqbool Jaan, the anchor of Neo TV made a personal appearance before the council. PEMRA issues show cause notice to TV channel for violating national interest Orya Maqbool Jaan, accompanying more than a hundred lawyers and other people entered the conference room of PEMRA Regional Office Lahore and raised slogans. It was requested by the council that first let the Council decide whether the complaint was maintainable or not. However, the unruly crowd continued to raise slogans. 
[5]
PEMRA fines on private television channel
Covering Stories
Neo TV will be covering stories and news from politics along with current affairs and economy round the clock. Scope of transmission is not only restricted to current affairs but Showbiz related content will also be broadcasted. Neo TV's management has received many messages of congratulations on the eve of launch of their channel. Prime Minister Nawaz Sharif also congratulated the management. Governors and Chief Ministers of all the provinces also sent separate messages of congratulations to the management of Neo TV. Prime Minister in his message to Neo TV was hopeful of Neo's contribution in strengthening democracy in the country along with stability of Pakistan. Neo will be broadcasted 24 hours a day and 7 days a week. The 'Nai Baat Media Group' also publishes an Urdu Daily Newspaper 'Nai Baat' from multiple cities. 
[6]
NEO NEWS TV CHANNEL LAUNCHED
Current Programs
Jamhoor
Ikhtilafe Note Babar Awan Kay Saath
Tabdeeli Reham Khan Kay Saath
Pukaar
Halwa Puri
Sawa Teen (Comedy Host Series)
Dastak
Harf-e-Raaz (Talk Show)
Contact
Lahore Head Office 4NAGulberg-IILahore
Phone:+92 423 8106500
Fax:+92 423 8106501
Email: info@neonetwork.pk, careers@neonetwork.pk
Azhar Chaudhry, Head of Distribution, +92 340 8881814
Islamabad Office
House No. 5, Street 79, Sector G 6/4 Begam Sarfaraz Iqbal Road Islamabad.
+92 300 8410908
+92 51 2831213/2831221