Nehru Adressing to indians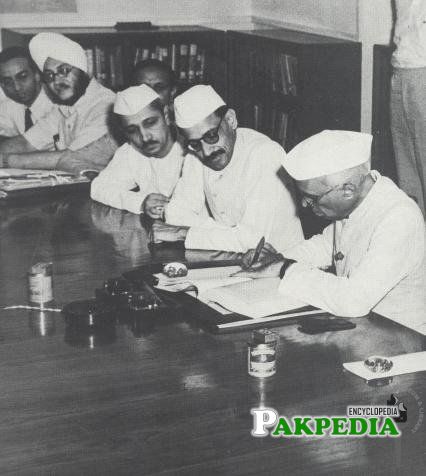 Sign on Report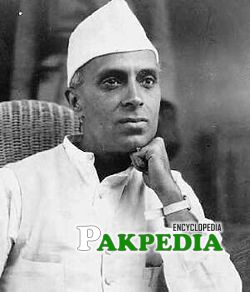 Jawaharlal Nehru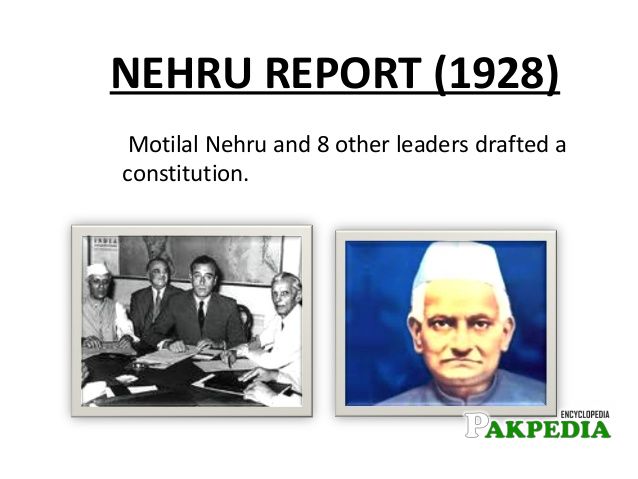 Members of Nehru Report
Nehru with Quaid-i-Azam
Nehru Report
In 1928, a committee was established by the All-Parties Conference to try to define some principles which might govern a future Indian constitution . In part , this was a response to British taunts that the Indian Parties , although critical of all British reforms , could not produce anything more acceptable. The committee's other aim was to pre-empt the publication of the Simon Commission set up by the British by proposing recommendations of their own. The chairman of this new committee was Motilal Nehru , a lawyer and the father of Jawaharlal Nehru and compromised various parties including a member from the Muslim League. The committee was able to produce the report in 1928.
Main Points of Nehru Report
The Nehru Report stated that dominion status for Indiaat par with Austrailia and Canada , was their immediate aim , together with a two-tier Parliment for the ' Commonwealth of India'. The main controversy regarding the nehru Report was over the question of Muslim Rights. The committe believed that if full religious liberty was granted there was no need for separate electorates. The re-emergence of the old belief of Hindu nationalist that separate electorates only divided the 'Indian' population was a death blow to the old Hindu-Muslim unity which had briefly flourished in the period from 1916 to 1920.
Muslim League
Even worse , as far as the Muslim League was concerned, the Nehru Report went on to say that there should be no reserved seats for Muslims at the center and that the concept of weightage should be abolished. The Muslim League envisaged a loose federation in the future in which the provinces would have the right to decide matters like education and finance . This vision was rejected by the Nehru Report which stated clearly that India should have a unitary from of government with a strong center . One of the two Muslims on the committee of the Nehru Report , Shoaib Qureshi , officially disagreed with the findings but his objections were ignored. The only good thing to come out of the Report, as far as the Muslim League was concerned , was that it united all shades of Muslim opinion against the Nehru Report with almost unanimous condemnation . The Nehru Report was initially produced to demonstrate to the British that the Congress Party could produce a constitution acceptable to all shades of political opinion . With hindsight, however , the Nehru Report marked the end of any future cooperation between the Congress and the League . Leading Muslim figures who had earlier advocate close links with the Congress, such as Jinnah and the Ali brothers, were disillusioned with the Congress Party and were never to trust it again . 
[1]
Nehru Report