Neelum valley is one of the beautiful places of Azad Kashmir and it named after the river which has curves like snake and has blue color. It is also called as the PARASIDE OF KASHMIR. There is a contradiction that this valley was named after a precious stone called Neelum. Neelum Valley is located in the Kashmir Region and to the North & the North East of  Muzaffarabad  and running parallel to the  Kaghan Valley . It is different from it by snowstorm covered mountain which are 4000 meters higher than the ocean level. It contains about 370 large and small villages. It mostly contains hills and mountains with great valleys. The valley has thick forest, streams and rivers. This valley is dipped in most amazing beauty and attracts lots of tourists from within the country and other foreign countries as well. The valley can be approached from two different points. One from Kaghan Valley and the other is Noori Top. Besides these two it has many minor passes as well.[1] history pak – com [2] Neelam Valley – About
| Title | Description |
| --- | --- |
| Information | |
| Location: | Pakistan |
| In Urdu : | وادیِ نیلم |
| Type: | Valley |
| Local Language Name: | Urdu or Kashmiri or Pahari or Hindko |
| Coordinates : | 34.5891°N 73.9106°E |
| Valley shaped : | 144 km long bow-shaped thick forested |
| Above sea level: | 4,000 meters (13,000 ft) |
| Historical Places: | Sharada Peeth in Sharda and Janawai town |
| Towns and villages: | Kundal, Shahi, Jura, Athmuqam, Keran, Dudhnial, Arang Kel |
| Details | |
| Province: | Azad Kashmir |
| District: | Azad Kashmir District |
| Elevation: | 1,615 m (5,299 ft) |
| Total Area: | 4,000 meters (13,000 ft) |
| Population : | 126,000 |
| Time zone: | PST (UTC+5) |
| Area dialing code: | 13231 |
| Languages: | Urdu,English,Pothohari,Pushto |
| Situated : | North-east of Muzaffarabad |
| Running parallel: | To Kaghan Valley |
| Connected from: | Muzaffarabad by Neelam road |
| Vans service: | Only available from Muzaffarabad |
| Reach remote areas: | Jeeps and horses are available to reach |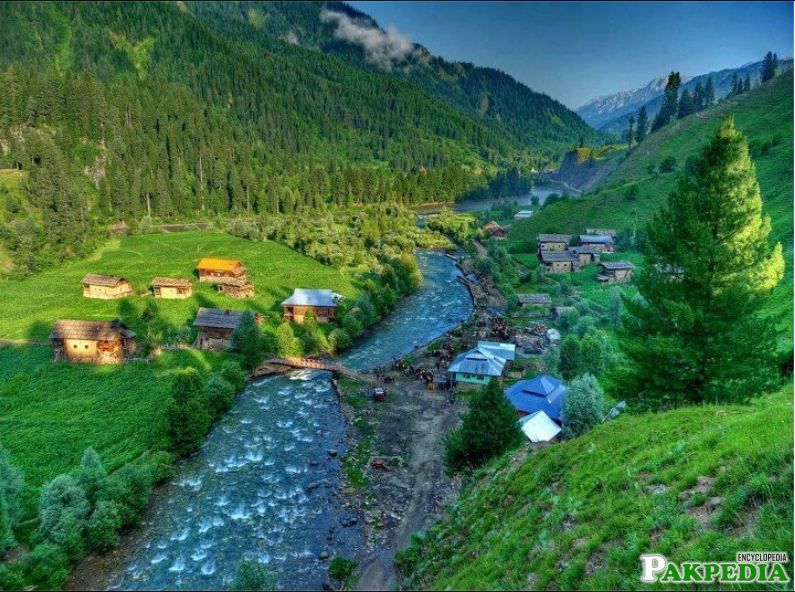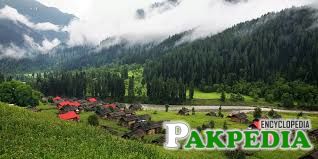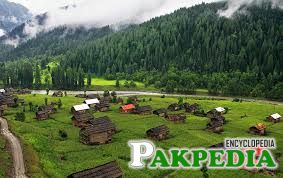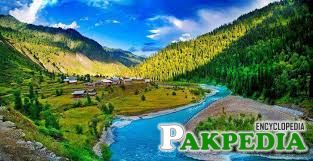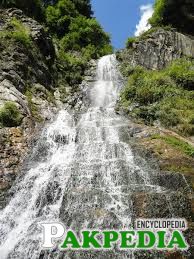 About
History

Neelam Valley is a 200 km long bow-shaped deeply forested region in  Azad Kashmir ,   Pakistan . It is consist of Neelam District has two tehsils Athmuqam and Shardah. Neelam Valley is situated at the North & North-East of  Muzaffarabad , running parallel to Kaghan Valley. The two valleys are only separated by snow-covered peaks, some over 4000 meters above sea level. Excellent scenic beauty, panoramic views, towering hills on both sides of the noisy Neelam river, lush green forests, enchanting streams and attractive surroundings make the valley a dream come.The valley is connected from  Muzaffarabad  by Neelam road, which leads up to Kel. The road condition from Muzaffarabad to Athmuqam is very good and suitable for any kind of transport. From Keran to Kel road condition is not well and not suitable for low floor vehicles. In winters road onward Keran block due to heavy snowfall and it is very difficult to reach upper parts of the valley. Vans serve is only  Muzaffarabad  to Athmuqam after every 30 minutes. Buses run daily between Muzaffarabad and Kel in good weather. Jeeps and horses are available to reach remote areas of the valley. Communication.The valley has GSM coverage only two stations Kundal Shahi and Athmuqam. In Tehsil Athmuqam up to Dwariaan landline phones are available for communication. Accommodation.Rest houses and lodges of AJK Tourism and Archeology Department are located in Keran, Kutton, Dawarrian, Sharda, Kel and Taobat for tourists stay. Some private hotels and rest houses with basic facilities are also located there. [3] neelumvally – blogs
Location
About 240 km long bow-shaped deeply forested picturesque Neelum Valley dipped in beauty  is situated at North and North-East of  Muzaffarabad  in Azad Kashmir,  Pakistan , running parallel to  Kaghan Valley . These two valleys are only separated by snow-covered peaks, some over 4000m above sea level. Excellent scenic beauty, panoramic views, towering hills on both sides of the noisy Neelum river, lush green forests, enchanting streams and attractive surroundings make the valley a dream come true.[4] pakistan ki sair – blogs
Climate
Traveling during May to October from the scorching heat of plains to the high land basin of Neelum Valley is indeed an escape from hell to the cold breezes of paradise. The temperature remains in between 65°F to 90° F during the summer. The upper portion of the area normally receives first snow fall in the month of October and at some times even during September.[5] Climate of – Valley
Places To Visit
Some of its famous places like Shounter Pass, Chita Khata, Ratti Gali, Baboon, Noori Top, Sharda, Kel, Surgon and many more are mentioned by famous tourists like Mustansar Hussain Tararr etc. Tararr even wrote a travelogue on after visiting there. The three rivers present in this area are Jhelum, Neelum and Poonch.[6] Place to Visit – Neelam
Historical Places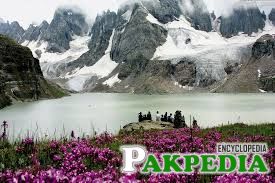 Kundal Shahi
The village is located 74 kilometers (46 mi) from  Muzaffarabad  on the bank of Neelam River.
Jura
The most popular and most populated area in district neelum is jura, which is famous for its Bazar and its beautiful places and highest mountains. There are many colleges, private and government schools, hospitals and other facilities. In the village the Awan Family is mostly available.[7] Jura Detail – Info
Dudhnial
It is a very famous and beautiful town of Neelum Valley. There is a government college, Girls high school and Hospital and other government offices. There are many shops and restaurants. Private rest houses facility is also available there.[8] Tehjian – spot.com
Tehjian
Tehjian is most beautiful Village of Neelum Valley. Total Population of Tehjian is nearly 5000, There is 40 years old Middle School, but for highly populated village there is no Post Office or Basic Health Unit. Few private hotels and a tourist hostel of AJK Tourism Department located there for tourists stay.
Lakes
Ratti Gali Lake
Ratti Gali Lake is located in Neelam valley at the altitude of 12,130 feet (3,700 m). The lake is accessible from Dowarian by a 17 kilometers (11 mi) jeepable track and then 2 km hiking trek. Dowarian is the base camp to this lake.
Chitta Katha Lake
Chitta Katha Lake is located in Shonter valley, a sub valley of Neelam valley at the altitude of 13,500 feet (4,100 m). The lake is accessible from Kel by a 20 kilometers (12 mi) jeep track and then 5 kilometers (3.1 mi) hiking trek. Kel is the base camp to this lake.
Shounter Lake
Shounter Lake is a small lake located in Shounter valley at the altitude of 10,200 feet (3,100 m). It is accessible from Kel by a jeep track.
More imformation about Neelam Valley
Culture
The people of districts Kotli,Mirpur & Bhimber, are simple, truthful and deeply attached to their land. The culture of this area resembles to that of the adjoining area of  Punjab . People here mostly follow the culture which quite resemble to that of  Punjab .While the district of  Muzaffarabad  has its own distinctive culture. The people are intelligent, hard working and are skillful. As it is the capital of AJK so it quite established and people here are educated and sophisticated when you compare with the other areas of the neelum valley.[9] Neelam Valley – Culture
Dressing
Men of these valleys wear normal  Shalwar Kameez  and so does the women. The men mostly wear a weskit because in summers also the there is pleasant and cool and when we talk about winters the sweaters and the normal jackets comes into play. Women also wear the  Shalwar Kameez  and you wont see a single lady wearing a tight jeans or t-shirt. Women of these valley like to cover their faces aswell and mostly all of them wear a Burka or if not this than cover themselves with duppata and hence [10] Dessing of – Poeple
Language
The official language which is spoken in this valley is Urdu because it can be understood by mostly anyone in the valley so that the sole reason for it. The local mix of people including Kashmiris speaks their own local languages Kashmiri or Pahari or Hindko. The few of the people living there also follow Punjabi and Pashto aswell because some Punjabi and Pathan are also doing their business in the valley.[11] The People – Languages
Local dishes
The area is famous for its dishes like Gushtaba. The Kashmiri people love this food and are their most favorite. People eat rice a lot. They don't consider a luch or a meal with not having rice. Tabak Maaz is also quite eaten in this valley and  the preparation of which is considered an art and a point of pride in Kashmiri culture.The valley is no doubt a great place to visit specially with frends and family and in that way can enjoy the beautiful places and the nature aswell as can enjoy the local dishes and the fruits that can be found there. It can be a really good summer outing location where one can spend his vacations to relax and enjoy the wild thick forest and in that way being close to the nature.