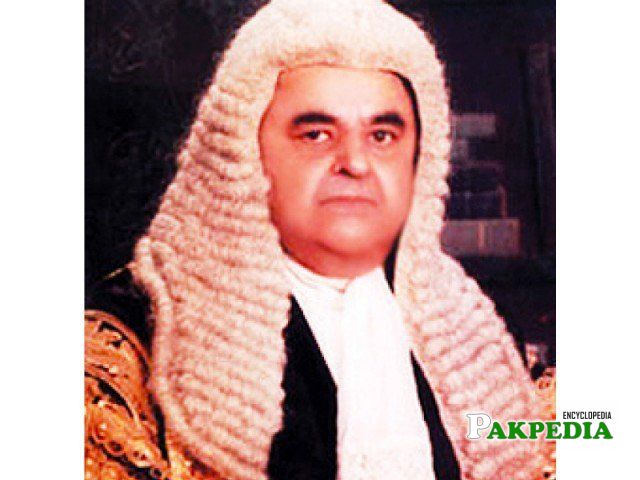 Chief Justice of Pakistan
In His Office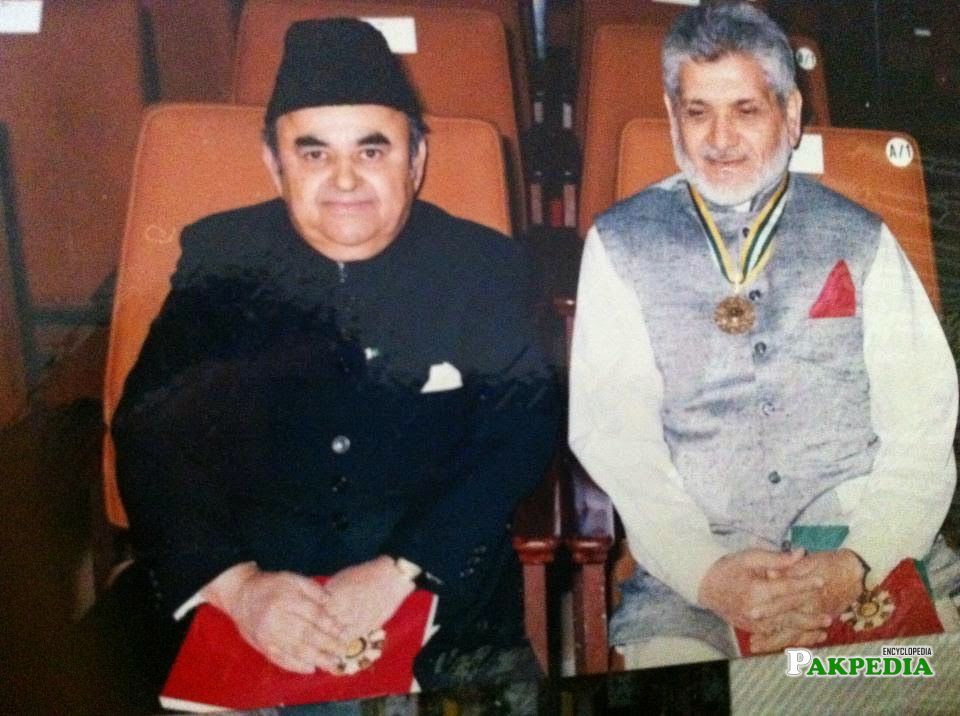 With Mian Mohammad Hanif Tahir
Dr. M. A. Soofi sitting with Justice (r) Nasim Hassan Shah Chief Justice of Pakistan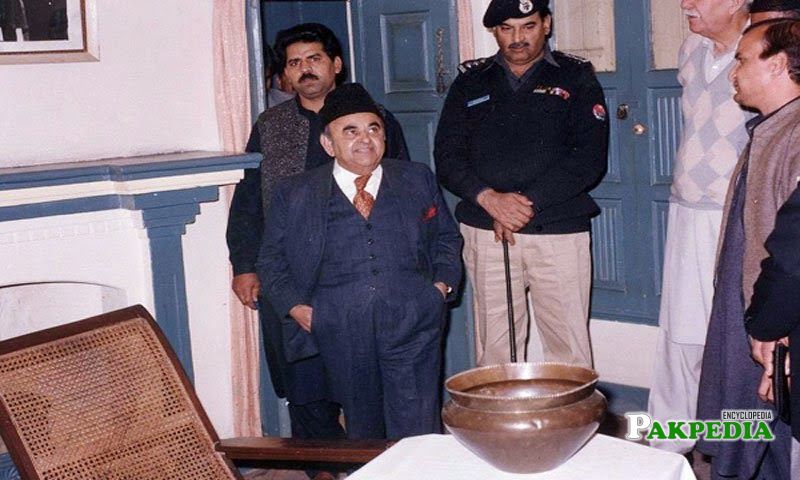 CJP, Pakistani Judge
Biography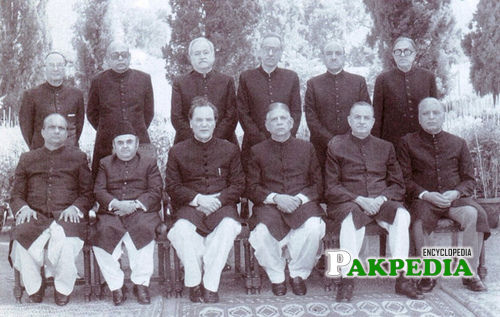 Justice Shah, who served as the
Supreme Court
's top judge between 17 April 1993 and 14 April 1994, was one of the judges who restored Former Prime Minister
Nawaz Sharif
's government after it was dissolved by then president
Ghulam Ishaq Khan
.He was instrumental in passing judgments on the separation of the judiciary from the executive and held proceedings on a contempt of court petition against former army chief General Mirza Aslam Beg.
[1]
Biography
Family and Education
Shah was born on April 15, 1929, in Lahore. His father Syed Mohsin Shah was an advocate and political activist. He did his LLB from the
Punjab University
in 1949 and MA in political science from the
Government College, Lahore
, in 1951.
[2]
Education
The former chief justice earned his Doctorate in Jurisprudence "Docteur-en-Droit" from University of Paris (Sorbonne) and a Doctorate in Political Science from Institute Des Hautes Etudes Internationales of University of Paris in 1954.
Career
West Pakistan Bar Council
Dr Shah was elected as member of the West Pakistan Bar Council in 1964 and of the Pakistan Bar Council in 1966 and was elevated as judge of the high court of West Pakistan on 11 March 1968.
Appointed as a High Court Judge
He was appointed as a high court judge at the age of 39 and was elevated to the apex court in 1977, making him the youngest justice in the history of the Supreme Court and the longest serving judge in the country's history. Shah also had a brief stint as the president of
Pakistan Cricket Board
between 1993 and 1994.
Judgment Against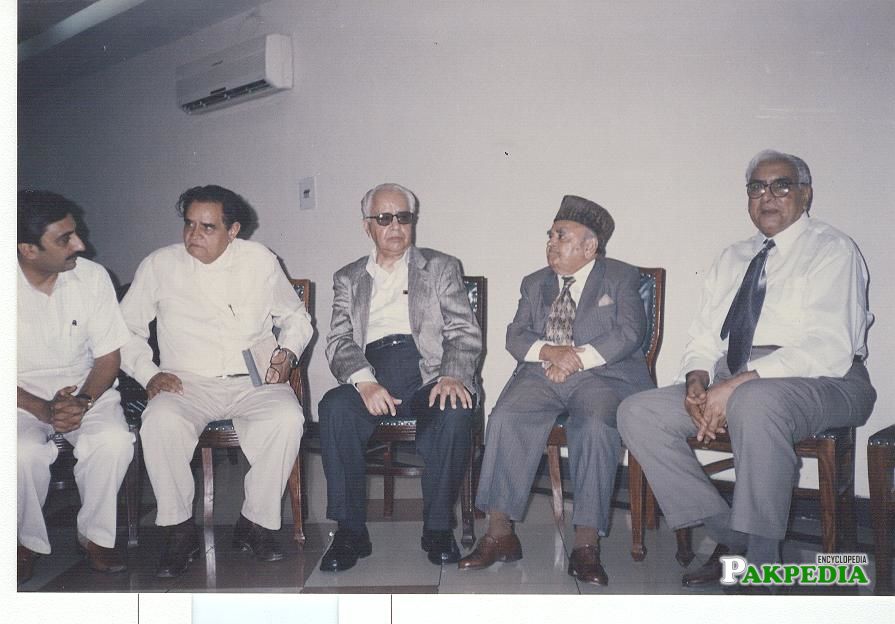 In 1994, Shah found himself at the centre of controversy after confessing that he passed the judgment against former premier
Zulfikar Ali Bhutto
under pressure. Members of Bhutto's Pakistan Peoples Party including his son-in-law,
Asif Ali Zardari
pinned the former chief justice for his murder.
Appointed As Chief Justice of Pakistan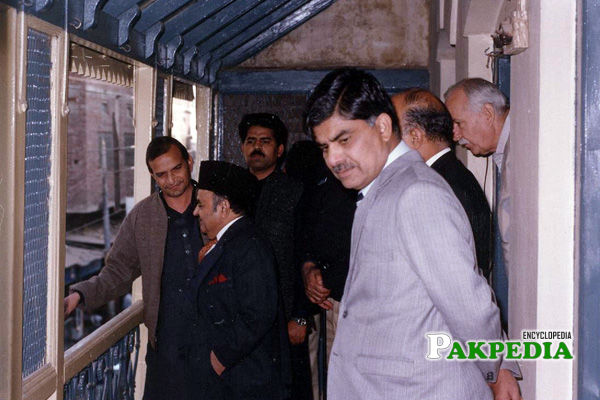 Dr Shah was appointed chief justice of Pakistan and Pakistan Law Commission chairman on April 26, 1993. He was named as one of Pakistan's nominees to the Permanent Court of Arbitra­tion at the Hague in 1959 and served in the position till 1977.
History of the Country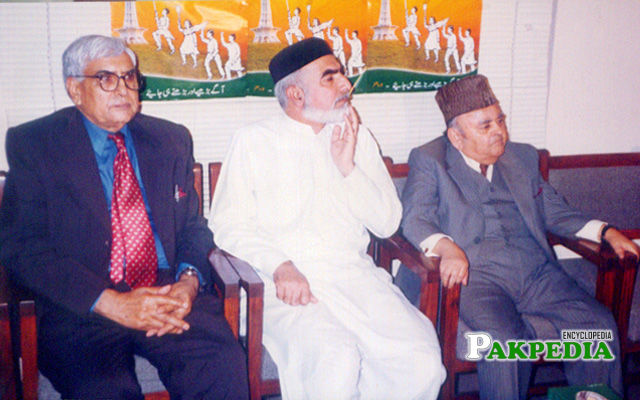 A former president of the Supreme Court Bar Association, Hamid Khan, said that because Dr Shah served as superior court judge for a long time he witnessed tumultuous times in the history of the country.He saw martial laws and "obeyed them". His was the "casting vote" in the Bhutto case."During martial laws and under stress, he proved himself to be a pliable judge," Mr Khan said. "Otherwise he was a good judge and a fine human being."
The Citizens Media Commission Of Pakistan
Dr. Nasim Hasan Shah Was The Founding Chairman Of The Commission
Markazzia Majilis-i-iqbal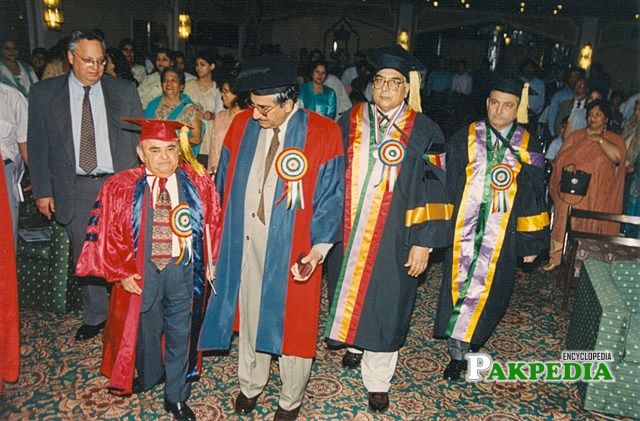 Elected President Following His Time As Chief Justice Of The Supreme Court
Pakistan Cricket Board President
Justice Nasim Hasan Shah has remained President of the Board between 1993 and 1994 and during his tenure an ad-hoc committee was placed on the
Karachi
City Cricket Association (KCCA) whose affiliation with the Board had been suspended after the shock confession in a television interview by Dr Nasim Hasan Shah, a member of the Supreme Court bench which rejected Zulfikar Ali Bhutto's appeal, that he had joined the rejectionists under pressure. The decision led to the execution of Zulfikar Ali Bhutto.
[3]
Pakistan Cricket Board President
Work Contribution
Named "Man of the Decade" for services to Democracy and Rule of Law by the American Pakistan Alliance, Washington D.C. 26 September 1993
Named as one of Pakistan's nominees on the Permanent Court of Arbitration at the Hague in 1959 and continued till 1977
Worked as Editor Supreme Court Reports from 1960 to 1963
Elected as Member of the West Pakistan Bar Council in 1964 and of the Pakistan Bar Council in 1966
Elevated as Judge of the High Court of West Pakistan on 11 March 1968
Appointed Judge (Ad-hoc) Supreme Court of Pakistan on 18 May 1977 being the YOUNGEST in history of the Supreme Court of Pakistan. Made permanent Judge of the Supreme Court on 14 June 1979
Elected President SAARC LAW (Pakistan) January 1992 and President SAARC LAW for entire Saarc Region (1993–1995), Patron Saarc Law: 1997
President of B.C.C.P. 1992 to 1994
Appointed Chief Justice of Pakistan and Chairman Pakistan Law Commission on 26 April 1993.
Elected President "Markazzia Majilis-i-Iqbal" (The Central Iqbal Committee): 21 April 1994
Elected President " Quaid-e-Azam Forum" 3 June 1994
Elected Chairman Electric Power Forum, 1996
Elected President Old Ravians Association, 1997
Appointed Visiting Professor at the Kulliyah of Laws, International Islamic University Malaysia to deliver a course of lectures on the Islamisation of Laws in Pakistan (1997)
Designated Founding Chairman of The Citizens Media Commission, 1998
Elected President of Anjuman-i-Himayat-i-Islam (Association for the Service of Islam),1998.
Death
Former Chief Justice of Pakistan Nasim Hasan Shah passed away on Tuesday 3 February 2015 in
Lahore
after a prolonged illness. He was 86.Funeral prayers of Shah was offered at 58-D, Sir Syed Road, Gulberg-III, at 9am. Pakistan Bar Council Vice Chairman Azam Nazir Tarar said Dr Shah was a great man who overcame his disability and earned a good career. He was a role model for others, Azam Nazir said.
Chairman Azhar Siddique said
Activism Penal Chairman Azhar Siddique said that Dr Nasim Hasan Shah was one of the legends of legal fraternity. He always worked for the rule of law and supremacy of the Constitution. Azhar Siddique, however, said Dr Shah's decision in Zulfikar Ali Bhutto's case was against the norms of justice, adding the deceased himself had admitted negation of right to free trial in that case, which had become part of the Constitution through Article 10-A of the 18th Constitutional Amendment.
[4]
Chairman Azhar Siddique