Namira Salim is an explorer, member of Sir Richard Branson's Virgin Galatic, and the First future space tourist. She is the first Pakistani to have reached the North and the South Pole. She is a creative person who is guided by her intuition and has also served as an honorary Ambassador of Tourism for Pakistan appointed by the Ministry of Tourism. This article has all the information about Namira, including Namira Salim Biography.
| Title | Description |
| --- | --- |
| Personal | |
| Name: | Namira Salim |
| In Urdu: | نمیرہ سلیم |
| Famous As: | Founder Astronaut Virgin Galactic |
| Nationality: | Pakistani |
| Residence: | Southern France |
| Education: | Masters |
| Alma Mater: | Colombia University |
| Religion: | Islam |
| Profession: | Pakistani Explorer and Artist |
| Website: | https://twitter.com/namirasalim |
| Awards : | She bagged various awards |
| Born | |
| Date: | 1975 |
| Place: | Southern France |
| Family | |
| Spouse: | Unmarried |
| Parents: | Salim |
| Siblings : | 2 Brothers |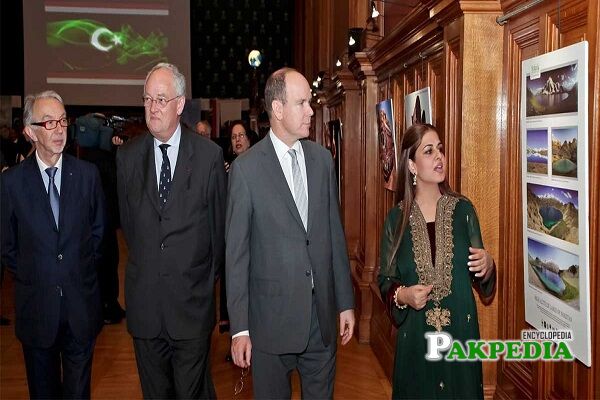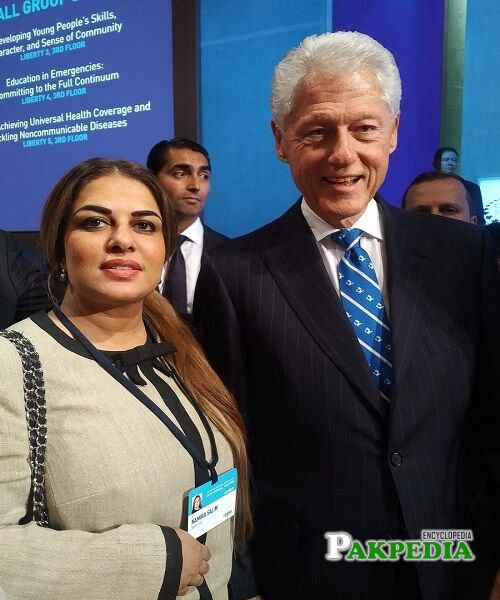 Namira Salim Biography
Namira has achieved a Medal of Excellence from the former President of Pakistan Asif Ali Zardari. She has also achieved awards for her promotion of international peace. She became an important figure when she was announced the founding members of Sir Richard Branson's Virgin Galactic commercial space liner. Soon the government called her the First Pakistani Astronaut in 2006. She is also the founder of Space Trust which is a non-profitable organization to make space as a new frontier for peace.
Namira date of birth
She was born in 1975 in Southern France.
Education of Namira
Namira completed her intermediate from Karachi and then her Bachelor's degree in Business administration from Hofstra University. She also has a Master's degree in International Affairs from Colombia University. In 2007, she qualified at NASTAR Center in the United States and got a Spaceflight Training Certificate to former President Musharraf.
Namira Salim Family
Her father Salim hails from Shiekhupura Punjab while her mother was brought up in Delhi. She has twin brothers who run the business of their father.
Professional Career
Initial Career
Namira was born to a Pakistani family in Karachi. She had a dream of becoming an astronaut right from her childhood. She stated that space had made her DNA and would create arts that were inspired by nights and stars. Namira was just 14 when she got her first telescope and then after two years, she joined the astronomy society that was just formed. Namira was the first female member of it. According to her, they used to organize sky-gazing parties that were continued in the United States as well. 
She continued her activities that were related to space being a student in the college. In 2005, she was first exposed to the areas of her interest. She learned about Sir Richard Branson's spaceflight company, Virgin Galactic. It is a spaceflight company within the Virgin Group that makes commercial aircraft and provides flights to space tourism. Soon after a year, she joined the company as its founding member. She was shortlisted among 100 space tourists out of 44000 candidates and was personally introduced by Branson to the world. 
As a Skydriver
After she was called a professional astronaut by the government of Pakistan, she spent two years conquering the south and the North Pole and then became the first Asian skydiver. She accomplished the achievement of skydiving from Mount Everest. Since her first involvement with Virgin Galactic, she has remained loyal. In 2014, when Virgin Galactic crashed, she remained loyal to the company and was the only female founder to appear in live programs of British Broadcast and print media. 
While talking in an interview, she said that she was a healthy person, one with blood pressure and heart-related problems cannot travel the space. According to her, the space travel had a bright future, and the cost was decreasing time by time. She called astrology more than a science. She said God lives there.
Space Trust
Namira is also the founder of the Space Trust. She is a promoter of space flight that is called as the new age of exploration. Namira advocates the peaceful use of space and is pioneering peace expeditions to the three poles of the world. She was the first Pakistani to reach the North and the South Pole in 2008. The trust aims at promoting space as a new frontier for peace. She also strives for innovative solutions to the problems of the world
Creative Side of Namira
She is a very creative person and calls herself as a decorative artist. She has created poetry, art, and sculpture and designed jewelry. According to her, she is inspired by European decorative art. Her jewelry is sold under the brand named 'Namira Monaco.' She held her exhibition in 2002. It was called Peace Making with Nation Soul. It was the part of the UN General Assembly session for Children. Before this, she had also held a solo exhibition in 2000 named as A Soul Affair. In 2011, she launched a documentary Beyond the Poles.
Honorary Diplomat
In 2011, she was authorized as an honorary consul of Pakistan to Monaco. Before this, she was also appointed as the Honorary Ambassador of Tourism by the Government of Pakistan.
Namira Salim Awards
The former president Asif Ali Zardari awarded her with Tamgha-e-Imtiaz in 2011. After two years, she was awarded the power 100 trailblazer and placed in Women Power 100 list.
Namira Saleem Books
She is a contributing author of a book Commercialization of Space, opportunities, and Challenges. It was published in 2014. She is also writing another book that will depict her personal story.
Social media Accounts
Her social media accounts include