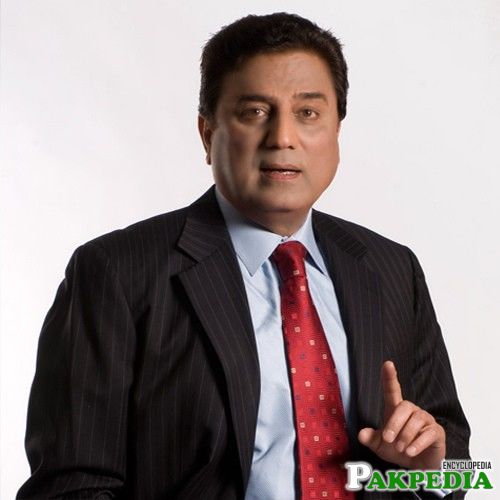 Naeem Bokhari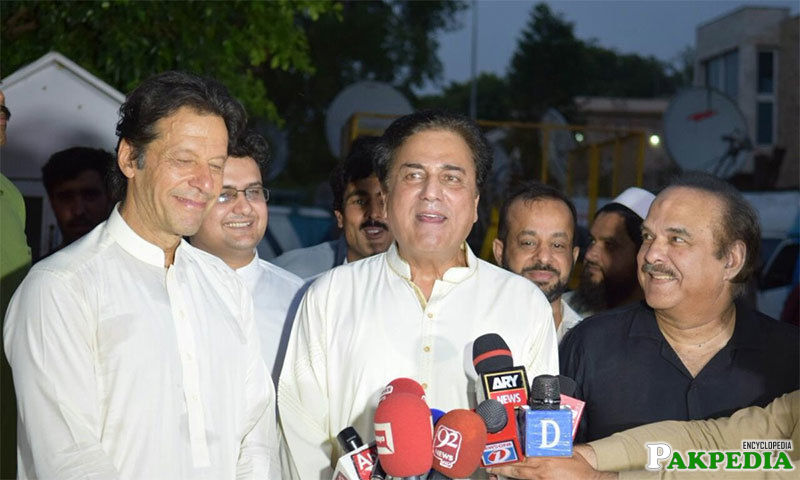 Naeem Bokhari & Imran Khan
Naeem Bokhari
Naeem Bokhari with Family
Naeem Bokhari & friends
Television career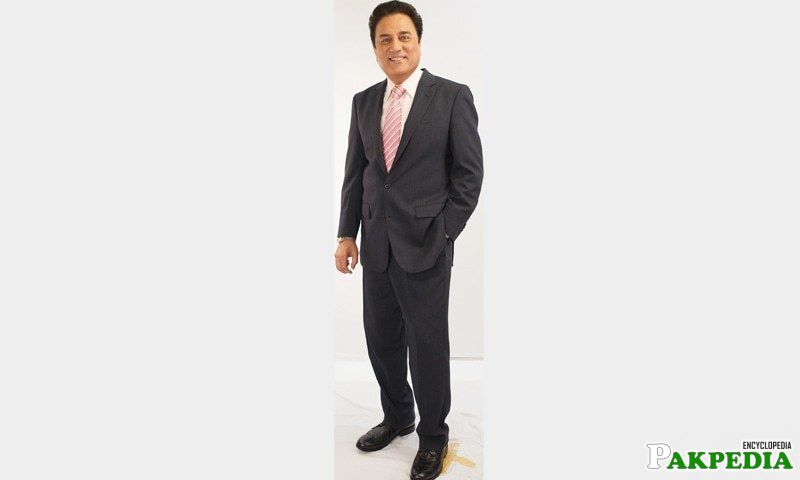 In March 2016, Naeem Bukhari left the political humor show "Khabarnaak" of GEO news channel. Before Naeem Bukhari, Aftab Iqbal was hosting the show. Previously Naeem Bukhari has hosted many famous TV talk shows including "Apne Andaz Se" at HUM TV, "Naeem Bukhari k sath" at DAWN news, "Bila-takaluf" at
PTV
, "Amazing Pakistan" at PTV and "Morning with Farah and Naeem Bukhari" at ATV on which he has interviewed many famous and influential personalities of the Pakistani society. 
[2]
 Television career 
Personal Life
Naeem Bukhari was born in
Lahore
, Pakistan. His father name is Dr Syed Altaf Hussain Bukhari. He is the younger brother of Pakistani fast bowler Saleem Altaf Bukhari who played in 21 Tests and 6 ODIs from 1967 to 1978.Naeem Bukhari married popular Pakistani ghazal and folk singer Tahira Syed on 1975. Bukhari has two children, a son, Hasnain and a daughter, Kiran with her, both of whom are lawyers by profession. In 1990 Naeem Bukhari Divorced Tahira Syed. Bukhari married Tamannah Khan in 1995 and has a son, Abbas and two daughters, Zainab and Noor Fatimah from the second marriage. 
[3]
 Personal Life 
Controversy
On Feb 2007 Naeem Bukhari wrote open letter against Chief Justice Iftikhar Mohammed Chaudhry and created a controversy. On March 2007 Bukhari's letter helped lead to the eventual dismissal of the Chief Justice by President Pervez Musharraf.
Most of the alleged charges against Chaudhry were related to his son Arsalan Iftikhar's police career while he was a doctor in the Baluchistan government.
Bukhari's letter contained the name of Interior Minister Aftab Sherpao, whose ministry had issued orders to treat Arsalan with extra care and then allowing him to get police training along with probationers of the Police Service of Pakistan (PSP Cadre).
The letter mentioned that the junior VVIP got special treatment because of his father. Later, Arsalan was appointed to FIA on deputation after seeking the written consent of the Federal Interior Minister that Naeem Bukhari gave details [4] Controversy  Controversy
Contact details
You can contact Naeem Bukhari on his social media handlers
https://twitter.com/naeembukhariadv?lang=en
https://www.facebook.com/NaeemBukhariAdv/