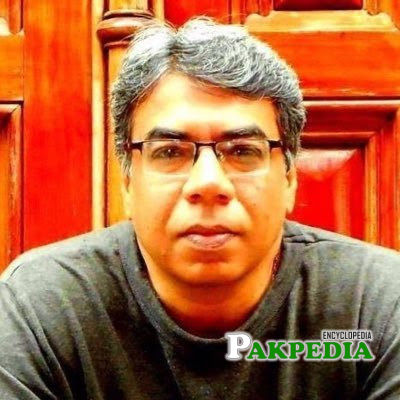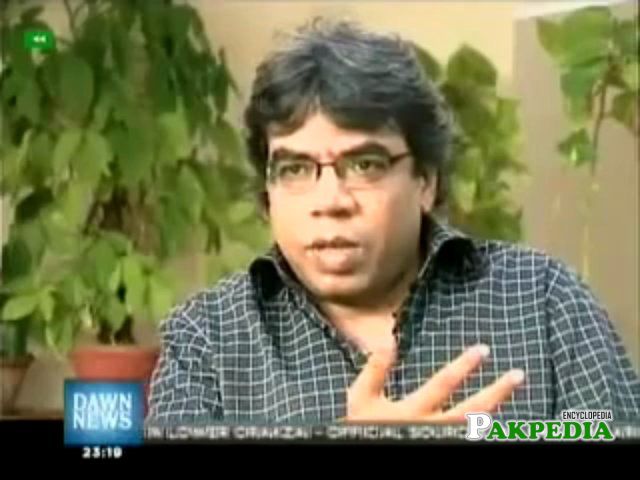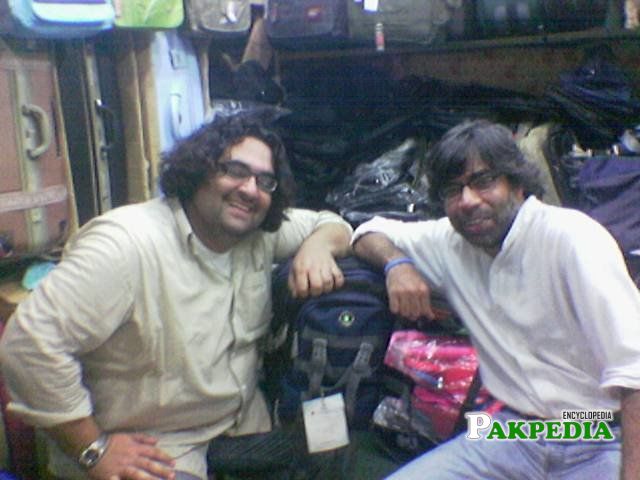 Biography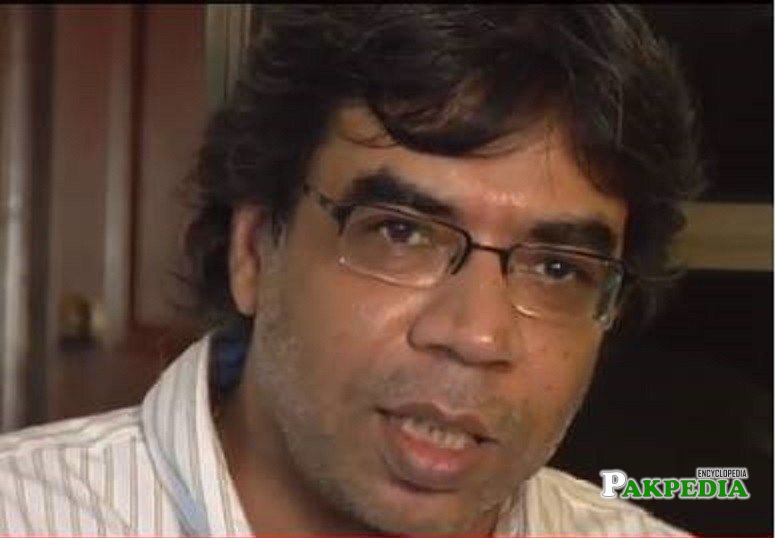 Nadeem Farooq Paracha, or NFP as he is most frequently called, is one of the most famous journalists of
Pakistan
.He initially gained fame in the 1990s as a music critic and tried to interpret Pakistani pop music in its sociopolitical context. Subsequently his range of topics broadened considerably and he has emerged as one of the leading liberal commentator.
[1]
Biography
Family and Education
His father, Farooq Paracha, was a Socialist journalist hailing from the
Attock
District (Makhad) in the north of the
Punjab
and a staunch supporter of the Pakistan Peoples Party (PPP).Nadeem F. Paracha received his early education at the Kabul American School in Afghanistan from 1970 till 1974. His father was based as a journalist in Kabul reporting for the pro-PPP
Urdu
daily, Musawaat.
[2]
Family and Education
He returned to Pakistan in 1974 and joined the prestigious
Karachi Grammar School
from where he completed his O Levels in 1983. He then joined Saint Patrick's College in 1984 from where he did his Bachelors degree in Commerce in 1986.
Joined Student Politics
Nadeem actively joined student politics, first by joining the Peoples Students Federation, the student wing of the
Pakistan Peoples Party
and then forming the St. Pats Socialist Students Federation. He was arrested a number of times for agitating against the right-wing government of
General Zia ul Haq
and for writing and distributing anti-state literature.
Returned to Pakistan
After leaving college, Paracha traveled to India for many months. He returned to Pakistan and joined the
University of Karachi
as a Masters student of Political Science in 1988.
[3]
Returned to Pakistan
He vigorously resumed his political activities by joining the left-wing National Students Federation. He also started writing a column on campus politics for the Star. This got him into a number of clashes with the right-wing politico-religious student groups.
Early Career
At the fall of the Berlin Wall and of Communism in the former Soviet Union, Paracha started calling himself an Anarchist and with a few college friends began publishing an underground anarchist newsletter called The Arousal. It was here that Paracha started to develop his distinct style of writing that was a mixture of mock ranting, madcap humor and early dadaist literature. After being harassed and clamped down by the authorities, he dissolved The Arousal and joined Mag, Pakistan's largest English weekly magazine, as a feature-writer.
Journalist
After working three years for Mag and already bagging a sizable following for his sarcastic tirades against the powers that be, Paracha was asked to leave after he wrote a scathing feature against one of Pakistan's biggest politico-religious parties, the
Jamaat-e-Islami
, accusing them of using funds for the Kashmiri militants to meet their needs for the 1993 general elections that were won by the Pakistan Peoples Party. After a stint as a Concept Writer in various Advertising agencies, Paracha was coaxed by his mentor, Imran Aslam, to join The News International,
Karachi
, of which Imran was Editor. Paracha joined as editor of the paper's popular culture page, Vibes, and columnist.
[4]
Journalist
Countrys Electronic and Print Media
In the late 1990s, hailed as "a bohemian youth icon", Paracha, dejected and rejecting the country's electronic and print media, quit writing and became a deluded recluse. This was also when he again started to have major problems with narcotic addiction.After spending almost four years secluded in narcotic wilderness, Paracha returned to writing in 2003 after suffering a now cured drug habit and a mental breakdown.
Associated As Regular Columnist
He is currently associated as a regular columnist with Pakistan's leading English newspaper, Dawn (newspaper), its website Dawn.Com, Daily Times and the weekly The Friday Times. Paracha has also been writing for Indian newspapers such as Asian Age, The Deccan Chronicle and The Times of India.
Style and Attitude
Though now in his 40s, Paracha is still notorious for his iconoclastic style and attitude and remains to be as elusive as ever. Apart from his pieces on culture, music and society, his short stories and novelettes have also gained a strong following.
Countrys Cultural Scene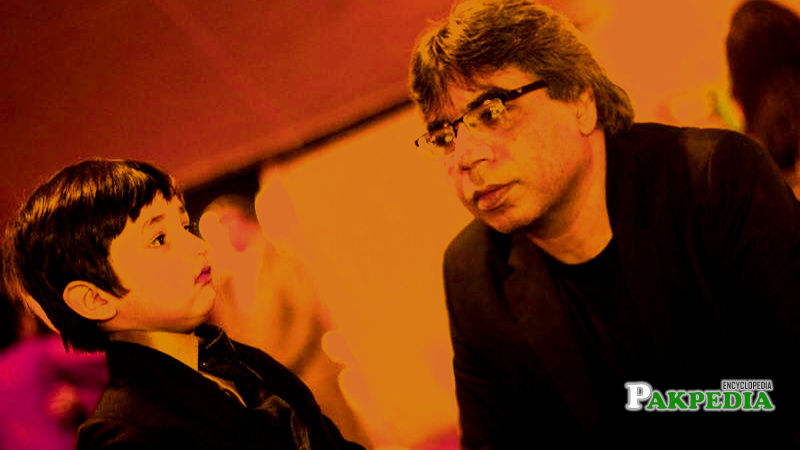 Paracha has largely remained withdrawn from all events taking place within the country's cultural scene. He is known to be a committed recluse and somewhat unfathomable. This has given birth to a number of theories about his eccentric behavior and beliefs, some of which have been a favorite topic on various culture related forums. Since Paracha only rarely gives interviews, he has never commented much on these theories, but very rarely has he ever denied them as well.
Fans
Even though praised by his fans and detractors alike for his distinct writing style and knowledge, many have accused him of being 'insensitive' in his written attacks usually aimed at celebrities with conservative views and strong religious beliefs.
Criticism of the media
Paracha has been extremely critical of the role of Pakistan's electronic media, especially of
Geo TV
, and TV1. Along with veteran journalists like Daily Times'
Najam Sethi
, Dawn's Irfan Hussain and Hassan Nisar, Paracha accuses these two channels of being "the middle-class face of jihadi/extremist philosophy and propaganda."In a series of analysis and satirical pieces for Dawn (newspaper), Paracha has scathingly criticized Geo TV, and personalities like Geo TV hosts,
Shahid Masood
,
Aamir Liaquat Hussain
and TV1's Zaid Hamid for "holding masqueraded sympathies for Islamists and "cleverly treating the concept of revolution as a highly saleable software in times of socio-economic and political crises."
Atish Raj
Aatish Raj was a seminal avant-garde and Industrial rock rock band formed and fronted by Nadeem F. Paracha. Even though the band only recorded two albums between 1994 and 1995 and distributed only a few copies, the demand for these albums has grown among new fans of experimental music in Pakistan. Paracha's legacy and reputation as an iconoclastic journalist and writer and the country's frontline music critic has further heightened curiosity and interest in the band's albums. In a recent development Paracha was approached by Zeeshan Pervez, leader of one of the country's fastest growing new art rock bands, Sajid & Zeeshan, for the remixing of two Atish Raj songs. Zeeshan who is also a respected young producer worked on the 1995 Raj song "War in Heaven". The song, much to the delight of the Atish Raj fan cult, was relaunched in February 2007. 
Author of Two Books
The Pakistan Anti-Hero
End of past: An immediate eyewitness history of a troubled nation