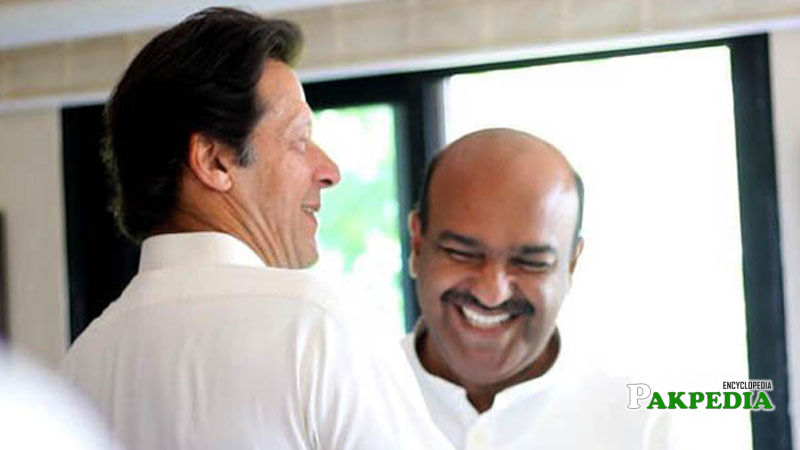 Nadeem Afzal Chan Biography
Nadeem Afzal Chan who is also known as Nadeem Afzal Gondal is a Pakistani politician born on 1st April 1975 to a well-known family of Mandi Bahauddin, Punjab. By Profession, he is also an agriculturist and studied Law from the University of Punjab, Lahore. He got married and is blessed with 2 daughters and a Son. His uncle Nazar Gondal and Zulfiqar Gondal are also politicians.
Nadeem Afzal Chan Career
Nadeem Afzal started his political career in 2001 as a tehsil Nazim from Malakwal. He became a member of Pakistan Peoples Party and contested the General Elections of 2008 from the constituency NA-64 (Sargodha-I) and conquered Muhammad Farooq Baha-ul-Haq Shah who was the member of Pakstan Muslim League N by receiving 65,628 Votes. In the same General Elections, he kept running for the seat of the Provincial Assembly of Punjab from Constituency PP-119 (Mandi Bahuddin-IV) as a free competitor yet was unsuccessful. He got 316 votes and lost the seat to Waseem Afzal Gondal, a member of PPP. In 2013 General Elections he fought for the seat of National Assembly from Constituency NA-64 Sargodha-I as a member of PPP but unfortunately got defeat from Muhammad Amin Ul Hasnat Shah.
Nadeem Afzal Chan PTI
In October 2017 he got a resignation from the post of Secretary General of PPP Punjab and in April 2018 he left Pakistan Peoples Party and announced to join Pakistan Tehreek-e-Insaf. He left PPP following the footsteps of his brother Waseem Afzal. Both the brothers decided to join PTI after a private meeting with Imran Khan in his Bani Gala Residence in the presence of  Vice-Chairman Shah Mahmood Qureshi, former Secretary General Jahangir Tareen, and party's southern Punjab president Amir Kayani.
Areas of Legislative Interest
Foreign Affairs
Law
Agriculture
Membership of National Assembly Committees
Standing Committee on Food, Agriculture & Livestock
Standing Committee on Labor, Manpower & Overseas Pakistanis
Standing Committee on Youth Affairs
Appointed As a Spokesperson of Imran Khan
Nadeem Afzal Chan who joined Pakistan Tehreek-e-Insaf last year has been appointed as a Spokesperson of Prime Minister Imran Khan. This Notification has been issued by the PM on 15th January 2019. According to the notification, "The Prime Minister has been pleased to appoint Mr. Nadeem Afzal Gondal as Spokesman of the Prime Minister with immediate effect and until further orders in an honorary capacity."