Murree Hills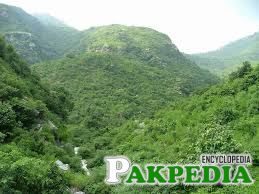 Murree Hills
Murree Hills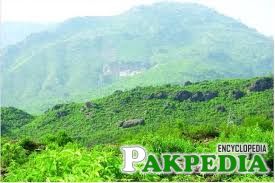 Murree Hills
Murree Hills
About
History
Murree
or Marhee as it was then called, was first identified as a potential hill station by Major James Abbott (Indian Army officer) in 1847.
[4]
Tarin - Najumddin
The permanent town of Murree was constructed at Sunnybank in 1853. The church was sanctified in May 1857, and the main road, Jinnah Road, originally known as Mall Road and still commonly referred to as "The Mall"), was built. The most significant commercial establishments, the Post Office, general merchants with European goods, tailors and a millinery, were established opposite the church. Until 1947, access to Mall Road was restricted for "natives" (non-Europeans).In the summer of 1857, a rebellion against the British broke out.
[5]
Imperial Gazetteer - India
The local tribes of Murree and  Hazara , including the Dhund Abbasis and others, attacked the depleted British Army garrison in Murree; however, the tribes were ultimately overcome by the British and capitulated. From 1873 to 1875, Murree was the summer headquarters of the  Punjab local government .after 1876 the headquarters were moved to Shimla.
[6]
murre - Lee (2001)
The sanatorium of Murree lies in north latitude 33 54? 30? and east longitude 73 26? 30?, at an elevation of 7,517 feet (2,291 m) above sea level, and contained a standing population of 1,768 inhabitants, which was, however, enormously increased during the season by the influx of visitors and their attendant servants and shopkeepers. It is the most accessible hill station in the  Punjab , being distant from Rawalpindi only a five hours' journey by tonga dak. Magnificent views are to be obtained in the spring and autumn of the snow crowned mountains of
Kashmir
; and gorgeous sunset and cloud effects seen daily during the rains . Part of the station, especially the Kashmir end, are also well wooded and pretty.
Tourism
The Murree Galliat region is known for its scenic vistas of pine- and oak-covered mountains, criss-crossed with springs and rivulets and dotted with lawns and orchards. On clear days a good view of the snowy peaks of Kashmir is possible, and the crest of Nanga Parbat can sometimes be seen. Tourist attractions in the area include the Murree Wildlife Park.Whereas Arjun Bhandari, a senior journalist of Nepal, says the place looks like Nagarkot, a tourist destination of Bhaktapur, Nepal.Patriata (also called New Murree), is one of the pivotal attractions of Murree. This place, which is 15 km away from Murree Hills, is famous for its chairlift that gives a bird-eye view of the Kashmir green hills. It is at the highest point of Murree Hills that subsequently makes it the highest point of Punjab as well.
[7]
Tourism - Development
Ayubia is also a center of attraction in Murree, which comprises four hill stations including Khanspur, Ghor Daka, Changla Gali, Khairagali. Ayubia Chairlift and shops offering cultural shawls, caps and necklaces are the major appeal of this place. Scenic Nathiagali, situated in 
Abbottabad
  at a distance of 2500m from Murree, is popular for its maple, pine, walnut and oak trees. Mall road in Murree is the center of major economic activities. The entire road is full of shops selling a multitude of things for the tourists. Major Banks, hotels and restaurants are situated at Mall Road.
Military
For administrative purposes, the military areas of Murree are divided into two separate cantonments, Murree Gali Cantonment and Murree Hills Cantonment. Murree houses the headquarters of the 12th Infantry Division of the  Pakistan Army , several educational and training institutions, and a combined military hospital established to cater to the needs of the civilian populations of Murree and adjoining areas. The 
Pakistan Air Force
  also maintains a base at Lower Topa, near Patriata, with its own military boarding school for boys, PAF Public School Lower Topa.During the British Raj, in the hot season Murree was the headquarters of the Lieutenant General of the Northern Command. The Commissioner of the  Rawalpindi  Division and the Deputy-Commissioner of Rawalpindi also resided here during part of the season, for which period an Assistant Commissioner was placed in charge of the subdivision consisting of Murree Tehsil. The site was selected in 1850 almost immediately after the annexation of the Province, and building operations commenced at once. In 1851 temporary accommodation was provided for a detachment of troops; and in 1853 permanent barracks were erected. The regular garrison generally consisted of two mountain batteries and one battalion of infantry.
[8]
murree - hill.com
Others
Education and Literacy
According to the census of 1998, Murree is most literate areas in the country with the 69 percent literacy rate. Village Ausia having literacy of 82.7 percent in population of 4450 is among the most literate areas of  Pakistan . There is no such area with this much high literacy rate in  Pakistan . The credit for the same must go to peoples love for knowledge as well as dedication of teachers.
[9]
history - pak.com
After the advent of the British rule in 1850, modern school system was introduced in Murree like other parts of Sub-continent. Primary Schools for boys were established in Murree, Ausia, Tret, Karor and Kotli Sattian initially. Currently, there is one degree college each for boys and girls each Murree and One Girls College has been constructed at Phagwari. There are also elitist educational institutions in Murree which are attracting students from across the country since independence.
Lawrence College Gora Gali
Saint Dynes and Convent of Jesus and Marry
Cadet College Lower Topa
Cadet College Murree Pindi Point
Army Public School Murree Christian School
Climate
Murrees economy and whole life is very much dependent on its weather conditions. It has four distinguishable seasons in whole year.
Spring in Murree starts in March and ends in middle of May. Maximum temperature during this period hovers between twelve to twenty and minimum between four and ten. This season brings heavy rain and hail storms in this area. The fruit trees laden with flowers give a spectacular view.
Summer starts from middle of June and last till end of August. The lowest temperature during this season is between 13 and 16 degree centigrade while highest temperature is between 20 and 25 degree centigrade. This is the best season in the area and that is most of the people visit this area during this season.
Autumn starts with the arrival of September and lasts till the starts of winter in early December. Temperatures remain mild in this season. Clear sky could be seen in the region during autumn when one can enjoy full view of mountains around without cloud hindrance.
Winter starts in December and normally brings heavy snowfall. Murree and its surrounding areas are covered with thick sheet of snow during most part of the season. Temperature mostly drifts around the freezing point.[10] Education - muree hills
People
Tehsil Murree has occupied total area of 434 sq kilometer and according to 1998 census has a population of 176426 people of which 155,051 live in the rural areas while others live in Murree city as well as different cantonments spreading over different hill tops.Dhund (Abbasi) tribe has occupied most of the rural areas of Murree. This tribe has origins from Hazrat Abbas, uncle of Holy Prophet Muhammad (peace be Upon Him). Dhund (Abbasis) have considerable presence in all areas surrounding Murree. The tribe forms overwhelming majority of population in Deerkot in Azad Kashmir. Pockets of Dhund majority areas are also found in districts of 
Mansehra
 ,  Islamabad and  Rawalpindi , and Kahuta and Kotli Sattian Tehsils of Rawalpindi district. There are some other tribes that are present in Tehsil Murree which include Sattis, Kathwals and Danials inhabiting southern parts of the Tehsil. Sattis form overwhelming majority in Katli Satian Tahsill and some parts of Kahuta Tehsil of Rawalpindi district while some of the majority Danial populated areas have been merged into  Islamabad  capital Territory as well as Kotli Sattian Tehsil.Urban areas are populated with people from all over the country and permanent people are very less in number. However, there is good numbers of refugees from Indian held part of Jammu and Kashmir are also living in these areas. There is very important compensation for these people and that is two members of Azad Jammu and Kashmir Legislative Assembly, one each representing refugees from Kashmir valley and Jammu respectively are wholly or partially elected from Murree.
[11]
Land people - murre