He came and conquered. This phrase is very true for the legendary comedian Muhammad Munawar a.k.a Munawar Zareef. He worked in 300 films almost and one can not decide which is the better one. He died in very early age due to serious illness but his name will always be remembered in the hearts of his fans. May his soul rest in peace.
| Title | Description |
| --- | --- |
| Personal | |
| Name: | Muhammad Munawar |
| In Urdu: | محمد منور |
| Famous As: | Munawar Zareef |
| In Urdu: | منور ظریف |
| Also known as: | King of comedy |
| Nationality: | Pakistani |
| Education: | Muslim league high school, Empress road, Lahore, |
| Religion: | Islam |
| Profession: | Film acting |
| Awards : | 3 times Nigar Awards winner |
| Born | |
| Date: | 25 December 1940 |
| Zodiac: | Capricorn |
| Place: | Gujranwala, British Raj, now Punjab, Pakistan |
| Family | |
| Spouse: | Bilquis Khanum |
| Children: | 2 daughters 1 son |
| Parents: | Father: Chaudhary Abdul Haq; Mother: Barkat Bibi, |
| Siblings : | Brother of Muhammad Siddiq (Zarif), Munir Zarif, Majeed Zarif, Rasheed Zarif |
| Died | |
| Date: | 29 April 1976 |
| Aged: | 35 |
| Cause of death: | Cirrhosis of liver |
| Rest Place: | Bibi Pak Daman s.a Cemetrry, Lahore, Pakistan, |
| Career | |
| Occupation(s): | Actor, Comedian |
| Serial & Movies | |
| Name: | Malangi, Bharia mela, Pyar ka mausma, |
| Professional Work | |
| Years Active: | 1961-1976 |
| Famous Acts: | Heer ranjha (film) |
Profile

Munawar Zareef gained fame for his hilarious style of comedy with a typical body language. His style was widely followed in the cinema and the theatres of the country.  He was a multi-talented artist who worked in numerous Punjabi and Urdu films and kept his audience laughing their hearts out to the brink of collapse with his subtle jokes and hilarious gestures. 
Birth and Education

Munawar Zareef was born on 2nd February 1940 at Gujranwala. Munawar's father was a government officer. He obtained his early education from Muslim league high school, Empress road, Lahore. Muhammad Munawar pursued a career in the entertainment industry under the pseudonym Munawar Zarif, after his brother Zarif passed away in his prime age. Hence, Muhummad Munawar became Munawar Zareef. [1] education  
Debut on silver screen

He debuted in the 1961 Urdu film Dandiya. After performing mediocre roles for a brief period, things took a turn for the better when he got a role in the Punjabi film Hath Jori. Hath Jori proved to be the film that catapulted him to national fame and established him as a prestigious actor. Owing to his brilliance and acting skills, Zareef was able to carve out a place for himself among the numerous comedians who were quite popular in the Pakistani film industry at the time. Munawar Zareef was the leading comedian and actor at a time when the industry had famous comedians such as Nirala, Sultan Khosat, M.Ismail, Zulfi, Khalifa Nazir and Diljeet Mirza. Munawar and comedian Rangeela formed a duo which is till this day, considered as one of the best comedy duos to ever emerge from the subcontinent. [2] debut   
A Natural artist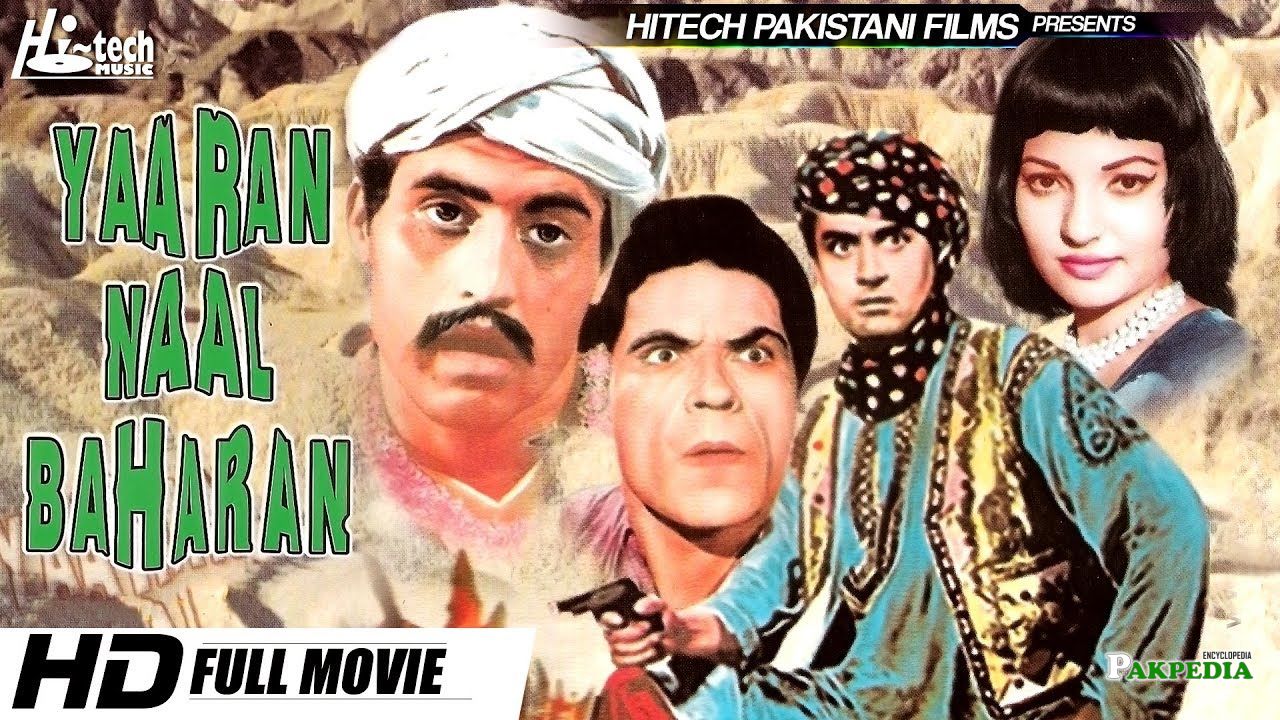 Munawar was a natural artist and would seldom pester his directors with multiple takes since he had a sharp memory and would usually need to read the script only once. Munawar Zareef was the second generation of the comedians and belonged to a rare breed of this art, which is extinct these days. His comedy had a unique combination of decency and simplicity yet he would manage to engage almost all the segments of society in his antics. Common people loved his crude street style of dialogue delivery and gestures while the sophisticated audience enjoyed his controlled and cultivated humour. Munawar Zareef stayed miles away from vulgarity and would strictly refrain from a third rate double speak, an order of the day in our present day comic style particularly in the theatres. Annually, 20 to 25 films starring Munawar Zareef used to be released.  [3] Natural  
Personal life

In his personal life, Munawar Zareef was a responsible father, a loving husband and a complete family man.  He  belonged to a noble family and caste Kumhar/Rehmani(کمہار) and he married in Tehsil Kamoniki .Surprisingly, he was a very serious chapter in his personal life as his family revealed. Unlike his silver screen image, he  seldom indulge in any non-serious activity at home. 
Death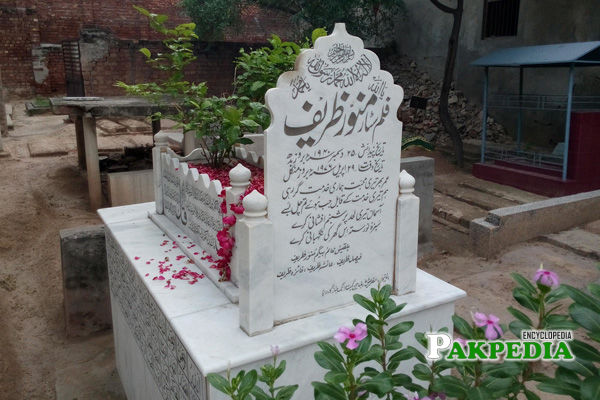 Owing to liver complications, Munawar Zareef wasn't able to live a longer life and passed away at the age of 36. At such a short span of life, he starred in over 300 films. Munawar Zareef, Pakistan's celebrity comedian and film actor, breathed his last on 29th April 1976 in Lahore.His fans named him 'Shehenshah-i-Zarafat' or the 'King of Humor'. [4] death 
 
Awards
He was awarded three times with the Nigar Award on his out-standing performance in Bharo Phool Barsao, Zeenath and Ishaq Deewana.
Filmography
| Title | Language | Year |
| --- | --- | --- |
| Malangi | Punjabi | 1965 |
| Bharia Mela | Punjabi | 1966 |
| Imam Din Gohavia | Punjabi | 1967 |
| Diya Aur Toofan (1969 film) | Urdu | 1969 |
| Banarsi Thug | Punjabi | 1973 |
| Manjhi Khitay Dhanwan | Punjabi | 1974 |
| Baharo Phool Barsao | Urdu | 1972 |
| Heer Ranjha | Punjabi | 1970 |
| Dil Aur Duniya | Urdu | 1971 |
| Naukar Wohti Da | Punjabi | 1974 |
| Jeera Blade | Punjabi | 1973 |
| Khusiya | Punjabi | 1973 |
| Janu Kapatti | Punjabi | 1976 |
| Zeenat | Urdu | 1975 |
| Rangila Aur Munawar Zarif | Punjabi/Urdu | 1973 |
| Ajj Da Mahinwal | Punjabi | 1973 |
| Sheeda Pastaol | Punjabi | 1975 |
| Dandiyan | Punjabi | 1961 |
| Haath Jori | Punjabi | 1964 |
| Parde Min Rehny Do | Urdu | 1968 |
| Shaukan Mele Di | Punjabi | 1975 |
| Hasday Aao Hasday Jao | Punjabi | 1974 |
| Ziddi | Punjabi | 1973 |
| Sharif Badmash | Punjabi | 1975 |
| Chitra Tay Shera | Punjabi | 1976 |