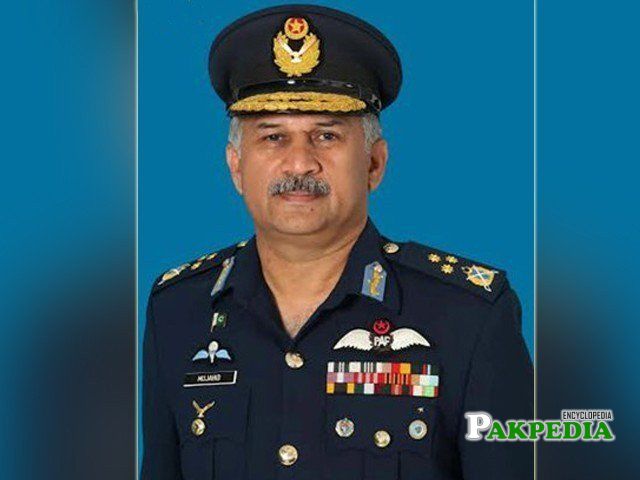 Air Chief Marshal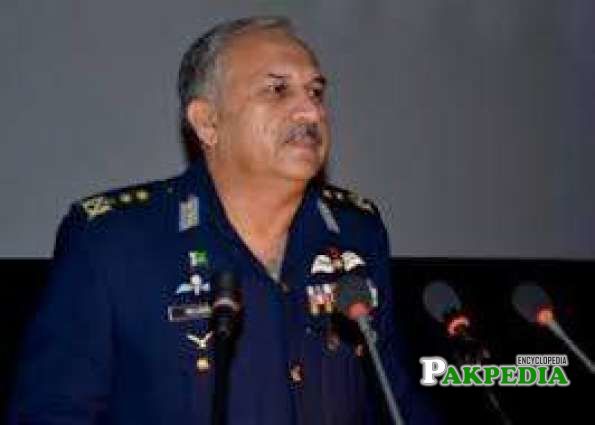 Mujahid Anwar Khan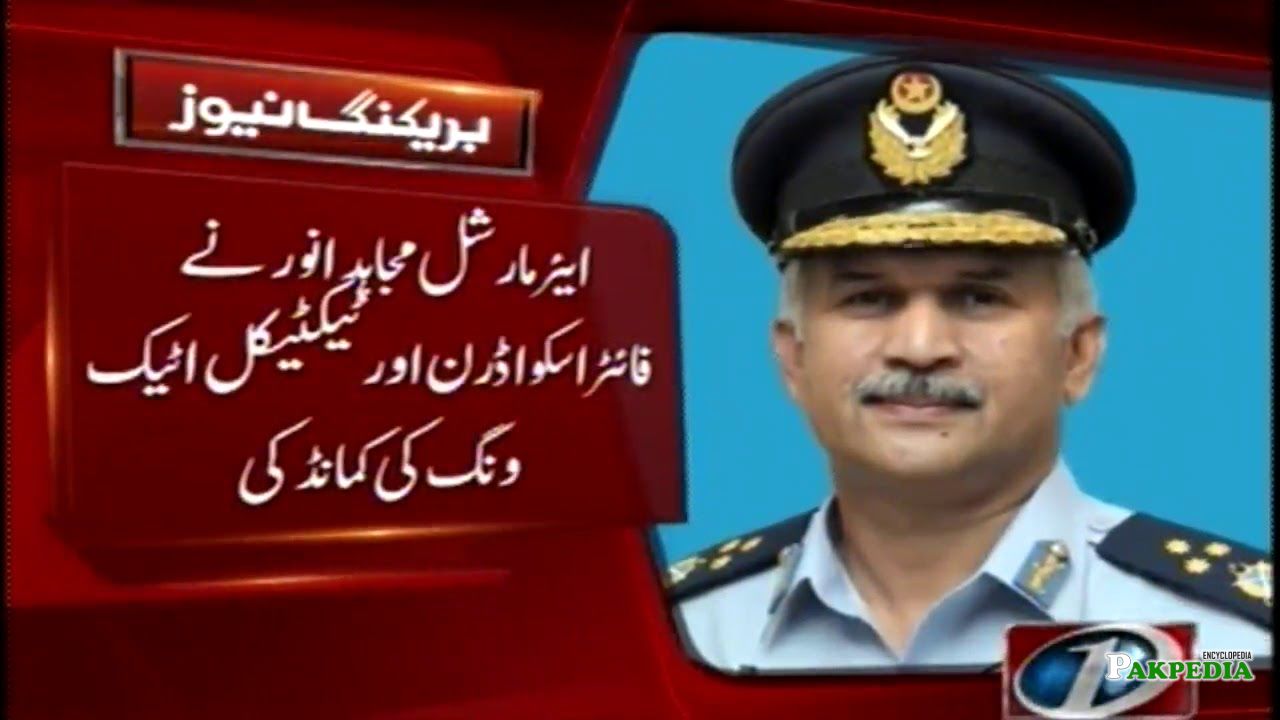 Took Over Command of the Pakistan Air Force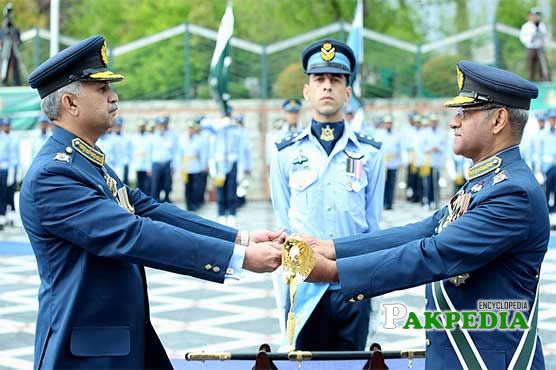 Mujahid Anwar Khan assumes PAF command
Newly Appointed
Biography
Born on December 23, 1962 Air Marshal Khan was commissioned in GD (P) Branch of PAF in December 1983.He is currently serving as Director General Air Force Strategic Command at the Air Headquarters as well as Deputy Chief of the Air Staff (Support). Previously, he has served as Personal Staff Officer to Chief of the Air Staff, Assistant Chief of the Air Staff (Operations), Deputy Chief of the Air Staff (Operations) and Director General C4I at the Air Headquarters in
Islamabad
.
[1]
Biography
Education
Air Marshal Mujahid Anwar is a qualified Flying Instructor and a graduate of Combat Commanders' School, Command and Staff College, Jordan, Air War College, Faisal and National Defence University, Islamabad.
[2]
Education
Career
Air Marshal Mujahid Anwar Khan was commissioned in GD(P) Branch in December 1983 and received the coveted Sword of Honour, Best Pilot Trophy and Chairman Joint Chiefs of Staff Committee Gold Medal from PAF Academy Asghar Khan.During the tenure of service, he has held various command and staff appointments including Command of a Fighter Squadron, a Tactical Attack Wing, Base Commander of two Elite F-16 Bases and Air Officer Commanding of Regional Air Command.
Flown Various Training and Fighter Aircraft
He has flown various training and fighter aircraft including F-16, F-6, FT-5, T-37 and MFI-17. New PAF Appointed Air Chief Marshal Mujahid Anwar Khan has assumed office as the new chief of Pakistan Air Force (PAF) during an impressive Change of Command ceremony held here at the Air Headquarters on Monday 19 March 2018.During the ceremony, Air Chief Marshal Sohail Aman handed over the 'Command Sword' to Air Chief Marshal Mujahid Anwar Khan and also decorated him with the ranks of Air Chief Marshal.In his farewell address he stated that the PAF is an exemplary organisation.'The country's defence mechanism has visibly improved during the recent times for which PAF has played a major role,' the outgoing ACM further said.
[3]
New PAF Appointed
President confers Nishan-e-Imtiaz M
President
Mamnoon Hussain
conferred Nishan-e-Imtiaz (Military) on Air Chief Marshal Mujahid Anwar Khan, Chief of the Air Staff, Pakistan Air Force during an investiture ceremony held at Aiwan-e-Sadr on Wednesday 21 March 2018.Federal Minister for Defence Engr.
Khurram Dastgir Khan
; Federal Minister for Defence Production
Rana Tanvir Hussain
; Federal Minister for SAFRON Lt Gen Abdul Qadir Baloch (Retd); General Zubair Mahmood Hayat, Chairman Joint Chiefs of Staff Committee; Admiral Zafar Mahmood Abbasi Chief of Naval Staff; senior officers of the armed forces and high ranking civil and military officials attended the coveted investiture ceremony.Later, during a meeting with the air chief, President of Pakistan congratulated him on assumption of the command of Pakistan Air Force and expressed his best wishes for his successful tenure.
[5]
President confers Nishan-e-Imtiaz (M)
Award
In recognition of his meritorious services, he has been awarded the Hilal-i-Imtiaz, the Sitara-i-Imtiaz and the Tamgha-i-Imtiaz.
[6]
Award