Muhammad Hanif Abbasi commonly known as Hanf Abbasi is a Pakistani Politician and A businessman who joined PMLN in 200 as a member ôf National Assembly. On 21st July 2018, he got a lifetime imprisonment in Ephedrine case.
| Title | Description |
| --- | --- |
| Personal | |
| Name: | Muhammad Hanif Abbasi |
| In Urdu: | محمد حنیف عباسی |
| Nationality: | Pakistani |
| Residence: | Lahore |
| Education: | Bachelors |
| Alma Mater: | University of Punjab |
| Religion: | Islam |
| Profession: | Politician |
| Born | |
| Date: | 4th January 1966 |
| Place: | Rawalpindi, Pakistan |
| Family | |
| Spouse: | Mehnaz Abbasi |
| Children: | Areeba Abbasi, Zoha Khalil Abbasi andHamas Ullah Abbasi, |
| Parents: | Muhammad Khalil Abbasi |
| Siblings : | Muhammad Basit Abbasi |
| Career | |
| Political Party: | Pakistan Muslim League (N) |
| Serve As: | MNA |
| Time Period : | 2008-present |
| Old Political Affiliations: | Jamaat-e-Islami Pakistan |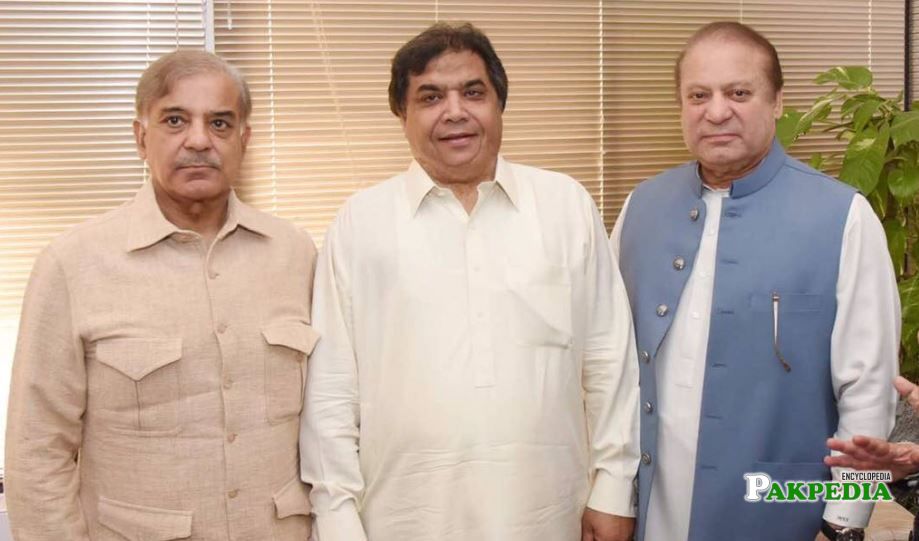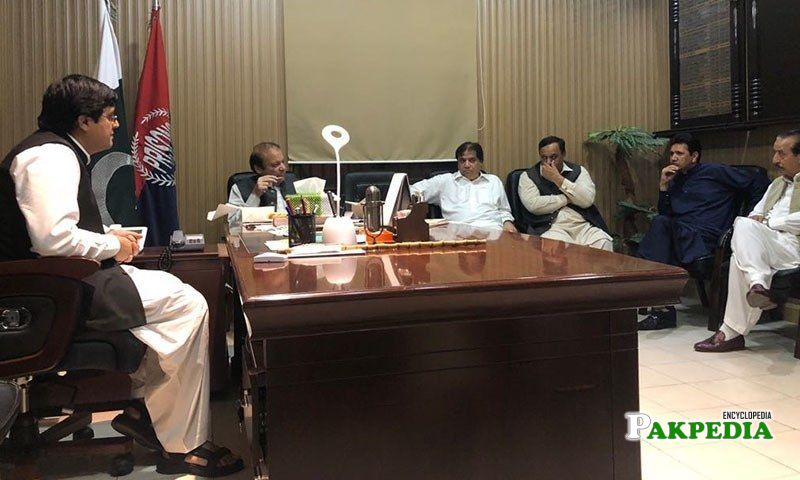 Hanif Abbasi Biography
Muhammad Hanif Abbasi is a Pakistani Politician and a businessman who has very strong terms with Pakistan Muslim League N. He was born in Rawalpindi, on 4th January 1966 to Muhammad Khalil Abbasi. He did his graduation from the Forman Christian College and the University of Punjab. He got married to Mehnaz Abbasi and has 3 Children named Areeba Abbasi, Zoha Khalil Abbasi and Hamas Ullah Abbasi.
Hanif Abbasi Career
A famous businessman Hanif Abbasi joined Politics in 2002 when he fought by-elections for the NA-56 (Rawalpindi VII) constituency and gave a major defeat to current railway Minister Sheikh Rashid as a member of Jamat-e-Islami Pakistan. Prior to 2008, he remained the part of JIT later he joined Pakistan Muslim League N as a member of the national assembly and stuck with it. In 2008 General Elections he again defeated Sheikh Rasheed by gaining maximum votes. In 2013 General Elections, unfortunately, he lost the seat from Imran Khan.
Hanif Abbasi filed a petition against Imran Khan Jahangir Tareen
Hanif Abbasi who lost the General Elections 2013 from Imran Khan filed a petition against him and Jahangir Tareen charging him of money laundering. In the petition, he asked for the disqualification of both the politiĉians over tax evasion and non-declaration of offshore companies. However, the case had been admitted by the Supreme court which went under consideration for almost 2 years. After 2 years the Supreme Court rejected his petition by declaring Imran Khan innocent while Jahangir Tareen disqualified for being dishonest about his properties.
Ephedrine Case against Hanif Abbasi
Ridiculed by his political adversaries as 'Ephedrine Abbasi', he possesses a pharmaceutical business, Gray Pharmaceutical, and was claimed of pirating medications and utilizing open office to submit degenerate practices. In July 2012 the Anti-Narcotics Force filed a case against Hanif Abbasi for misusing 500 kilograms of Ephedrine which he purchased in 2010 for his company. Instead, of using it as a medicine he sold it to the narcotics smugglers. On 21st July 201, He is charged a lifetime imprisonment following the narcotics court's decision.
Hanif Abbasi in Googles Top searching List 2018
Muhammad Hanif Abbasi has been included in the list of Goôgle's top 10 searches list in 2018 which is revealed a few days ago after his longtime imprisonment in Ephedrine case. In the list of most google people in Pakistan, he comes on 8th Number following Bushra Maneka, Reham Khan, Atif Mia, and Iqra Aziz.