Moin Akhter
Moin Akhter
Moin Akhter
Moin Akhter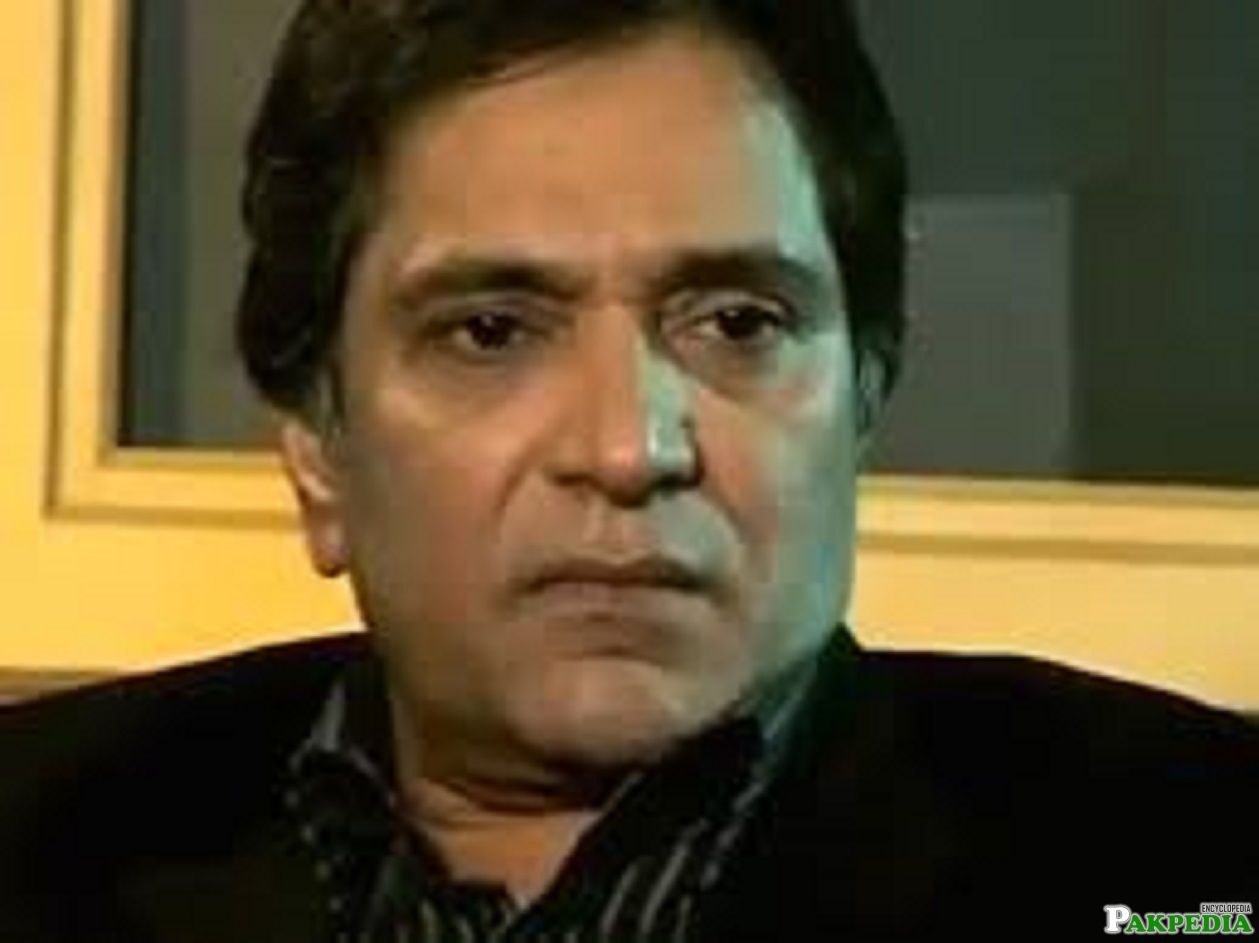 Moin Akhter
Profile
Early life
Akhter was born in Karachi,
Pakistan
. His family had migrated to Pakistan after partition of India in 1947. He usually avoided vulgarity in his humor. Akhter was fluent in several languages, including English, Sindhi, Punjabi, Memoni, Pashto, Gujarati and Urdu.
Career
Akhtar started his acting career as child actor at the age of 13, he played the character of Shylock in Shakespeare's The Merchant of Venice in theater.Akhtar's sense of humor was highly dynamic and versatile, he made his debut for television on 6 September 1966, in a variety show held on PTV to celebrate the first defense day of Pakistan. He started off as a stand-up comedian in 1966 by impersonating Hollywood actor Anthony Quinn and one of John F Kennedy's speeches, in that he also mimicked the voice of the former president. Since then, he had performed several roles in TV stage shows, later teamed up with Anwar Maqsood and Bushra Ansari.
[2]
Career of Moin Akhter
Moin Akhter Wedding
Moin is polite and a strong personality oriented person. He has a successful life with no scandal or mishaps in his marriage life. He married in his early ages and successfully has three children's. He has two sons and one daughter. He loved his family very much and gives proper time to each and every member of his family. His marriage life was a very successful marriage life.
List of TV Dramas
The most popular shows of Moin Akhtar include Rozi, Loose Talk and Eid Train. Here is a list of serials, sitcoms and talk-shows Moin Akhtar has done.
[3]
Selected television serials
Rozi
Hello Hello
Intezar Farmaye
Dollar Man
Makaan No 47
Half Plate
Family-93
Eid Train
Bandar Road Se Kemari
Such Much
Aangan Tehra
Baby
Rafta Rafta
Loose Talk
Guum
Studio 2 1/2
Studio 2 3/4
Hariyale Banney
Show Time
Such Much
Such Much Part 2
Kuch Kuch Such Much
Such Much Ki Eid
Such Much Ka Election
Char Bees
Nokar Key Agey Chaaker
Yes Sir No Sir
Moin Akhtar Greatest loss to laughter
  Master parodist and king of Urdu comedy, the man of a million characters but one identity and that of a true showman, Moin Akhtar was someone who could bring a smile to your face no matter how bad your circumstances.Born on December 24, 1950, Akhtar managed to achieve in the six dynamic decades of his life all one could imagine in such a small time span. He started off as a stand-up comedian in 1966-67 by impersonating Hollywood actor Anthony Quinn and John F Kennedy's speech in which he also mimicked the voice of the former president. Akhtar was more than just a class act and that is why at a young age of 13, he played the character of Shylock in Shakespeare'sThe Merchant of Venice. Be it theatre, TV, film, stand-up comedy, hosting and even singing Moin was the master of all crafts. It was his love for art and dedication to acting that made him famous not just within Pakistan but also across the border and the Middle East.His plays like "Bakra Qiston pae " and "Buddha Ghar Pae Hae" which he performed alongside Umer Sharif are still watched across the world on DVDs and YouTube. Akhtar was a proud recipient of the Sitara-e-Imtiaz and Pride of Performance but apart from that he hosted shows involving major dignitaries and has performed on stage alongside the likes of Indian legends Dilip Kumar, Lata Mangeshker and Madhuri Dixit to name a few.
[4]
Moin Akhter greatest loss to laughter
Host
He hosted shows in which the following dignitaries were invited : King Husain of Jordan was invited. The Prime Minister of Gambia, Dawoodi Al-Joza, was invited. President Zia-ul-Haq was invited. Prime Minister
Zulfiqar Ali Bhutto
was invited. President General Yahya Khan was invited. President Ghulam Ishaq Khan was invited. President Pervez Musharaf was invited and he mimicked the president in his presence. Legendary Indian film actor Dilip Kumar was invited.
Rosy
Akhtar rose to the national spotlight and gathered critical acclaim for his performance in the drama Rosy, in which he played the role of a female TV artist. Rozy was an Urdu adaptation of Hollywood movie Tootsie starring Dustin Hoffman. He called it one of his favorite onscreen characters that he played
Moin Akhter News Stories
Moin was the legend of Pakistan; he also got the Pride of performance Sitara-e-Imtiaz from the President of Pakistan. He has a successful talk show with Anwer Maqsood which was full of comic but focusing the social issues also. He has also done much comedy theater with Umer Sharif and makes them successful by his versatile acting. He is versatile in speaking Urdu, Punjabi, English, and Bengali, Memoni, Pashto and many others. He also got an award for honorary citizenship of Dallas in 1966 which was really a big achievement of Pakistan.
[5]
Moin Akhter new stories
List of TV shows
Fifty Fifty (Ptv)
Show Sha (Ptv)
Showtime (Ptv)
Studio Dhhai (Ptv)
Studio Pone Teen (Ptv)
Yes Sir No Sir (Ptv)
Moin Akhter Show (Ptv)
Char Bees (NTM)
Loose Talk (ARY Digital)
Choun Chan Ahoo (Ptv)
Talk shows
In a talk-show namely Loose Talk, which began in 1995 on ARY Digital, he appeared as a different character in each and every episode with a total of over 400 episodes interviewed by the TV host Anwar Maqsood, who was also the writer of the program. Akhter also briefly hosted the game show Kya Aap Banaingay Crorepati. the Pakistani version of Who Wants to be a Millionaire. He hosted shows involving major personalities and had performed on stage alongside the Indian legends Dilip Kumar, Lata Mangeshkar and Madhuri Dixit to name a few.
Death
He died on 22 April 2011 at about 6:15pm in
Karachi
after suffering from a heart attack. He is survived by his wife, three daughters and two sons. The funeral prayers of Moin Akhtar were offered in Tauheed Masjid near his residence. Thousands of people attended the funeral prayer which was led by Junaid Jamshed.
[6]
Death of Moin akhter
Awards and nominations
Honorary Citizenship of Dallas in 1996 for his achievements.
Special Award for Comedy in The 1st Indus Drama Awards 2005.
Pride of Performance was awarded in 1996 by the Government of Pakistan.
Sitara-i-Imtiaz was awarded in 2011.