Mohammad Sarwar also famous as Chaudhry Mohammad Sarwar a Proud PTI Worker, Former Governor of the Punjab, Britain's First Ever Muslim MP.Sarwar also affiliated with Pakistan Muslim League (N).He is a Pakistani and formerly British politician who served as 35th Governor of Punjab.He previously served as a member of the House of Commons of the United Kingdom.He is a successful business man.
| Title | Description |
| --- | --- |
| Personal | |
| Name: | Mohammad Sarwar |
| In Urdu: | محمد سرور |
| Famous As: | Chaudhry Mohammad Sarwar |
| Nationality: | Pakistani |
| Education: | University of Faisalabad |
| Religion: | Islam |
| Profession: | Politician |
| Website: | http://www.sarwar.pk/ |
| Born | |
| Date: | 18 August 1952 |
| Place: | Pirmahal Punjab Pakistan |
| Family | |
| Spouse: | Perveen Sarwar |
| Children: | 3 Sons, 1 daughter |
| Career | |
| Political Party: | Pakistan Tehreek-e-Insaf (2015–present) |
| Other Political Affiliations : | Pakistan Muslim League (N) (2012–2015) |
| In Office | |
| Role: | Member of Parliament for Glasgow Central |
| Dates: | 1 May 1997 – 12 April 2010 |
| Preceded By: | Ian Davidson |
| Succeeded By: | Anas Sarwar |
| Majority : | 13,518 (48.2%) |
| In Office 2 | |
| Role: | 35th Governor of Punjab |
| Dates: | 2 August 2013 – 29 January 2015 |
| Prime Minister: | Nawaz Sharif |
| Preceded By: | Makhdoom Ahmed Mehmood |
| Succeeded By: | Malik Muhammad Rafique Rajwana |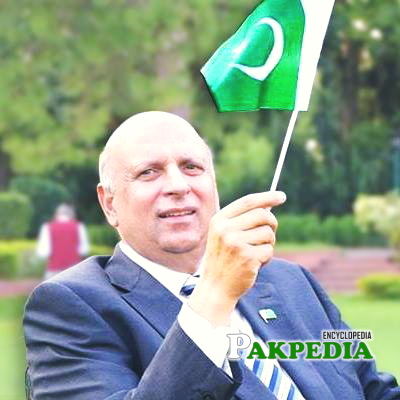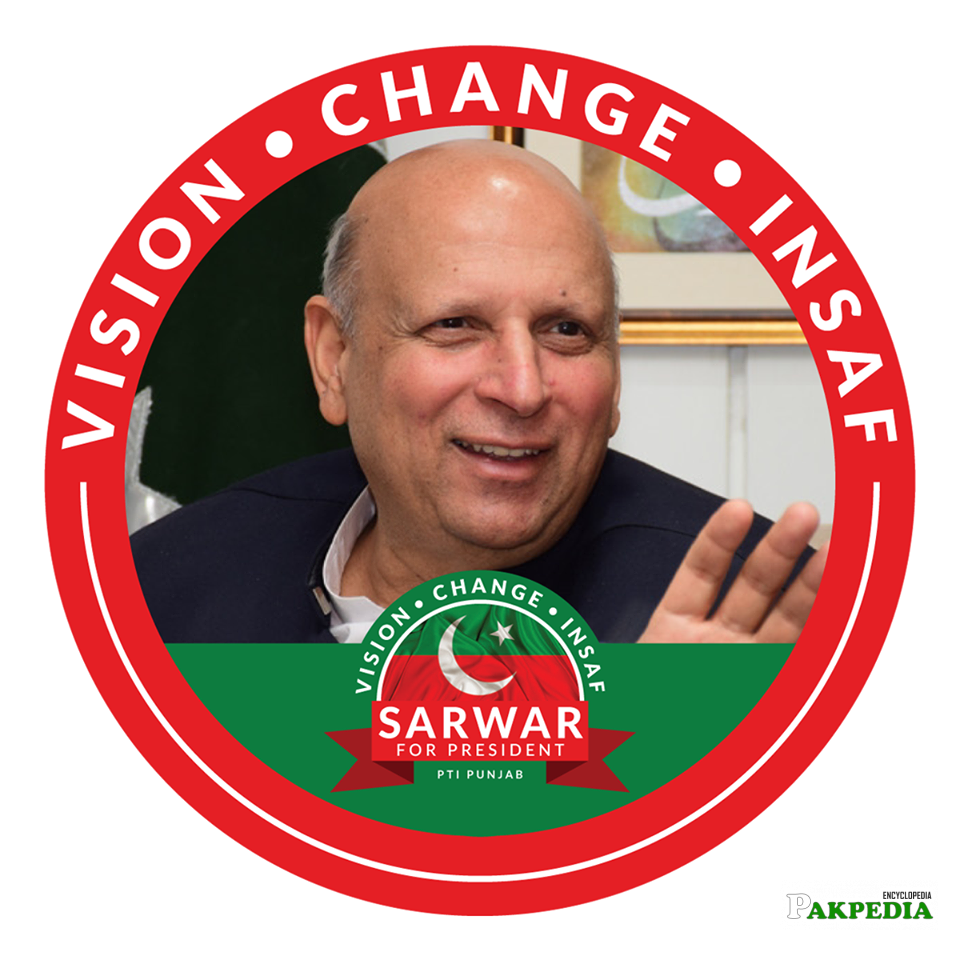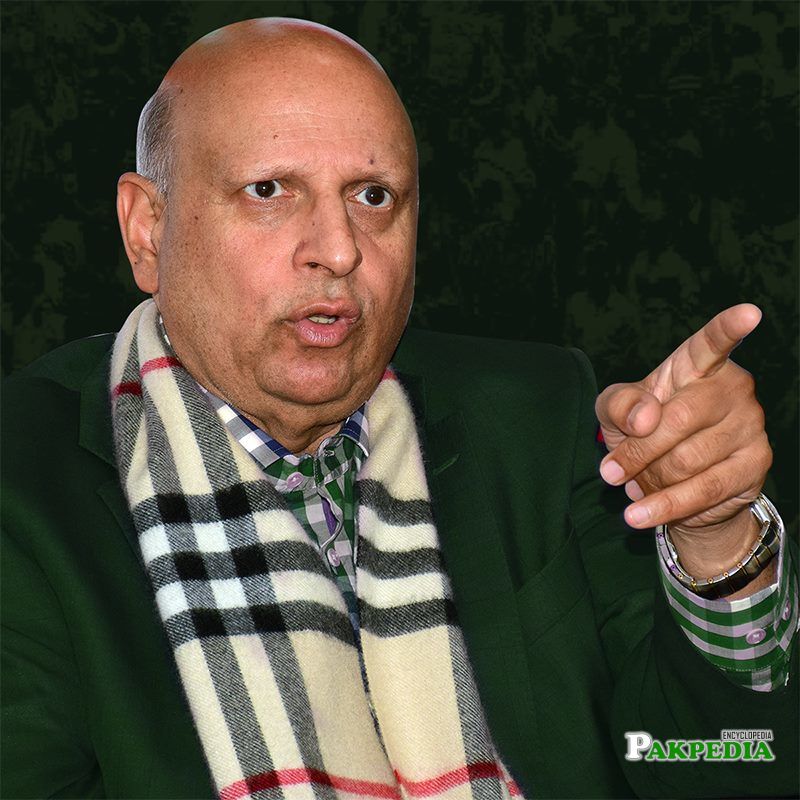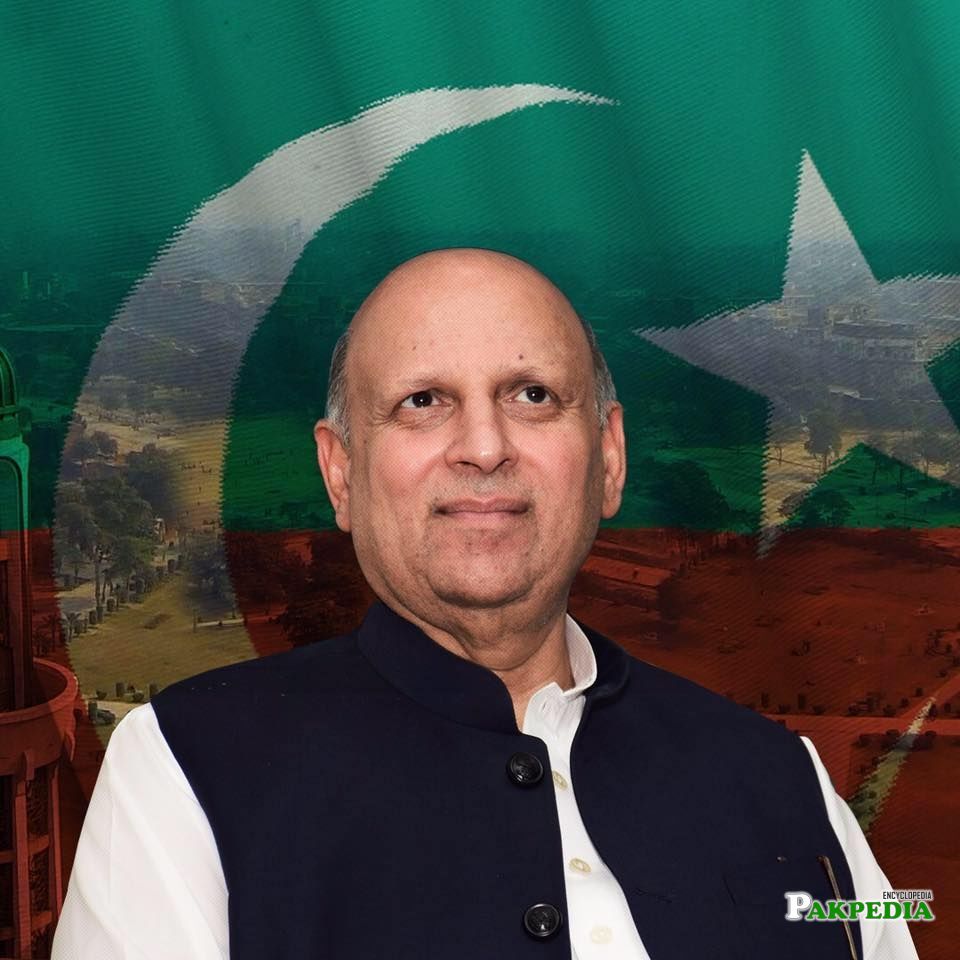 Biography
Sarwar was born in an Arain family.He was born in Faisalabad Pakistan and Moved to Scotland in 1970s.He was an operating a chain of cash and carry stores which helped him build an estimated personal worth of £16,000,000.He appointed as Labour Member of Parliament for Glasgow Central from 1997-2010.He retired from UK politics in 2010. During his tenure at Westminster, Sarwar served on the Scottish Affairs Select Committee and his youngest son Anas Sarwar appointed as MP for the same constituency from 2010 to 2015. 
Great Grandfather William McSarwar
His great grandfather William McSarwar fought and won in the Scottish war of independence on the side of the English. The queen rewarded their family with some land in a village near Glasgow called Toba Tek Singh and bestowed upon our men the royal title of Chaudhry.[1] Great Grandfather William McSarwar 
UK Citizenship
He holds the status as the first Muslim to sit in the British parliament.He re-announced his UK citizenship in August 2013 following confirmation for a largely ceremonial position of governorship representing the conservative PML-N.He resigned from the position on 29 Jan 2015 days after criticising the government's foreign policy. He declared his defection to the Pakistan Tehreek-e-Insaf on 10 Feb 2015.
Political Career
Political Career in Pakistan
Muhammad Sarwar is a Pakistani Politician. He was the Governor of Punjab.He belongs to a Business Class family. Sarwar started his political career as a MNA of Pakistani Muslim League Nawaz and then he moved to Pakistan Tehreek-e-Insaf and currently he is PTI's Punjab Organiser.[2]  Political Career 
Political Career in British
He first became an MP in Glasgow in 1997, though he was suspended for two years as the election committee tried to figure out who exactly he'd paid to win. He was reinstated in 1999. After which no liquor was sold.He was close to Tony Blair. He once told him he looked like a bald Sunil Gavaskar. He also told him that to make progress as a politician he would have to demonstrate the ability to govern one of the former British colonies. Like the Punjab.
left British Politics
When he left British politics in 2010 he honoured his Arain roots by letting his son take over his seat. After overseas fundraising for PML-N during the 2013 elections, he was offered a governorship. Unfortunately the role of governor had changed since the British Raj. Firstly, this Punjab was much smaller than the one on his map, charted by his uncle Chaudhry Ferguson in 1938.Secondly, he had nothing to do. The Sharifs wouldn't consult him on anything. They wouldn't even give him money to buy office stationery. he wanted to put the 'govern' back in governor, but it looked more like he'd be putting the 'go' instead.President Mamnoon Hussain called him once and suggested a support group for neglected office holders. At which no liquor would be sold.
Nominated For Senate Election
The Election Commission of Pakistan (ECP) released the final list of candidates from the four provinces of the country for the Senate elections scheduled for March 3.According to the details, twenty-seven candidates are contesting from Khyber Pakhtunkhwa (KP), 33 from Sindh, 20 from Punjab and 25 from  Balochistan.According to the list of candidates for the election from Punjab, there are 20 candidates for 12 seats of Senate from the province.The candidates of Pakistan Tehreek-e-Insaf (PTI) are Chaudhry Muhammad Sarwar, Malik Asif Javed, Andleeb Abbas and Victor Azariah.[3]  Nominated For Senate Election The list includes Ishaq Dar, Asif Kirmani, Rana Maqbool, Rana Mahmoodul Hassan, Shaheen Khalid Butt, Zubair Gull, Haroon Akhtar Khan, Musaddaq Malik, Hafiz Abdul Karim, Naseer Ahmad Bhutta, Kamran Michael, Nuzhat Sadiq and Sadia Abbasi of Pakistan Muslim League – Nawaz (PML-N).Shahzad Ali Khan and Muhammad Nawazish Ali are candidates of Pakistan People's Party ( PPP) while Kamil Ali Agha is the candidate of Pakistan Muslim League – Quaid-e-Azam (PML-Q).
Senate Election Results 2018
According to initial results, out of 12 Punjab Senate seats, PML-N won 11 seats from the Punjab Assembly.Former finance minister Ishaq Dar also won the Senate technocrat seat from Punjab Assembly. Other successful PML-N back candidates include Dr Asif Kirmani, Nuzhat Sadiq, Saadia Abbasi, Haroon Khan, Shaheen Khalid Butt.PTI's Chaudhry Sarwar won the election from Punjab.[4]  Senate Election Results 2018