3rd Prime Minister of Pakistan
With john F.kennedy
With Jawaharlal Nehru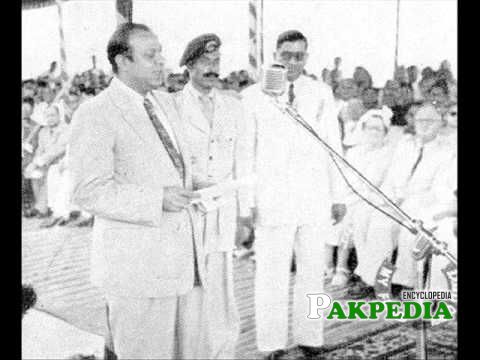 While addressing to public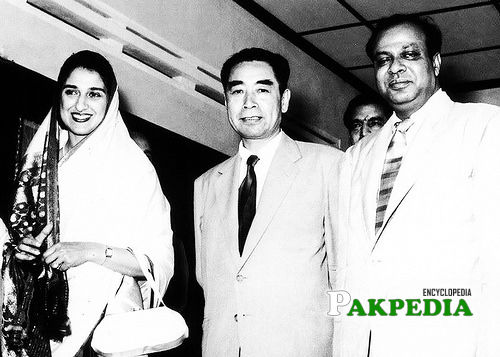 With his first wife and chineese leader
Biography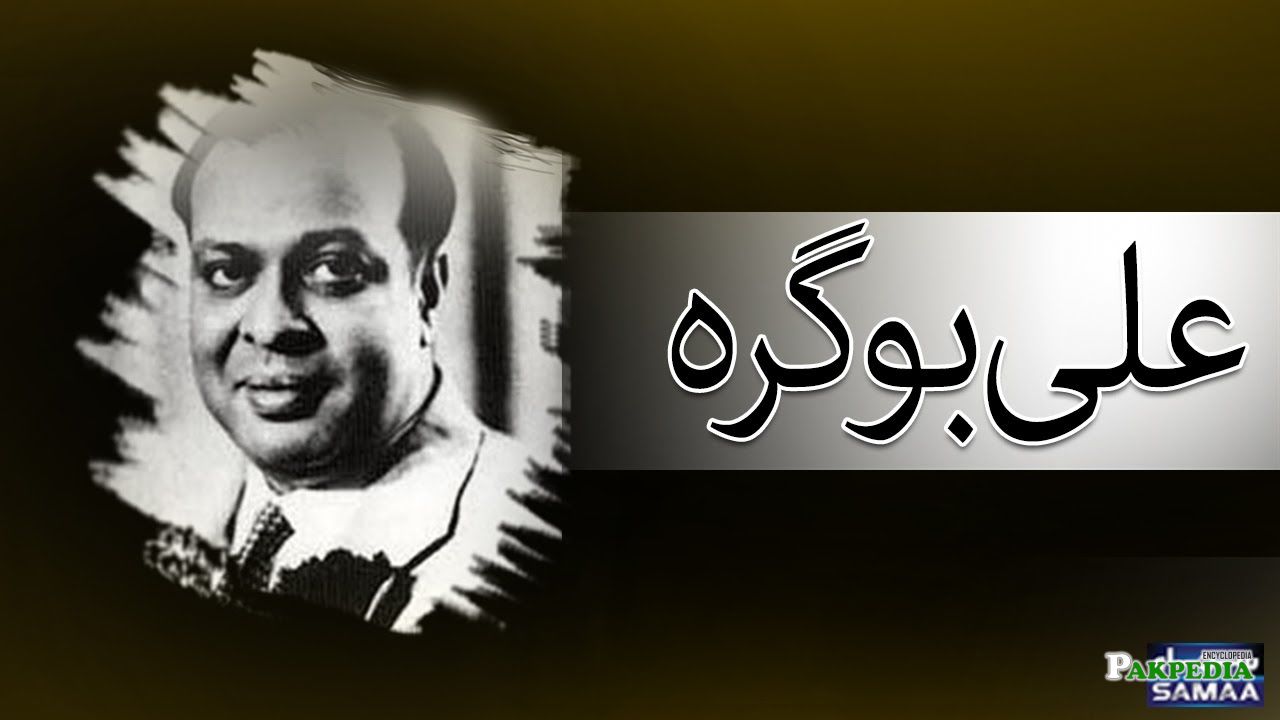 Muhammad Ali of Bogra, or Shahebzada Muhammad Ali Bogra, was from East Pakistan. He was a Calcutta University graduate who went on to be involved in politics for a majority of his life.  He  married his secretary after his first wife had already given birth to two sons. In an interview with the 'Times Newspaper', he stated that polygamy was Muslim's answer to divorce. That way a man can marry another woman he loves while the other wife keeps her dignity intact. He led a life of many accomplishments until dying in his homeland. Born in Barisal of British India, October 19th 1909 to Nawabzada Altaf Ali, he was raised primarily by his paternal grandfather, Nawab Bahadur Sir Nawab Ali Choudhury. He grew up mainly on his grandfather's estate in Borga. He started his education at 'Hastings House' in Calcutta. Then Mohammad went to 'Calcutta Madrassah' before attending 'Presidency College' of 'Calcutta University'. 
[1]
Biography Biography
Political Career
After the creation of Pakistan in 1947, he was elected to the Central Legislative Assembly. But soon was posted to Burma as an Ambassador in 1948. After that in 1949, he was appointed as High Commissioner to Canada and as Ambassador to United States, in 1952. He was then, appointed as Prime Minister in April 1953, after the dismissal of Khawaja Nazimuddin by the Governor General, Ghulam Mohammad. Bogra, immediately, started concentrating on the task of formulating a constitution for the state of Pakistan; however he approached the issue as a technocrat, rather than as a politician. In order to complete his task, he introduced the famous "Bogra formula," that required the creation of a bicameral legislature. Even though the plan gained popularity, any progress on it was halted in 1954 when Gulam Mohammad dissolved the first legislature of Pakistan. Bogra was again invited to continue his post of Prime Minister and to form a new cabinet that came to be known as the "Cabinet of Talents." Iskandar Mirza, the then acting Governor General, dismissed Mohammad Ali Bogra from Prime Minister Ship, after the creation of the second Legislative Assembly, and replaced him with Chaudhry Mohammad Ali in August 1955. Mohammad Ali Bogra was once again posted to his previous assignment, as Ambassador to the United States. Later on, in 1962, he became the foreign Minister of Pakistan and remained at that position until his death in 1963. 
[2]
Political career
Major Works
He is most famous for his "Bogra Formula". According to this formula the parliament would consist of an Upper House contained 10 seats from each province, making 50 seats total. The Lower House would be determined by the population of each province. This would make it contain 300 seats, 165 from East Pakistan and 135 from West Pakistan. This formula also stated that if the President were from the East then the Prime Minister would have to be from the West, and vice-versa. Even though this formula was a diplomatic solution to a tense problem, the autocratic leaders of the country did not allow it to be implemented.   
His Contributions in solving Kashmir Issue
Muhammad Ali Bogra as Prime Minister of Pakistan worked hard for the settlement of the Kashmir issue. He urged Nehru to settle the Kashmir dispute in order to promote friendly relations between the two countries. Due to his strenuous efforts, the Prime Ministers of both the countries met numerous times in London and Karachi. Letters and telegrams were also exchanged between the leaders of the two countries. As a result of his efforts, Pandit Nehru agreed to hold a free and fair plebiscite in Kashmir. However, in May 1954, the news of American military aid to Pakistan gave Pandit Nehru an excuse to go back on his commitments to hold referendum in Kashmir. Thus Bogra was unable to solve the Kashmir problem. It was during the tenure of Muhammad Ali Bogra that Pakistan joined C. E. N. T. O. and S. E. A. T. O. In August 1955, the Governor General was forced to resign due to ill health and Major General Iskander Mirza was made the acting Governor General. The acting Governor General also dismissed Muhammad Ali Bogra on August 8, 1955. 
[3]
Contributions Contributions
Awards and Legacy
The British awarded him the title of 'Khan Bahadur'. This was the equivalent of an Order of the British Empire. He later rejected the title as a sign of protest against the British Government. On 23 January 1963, this eminent politician died of cardiac arrest in Dacca, Pakistan (now Dhaka, Bangladesh).