Mobilink (Urdu:موبی لنک) was a trade name [1]Mobilink   Trade name of Pakistan Mobile Communications Limited (PMCL), a mobile operator[2] Mobilik network operator in Pakistan providing a range of prepaid and postpaid voice and data telecommunication services to both individual and corporate subscribers. Its head office is in Islamabad, and the current President and CEO is Aamir Ibrahim. The network claims to have been the first GSM-based [3]GSM wikipedia mobile operator in South Asia.[4] Saif gorup.com
| Title | Description |
| --- | --- |
| Details | |
| Founded: | June 11, 1994 |
| Board Member: | Hassan Helmy |
| Chairman and board member: | Mikhail Gerchuk |
| Chairman and Board member: | Vincenzo Nesci |
| Independent Member: | Emad Shawky Farid |
| Parent : | VimpelCom Ltd. |
| Number of employees : | 2300 |
| Revenue: | Rs104 billion (2016) |
| Products : | Mobile Telephony, WiMAX, VoIP, DSL, PCO and Mobile Banking |
| Key people: | Aamir Ibrahim (President and CEO) |
| Area served: | More than 20000 cities, towns, and villages across Pakistan |
| Headquarters : | Islamabad, Pakistan |
| Founder: | Saif Group and Motorola |
| Successor : | Jazz |
| Fate: | Merged into Jazz |
| Industry: | Telecommunication |
| Genre : | Subsidiary |
| Type: | Public Limited Company |
| Formerly called: | Jazz, Indigo |
| Native name : | موبی لنک |
| Phone: | +92-323-5555-588 |
| Website: | www.mobilink.com.pk |
| Prepaid: | PackagesOffersInternational ServicesValue Added ServicesMobile Internet |
| Awards and recognition: | Mobilink Jazz Won the Pakistan Center of Philanthropy Award 10th Annual Corporate Social Responsibility (CSR) Excellence Awards 2016 9th Annual Corporate Social Responsibility (CSR) Excellence Awards 2015 8th Annual Corporate Social Responsibility (CSR) Excellence Awards 2014 7th Annual Corporate Social Responsibility (CSR) Excellence Awards 2013 Ethical Corporate Award 2014 GSMA's Global Mobile Award 2013 Green Office Certification – World Wide Fund for Nature Shaukat Khanum Corporate Social Responsibility Award 2012 Overseas Investors Chamber Award 2010 Annual Super-Brands 2009 Annual Super-Brands 2008 Employer of the Year 2008 Brand of the Year 2006 Research In Motion (RIM) Blackberry Award of Excel 2005 |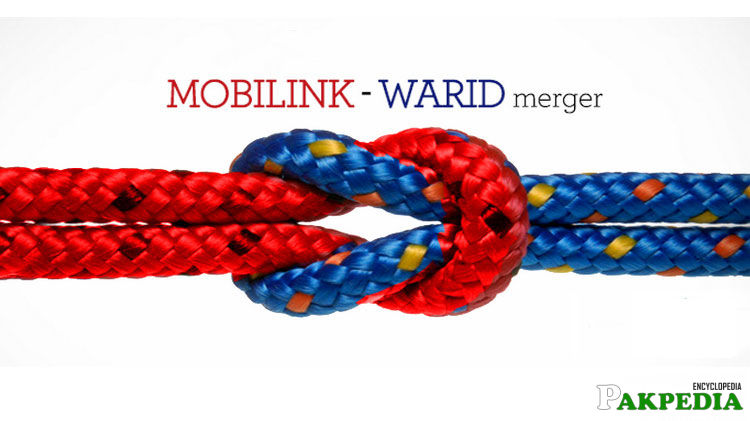 History
Mobilink started operations in 1990 as the first GSM cellular[5] Cellular network mobile service in Pakistan with a joint venture by Saif Group and Motorola Inc., who later sold it to Orascom Telecom, an Egypt-based multinational company and then they also further sold it to Vimpelcom [6] Veon company Group, a Russian Company.
The Orascom group, who formally owned Mobilink has a major share in TWA (Transworld Associates) which operates an undersea fiber-optic cable from Karachi, Pakistan, to Fujairah, UAE. As of June 2010, Mobilink had issued two listed bonds valued at PKR[7] Pakistan rupees 30.2 billion and PKR 60 billion.
Our Brand
The most popular telecom brand of Pakistan is back, revitalized with a fresh look and purpose. Emerging as an umbrella brand, the new Jazz comes as a complete eco-system for its consumers bringing Jazz 3G, Jazz Cash and Jazz Devices and much more to facilitate consumers at every touch point of their lives.
Standing firm on its resolve to bring about a digital revolution in Pakistan, Jazz intends to be a proponent in making each Pakistani a digital citizen by providing innovative solutions and products.
Jazz is all about changing the way you view yourself, the way you interact with digital and how to garner success. In doing so, Jazz encourages its consumers to show the world their true potential and thus etch out a better future for themselves. The mantra  Dunya ko Bataa Do unlocks the door to everyone success. It evokes fun, engagement and a wish to strive and thrive.
Jazz has set out on a very ambitious journey, so expect great things from us very soon.[8] Our brand mobilink
Mobilink 3G package
Mobilink Jazz is the best and fastest 3G Network of Pakistan (Declared by PTA). Mobilink 3G Packages are offered on Daily, Weekly, Monthly etc basis but the speed is equal for any 3G Bucket you choose. PTA sees lots of factors in comparison of 3G speed of each network and assigned Mobilink Jazz as the fastest and better 3G Network of Pakistan. Lets welcome Mobilink Jazz for a faster, better and bigger future. Mobilink has promised the fastest and 3rd generation (3G) technology for Pakistan. Here we are, describing each and every 3G Package offered by Mobilink Jazz with all the details including the charges, Bundles details, Volume, Validity, Subscription Code etc. Below is the one by one detail of all the Jazz 3G Packages:
Complete List of Mobilink Jazz 3G Packages
As we said before, 3G Packages of Mobilink are divided into three Daily packages, one 3-Day package, two weekly packages and three monthly packages. One 3G Hybrid bundle is also offered by Mobilink.
Mobilink 3G Daily Packages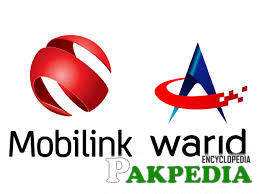 There are three 3G Packages offered by Mobilink Jazz:
Mobilink Daily Lite 3G Package
 Data: 1 GB (Available from 3am to 6pm)
 How to Subscribe: *114*14#
Check Remaining Data: *114*14*2#
Mobilink Daily 3G Package
How to Subscribe: *117*1#
Check Remaining Data: *117*1*2#
Mobilink Super Daily 3G Package
How to Subscribe: *117*4#
Check Remaining Data: *117*4*2#
Mobilink 3G 3-Day Package
One 3-Day 3G Internet Package of Mobilink Jazz details are:
How to Subscribe: *117*3#
 Check Remaining Data: *117*3*2#
Mobilink 3G Weekly Packages
There are two Mobilink 3G Weekly Packages elaborated below:
Mobilink 3G Weekly Package:
 How to Subscribe: *117*7#
 Check Remaining Data: *117*7*2#
Mobilink Super 3G Weekly Package
 Data: 2,500 MBs (Unlimited usage from 2am to 9am)
How to Subscribe: *117*77#
 Check Remaining Data: *117*77*2#
Mobilink 3G Monthly Packages
There are three Mobilink 3G Monthly Packages elaborated below:
Mobilink 3G Monthly Lite Package
How to Subscribe: *117*31#
Check Remaining Data: *117*31*2#
Mobilink 3G Monthly Heavy Package
How to Subscribe: *117*30#
Check Remaining Data: *117*30*2#
Mobilink 3G Monthly Super Package
 How to Subscribe: *117*32#
Check Remaining Data: *117*32*2#
Mobilink 3G Hybrid Bundle
Details of Mobilink 3G Hybrid Bundle are below:
 Minutes: 1000 (Mobilink Minutes)
 SMSs: 1000 SMSs (Any Network)
 How to Subscribe: *117*40#
 Check Remaining Data: *117*40*2#
Other than all these 3G Packages of Jazz, If you dont subscribe any 3G Bundle then the Base Rate of 3G Data would be 21.51 PKR / MB.[9] Mobilink packages
Jazz X Haier Co-Branded Mobile Phones
Mobilink along with Haier Mobile division has launched co-branded handsets including feature phone, smartphones, and tablets.
Jazzcash
Mobilink has partnered with Waseela Microfinance Bank to mark its entry into the branchless banking segment. With Mobicash, customers have access to the simplest way to conduct their financial transactions, related to paying bills, sending/receiving money within Pakistan, purchasing top-ups for their cell phones (Pre-paid).
LinkdotNet
LINkdotNET (an Orascom Subsidiary) commenced its operation in Pakistan by acquiring two already existing Internet Service Providers (ISPs)[10] Internet service provider named as World Online (WOL) Telecom Limited and Dancom Online. LINKdotNET merged the resources of these two companies and by putting in more investment launched its operations officially on 2 February 2008. It was offering its services in more than 130 cities in Pakistan and in two years this company raised its customer base up to 35,000. LINKdotNET provided services for both home and commercial users and was the second largest broadband service provider in Pakistan after PTCL (Pakistan Telecommunication[11] Pakistan telecommunication authority Limited).
Mobilink Infinity WiMAX Division
Under the brand name of Infinity, Mobilink had started its WiMAX services in major cities of Pakistan.
Orascom took over the management
Despite having the 26% of Mobilink GSM business share, in April 2001, Orascom (GTH) [12] Global telecom holding took over management control of the company. As the market leader, Mobilink serves approximately 38.1 million customers and has a 28% market share (as of March 31, 2014).
Orascoms acquisition of Mobilink
On March 30, 2000, Mobilink was 26% acquired by Orascom Telecom (now Global Telecom Holding), telecom company. Orascom has mobile telephony holdings in a number of countries in Africa and the Middle East.
Mobilink Foundation
The Mobilink Foundation is a registered non-profit organization, which provides support for the local community not only financially but also through dedicated volunteer hours. Being a philanthropic organization, it is purely based on employee volunteerism. No administrative costs or overheads are incurred age the organization and therefore, every single penny that is donated to Mobilink Foundation goes directly into making a difference on the ground.
Torchbearers
The Mobilink Foundation Torchbearers clock an average of 4 to 5 dedicated hours per person per month during official working hours. On average the volunteers spent more than 4,500 hours in 2012 in community service initiatives.
Mobilink Warid become Jazz after merger
Jazz  which will now represent the merged operations of both Mobilink and Warid  has also significantly reduced the number of outlets.
It was informed during a media briefing attended by Augie K. Fabela, co-founder and chairman emeritus of Jazz parent company VimpelCom, Jazz CEO Aamir Ibrahim, Chief of Corporate Affairs Ali Naseer and Director Communications and Sustainability Anjum Nida Rahman.
Mobilink was a huge company and it had 335 outlets across the country, but Warid had 330 outlets despite the fact that it was almost one-third of Mobilink, Mr Ibrahim said. So we have closed 260 outlets, of which 80 per cent are of Warid.
It was informed that Warid was doing good business, but it needed more funds to compete with other companies.
However, after the merger all the issues regarding capacity-building were automatically addressed.
Replying to a question that competitors of cell phone companies have now increased, and apps like WhatsApp are also providing call, SMS and other services, he said that Jazz was looking into it and will devise a strategy about it.
Moreover, we dont want to limit consumers to just entertainment or simple use of internet. We want to provide them knowledge and education, he said.
The company says it has more than 49 million subscribers and covers 80pc area of the country.[13]Mobilink Warid become Jazz after merger