7 Aug 2017 – Newly Political Party has been formed with the name of "Milli Muslim League(MML)".Saifullah Khalid a religious scholar and longtime official of the group, is president of the newly-formed Milli Muslim League (MML) party.The Foundation laid by Saifullah Khalid, Milli Muslim League Party is an Islamist political party established by Jammat-ud-Dawa in 2017.
| Title | Description |
| --- | --- |
| Information | |
| Founder: | Saifullah Khalid |
| Vice President: | Muzammil Iqbal Hashimi |
| Information Secretary: | Tabish Qayyum |
| General Secretary: | Fayyaz Ahmed |
| Finance Secretary: | Muhammad Ahsan |
| Publication Secretary: | Faisal Nadeem Sheikh |
| Joint Secretary: | Muhammad Haris |
| Founded: | 2017 |
| Email: | contact@millimuslimleague.org |
| Central Body: | Well-Educated and Experienced, Trustworthy |
| Leadership: | Forward Well Qualified and Accomplished |
| Established by: | Jammat-ud-Dawa |
| Type: | Islamist Political Party |
| Ideology : | Ahl-i Hadith, Conservatism |
| Political Position : | Right wing |
| Website: | http://millimuslimleague.org/ |
History
Milli Muslim League (MML) have not old history,it's a newly formed Party in 2017 by Jammat-ud-Dawa.Saifullah Khalid is the president of Milli Muslim League (MML) and other members of this party are Muhammad Ahsan (Finance Secretary),Fayyaz Ahmed (General Secretary),Tabbish Qayyum (Information Secretary), Muzammil Iqbal Hashimi (Vice President), Faisal Nadeem Sheikh (Publication Secretary) and Muhammad Haris (Joint Secretary).[1] History
News Conference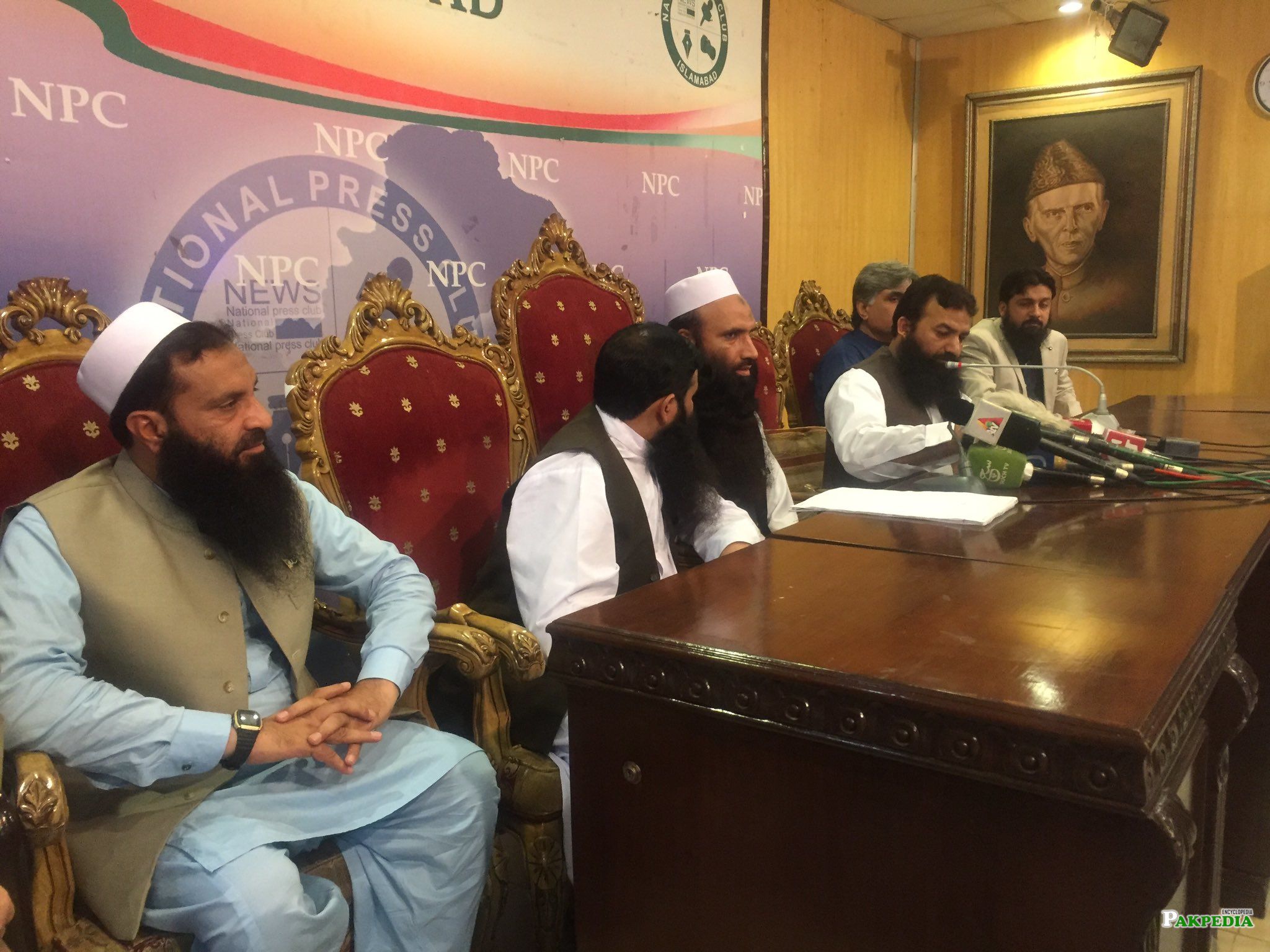 The announcement by the representatives of the MML and JuD, a group which has been kept on a government list of organisations for their suspected militant activities, was made at a news conference held at the National Press Club.[2] News Conference
President Saifullah Khalid

MML president Saifullah Khalid said that politics in Pakistan had been corr­upt­ed by those who came to power to serve their own interests and in order to avoid people's attention from their politics of minting money other issues such as sectarianism and ethnicity were created.
1973 Constitution
"Pakistan was established as an ideological state and as per the vision of Quaid-i-Azam and Allama Iqbal, which was based on the Quran and Sunnah," Mr Khalid said, adding "even the 1973 Constitution is based on the rule of the Almighty."
He said millions of Muslims laid down their lives for the establishment of this country and they did so only because of the aforesaid ideology.
Professional Politicians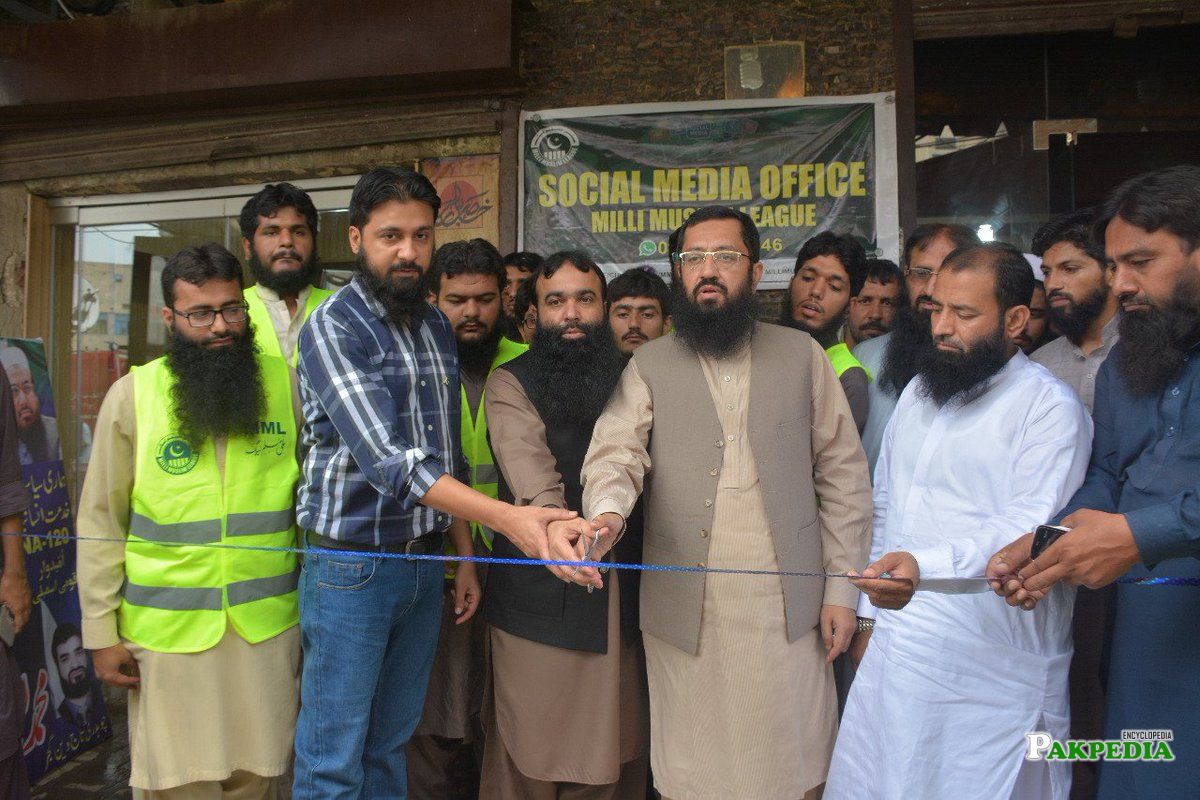 "But look at the situation now. A group of professional politicians have occupied the system," he said, adding these people bought their way into political parties, engineered the formation of the governments and then got back their capital from the public money by using corrupt practices.
Claimed
He said there was a need to revive the idea of making this country an 'Islamic welfare state'."Those in power want to put this country on the path of liberalism and secularism…because their interests are linked with the West," he claimed.
Articles 62 and 63
The Constitution, he emphasised, called upon those in power to be 'sadiq and ameen' but instead of mending their ways these people were vying to repeal Articles 62 and 63.The MML chief regretted that Pakistan was facing foreign intervention in almost all spheres of life — only because of a weak and corrupt leadership.
Betterment of the Country
He said the MML had no direct links with the JuD and its leader Hafiz Muhammad Saeed, saying they were only ideologically affiliated with each other as each had their own role to play for the betterment of the country.
Tharparkar AJK Punjab and Sindh
"The whole nation acknowledges the sacrifice rendered by Hafiz Saeed, by not only highlighting the Kashmir cause but also extending welfare activities to all the needy and distressed people," he said and referred to the welfare work done by the JuD in different parts of the country, including Tharparkar, AJK, Punjab and Sindh.
Questioned
The MML leader questioned the house arrest of Hafiz Saeed. "Is there any case registered against him in Pakistan or has any court in the country convicted him?"The answer is a no, he said, "yet, he is under house arrest and that shows the weakness of our governments".
Blamed
Saifullah Khalid blamed India and the US for conspiring against Pakistan and said there was a need for political leaders to stand up for the country."We are against creation of dynasties in politics — and these leaders who want to bring in their sons or daughters after they relinquish power are vulnerable to external pressures," he added.
Bsed on Quran and Sunnah
Responding to a question about the JuD's stated policy of being ideologically against the democratic system, he said: "We are in favour of Islamic emirate orcaliphate, but the current democracy is backed by the 1973 Constitution which is based on Quran and Sunnah," he added, "Not the kind of democracy that is free of all norms and ethics."
Logo and Flag
The MML logo and flag was shown and reporters were told that the Election Commission of Pakistan had been requested for its registration.Mr Khalid announced that they had already launched the drive to organise their party across the country, and said they were preparing to contest the 2018 general elections and did not rule out the possibility of making alliances with what he called like-minded ideological parties.
Womens Role
The most unexpected announcement by the MML president was the importance of women's role in politics."Women have played an important role, even in wars during the life of the Prophet (PBUH). We cannot ignore the responsibilities of women in society as they constitute around 50 per cent of the population," he added.
Envision Pakistan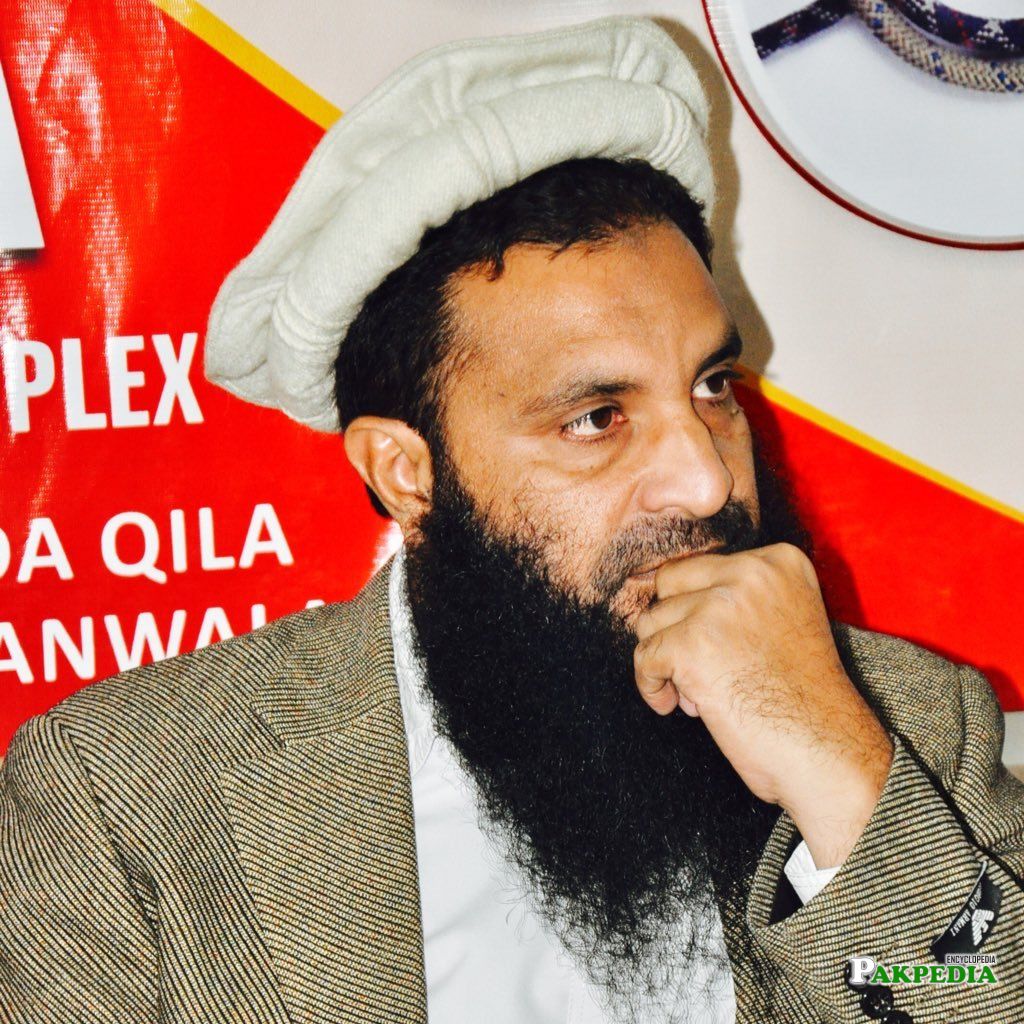 Instead of Lineage-based Politics, they wish to bring forward well qualified and accomplished leadership, providing a roadmap to the nation enabling us to prevent anyone from stealing their country's wealth or violating the rights of its citizens.
Kashmir Policy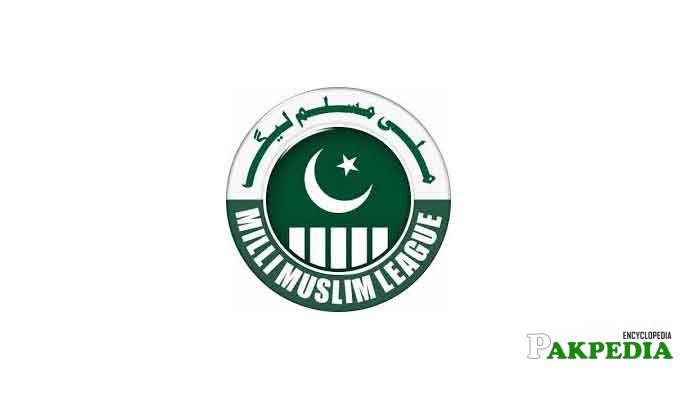 To advocate for their right to self-determination according to UN Resolutions.
Minorities Right
They will guarantee the Minorities their due rights promised to them under the state.
Empower Women
They will play a vital role in empowering their women and ensure that they are given due protection and honour.
Ideology of Pakistan

The set of Ideals and Principles that Jinnah used to form his Muslim League, Milli Muslim League shall continue upon the same Ideals.
Central Body
The Central Body of Milli Muslim League comprises of well-educated and experienced, trustworthy among from the nation to continue along the mission of Muslim League, founded by Jinnah.[3] Central Body