Mehreen with the team of "reluctant fundamentalist"
Mehreen jabbar
A well-versed director
Mehreen with Sarmad khoosat
Mehreen with the team of Jackson heights
Biography
Mehreen Jabbar is the daughter of Javed Jabbar and holds a prominent place as a director of television dramas. Mehreen has directed and produced many television dramas serials, drama series, tele plays and feature films of long and short duration. Inspired from the towering personality of her father Javed Jabbar, Mehreen studied media sciences from USA. Along with this degree, She also holds certificate of film, television and video.  
[1]
abouts
Career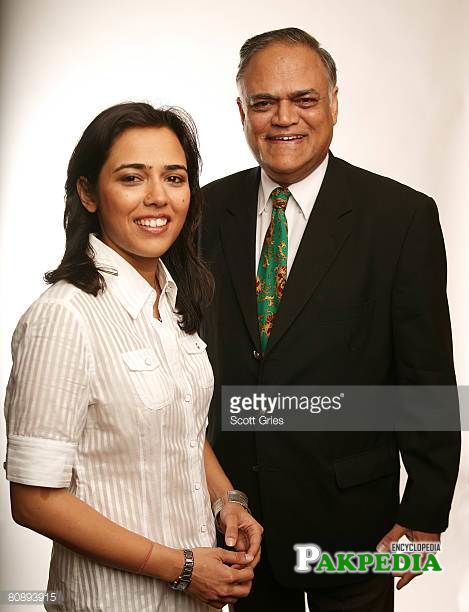 Her first drama was a teleplay name niwala (morsel) in mid 1990's which was based on a short story of Ismat Chughtai. Her first drama serial was Dhoop Mein Saawan in late 1990's on PTV. Mehreen's direction style is totally different from routine direction style of PTV dramas. Her dramas have much shorter scenes when compared with contemporary drama of 1990's. She also prefers dialogues in simple and spoken language rather heavy dialogues full of philosophy. Symbolism, use of props and space is another important aspect of her direction. 
[2]
career
Dramas and teleplays
Mehreen directed many famous drama serials like Aur Zindagi Badalti Hai, Daam, Doraha, Vasl, Malaal,Mata-e-Jaan, Pehchaan, Neeyat, Harjai, Jackson Heights. She has also directed drama series Kahaniyan and Newyork Stories. Speaking of tele plays, Ab Tum Ja Saktay Ho is her most famous tele play which featured Khalida Riyasat, Humayun Saeed and Sania Saeed. Ab Tum Ja Saktay Ho was based on a short story of Khadija Mastoor. Her other famous tele films are Farar, Abba, Amman Aur Ali, Chalo Phir Se Muskarayen and Putli Ghar. 
[3]
Plays
Feature films
Mehreen Jabbar has produced 3 feature films in her direction career and all of her feature films are prove to be  award winning films both nationally and internationally.
Ramchand Pakistani
Mehreen Jabbar also directed her first feature film Ramchand Pakistani in 2008. A 7 year old Pakistani boy and his father belonging to the untouchable Hindu caste accidentally cross the border and spend years in an Indian jail while the mother on the other side doesn't know what has happened to them. 'Ramchand Pakistani', her first feature length film, was released theatrically in Pakistan,India and the UK in 2008/2009 to wide critical and audience acclaim. The film premiered in the competition section of the Tribeca Film Festival in New York in 2008. It won the Fipresci Prize from the International Federation of Film Critics and received many other awards at film festivals around the world. It was shown at the MOMA (Museum of Modern Art), New York for a week long screening in 2010. The film continues to screen in film festivals and college campuses.   
[4]
ramchand
Lala Begum
Lala Begum was 2nd feature film by Mehreen Jabbar in 2015. Film story was about confrontation of two sisters after a very long time. What happens when after 20 odd years of estrangement, two sisters are forced to have a face-to- face confrontation? With the tragic demise of her husband, Seher has no option but to return to her hometown and live with her older sister, Meher. But Meher has made it clear that Seher is not welcome in their home. After all, she had been tending to the house in her sister's absence for all these years. Furthermore, she cannot find it in her heart to forgive Seher for running off with the man she believed was in love with her. But the reality of what actually transpired is revealed through the story as both sisters try to find the right moment where they can come together and start a conversation.  The film wass written by Syed Mohammad Ahmed.,produced by Zeal for Unity and directed by very talented Mehreen Jabbar. The film starred Marina Khan, Sonia Rehman Qureshi, Humayun Saeed, Mohammad Ahmed, Shahryar Zaidi, Jahan Ara Hai.   
[5]
Lala
Dobara Phir se
Another feature film by Mehreen Jabbar is "Dobara Phir se" which hits the theaters on 25 november 2016. The film plot is about a divorced Pakistani woman visits an upscale Connecticut suburb in an attempt to reconnect with her estranged ex-mother-law. 
Awards and nominations
Mehreen has won a number of Awards for her excellent and exceptional work in the field of direction. 
Ramchand Pakistani wins FIPRESCI Award from the International Federation of Film Critics and receives Honourable mention by the 13th Annual Satyajit Ray Awards at the London Film Festival (2008)
Won – Indus Drama Awards (2004) Best Director for Harjai
Won – IndusVision Young Achievers Award (2002)
Won – Lux Style Awards (2002) Aur Zindagi Badalti Hai nominated for Best TV Series
Won – Kara Film Festival (2001) Best Director & Best medium-length Film for Daughters of the Late Colonel
Won – 9th Lux Style Awards (2010) Best TV Director for Doraha
Nominated – 10th Lux Style Awards (2011) Best TV Director for Daam
Won – Pakistan Media Award (2010) Best Drama – Satellite Malal
Screening
| | |
| --- | --- |
|  Movie |  Screening at |
|  Beauty Parlor |  Hong Kong International Film Festival |
|   |  Pusan Film Festival, South Korea |
|   |  San Francisco Asian American Film Festival, USA |
|   |  Trikone Festival, USA |
|   |  New Orleans Film Festival, USA |
|   |  Toronto Inside Out Film Festival, Canada |
|   |  Regent Park Film Festival, Canada |
|   |  Leeds Film Festival,UK |
|   |  Bite the Mango Festival,UK |
|   |  Travelling Film Festival of the British Film Institute. UK |
|   |  Pioneer Theatre, and the Queens Museum of Art, New York . |
|  Daughters of the Late Colonel  |  KaraFilm Festival, Pakistan |
|  Ramchand Pakistani  |  Tribeca Film Festival |
|   |  Seattle International Film Festival |
|   |  Osian Film Festival |
|   |  Rhode Island International Film Festival |
|   |  Pusan International Film Festival |
|   |  London International Film Festival |
|   |  South Asian International Film Festival |
|   |  Third I Film Festival, San Francisco |
|   |  Cairo International Film Festival |
|   |  Dubai International Film Festival |
|   |  Kerala Film Festival |
|   |  Fribourg Film Festival |
Complete list of Mehreens direction career
| | |
| --- | --- |
|  Categories |  Film/Short film/Commercial/Drama/telefilm |
|  Features |  Ramchand Pakistani(2008) |
|   |  Dobara Phir se(2016), Kasam se(2017) |
|  TV series |  Jackson heights |
|   |  Mera naam Yousaf ha |
|   |  Malal |
|   |  Vasl |
|   |  Daam |
|   |  Mata-e jan |
|   |  Rehaii |
|   |  Doraha |
|   |  Coke kahani |
|   |  Khanian |
|   |  Aur zindagi badalti hy |
|   |  Harjai |
|   |  Neyat |
|   |  Pehchan  |
|   |  New york Stories |
|  TV films |  Ghonghat |
|   |  Lala Begum |
|   |  Ab tum ja sskty ho |
|   |  Farar |
|   |  Putli ghar |
|   |  Sham sy pehly |
|   |  Chaal |
|   |  Wapsi |
|   |  Blind Spots |
|   |  Lagta to esa hi hay |
|   | Coffe shop  |
|  Short films |  Beauty Parlour |
|   |  Lal baig |
|   |  Sayey |
|   |  Sanam gazeeda |
|   |  Deedae Purkhoon |
|   |  Tumharay bina |
|   |  Office, Daughters of the late colonel |
|   |  Sarak |
|   |  Saraab |
|   |  Sehr hony tak |
|   |  Na men na tum |
|   |  Afsoon khwab |
| Commercials  |  Shan stories 1 |
|   |  Shan stories 2 |
|   |  Shan stories 3 |
|   |  Shan stories 4 |
|   |  Golden Pearl |
|   |  Tifanny rusks |
| Others |  Dou Ghari(bilal Khan Video) |