Mehdi Hassan Great Legend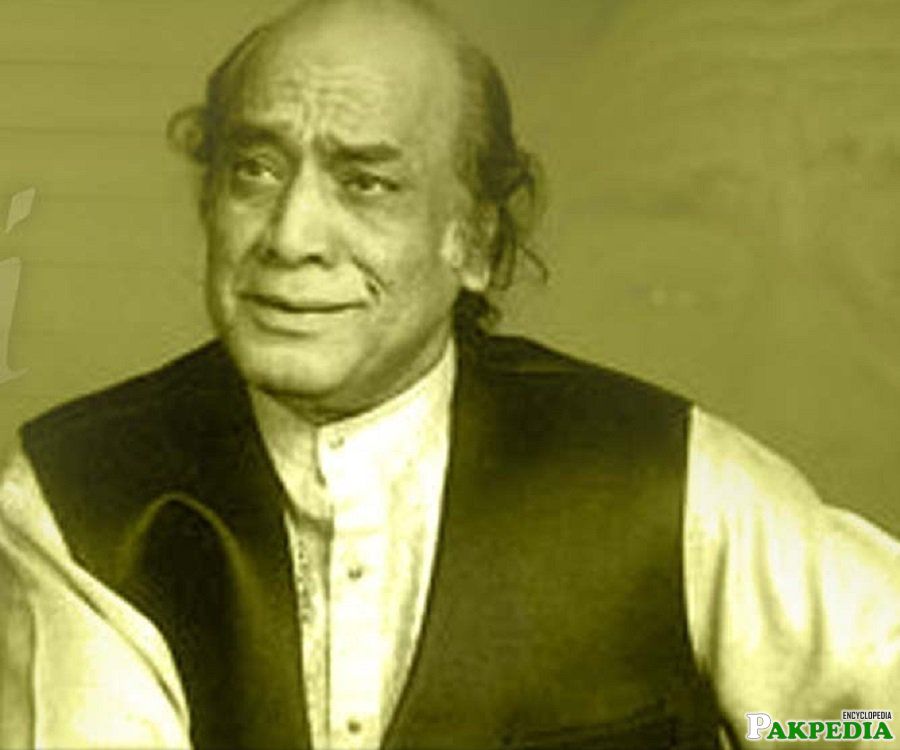 Mehdi Hassan Gazal king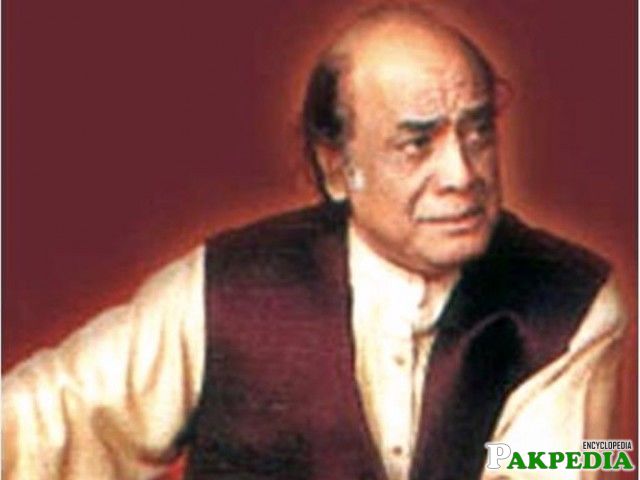 Mehdi Hassan A A rtist
Mehdi Hassan Young Age
Mehdi Hassan with Lata
About
Early life and background
Hassan was born in the village of Luna in Jhunjhunu district in Rajasthan, India in 1927 into a Shia Muslim family of rich traditional musicians. He claims to be the 16th generation of hereditary musicians hailing from the Kalawant. Kala means "Art" and Kalawant means "artist".He received his musical training under his father, Ustad Azeem Khan and his uncle Ustad Ismail Khan who were classical musicians, well-versed in the dhrupad style of singing. They instructed him in classical music and voice production within the framework of classical forms of thumri, dhrupad, khayal and dadra, from the young age of eight.Hassan started to perform at a young age and the first concert of dhrupad and kheyal with his elder brother is reported to have been held in Fazilka Bungla near Ferozepur After the Partition of India, 20-year-old Hassan and his family migrated to Pakistan and suffered severe financial hardships. To make ends meet, Hassan began working in a bicycle shop and later became a car and diesel tractor mechanic. Despite the hardships, his passion for music didn't wither and he kept up the daily routine of practice.
[3]
Hassan started to perform at a -   young age
Career
The struggle ended when Mehdi Hassan was given the opportunity to sing on Radio Pakistan in 1952, primarily as a thumri singer, which earned him recognition within the musical fraternity. At the time, Ustad Barkat Ali Khan, Begum Akhtar and Mukhtar Begum were considered the stalwarts of ghazal gayaki.He also had a passion for Urdu poetry and began to experiment by singing ghazals on a part-time basis. He cites radio officers, Z.A. Bukhari and Rafiq Anwar as additional influences in his progression as a ghazal singer. They gave him ample opportunities to display his mastery over the ghazal on radio. He sang ghazals of all the renowned Urdu poets and his innovative style was soon appreciated by both masses and discerning audiences.Mehdi Hassan is universally acclaimed as the finest ghazal singer of his time. His unsurpassed vocal range and his mastery over even the most difficult of raags makes him the undisputed emperor of ghazals. His popularity amongst the masses, appreciation by the masses, and continued success over five decades makes him on par with Noor Jehan in the league of the greatest Pakistani singers of all time. The ultimate tribute to his greatness was from the eternal nightingale, Lata Mangeshkar, who compared his songs to " voice of god " . he is only the singer whose low note are matchless among all singers of subcontinent.
[4]
Mehdi Hassan is universally -   acclaimed
Mehdi Hassan also had a passion for Urdu poetry and began to experiment by singing ghazals in a very unique way that was never done in past history. He chose his raagas to define the feelings through notes of each word of poetry. He sang ghazals of all the renowned Urdu poets such as Ghalib, Faiz Ahmed Faiz, Qateel Shifai, Ahmed Faraz, Daagh, Parween Shakir, Farhat Shezad, Mir Taqi Mir, Saleem Kuser, Bahador Shah Zafar. His innovative style was soon appreciated by both masses and discerning audiences. History shows Ustad Mehdi Hassan sung a wide variety of Songs, Ghazals and Thumri all combined since 1950s-2000.
[5]
Mehdi Hassan also had a passion - Urdu poetry
Later career
Following a severe illness in the late 80s, Mehdi Hassan stepped down from playback singing. Later due to severity of his illness he completely departed from music. He now lives a secluded life in Karachi which he has made his permanent residence. Nevertheless he often visits
Lahore
where he spends most of his time with his children and other family members.
[6]
Mehdi Hassan stepped down - playback singing
Major Works
Mehdi Hassan was famously known as the "King of Ghazal" or the "Shahanshah-e-Ghazal" and is considered next only to Begum Akhtar in the world of Ghazal Gayeki. Some of his most famous ghazals are 'Ranjish hi Sahi', 'Baat karni mujhe mushkil', 'Ghazab kiya tere waade pe' and 'Gulon mein rang bhare'.
[7]
Some of his most famous ghazals - ' Ranjish hi Sahi
Awards Achievements
He was duly honored by the Government of Pakistan with several awards including Pride of Performance, Tamgha-e-Imtiaz, Hilal-e-Imtiaz, and Nishan-e-Imtiaz.
The Government of Nepal decorated him with Gorkha Dakshina Bahu in 1983 and the Government of India bestowed upon him the K. L. Saigal Sangeet Shahenshah Award.
He was also the recipient of several Nigar Awards, the official awards of Pakistani film industry to honor the show business personalities of Pakistan.
Personal Life Legacy
Mehdi Hassan was married twice. He had 14 children, many of whom became acclaimed singers in their own rights.
He started suffering from ill health in the late 1980s, especially from a serious lung condition. He died on 13 June 2012, aged 84.
Albums
Kehna Usey
Nazarana
Live at Royal Albert Hall
Andaz-e-Mastana
Classical Ghazals vol. 1, 2, 3
Dil Jo Rota Hai
Ghalib Ghazals
Ghazals For Ever Vol 1
Golden Collection Of Mehdi Hasan Vol 1, 2
Golden Greats
In Concert
Khuli Jo Aankh
Life Story
Live at Khambays
Live Concert in India
Mehdi Hassan
Mehdi Hassan Ghazals Vol. 1
Sada E Ishq
Sarhadein
Sur Ki Koi Seema Nahin
The Finest Ghazals
The Legend
Yaadgar Ghazalen Vol. 1
Tarz(with Shobha Gurtu)
Naqsh-e-Faryadi
Mehdi Hassan (EMI-Pakistan Released)VOLUME 1
Mehdi Hassan Sings Punjabi Film Hits (EMI-Pakistan Released)
Mehdi Hassan (EMI-Pakistan Released) VOLUME 2
Ghazals
Aage barhe na qissa -e -ishq -e- butaan se hum
Aaj Tak Yaad Hai Woh Piar Ka Manzar
Aankhon Se Mili Aankhen
Aap Ki Aankhon Ne
Aaye Kuchh Abr Kuchh Sharaab Aaye
Ab Ke Hum Bichde To Shaayad Kabhi Khwaabon Mein Mile
Ae Raushnion Ke Shahr
Aik Bus Tu Hi Nahin
Apnon Ne Gham Diye To Yaad Aa Gaya
Bhuuli bisri chand umeedein
Chalte ho to chaman ko chaliye
Charaag-e-toor Jalao Bada Andhera Hai
Dekh to dil keh jaan se uthta hai
Dil-E-Nadan Tujhe Hua Kya Hai ( Lyrics: Mirza Ghalib )
Dil Ki Baat Labon Par Laakar
Dil Men Toofan Chupae Betha Hon
Duniya Kisi Ke Pyaar Mein Jaanat Se Kam Nahin
Dayam Pada Hua Tere Dar Pe Nahi Hoon Main
Ek Bar Chale Aao
Ek Sitam Aur Meri Jaan, Abhi Jaan Baqi Hai
Fikr Hii Thaharii To Dil Ko Fikr-E-Khubaa.N Kyo.N Na Ho
Ga Mere Dewane Dil
Garmii-E-Hasarat-E-Naakaam Se Jal Jaate Hai.N
Gulo.N Me.N Rang Bhare, Baad-E-Naubahaar Chale
Gulshan gulshan shola e gul ki
Guncha-e-Shauq Laga hei Khilne
Hamari Sanson Men Aaj Tak
Har Dard Ko
Hum mei koi ghum nahi tha ghum-e-aashiqi sai pahlay
Ik Husn Ki Dewi Se Mujhe Pyaar Hua Thaa
Jab Bhi Aati Hei Teri Yaad Kabhi Shaam ke Baad
Jab Bhi Chahen Ek Nai Sorat
Jab Bhi Pee Kar
Jab Koi Piar Se Bulaae Ga
Jahan Jake Chain
Kahan Gai Woh Wafa
Khuli Jo Aankh Woh Tha
Kiya Hei Pyaar Jisse Humne Zindagi ki Tarah
Kya Bhala Mujhko Parakhne Ka Nateeja Nikla
Kyoon Humse Khafa Ho Gaye Ae Jaan-E-Tamanna
Main Hosh Mein Tha
Main Khyala hu kisi aur ka
Mohabat Karne Wale
Mohabat Zindagi Hai Aur Tum Meri Mohabat Ho
Mujhe Tum Nazar Se Gira To Rahe Ho
Naavak andaz jidhar diida-e-jaana honge
Patta Patta Boota Boota
Phuul hi phuul khil utthe
Pyaar Bhare Do Sharmile Nain
Rafta Rafta Wo Meri Hasti Ka Saamaan Ho Gaye
Ranjish Hi Sahi Dil Hi Dukhaane Ke Liye Aa
Rim Jhim Ki Barsaat Hai Aur Jaage Huye Jazbaat Hain
Saamne Aa Ke Tujhko Pukara Nahin
Sahar Ho Rahi Hai
Shikwa Na Kar Gila Na Kar Ye Duniya Hai Pyaare
Shola Tha Jal Bujha Hoon
Tanha Thi Aur Hamesha Se Tanha Hai Zindagi
Tark-e-Ulfat Ka Sila
Tere Bheege Badan Ki Khooshboo Se
Tere Mere Piar Ka Aisa Nata Hai
Toote Hue Khwabon Ke Liye
Thah ar Thorri Der To
Tu Meri Zindagi Hei (Copied by Nadeem Sharavan in "Ashiqi" Hindi Movie India)
Usne Jab Meri Taraf
Uzr Aane Mein Bhi Hei Aur Bulaate bhi nahin
Wo Dil Nawaaj Hei Lekin Nazar Shinaas Nahin
Yaaro Kisii Qaatil Se Kabhii Pyaar Na Maa.Ngo
Ye Dhooan Kahan Se Uthta Hei
Ye Kaghzi Phool Jaise Chahre
Ye Mojazaa Bhii Muhabbat Kabhii Dikhaaye Mujhe
Ye Tera Naazuk Badan Hai Ya Koi Mehka Gulaab
Yoon Zindagi Ki Raah Mein Takra Gaya Koi
Zindagi Mein To Sabhi Pyaar Kiya Karte Hain
Zulf Ko Teri Ghataon Ka Payam Aaya Hai