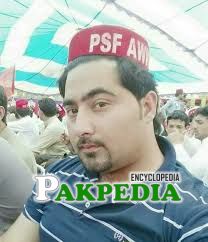 Student of Abdul Wali Khan University Mardan, Pakistan
Latest Interview Photo
Killed by an Angry Mob
Student of Mass Communication Department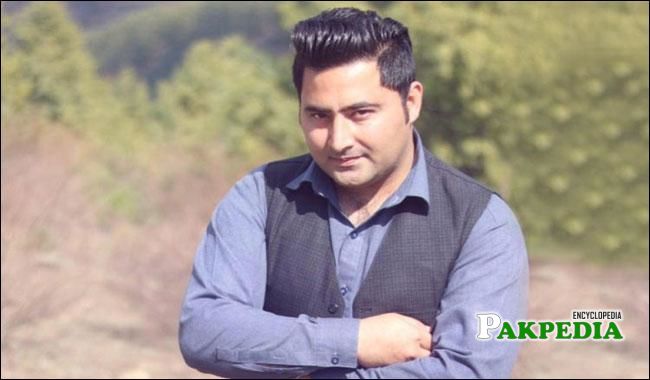 From Mardan Khyber Pakhtonkhwa
Family
Mashal's father, Iqbal Shayar, used to be a laborer but now as he was old, he didn't do any work. He is a man of letters, a poet, aficionado of culture, well-read who instilled the love for reading and critical thinking in his children.
Education
Mashal Khan's education was supported by his relatives. Later he went on scholarship to ICMS (the largest private college in
KP
) and he topped the college in F.Sc. He secured a scholarship for engineering in Moscow, Russia. He returned to
Pakistan
after completing his engineering degree.
[1]
Education
Masters in Mass Media and Journalism
Being an engineer and having a degree from a good place would have secured him a good position anywhere but he had other dreams, convictions and goals. He thought that he could be of use through civil service. He enrolled in Masters in Mass Media and Journalism in AWKUM and was preparing for CSS. His father supported him despite his abject poverty and ready chances of a job. This is what words and knowledge do to you; it makes you an idealist, making you throw away your immediate self-service and forcing you to strive for a progressive society.
Well cared by the Whole Family
Mashal was well-cared by the whole family and the extended family aw well as the they had high hopes from him, and they thought he would be a way out from the wretched situation his family was in. They survived with little and spent everything on him to enable him to pursue his dreams.Few months back he met his mother and told her that he wants to be a backbone to his father and make his father proud one day.
Mashals Murder
Mashal, a student of AWKU's Journalism and Mass Communications Department, was shot and beaten to death at the university's boys hostel by an angry mob that accused him of posting sacrilegious remarks on social media.
[2]
Mashal's Murder
Malala Condemns Murder
Nobel Prize laureate
Malala Yousafzai
condemned the murder of Khan and said  Pakistani people are responsible for Islamophobia and for giving a bad image to their country.She added that this incident was not just about murder of a student but also embodied murdering the message of Islam."We have forgotten our religion, values and dignity," she said.
[3]
  Malala Condemns Murder 
13 Member Joint Investigation Team
A report compiled by a 13-member joint investigation team (JIT) investigating the lynching of Mashal Khan stated that a group in the university incited a mob against the Mardan university student on pretext of blasphemy. It added that no proof was found that Khan had committed blasphemy.In April, a vigilante mob, incited by rumours attacked Khan for allegedly "publishing blasphemous content online". The mass communication student was beaten and shot by the mob and succumbed to the injuries he received.
JIT Report
The JIT report acquired by
Dawn News
said that Khan was murdered in line with a plan allegedly hatched by Sabir Mayar, the president of the Pakhtun Student's Federation (PSF) and Ajmal, the president of the employees at the Abdul Wali Khan University (AWKU), where Khan was studying Mass Communication.
According to Reporter
The report said that during interrogation, Ajmal claimed that Mayar had come into his office one day and said that Mashal "must be removed". However, the report added, the interrogation did not offer clarity into the meaning of Mayar's remarks.The report added that no evidence regarding allegations of blasphemy against Khan was found during investigation into the student's murder.
[4]
No Evidence
Verdict Announcement
An anti-terrorism court is all set to announce today on 7/02/2018 , its verdict in the Mashal Khan lynching case.