MNA
Member of PML-N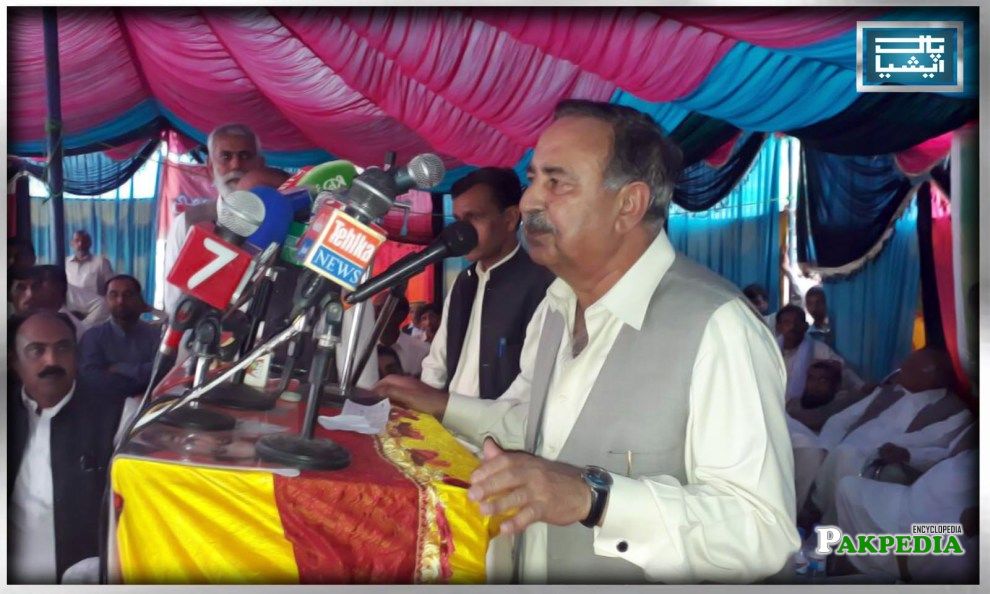 Speech in PML-N Jalsaa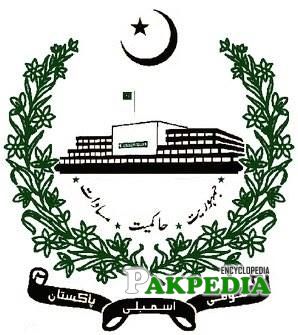 Member of the National Assembly
MNA Malik Itbar Khan suddenly visited the Municipal Office
Biography
Aitbar Khan was born on 1 Sep 1953 in
Rawalpindi
Pakistan.He received his early education from St. Anthony High School Lahore and St. Mary's School Rawalpindi. He graduated from Forman Christian College and earned a Bachelor of Arts degree.
[1]
Biography
Career
He joined
Army
in 1974 and served as Captain/Major during 1974-86. He also served as instructor in PMA. He remained on Army deputation in . He joined Civil Service (DMG) in 1987 and served as Assistant Commissioner at various stations in
NWFP
during 1990-93; as Deputy Secretary (Industries) Punjab during 1993-94; ADC (G)
Lahore
during 1994-97; as Additional Commissioner Rawalpindi during 1997; as Regional Director (Small Industries) Rawalpindi Region during 1997-2001 and as EDO (F&P
Gujranwala
) during 2001-02.
Political Career
Aitbar is basically an agriculturist, who has been elected as Member, Punjab Assembly and is functioning as Chairman, Standing Committee on Livestock and Dairy Development Department. His father a senior politician served as Member, Provincial Assembly of West Pakistan during 1956-58 and as Member National Assembly during 1962-66 and remained Minister for Labour and Jails during 1966-68 in West Pakistan. He also remained Minister for Labour, Industry, Local Government and Agriculture during 1980-85, Member Provincial Assembly of the Punjab during 1985-88. Then, he was elected as MNA during 1990-93. He served as MNA during 2002-06 and also remained Chairman Public Accounts Committee during the period 2002-06.Aitbar Khan was elected to the Provincial Assembly of the Punjab as a candidate of
Pakistan Muslim League (N)
from Constituency PP-19 (
Attock
-V) in general election, 2008.He was also elected to the National Assembly of Pakistan (MNA) as a candidate of PML-N from Constituency NA-58 (Attock) in Pakistani general election, 2013.
[2]
Career
Visited Countres
He has visited , Europe and Far East. 
Facilities To Masses
Member National Assembly (MNA) Malik Aitbar Khan has told the
government
is trying its best to provide basic facilities to the masses at their doorsteps. He expressed these views while talking to a delegation of local notables at his residence in Khunda. MNA told approval for Wapda Sub Division Chhab has been given and it will be functional shortly. He told, where possible electricity will be provided while roads will also be constructed. He told he would have a meeting with the officials of mobile phone companies for erection of mobile phone tower in Dakhner.
[3]
Facilities To Masses
Contact Information
Permanent Address: VPO Khunda Tehsil Jand Distt. Attock
Local Address: A-102, Parliament Lodges, Islamabad
Contact Number: +92 314 5217722
Email: ihtebar.na58@na.gov.pk[4]  Contact Information