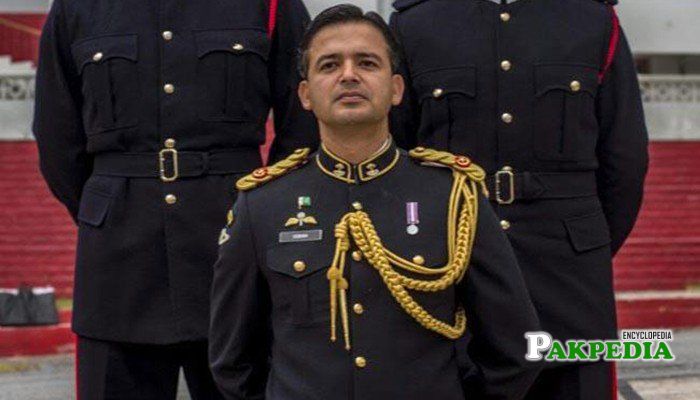 Pakistan military officer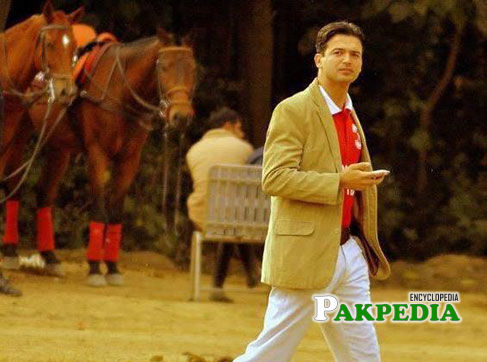 Major Uqbah Hadeed Malik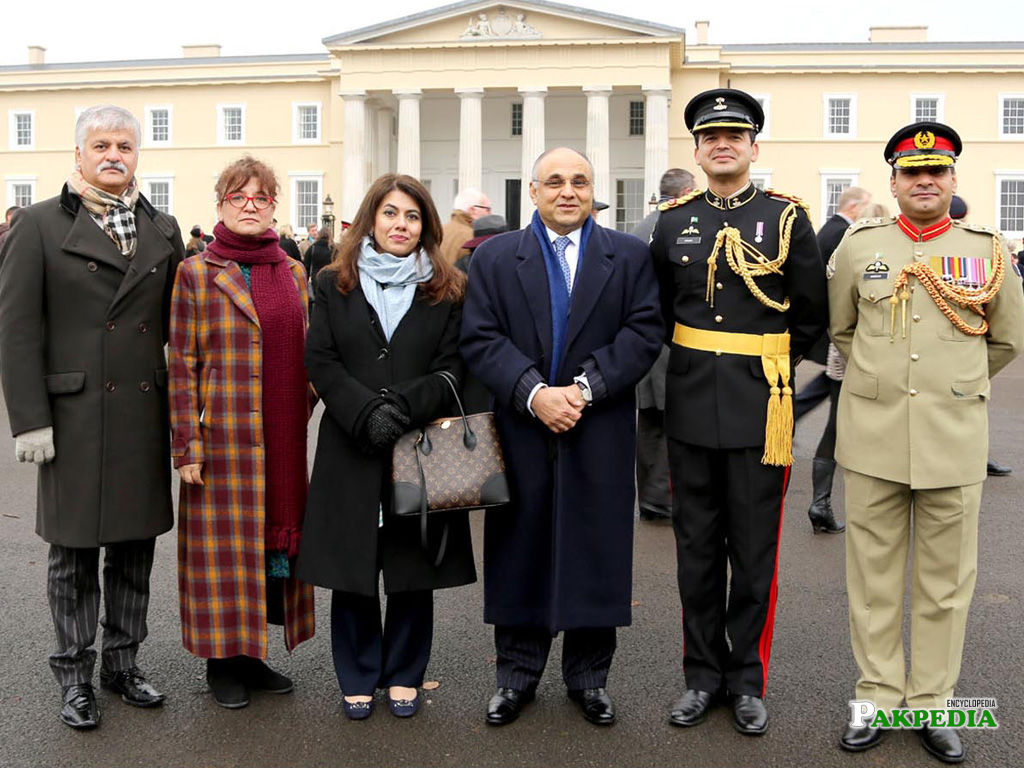 Thirty one officers of British Army officers completed their training course under the supervision of Major Uqbah Malik, of Pakistan Army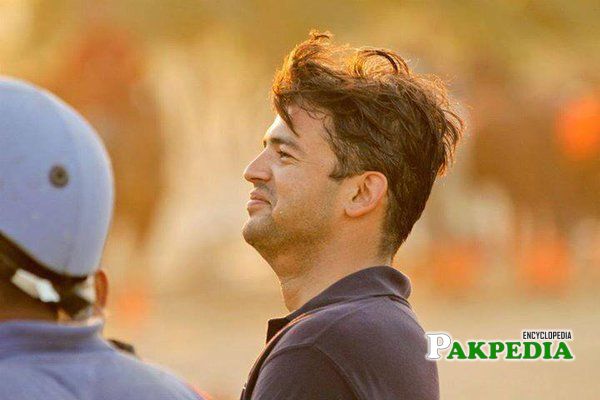 Pak Army's Major Uqbah becomes first ever Pakistani to train British armed forces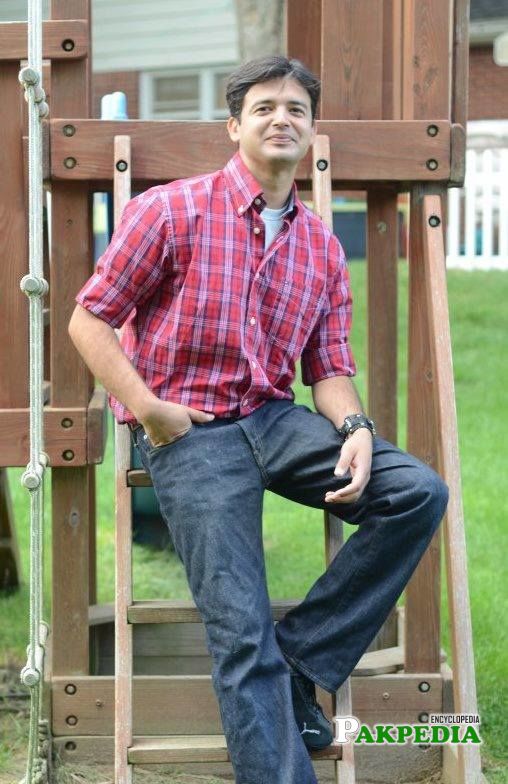 Platoon Commander
Major Uqbah Malik Biography
Major Uqbah Malik a graduate of the college has become the first instructor from the Pakistan Army in Sandhurst's 300-year history. Malik graduated from Sandhurst in 2007 and returned to his battalion in
Waziristan
, part of the 1st Sindh Regiment. "Pakistan's role, as the world knows and acknowledges now, has been instrumental, in countering insurgency in that region," he said. His decade-long experience fighting in conflict zones in
Pakistan
has equipped him with the leadership skills, which, he said, is one of the most important things a cadet can posses.
[1]
Biography
Major Uqbah Hadeed Malik joined the prestigious faculty of crème de la crème platoon commanders of Sandhurst when Pakistan and British governments agreed to enhance mutual cooperation in defence training and capabilities.
Command and Instruct
The officer, who is the first ever Pakistani to train the British Armed Forces, shares his experiences of fighting terrorism in the country's tribal territories in the federally administered tribal areas (Fata). "It is because of the successful counterinsurgency in
Fata
," he says. He also becomes the first Muslim ever to command and instruct a British Commissioning course, since the inception of the British Army.
[2]
 Command and Instruct 
Partnership between Pakistan and Britain
Major Uqbah Malik's presence provides an excellent opportunity for cementing an ongoing partnership between Pakistan and Britain, which historically can be traced back to undivided India since 1857. These are experiences where key leadership skills were reinforced, which are now imparted to future commissioned officers.Indeed it is a great honor not only for Major Uqbah Malik but also for the Pakistan Armed Forces. A recognition of their professional capabilities on an international level.
Sword of Honour
Major Uqbah is the first Pakistani military officer to the duties as Platoon Commander in RMAS and won a Sword of Honour from the institution in 2007. He is also the first ever Muslim since British Army's inception in 1741 to have commanded and instructed a regular commissioning course.
[3]
Sword of Honour
Importance of Partnering with Pakistan
"When you're in the thick of the bullets when you see your life in danger and your troop's life in danger, your real leadership skill needs to come out," Malik said. Explaining the importance of partnering with Pakistan, Programme Director Lieutenant Colonel Peter Harty said Pakistan has faced "some real challenges" and that there's "great learning that needs to be had"."Partnering with Pakistan, both at the strategic level as well as the human level, by bringing Major Uqbah into our team, was to achieve that," Harty added. Malik is currently training some 30 cadets.
Returning to Pakistan
Major Malik confirmed to this correspondent that he will be returning to Pakistan next month to join the 1st
Sindh
Regiment deployed in Waziristan. He recalled his visit to Waziristan when he returned from Sandhurst in 2007 after receiving the Sword of Honour in April to take part in frontline operations, as the war against terrorism raged in the region at that time. Major Uqbah made headlines in English press when his British cadets rendered a tribute in his honor by singing Pakistan's national anthem as a surprise for him. He recalled the many moments of pride, which had become humbling experiences.
Support to Malik
Major Malik said his colleagues, officers, and staff at Sandhurst supported him throughout his time at the academy. "I was not just part of the faculty but I led most of the assignments and projects within the training ambit and all other cadet developmental engagements. There is a significant increase in our defense engagement with the British Army. I recall the speech of Commander Field Army at a Sandhurst event in May this year in which he said that Britain wants to become Pakistan's best friend in the West. I think this is a huge statement and in terms of military cooperation this certainly is becoming the case when it comes to West," he added.
Marriage with Ayesha Khan
Aisha, who had been ruling the Pakistani drama industry for over a decade, decided to leave the world of glitz and glamour quite abruptly after she announced farewell to the drama/movie industry in a Facebook post. The post led many in believing that the actress might be settling down and surprisingly the speculations turned out to true when she announced her engagement to Major Uqbah a few days later. On Thursday 12th April 2018 , the newlywed couple had a traditional mehendi ceremony and on 13th April
Ayesha Khan
finally became Mrs Aisha Uqbah following her nikkah ceremony. The wedding rituals and ceremonies began for Aisha and Major Uqbah two days ago, while the 'Gidh' actress has now officially changed her marital status from single to married yesterday 13th April .
[4]
Marriage