Lucky Cement plant
Lucky cement Factory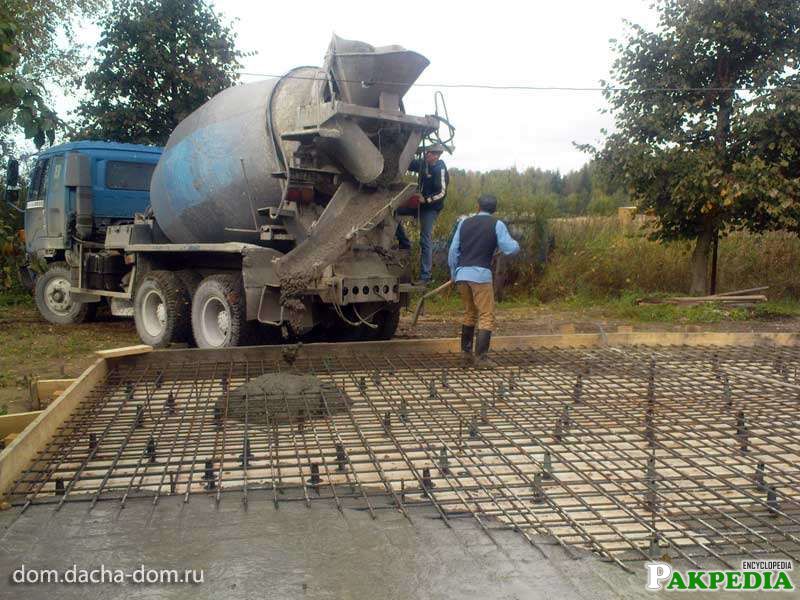 Usage of lucky cement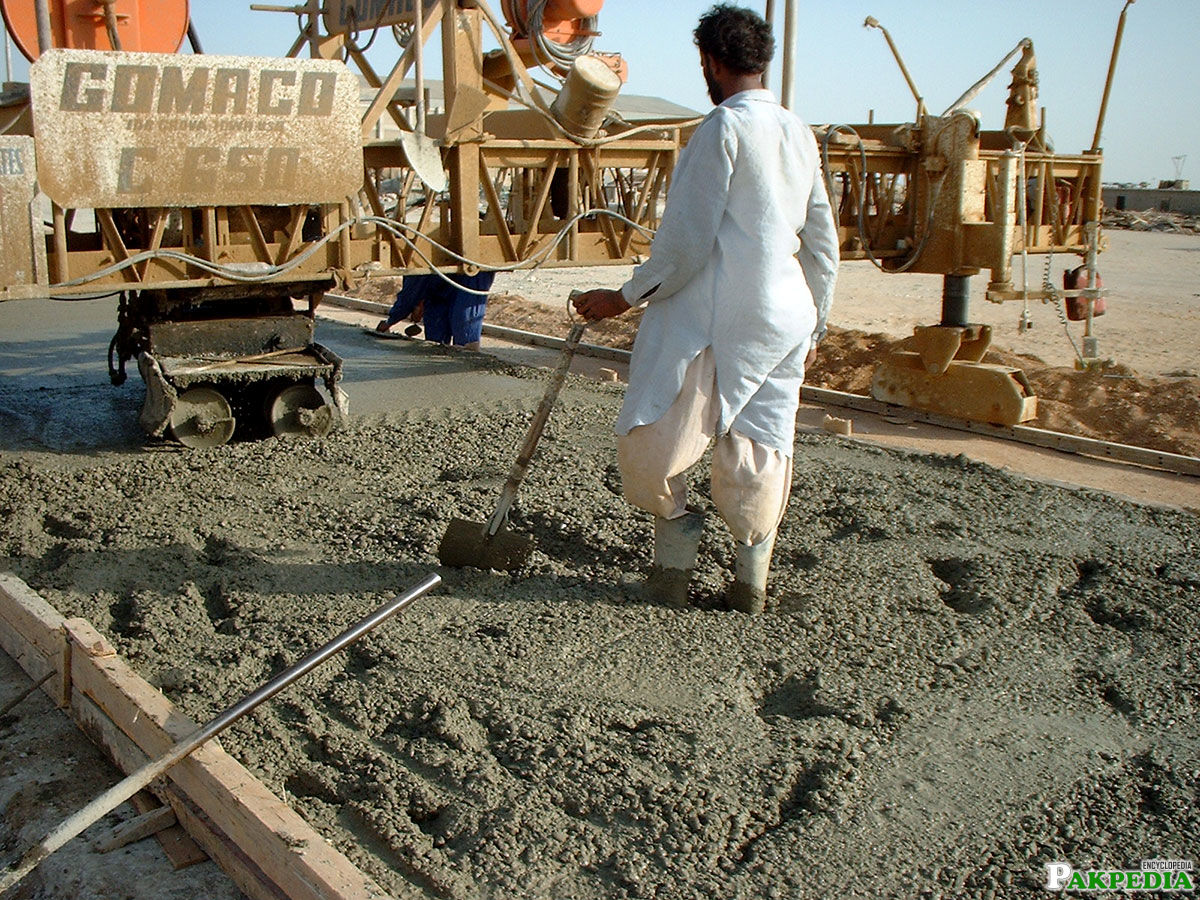 Usage of Lucky Cement
Usage of lucky cement
Details
Vision
We envision being the leader of the cement industry in Pakistan, identifying and capitalizing on new opportunities in the global market, contributing towards industrial progress and sustainable future, while being responsible corporate citizens.
[1]
Vision
Mission
Our mission is to be a premium cement manufacturer by building a professional organization, having state-of-the-art technology, identifying new prospects to reach globally and maintain service and quality standards to cater to the international construction needs with an environment-friendly approach.
[2]
Mission
Lucky Cement
Lucky Cement Limited (LCL) is one of the largest producers and leading exporters of quality cement in Pakistan, with a production capacity of 7.75 million tons per annum. The company is listed on Pakistan and London Stock Exchanges.
Over the years, the Company has grown substantially and is expanding its business operations with production facilities at strategic locations in Karachi to cater to the Southern regions, Pezu and Khyber Pakhtunkhwa to furnish the Northern areas of the country. Lucky Cement is Pakistan's first company to export sizeable quantities of loose cement being the only cement manufacturer to have its own loading and storage terminal at Karachi Port.
Lucky Cement Limited has embarked on the journey of global expansion by setting up cement grinding facility in Basra, Iraq and a cement manufacturing plant in Democratic Republic of Congo (DRC). Furthermore, the company has diversified into power generation by investing in a 660 MW coal-based power project in Karachi. Also the acquisition of ICI Pakistan is another noteworthy move towards the expansion of Lucky Cement's industry portfolio.
Lucky Cement is an ISO 9001:2008 and 14001:2004 certified company and also possesses many other international certifications including Bureau of Indian Standards, Sri Lankan Standard Institute, Standards Organization of Nigeria, Kenya Bureau of Standards and South African Bureau of Standards.
Products
OPC
We offer Ordinary Portland Cement (OPC) that is used in all general constructions, especially in major and prestigious projects where cement is needed to meet stringent quality requirements. It can also be used in concrete mortars and grouts, etc. Ordinary Portland Cement is compatible/consumable with admixture/ retarders, etc. OPC has easy workability and lower heat of hydration. We maintain our technical standard of quality parameter at high level and with high strength at all ages. Our OPC cement satisfies EN 196 / 197 – 1, SABS, BIS, SLSI & PSS – 232 ~ 1983
SRC
By maintaining C3A level within the specified limit of 3.5%, our Sulphate Resistant Cement is more resistant to Sulphate attacks and is suitable for use in foundations near seashore and canal linings. SRC has lower heat of hydration and its strength satisfies B.S 4027 / 1980 & PS 612 / 1989.
Clinker
We also offer clinker to the customers with their own grinding units. Clinker can be easily handled by ordinary mineral handling equipment and can be stored for several months without compromising on the quality. Clinker is the primary product in the cement manufacturing process where limestone, clay and sand are grinded and heated, before the gypsum is added to produce the final product of cement.
Block Cement
By the nature of product, Block Cement is similar to the SRC, with a significantly darker color and some low setting time to meet the requirements of the market and for the production of blocks. Block Cement also maintains C3A level within the specified limit of 3.5%.
Quality Assurance
Lucky Cement greatly emphasizes in manufacturing high quality cement through stringent quality control techniques and computerized control systems. Using sophisticated equipment like Distributed Control System (DCS), Programmable Logic Controllers (PLCs) and on line X-Ray Analyzers. We have one of the best equipped laboratories, with facilities for analysis of raw material, semi furnished product, furnished product and fuel, to ensure the supply of high quality product to market. Quality of the cement has been tested and proven up to the specifications mentioned in Pakistan, British, Indian, Kenyan, Nigerian, South African and Sri Lankan Standards. Lucky Cement has been accredited by following international bureaus of Standards:
Bureau of Indian Standards
Sri Lankan Standard Institute
Standards Organization of Nigeria
Kenya Bureau of Standards
South African Bureau of Standards.
Tanzania Bureau of Standards.
CEO Message
1996 was the year when my late father Abdur Razzak Tabba laid the foundations of Lucky Cement. He, at that time, had a vision to change the way business is done. Now almost two decades later, we are on the path to pursue his dream and have brought the change and revolution that he wanted to bring in the industry. Over the years, we have come a long way and have grown in capacity, performance and image building.
Largest Cement Manufacturers and Innovators
Today, the country knows us as the largest cement manufacturers and innovators of the industry's best practices. With growing competition and expectations of our stakeholders, we have not only taken unconventional approaches to our business operations, but are determined to promote economic growth and sustainable development of
Pakistan
. For us, life is much more than just cement and concrete. It is the value and the philosophy which drives us and determines the way we work.We aim towards being ahead of the rest. For us, Excellence is the top most priority. We not only innovate, we set trends and determine the way business will be done.
[4]
Lucky Cement CEO
Investor Relation
Lucky Cement realizes the importance of interaction with the existing shareholders and potential investors of the Company and in this respect participates in various investor conferences held from time to time domestically or abroad. For the last couple of years, LCL has been participating in national and international Conferences to meet and interact with existing and potential investors for attracting foreign investment into the Country. These conferences are attended by representatives of Banks, Asset Management companies, Insurance companies and various other corporate individuals.
Environment
Introduction
Lucky Cement has actively participated in various environment projects. Company always ensures environment preservation as a front line demeanor in adopting all the possible means for environment protection and has been taking various steps to ensure minimal dust and gaseous emissions. Furthermore, Lucky cement participated in the WWF Earth Hour initiatives to raise awareness regarding different environmental issues.
[5]
lucky cement  intro
Tyre Derived Fuel
Lucky Cement has shifted some of its operations to Tyre-derived fuel (TDF) as an alternative or secondary fuel. Tyres are usually utilized in the form of shredded and chipped pieces to produce almost the same amount of energy as petroleum and approximately 25% more energy than coal.
[6]
lucky derived fuel
Refuse Derived Fuel
Refuse-Derived Fuel (RDF) has also contributed towards reducing operational cost, consequently proving to be a cost effective business solution for the energy starved country. All these steps are taken to follow and impose a well-structured Environmental Management and Monitoring Plan developed by the company. 
[7]
Lucky refuse derived fuel
Tree Plant at various Location
Lucky Cement has always shown a front line demeanor and has adopted all the possible means of being environmentally and socially responsible corporate player. Corporate Communications team at Lucky Cement thus participated in tree plantation on world environment day and various other occasions to support the cause of cleaner and greener Pakistan. Lucky Cement's team planted trees pledged to further extend its resources and play a vital role in leading the environmental revolution throughout the industry.
Atmospheric pollution control
We have taken steps to ensure minimal dust and gaseous emission from our plant. Our production lines are equipped with pollutant trapping and suppression systems to control dust particles and other emissions with the help of environment-friendly bag houses. The World Bank Standard for the dust concentration and gaseous emissions is maximum 50 mg/Nm3. Our bag filter systems are giving exemplary results and have brought the emission down to 35 mg/Nm3, which is far better than the set standards. Trees and greenery around the production facility also helps in particle emission control and acts as dust traps.
Environment Excellence Awards
Acknowledging Lucky Cement's efforts for a sustainable environment, National Forum for Environment and Health (NFEH) revered Lucky Cement with the Environment Excellence Award 2010 and 2011.
WWF Pakistan
In order to conduct its conservation efforts independently, WWF Pakistan approached the local corporate sector to play its role of taking up an important national cause of conservation of Pakistan's natural heritage and take ownership of work and values of WWF, support its effort and guarantee its future. Lucky Cement very willingly became an active corporate member of WWF Pakistan and in doing so, also became a leader in fulfilling our environmental and social responsibility.
[8]
Lucky cement environment
Contact
Registered Office
Address:Pezu Plant Main Indus Highway, Pezu Distt.Lakki Marwat, Khyber Pakhtunkhwa.
Telephone No+92 96 9580123-5
Fax No:+92 96 9580122
Head Office
Address:6-A Muhammad Ali Housing Society, A. Aziz HashimTabba Street, Karachi-75350, Pakistan.
Telephone No:+92 21 37130123
Telephone No+92 21 34534302
UAN No: +92 21  111786555
Email:info@lucky-cement.com
Business related inquiries
For Local Business Inquiries:local.sales@lucky-cement.com
For Export Inquiries export@lucky-cement.com
For Investor Relations
For assisting and handling investor grievances please contact,
Mr. Muhammad Farooq Ladha, Manager Corporate Affairs
E-mail: company.secretary@lucky-cement.com